How many hours should adults sleep per night? Seven to nine, according to the Sleep Foundation. 
How many hours do the majority of military members (60%) report sleeping per night? Less than six hours. And that figure drops to less than five hours among military members who are deployed or were previously deployed.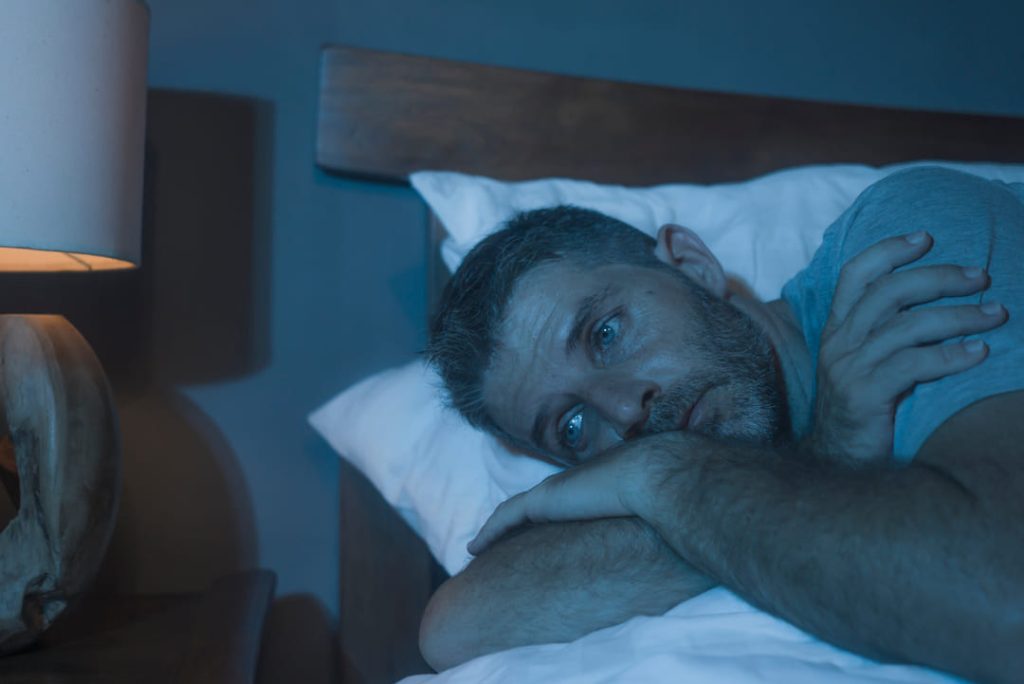 You DESERVE a HIGHER VA rating.
WE CAN HELP.
Take advantage of a FREE VA Claim Discovery Call with an experienced Team Member. Learn what you've been missing so you can FINALLY get the disability rating and compensation you've earned for your service.
Why is Insomnia so Common Among Military Veterans?
Roughly 38% of the overall U.S. population says they don't get the recommended seven hours of sleep per night compared to 76% of military members. Clearly, the military can set people up for sleeping problems.  
Sleep can be disrupted due to the following:
Poor sleeping conditions during deployments. With makeshift sleep setups, nighttime wakings, late nights, early mornings, and constantly changing sleep schedules, deployments can be the enemy of a good night's rest.  
Limited sleep opportunities during military training. It's common for soldiers to get just a handful of hours of sleep during military training, and even those short spurts can often be broken up. Military training can derail sleep patterns and make it hard to get back on track.  
Disruption of circadian rhythms (internal clock) due to travel across different time zones (common with military travel and deployments). Whether a soldier is going on frequent temporary duty assignments (TDYs) to far-flung parts of the world or sailing on a vessel that is regularly passing from one time zone to the next, their body clocks can become seriously disoriented. 
Lack of sunlight, i.e., in submarines or high-security SCIFs (sensitive compartmented information facilities) without windows. Our body is attuned to the patterns of the sun, but what happens when you have little to no exposure to real sunlight? A constant barrage of artificial light at times when the sun is not shining can add to the body clock confusion.  
Nighttime shift work. The body thrives on consistency and, as mentioned above, a schedule aligned with the sun.  When you're up when the sun is down, and, even worse, when your schedule is swinging between days and nights, it can be very hard to get to sleep/stay asleep as well as wake up/stay awake.  
Tough guy culture, which may equate the need for sleep with weakness. The military culture tends to reward people who can stay strong without the comforts of everyday life. While this may seem to be positive, allowing people to be tough on the battlefield, it can easily backfire. How good of a soldier will you be when you're fog-brained, clumsy, and slow to react due to sleeplessness?  
PTSD, which is particularly prevalent in the military. Statistics show that up to 29% of Iraqi Freedom and Enduring Freedom veterans and approximately 10% of Vietnam War veterans experience PTSD, as compared to 6% of the general population. A very strong correlation exists between PTSD and insomnia: 90% of people with PTSD suffer from insomnia.  
If you're a veteran, chances are high that you were sleep deprived during at least some of your time in service and that you continue to be plagued by insomnia.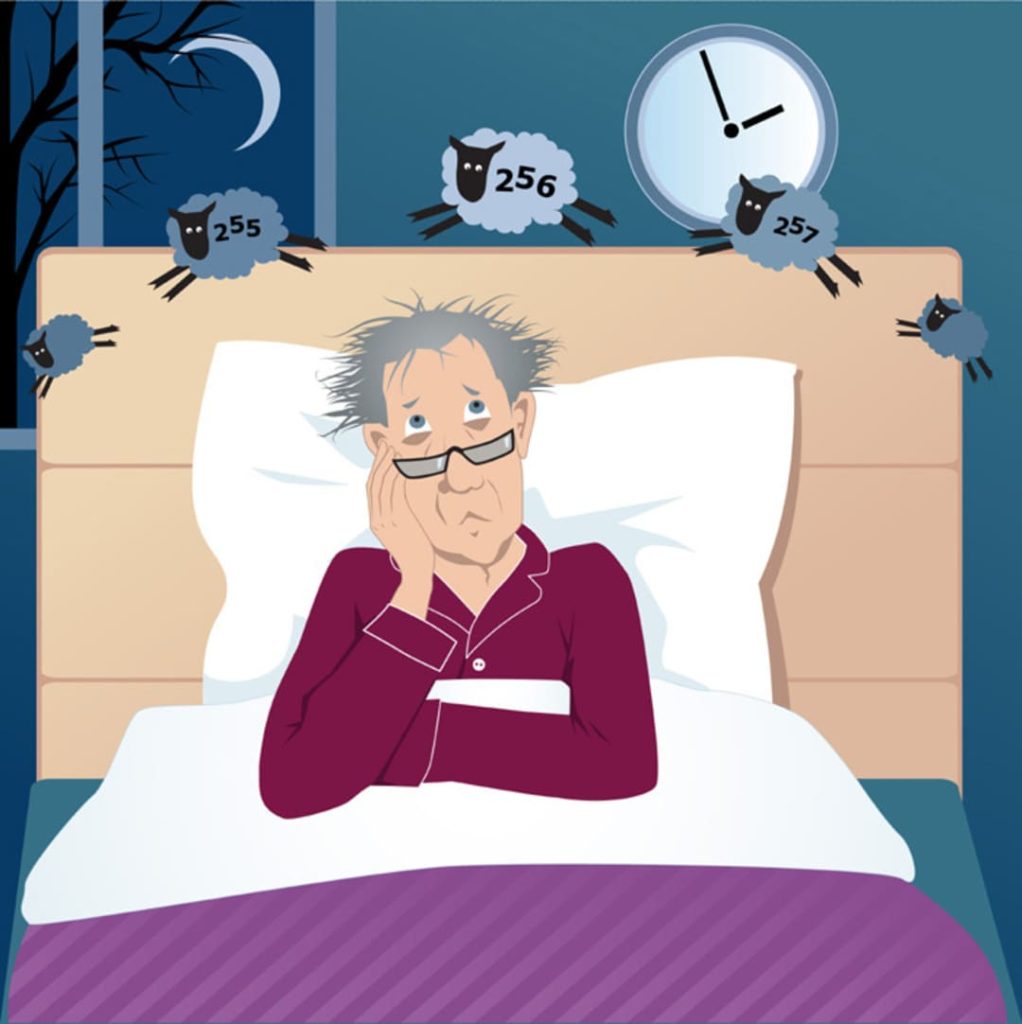 How do I Know if I Have Insomnia?  
Common symptoms of insomnia include: 
Difficulty falling asleep
Waking up throughout the night
Waking up too early 
Waking up feeling tired
Feeling drowsy throughout the day
Anger or irritability
Trouble remembering things
Trouble focusing 
Delayed reflexes
Does Insomnia Constitute a Distinct VA Disability Rating?  
The VA rates insomnia "analogous to a mental health claim." There are 33 mental health conditions that are considered service-related. Depending on the severity of your symptoms, the rating can range from 0% up to a 100% VA disability rating. 
How do I Get a Diagnosis so I Can File a VA Claim?    
If you have been experiencing the symptoms of insomnia, call your nearest VA health facility and make an appointment with a doctor. 
Be prepared to tell your doctor about what you have been experiencing. Jot down bullet points about your sleep concerns. Depending on your symptoms, this may include: 
How long it takes you to fall asleep at night
How often you wake up during the night (or how early you wake up in the morning)
Specific examples of how your insomnia is affecting your relationships, work performance, etc.  
You can take your bullet points to your exam. This will help you communicate the evidence your doctor will need to make an insomnia diagnosis. 
Your appointment may include a physical exam, where your physician will look for medical problems arising from your insomnia. They may also ask you questions about your sleep-wake patterns and order a sleep study.
A sleep study can monitor what your body is doing when you are sleeping (or trying to go to sleep) that may be contributing to your insomnia. This may include measuring your brain waves, breathing, eye movements, heart rate, etc.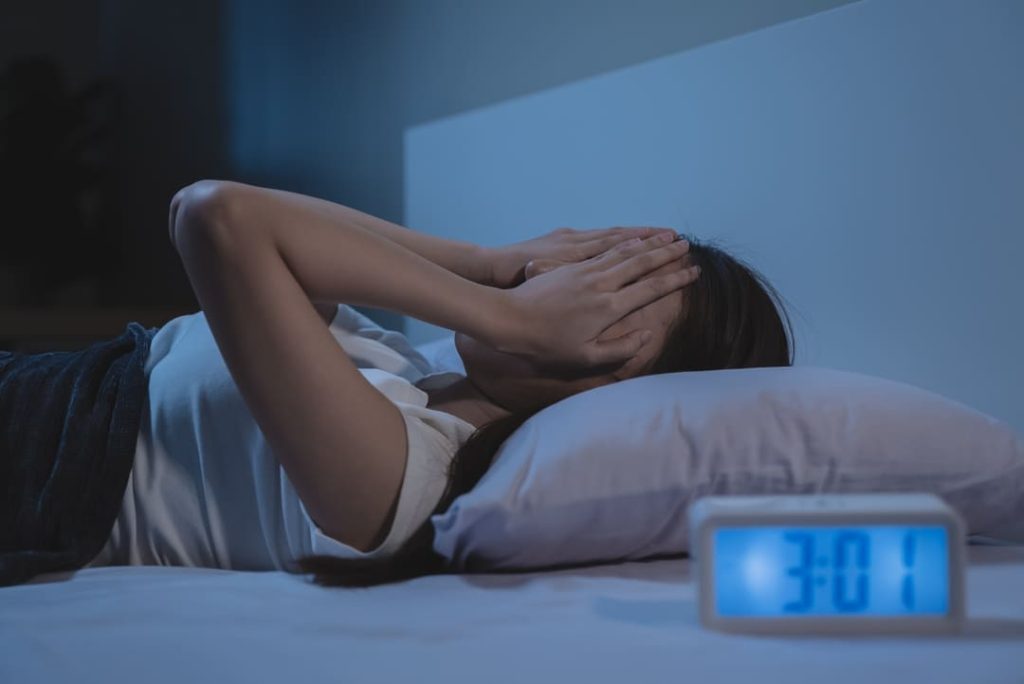 How do I Get a VA Disability Rating for Insomnia?  
Insomnia is tricky because it can be both a symptom and a cause of other conditions. For example, things can get murky when a doctor tries to determine if a patient's insomnia is causing their depression or their depression is causing their insomnia.  
When it comes to your VA disability rating, it will come down to your conversations with your physician to determine which of your problems have more of a causal effect and/or which are severe enough to carry the highest rating.  
Your doctor, or an independent medical provider, may determine one of three things about your insomnia that will qualify you for a VA rating:  
Direct service connection. Your insomnia can be rated as a direct service connection "analogous to a mental health disorder." This means it is classified as one of the 33  "ratable" mental health claims. 
Just remember that you can't "pyramid" your mental health diagnoses, meaning that you can only have one rating for a direct service-connected mental disorder. If you have multiple service-related mental health conditions, you will be rated according to the one that affects you most severely. So if your PTSD gets you a 50% rating and your insomnia gets you a 10% rating, you will be rated at 50%.  
Secondary to a physical condition. You can connect your insomnia to a physical disorder with a secondary service connection. For example, you may be rated for insomnia related to your direct service-connected back pain.
Insomnia can result from physical problems, including chronic pain, tinnitus (persistent sound in the ears such as ringing or buzzing), heart conditions, respiratory disease, and sleep apnea. Insomnia can also be caused by medications that you are taking to treat your physical conditions.  
Contributing symptoms to a mental condition. Even though you can't get a separate rating for an additional mental health condition, you can show how your insomnia exacerbates your rated mental health condition. This may make you eligible for a VA rating increase. 
For example, you could be rated for major depressive disorder (MDD) with insomnia. The insomnia symptoms can increase your MDD rating.  (Insomnia is commonly linked to depression, anxiety, and PTSD.)  
Proving that your insomnia worsens your mental health condition may be enough to get you up to a 100 percent VA rating.  
How do I Submit my VA Claim? 
You can submit your VA claim online with this form. In addition to an official diagnosis from your VA doctor, you must support your claim with the following:  
A nexus letter or an Independent Medical Opinion (IMO) from a licensed medical provider showing a connection between your insomnia and your military service or an already service-connected condition. This does not have to be a declaration of certainty from your doctor. Rather, they just need to include a likelihood statement such as "it is at least as likely as not" that your insomnia is connected to your military service or an already service-connected condition. 
You may also support your claim by submitting the following:
A personal statement discussing the details of your insomnia, such as when it started, how it may have worsened over time, what triggers it, a record of your sleep-wake patterns over time, how it affects your relationship with your spouse or other family members, how it affects your job performance, etc.  
Buddy letters from family, friends, and/or work associates showing how you are different since your insomnia started or worsened.  
How do I Get a 100 Percent VA Disability Rating for my Insomnia?  
Ratings for insomnia can range from 0% up to 100%, depending on the severity of your symptoms. A 10% rating may be granted if you can show that your insomnia interferes with your social interactions and hurts your job performance during periods of stress OR that your symptoms must be controlled by continuous medication.
As the severity and frequency of your symptoms increase, so can your VA rating. Check out this article to see a table breaking down the different percentages of VA ratings and their corresponding symptoms.  
To qualify for a 100% rating, you must show that you are totally impaired socially and professionally due to the following symptoms: 
Persistent delusions or hallucinations
Grossly inappropriate behavior
Gross impairment to communications or thought processes
Persistent danger to yourself or others
Unable to take care of basic life duties at times, including maintaining personal hygiene
Difficulty determining where you are or what time it is
Loss of key identification markers, including the ability to remember your own occupation, own name, or the names of close loved ones
What Physical Problems is Insomnia Connected to:  
In addition to the short-term symptoms described above, insomnia has been linked to a host of long-term physical conditions, such as:  
Diabetes
High blood pressure
Cardiovascular disease
Substance abuse 
Weight gain
Low testosterone (and reduced sex drive)
Cognitive problems such as dementia 
Don't let your insomnia continue untreated and unrated. It can take a major toll on your health and quality of life. If you need support for filing a VA disability claim, contact us today. We are the premier education-based coaching company for disabled veterans trying to learn more about how to increase their disability ratings and get the benefits they're legally entitled to. We can connect you with the support resources you will need and surround you with a community of veterans who will have your back every step of the way.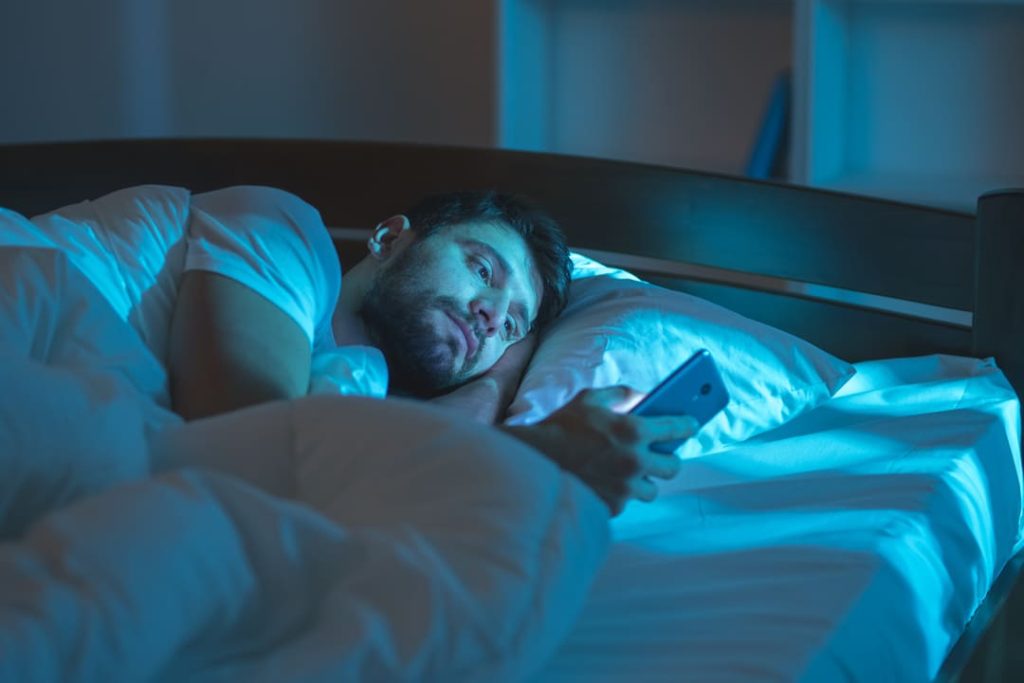 NEED MORE ASSISTANCE?
Most veterans are underrated for their disabilities and, therefore, not getting their due compensation. At VA Claims Insider, we help you understand and take control of the claims process, so you can get the rating and compensation you're owed by law. 
Our process takes the guesswork out of filing a VA disability claim and supports you every step of the way in building a fully-developed claim (FDC)—so you can increase your rating FAST! If you've filed your VA disability claim and have been denied or have received a low rating—or you're unsure how to get started—reach out to us! Take advantage of a FREE VA Claim Discovery Call. Learn what you've been missing—so you can FINALLY get the disability rating and compensation YOU DESERVE!
Infographic
This infographic is your guide to combating insomnia as a veteran. Understand its prevalence due to deployment, training, and military culture. Learn to recognize symptoms and navigate the VA disability rating process. Secure a diagnosis, file a claim, and support it with letters or IMOs. A 100% rating depends on symptom severity. Address insomnia through the VA to protect your long-term well-being and improve your quality of life.

Video