VA dental care offers free dental care for Veterans but not in all cases. Claiming a dental or oral rating with the VA may not be something that you had considered in the past. However, this can be a high ticket claim, especially if you know what you're looking for.
Checking into getting your dental or oral disability service-connected may not have been something you've considered before. However, it could be beneficial for a multitude of reasons. Today we will be covering what Dental and Oral Ratings are, what can to do about it, what to do if you think you qualify for a dental rating, and more.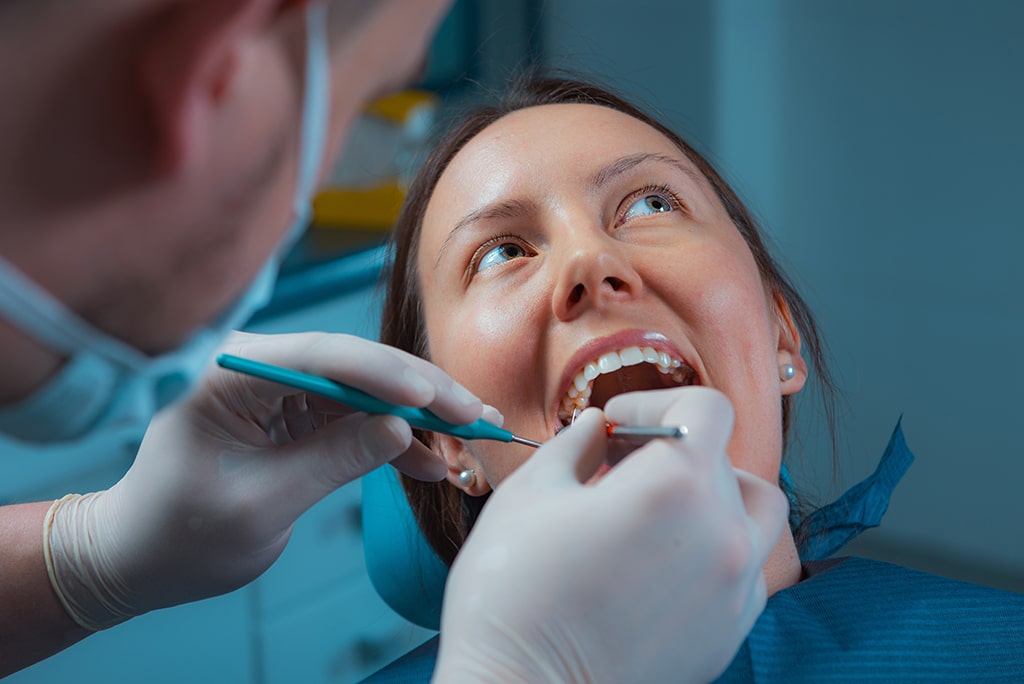 September 10, 2017, was the last time that the VA changed the codes and ratings for Dental and Oral Conditions. The update included things like new diagnostic codes, having medical terms rated, and updating the disability ratings. During this time, no claims were removed.
One thing to be aware of with dental and oral claims is that they are not rated in the same way that other claims are. The benefits scale is on a class basis.
How are dental care for veterans claims rated?
Since dental and oral conditions include tests like X-rays, MRIs, CT scans, PETs, and ultrasonographic pictures that can provide sufficient data to diagnose the situation. But the results of these tests are essential in the medical evidence so the condition will be fully ratable.
Moreover, with dental and oral conditions, the VA will rate it separately. Take note that if the pain is present with the motion of the affected structure, then the minimum rating must be given. Also, a single condition can be rated only once. If a nerve condition or any other condition exists in addition to the dental condition, that is also rated. You can check out some of the ratings of the different dental and oral conditions below:
The Lower Jaw
Completely missing or non-functional mandible – 100%
At least half or more of the mandible is missing – 70%
Missing, difficulty in chewing, can't be replaced with a prosthesis – 50%
Teeth missing, difficulty in chewing can be replaced with a prosthesis – 40%
Teeth missing, no trouble in chewing can be replaced with a prosthesis – 30%
If less than half of the mandible is missing – 70%
If the broken mandible did not heal back together correctly – 30%.
Missing coronoid process – 10%
If the coronoid process is missing – 10% -20%
The Upper Jaw
Missing more than half of the maxilla, no prosthetic replacement – 100%.
Missing more than half of the maxilla with prosthetic replacement – 50%.
25 to 50 percent Missing Maxilla no prosthesis replacement – 40%.
25 to 50 percent Missing Maxilla with prosthesis replacement – 50%
The Jaw Joint
Unmovable jaw more than 4 millimeters (mm) side to side – 10%
Jaw can't open more than 10 mm – 50%
Jaw can't open more than 10 mm and when able to eat normally- 40%
The Painful Motion principle applies in cases of TMJ (can or cannot move) – 10%
The Palates
Missing Hard Palate (> 50%) with a prosthesis – 30%
Missing Hard Palate (< 50%) no prosthesis – 20%
The Teeth
All teeth missing – 40%.
All upper teeth or all the lower teeth are missing – 10%- 30%.
Mouth and Teeth Cancer and Tumors
All benign neoplasms (tumors or oral lesions) in the mouth and teeth are rated depending on the affected structures.
All malignant neoplasms (tumors and lesions) in the mouth and teeth are rated 100% active and undergoing treatment. The rating will continue until 6 months of treatment, and from then on, the VA will reevaluate the rating depending on any structure and mobility changes of the certain condition.
These are just some of the common conditions that were rated by the VA. The needed information to evaluate your situation must be in your physician's record. And when obtaining your medical records from your primary physician, always keep in mind that this happens correctly to ensure that you receive a proper rating. Again, it is best to obtain medical records and sufficient medical evidence so you will get the ratings you deserved.
Dental and Oral ratings can be EXTREMELY painful! If you have been stuck and stressed about getting what you deserve, then start your claims process here. You have options, don't let the process prevent you from applying!
Deserve a HIGHER VA Rating? WE CAN HELP.
Join our premier education-based membership program, VA Claims Insider Elite, connect with an expert-level Veteran Coach (VC) within minutes, and finally get the rating you deserve. Click the button below to start for FREE.
---
About the Author
About VA Claims Insider
VA Claims insider is an education-based coaching/consulting company. We're here for disabled veterans exploring eligibility for increased VA disability benefits and who wish to learn more about that process. We also connect veterans with independent medical professionals in our referral network for medical examinations, disability evaluations, and credible independent medical opinions and nexus statements (medical nexus letters) for a wide range of disability conditions.