In this post, you will be learning about Chapter 35 Educational Benefits for Dependents. We will review what steps you need to take to apply, how your family can claim their benefits, what you will receive from it when you should apply, and, most importantly, what you may qualify for! Please remember that this post is a brief description and does not cover all the regulations.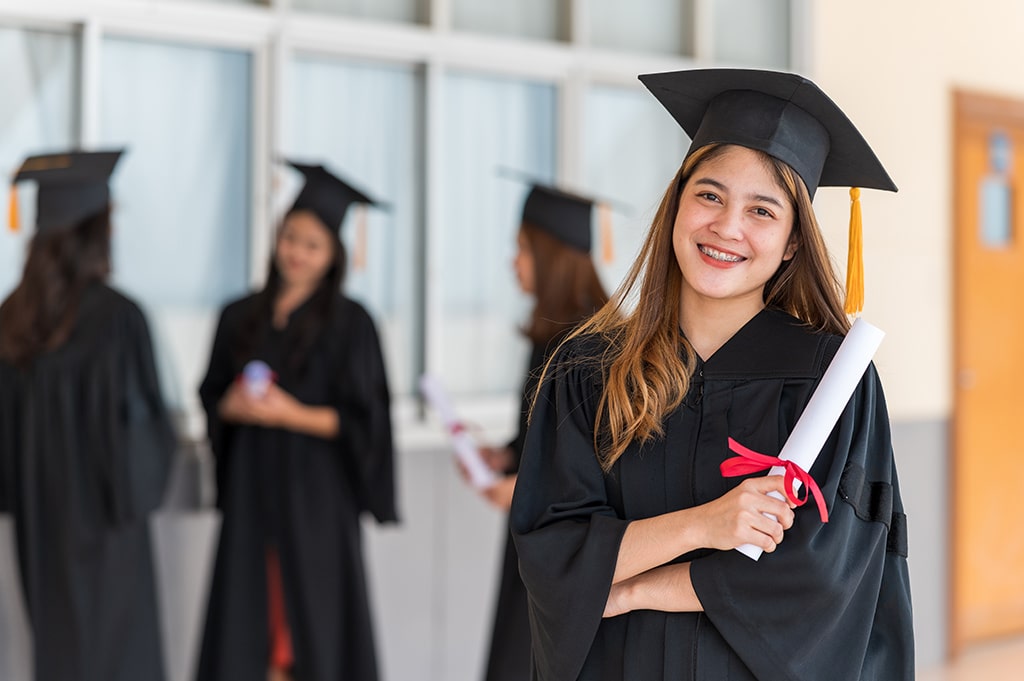 What is Chapter 35 DEA?
Chapter 35 is available to all Veteran Dependents, meaning service members' spouses, sons, daughters, and surviving spouses (including step-children and adopted children). Any eligible children can use these benefits from ages 18-26. It is also used for Veterans education and training opportunities. These benefits include specialized vocational training, education and career counseling, special therapeutic training, and unique assistance to help veterans with disabilities. They also help cover the cost for college and graduate degree programs, career training certificate courses, apprenticeships, and on the job training!

Who Qualifies for Chapter 35 Educational Benefits for Dependents?
Eligible applicants who qualify for these benefits include families of Veterans who died while in service or have been deemed "totally and permanently disabled" from injuries caused by their time in service. According to the VA Website, this is what qualifies:
"The service-connected disability caused the Veteran's death
The Veteran is rated for Total and Permanent service-connected disability
The Servicemember is Missing in Action (MIA)
The Servicemember is captured in the line of duty
The Servicemember is forcibly detained for longer than 90 days
The Servicemember who VA determines has a service-connected permanent and total disability that will result in a discharge from military service
Participants include a dependent child between the ages of 14 to 31 and a spouse, or surviving spouse, who qualifies for the benefit"
How Does My Family Claim Their Chapter 35 Benefits?
First, all included children and spouses must be registered as dependents on the Veteran's Defense Enrollment Eligibility Reporting System (DEERS.) Second, you as the Veteran will need to submit an application through vets.gov under your login. You will want to use the Educational Benefits Application tab to fill out form VA Form 22-549. Please note, use VA Form 22-1995 if you need to split your benefits between two (2) or more schools. This is a change of location form. If you do not have access to Ebenefits, you may submit a paper copy of VA Form 22-549 to the VA Western Regional Education Office at the following address:

Western Region
VA Regional Office
PO Box 8888
Muskogee, OK 74402-8888

What Happens Next?
If you qualify and are approved, you will receive a certificate of eligibility in the mail to take to your school and turn in to the school's Veteran's Affairs Office. The VA Office is in charge of notifying the VA of what classes you are taking, how many credits, and whether they are in school or online. From there, the VA will decide what monetary amount you will be approved for and will send you a notification in the mail as well as to your Ebenefits account.

What Is The Monetary Amount I Will Receive?
The monetary amount varies depending upon the number of credit hours you are enrolled, the level of training needed for completion, and which semester you are attending. To receive full compensation, the qualified beneficiary would need to take at least thirteen credit hours in the Fall and Spring but only need nine in the Summer to qualify.
It is important to note that online versus in-school classes affect this amount. For example, an online student would need to attend at least one course on campus during each semester, to be able to receive full monthly compensation. Why is this? Because on-campus classes cost more and use more resources, therefore the student would receive more of a stipend.

How Far In Advance Should I Apply Before I Decide To Start School?
Do it as soon as you commit to furthering your education, do not wait. Most students complete all paperwork a couple of months before they plan to start their first semester. Once you have begun your semester, you will start receiving your stipend the following month of when you started. For example: If you start school in the Fall in August, you can expect to receive your first check or direct deposit around September 1st. The VA disperses payment based upon maintaining a certain grade point average and credit hours; delayed payment allows an assurance you are meeting all requirements.

In conclusion, make sure you qualify, apply well in advance, and maintain good standing with your preferred school. It is a true blessing to have this benefit for your family, utilize it. VA Claims Insider is your first step in planning your family's educational future. Getting us on board to find and assist with the disabilities you qualify for is crucial. We can help you reach the disability status you need to get this benefit.
Our Veteran Claims Experts find all qualifying conditions to get you the compensation you DESERVE! To get started right away, follow this link. If you have additional questions, please contact me here!
Are you STUCK, FRUSTRATED and UNDERRATED?
You are not alone! We are Veterans helping Veterans!
Become an Elite Member and work with our Veteran Coaches to get the rating you deserve! 
---
About the Author
About VA Claims Insider
VA Claims insider is an education-based coaching/consulting company. We're here for disabled veterans exploring eligibility for increased VA disability benefits and who wish to learn more about that process. We also connect veterans with independent medical professionals in our referral network for medical examinations, disability evaluations, and credible independent medical opinions and nexus statements (medical nexus letters) for a wide range of disability conditions.