Learn about your VA Disability Benefits and Child Support. When a Veteran receives disability from the VA, it's a great feeling to know that they have a steady tax-free income. The income that they receive aids in supporting themselves. There are many ways to claim your disability, and it's your job to ensure your medical records support it. While claims are lengthy, in the long run, they are worth every penny. However, what happens to your VA Disability when you are being forced to apply for child support?
Life takes a turn, and you're finding yourself in the process of separation and eventually a divorce. What if your divorced spouse had a child together? What circumstances would you face throughout the process? While every state has various rules and regulations that the Veteran must abide regarding VA Disability Benefits and Child Support, the Federal level will get involved, and especially the VA will step in to ensure the proper protocol in place.
The primary purpose of the VA benefits is to support the Veteran; the benefits also serve a mission to support their family as well. In this case, the spouse can order garnishments from the VA to have the Veteran's benefits to provide support to their child.
Can The VA Garnish My Benefits?
The short answer is — yes. The VA can garnish your benefits according to Title 38, which states that you must be able to support your dependents. On the flip side, your compensation cannot be garnished if you choose to waive a portion of your military retirement pay.
Let's say you choose to waive 25% of your military retirement to receive the non-taxed compensation. The non-taxed compensation that you received in place of your retirement pay can be garnished. The garnishment can also be used to meet alimony and child support. More on alimony and child support funds will be later discussed regarding apportionment. The remainder of your disability, however, will NOT be garnished.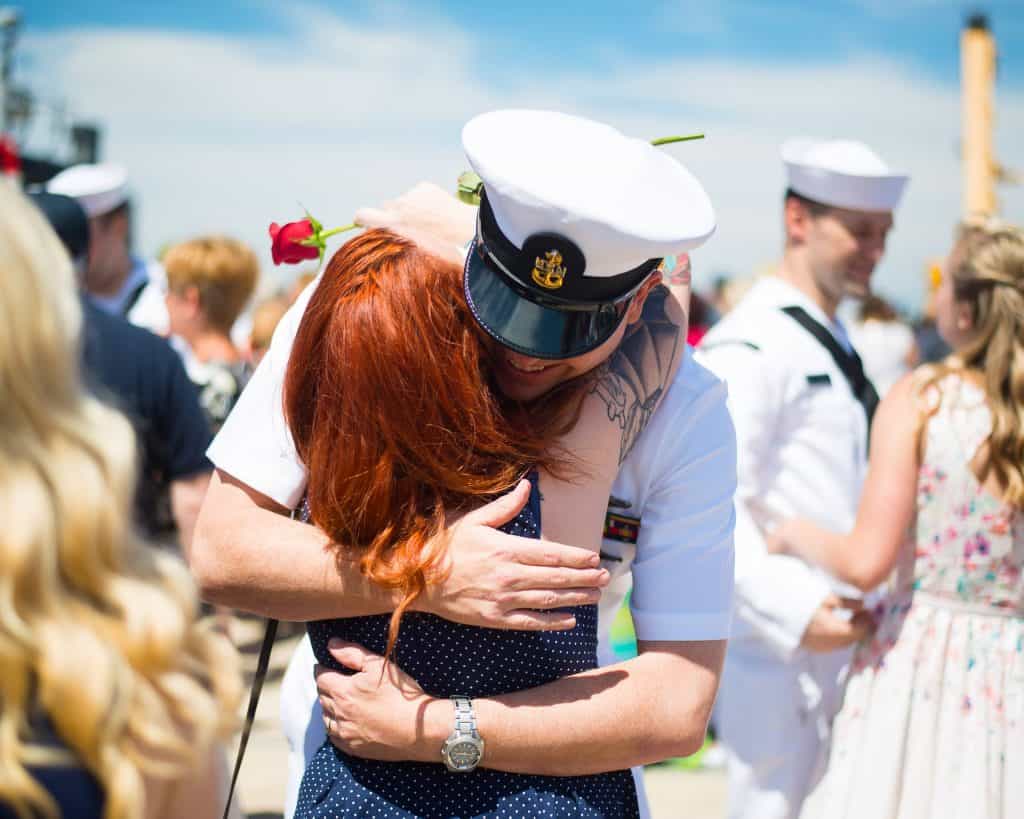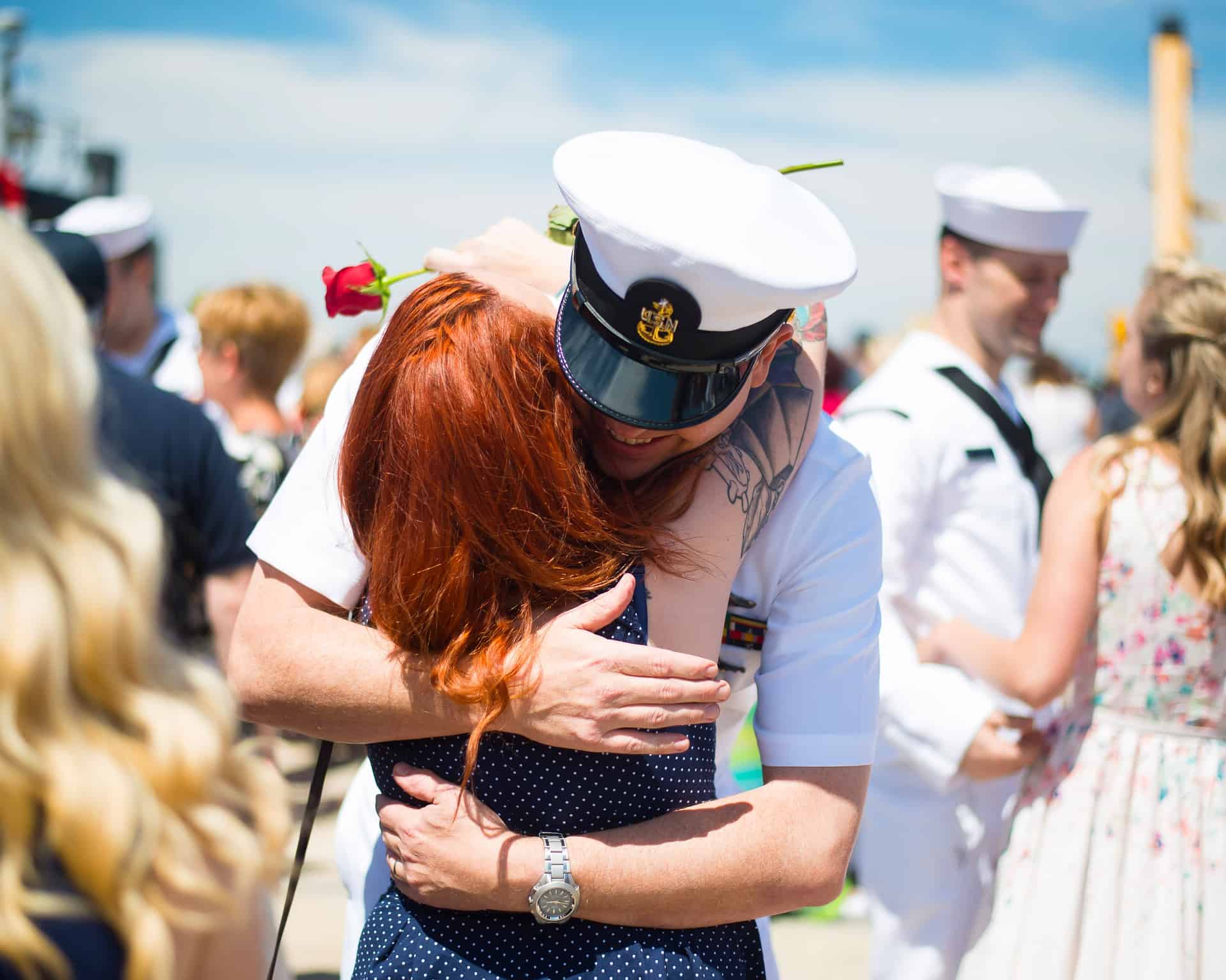 How Much Will Be Garnished?
Ultimately, the VA has the final say on how much will be taken out of your disability compensation to provide child support. Other sources of income, special needs from your disabilities will play a factor in the percentage of your garnishments. Additionally, the VA will take into consideration any other special requirements for your former spouse and child.
The range of garnishments is from 20% and 50%. If you are receiving 10%, then that is considered an inadequate amount for the family, but more than 50% will cause a hardship to the affected Veteran. When a garnishment does occur, then the VA will ensure equal amounts of the benefits provided when dealing with more than one child.
Garnishment Exemptions
In the "Can the VA Garnish My Benefits" section, we briefly discussed how your benefits could not be touched. We will explore more factors on how your benefits cannot be garnished.
The following are certain factors that garnishment is not authorized:
If the garnishment itself will cause you financial hardship, the benefits will not be touched. The VA will determine based on your current situation if this applies to you.
Your former spouse is found guilty of "conjugal infidelity" (cheating on your spouse).
Your former spouse/child has not filed for apportionment
Your former spouse is living someone else portraying them as married
These factors will have your benefits not touched. Therefore you will be receiving full compensation.
What is apportionment?
When the VA designates a percentage of the Veteran's benefits, this is called apportionment. The VA will pay the family member a certain amount of the Veteran's monthly compensation to their assigned bank account or can be directly paid to their designated mailing address. Whatever is deducted from the apportionment, the Veteran will receive the remaining funds.
The former spouse can elect to garnish a certain amount, the same for the child. To make sure the apportionment will go through is that both former spouse and child must be filed using the VA Form 21-0788. The form must be entirely filled out and submitted in order to receive the proper garnishments. A form not correctly filled out might result in no garnishments or a delayed process.
The Bottom Line:
Supporting your dependents is already a challenge, especially if your former spouse doesn't work. It's is even more of a problem when life takes a 180-degree turn, and suddenly you are required by the VA to give up monthly funds for your family.
Some things to think about with VA Disability Benefits and Child Support:
If you are unsure of how the process works, reach out to your local VA! There is plenty of resources to assist you!
Stay positive. While it's easier said than done, surround yourself with people who are fully supporting you and can encourage you throughout the process
You and your former spouse might choose to consult with a disability lawyer when it comes down to specific percentages
Ask Questions. Ask Questions. Ask Questions. Having child support is no easy task. There will be information that will seem foreign to you, so when in doubt, ask away!
The most important thing — document all of the information, especially if you are dealing with a lawyer
You, as the Veteran has most of the control of how the outcome will be. Similar to homework, you have to do the research and due diligence. By properly seeking help and asking your local VA for information, you will handle surprises better than if you did not find for help. The most important thing is to document all of the information that you encounter with your former spouse. It is easy to confirm verbally, but with no documentation, you will face an uphill battle.
What do I do after my VA Disability Benefits are applied for Child Support?
Do your research before to know what your options are with VA Disability Benefits and Child Support. If you feel that you are underrated VA Claims Insider (VACI) has all the resources for you to process your claim promptly. VACI has a robust team of Veteran Coaches streamlining the process.
VACI has all the tools necessary for you to file the claim medical documents scrutinized by our coaches and a team of licensed professionals. See you on the inside of the VA Claims Insider ELITE Program!
We're Veterans helping Veterans Worldwide™, and since 2016 we've helped 10,000+ Veterans just like you INCREASE their VA disability rating!
---
About the Author
About VA Claims Insider
VA Claims insider is an education-based coaching/consulting company. We're here for disabled veterans exploring eligibility for increased VA disability benefits and who wish to learn more about that process. We also connect veterans with independent medical professionals in our referral network for medical examinations, disability evaluations, and credible independent medical opinions and nexus statements (medical nexus letters) for a wide range of disability conditions.