Your Ultimate Guide to 2022 Veteran Benefits in California
There are many California veteran benefits and exemptions provided by the state to current and former members of the U.S. military. California is ranked #1 in the country for veteran population by state, with over 1.7 million veteran residents! With such a large veteran population, it's no wonder that California veteran benefits are so plentiful.
The state offers property tax exemptions, tuition waivers, financial assistance, priority state contracts awarded to disabled entrepreneurs, discounted home loans, and recreation discounts to its veteran population.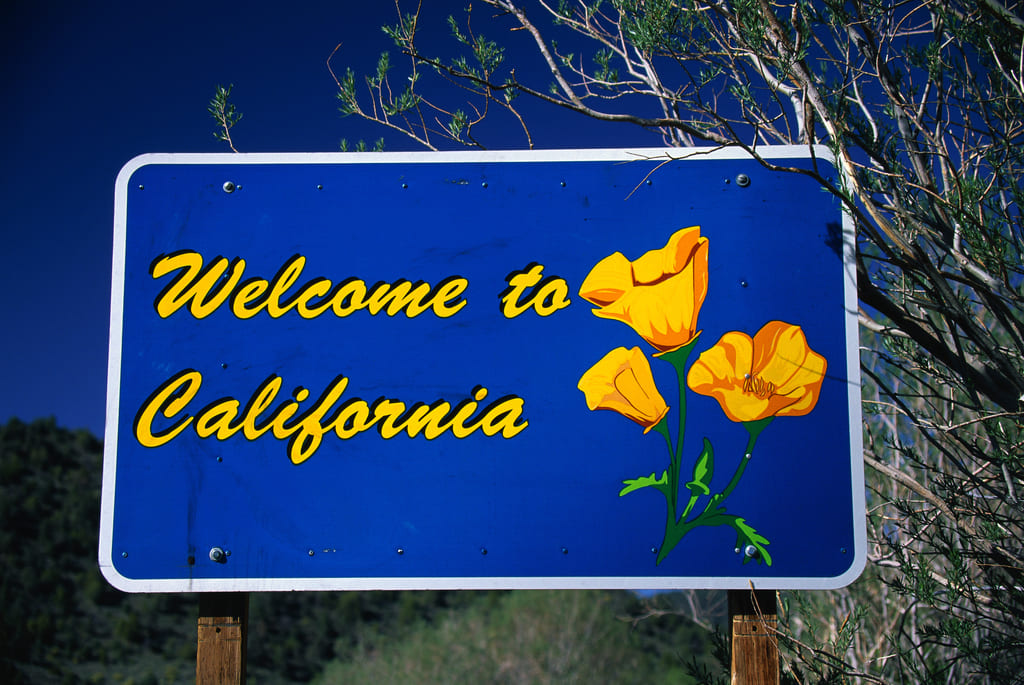 An excellent resource for veterans is the California Department of Veterans Affairs (CalVet), which administers many California veteran benefits. Make sure to compare the different types of exemptions you may qualify for as a veteran, especially regarding property tax exemption and tuition assistance.
VA Claims Insider has built this complete guide of California veteran benefits to help California veterans like you find all the benefits you earned!
You DESERVE a HIGHER VA rating.
WE CAN HELP.
Take advantage of a FREE VA Claim Discovery Call with an experienced Team Member. Learn what you've been missing so you can FINALLY get the disability rating and compensation you've earned for your service.
---
Property Tax Exemptions for Veterans in California
California veterans benefits include two different programs for veterans and disabled veterans. The baseline property tax exemption for veterans in California is $4,000. To qualify, veterans must have assets less than $5,000, or less than $10,000 if married. (Veterans rarely qualify for this exemption as property values are included in calculating a veteran's total assets.)
Disabled Veteran Property Tax Exemption
Disabled wartime veterans with a 100 percent disability rating, those who are blind in both eyes, or veterans who have lost the use of two or more limbs have two options for their exemption on their primary residence:
Basic exemption
Low-income exemption
The basic exemption for 100 percent disabled veterans for 2022 is $149,993. If your annual household income is below $66,251, you may qualify for the low-income exemption, raising the exemption to $224,911 for 2022. Keep in mind that both the exemption amounts and income requirements increase every year due to inflation. Unremarried surviving spouses of disabled veterans are also eligible for this exemption.
You can only claim one property tax exemption in California. If you qualify for the disabled veteran's exemption, this exemption will save you the most money on your California property taxes.
To apply for either exemption, apply with Form BOE-261-G by contacting your local County Assessor. You only have to file for this exemption once unless you move to a new residence.
---
California Veteran Income Tax Exemptions
California taxes both active-duty pay and military retirement pay. For active-duty service members who are California residents, the state only taxes your active-duty military income if you're stationed in California at a rate of 1 to 13.3 percent based on your total income.
Service members stationed outside of California should file a California Nonresident Income Tax Return.
---
What are the best California veteran benefits for education?
California's educational benefits are excellent for veterans and their families, augmenting the federal education support available to all U.S. veterans.
There are many military-friendly colleges in California. According to the VA, in 2017, 853 California schools received Post 9/11 GI bill funds for over 77,000 students totaling over $491 million.
Resident College Tuition Rates in California for Veterans
Also known as the Non-Resident College Fee Waiver, if you're a non-resident service member or dependent attending college in California, you'll receive resident tuition at California state universities and community colleges!
You must meet one of these requirements:
You're on active duty stationed in California
You're a dependent of an active duty service member stationed in California
You've been discharged from service, live in California, and your last duty station was in California, but haven't met the time requirements to be considered a California resident
For those on active duty, there is a time limit to use this fee waiver benefit for a graduate degree. Students on active duty have a two-year limit for graduate studies, while their dependents have a one-year limit.
To apply, contact your admissions office.
College Credit in California for Military Training
All universities and local community colleges in California use the recommendations made by the American Council on Education to award academic credit toward a degree for education and training received in the military.
To claim college credit for military training or exams, request a transcript from your military service branch. Army, Navy, Marines, Space Force, and Coast Guard members should request a Joint Services Transcript (JST). Air Force members should request a Community College of the Air Force (CCAF) transcript. Both methods let service members order online copies of their transcripts. Each service branch will provide official copies to schools at no charge.
Most colleges in California also award transfer credit for College-Level Exam Program (CLEP) exams or Dantes Subject Standardized Test (DSST) exams, which service members and veterans have the opportunity to take as an additional benefit. Records of these exams are also found on either your JST or CCAF transcript.
California College Tuition Fee Waivers for Veterans' Dependents
California's tuition waiver program for dependents of veterans is an excellent benefit for your children's education. The program waives all tuition and fees at any California State University or community college.
To qualify, you must be a California resident and fall into one of four plans of eligibility:
Plan A

Dependents of veterans who received a service-connected permanent disability rating before the child's 21st birthday (if children are using the benefit) OR
Dependents of veterans who passed away as a result of service
The veteran must have served during wartime
Fees are waived for children under age 27

Plan B

Children of veterans with a service-connected disability OR
Children of veterans who passed away as a result of service
There is no age limit
The child's income (including any support from a parent) cannot exceed the national poverty level, which is $13,590 for 2022

Plan C

Any dependent of a California National Guard veteran who passed away as a result of service or received a service-connected permanent disability
The veteran's death or disability must have occurred as a result of active service (under Section 146 orders)

Plan D

Medal of Honor recipients or their children under age 27
Only applies to undergraduate studies
Applicants still qualify for VA Chapter 35 benefits
Using the College Fee Waiver calculator, you can verify eligibility and complete the application with your local County Veterans Service Office.
Tuition Assistance for California National Guard Members
Under the California Military Department GI Bill Award Program (CMD GI Bill), members of the California National Guard can receive up to a 100 percent tuition and fee grant to pay for college!
Unlike many other National Guard tuition assistance programs, California's grant program will pay tuition assistance for one degree (up to a Ph.D.)—at 353 colleges, universities, and technical schools. California National Guard members can even use tuition assistance for approved private institutions in California.
You can find a list of eligible schools here.
To apply for California veteran benefits for education with the National Guard, you must be a resident and active member of the California National Guard, California State Guard, or California Naval Militia. You must also be in good standing and have completed your initial basic training requirements to be eligible for tuition assistance.
You have ten years to complete your course of study, and you must agree to serve two additional years after your last term ends.
To apply for tuition assistance for the fall semester, submit the online application by April 30th to receive priority. The deadline is June 1st, but state funding may be exhausted, so apply early. Create an online profile with the program to access approved schools
---
Hiring and Employment Benefits for California Veterans
Several California veteran benefits offer support with employment, and many resources are available to help veterans and their families find jobs and advance their careers.
Veterans' Employment Preference for California Veterans
California recognizes those who have served in our nation's military by offering veterans and their family members employment preference when applying for federal, state, county, and local government jobs in California.
Veterans with an honorable discharge are ranked in the top rank of the eligibility list after passing their civil service exam. This also applies to surviving spouses of veterans and spouses of 100 percent disabled veterans.
To apply for veterans' preference, submit a copy of your DD214 along with an application form to the California Department of Human Resources.
California Employment Assistance for Veterans
The California Employment Development Department (EDD) helps veterans and spouses seek employment throughout the state. The EDD provides career counseling, customized job search assistance, job fairs, employer recruitments, and more.
CalJOBS is an online service that can help veterans translate their military experience into marketable experiences for civilian jobs. Job seekers can find career services here.
You can find an EDD-operated America's Job Center of California location near you here.
Peddler's License, Tax, and Fee Exemptions for Veterans
Any honorably discharged veteran is exempt from paying the $50-$100 California business license expenses and fees to sell goods or services without a permanent location.
Apply for the license with your local licensing authority.
California Disabled Veteran Business Enterprise (DVBE) Program
If you're a disabled veteran with a disability rating of 10 percent or more, you are eligible to compete for state contracts reserved just for disabled veteran business owners. California is required to award 3% of all state contracts to certified DVBE entrepreneurs. To be eligible, you must:
Own the firm and be a California resident
Have an active business before applying
One or more disabled veterans must manage daily operations
Have a principal office located in the U.S. and not be a subsidiary of a foreign-based business
You can apply for DVBE certification here.
---
Financial Assistance Programs in California
California Military Family Relief Fund (CMFRF)
California veteran benefits include short-term financial assistance for California National Guard members in need. The program covers the cost of expenses that are difficult to cover when a California National Guard member is deployed or placed on active duty. Members must be deployed on Title 10 orders for at least 60 consecutive days to qualify and experience a loss of at least 10 percent of their household income due to the deployment. Service members must be California residents to apply.
Contact your unit chain of command to apply or call the Family Assistance Helpline at 800-449-9662.
California National Guard Surviving Spouses and Children Relief Act
The state of California honors the sacrifice of National Guard members who have paid the ultimate sacrifice by offering a $10,000 death benefit to the surviving spouse (or designated beneficiary).
This benefit also applies to members of the State Military Reserve or Naval militia.
For more information, contact the California Military Department at 916-854-3000.
---
Housing Benefits for Veterans in California
California State Veterans Homes
California veteran benefits include eight veterans' homes for veterans and their eligible spouses and domestic partners. Locations vary but offer five levels of care across homes: independent living, residential care, intermediate care, skilled nursing care, and memory care. The goal of each home is to increase the quality of life while preserving veteran dignity.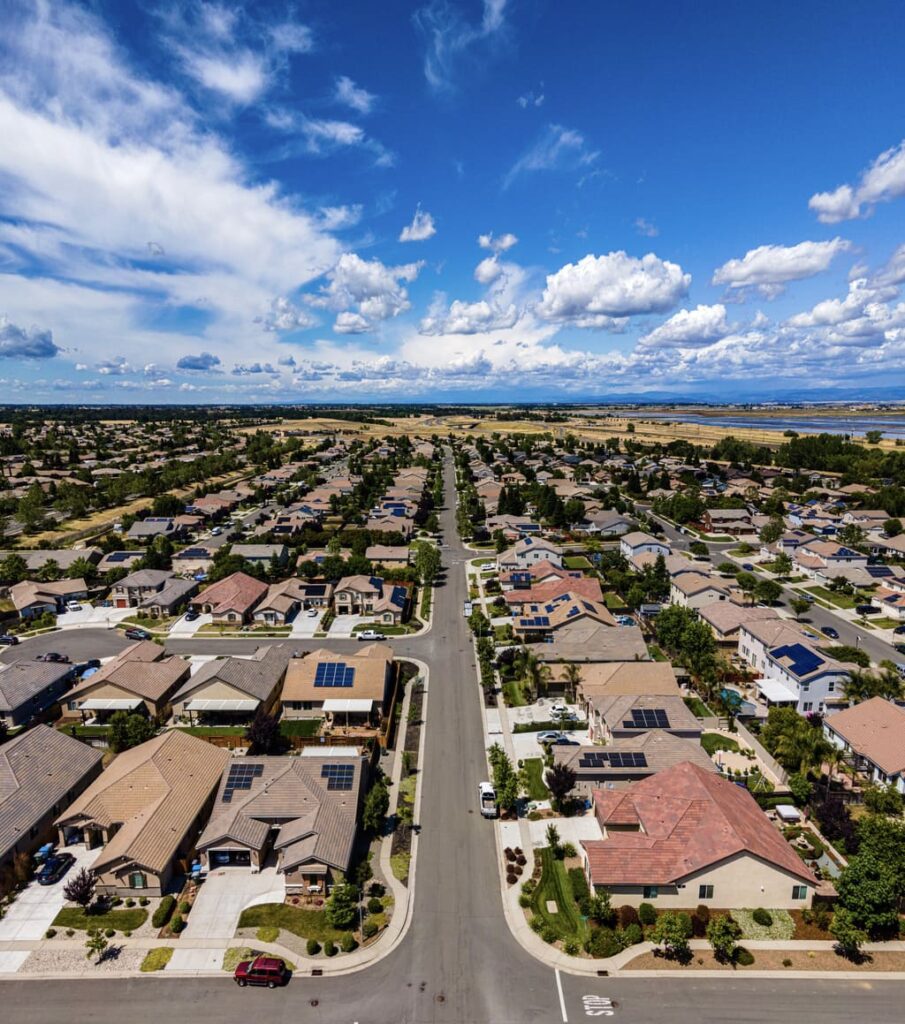 Veterans must have an honorable discharge, be residents of California when they apply, and be aged 55 or above (unless homeless or needing long-term care). Non-veteran spouses may apply for admission with the eligible veteran. Spouses of Medal of Honor winners or former POWs may apply for admission without a joint application.
Veterans who are Medal of Honor recipients, former POWs, wartime veterans, or homeless, or those with a disability rating of 70 percent or higher, receive preference for admission.
To learn more about each veteran home, visit the respective homes' website:
You can apply for admission here.
California CalVet Home Loans for Veterans
California's home loan program for veterans is a great California veteran benefits option. If you served on active duty for at least 90 days and received an honorable discharge, you may qualify for a discounted loan with little to no down payment requirements.
Mortgage rates for eligible veterans are typically lower than market rates, and you can check current interest rates here.
You can apply for a CalVet home loan on the online portal.
---
Veteran Health Care in California
List of VA Locations in California
---
California Veterans Vehicle and Driver's License Benefits
California Veteran Designation on Driver License or Identification (ID) Cards
For a small fee, any honorably discharged veteran can request a Veteran designation on the front of a California driver's license or ID card.
The word "Veteran" printed on the bottom of a license allows California veterans to validate their honorable service with a government-issued ID card. Veterans must have either served on active duty or been mobilized by the Guard or Reserve.
To apply for California veteran benefits through the Division of Motor Vehicles, you must complete an online application, visit a CVSO office to get your Veteran Status Verification Form and apply at a local DMV office.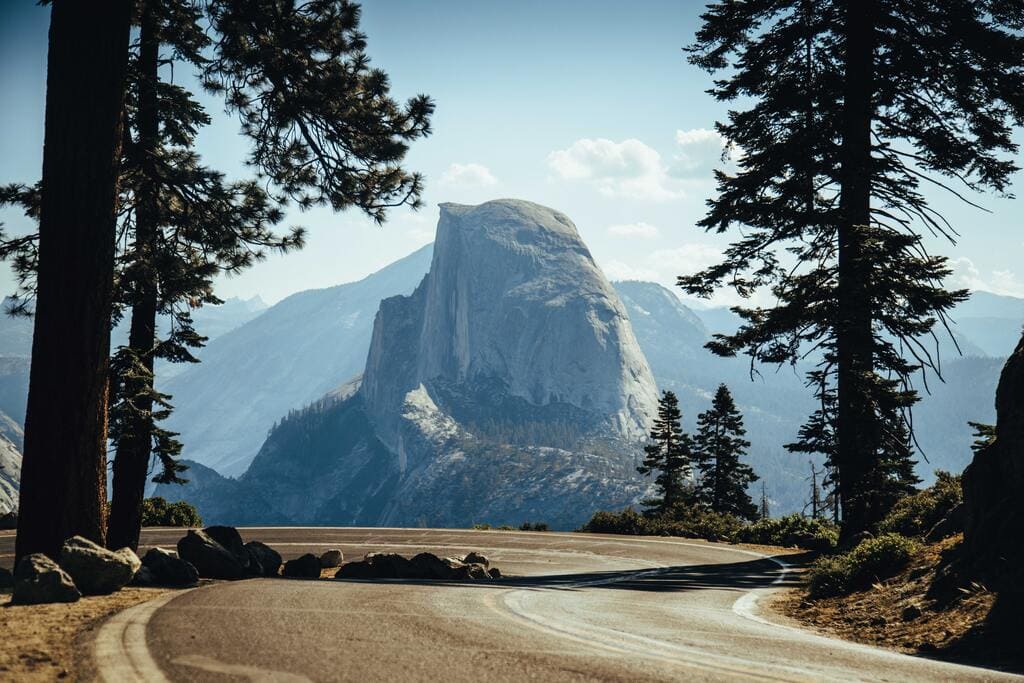 Vehicle Registration Fee Waivers for Disabled Veterans
California disabled veteran benefits include free vehicle registration and license plates to eligible veterans. You must be a 100 percent disabled veteran, a former POW, Medal of Honor recipient, or the surviving spouse of a POW or Medal of Honor recipient.
The fee waiver applies to one passenger car, motorcycle, or commercial vehicle under 8,001 pounds.
Apply for this waiver with a Miscellaneous Certification, a letter stating your service-connected disabilities from a VA regional office, and a completed medical certification. Mail your documents to:
Department of Motor Vehicles
Special Processing Unit, MS D238
P.O. Box 932345
Sacramento, CA 94232-0001
---
Veterans Benefits in California for Recreation
California offers two types of discounted hunting and fishing licenses to honorably discharged veterans for only $8.38: one for disabled veterans and one for recovering veterans receiving medical treatment related to military service.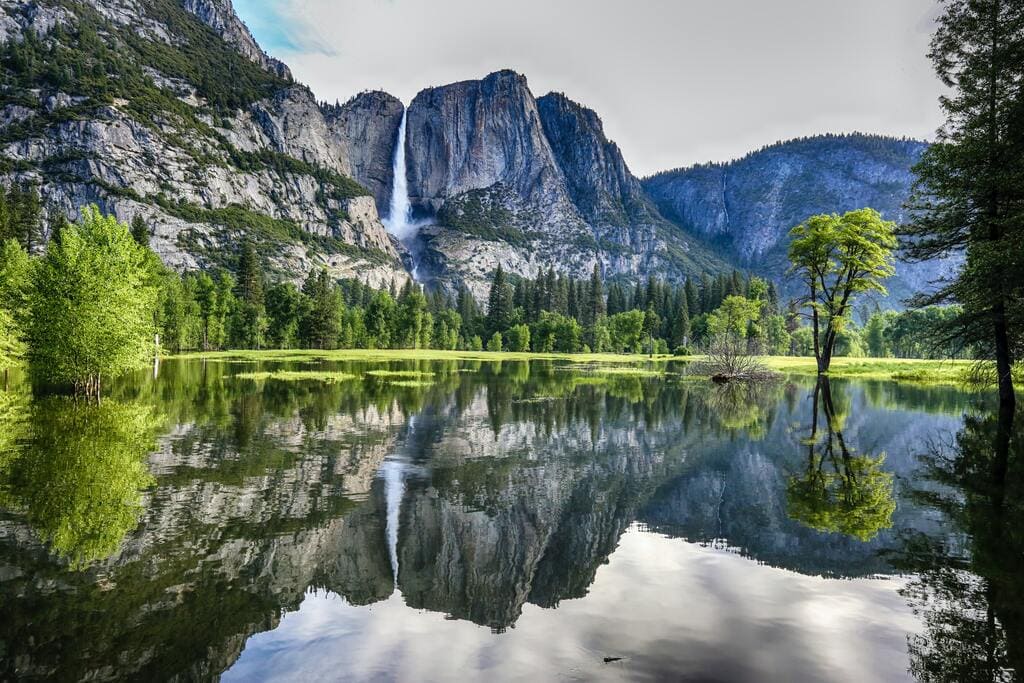 Disabled Veterans and Recovering Service Members Sport Fishing and Hunting Licenses
To be eligible for the disabled veteran license, you must be a veteran with a disability rating of 50 percent or higher.
Service members undergoing medical treatment, recovery, or therapy in outpatient status (while recovering from a severe service-related injury or illness) are eligible for the recovering service member license. National Guard members and Reservists are also eligible for this license.
To apply for either license, submit VA documentation of your honorably discharged and service-connected disability or treatment letter from a commanding officer or military doctor via mail. You can also scan everything and request a secure document upload to [email protected].
Once your record is updated, you'll be able to purchase a discounted license at any licensing location.
California State Park Lifetime Pass
If you have a 50 percent VA disability rating (or higher), California wants to help you spend more time enjoying the outdoors! California disabled veteran benefits include free lifetime state park entrance, camping, and boating shelters with a Distinguished Veteran Pass. This pass is also available to POWs and Medal of Honor Recipients.
To apply for this lifetime pass, mail your completed application to:
California State Parks
Attn: Distinguished Veteran Pass Program
P.O. Box 942896
Sacramento, Ca 94296-0001
---
FAQs
Are there special property tax exemptions for California veterans?
Yes, 100% disabled veterans receive a basic property tax exemption worth $147,535. If your household income is below $66,251, you'll receive an exemption of $221,304. Unremarried surviving spouses of service members killed in action may also apply for this benefit.
What California VA benefits exist for income tax?
Active service members stationed outside of California do not pay state income tax on their military pay. California taxes all military retirement pay for residents.
Does California award college credit for military training?
Yes! California awards military training and experience into college credit across the state's public university and college system.
Does California offer any tuition assistance to veterans?
Yes! California offers several tuition assistance programs to veterans. California offers full tuition and fees under the Veterans' Dependents College Tuition Waiver program for spouses and children of veterans with a service-connected permanent disability (or those who pass away in the line of duty). This includes National Guard veterans and recipients of the Medal of Honor. National Guard members may be eligible for tuition assistance in California for both undergraduate and graduate degrees, with a two-year service commitment at the end of the term of study.
Do California veteran benefits include preferential treatment when seeking employment?
Yes! California veterans with an honorable discharge who pass a civil service exam are ranked in the top eligibility rank. Surviving spouses and spouses of 100 percent disabled veterans also receive this preference.
Does California offer employment counseling and assistance to veterans seeking employment?
Yes! California operates CalJOBS and America's Job Centers to help veterans find gainful employment as civilians. Veterans receive priority service for career counseling, customized job search assistance, job fairs, and employer recruitments.
Are there home-buying benefits for California veterans?
Yes! The CalVet Home Loan program offers lower mortgage rates and reduced down payment requirements compared to market rates to eligible veterans.
Are there California veteran benefits offering reduced recreational fees?
Yes! California offers free discounted hunting and fishing licenses to disabled veterans with a disability rating of 50 percent or higher. Service members undergoing outpatient medical treatment while recovering from a severe service-related injury or illness are also eligible for a Recovering Service Member Sport Fishing and Hunting License. Veterans with a 50 percent or higher disability rating, former POWs, and Medal of Honor recipients are eligible for a free lifetime California State Park pass for entrance, camping, and boating.
---
MAKE SURE YOU GET ALL THE BENEFITS YOU DESERVE
Regardless of what state you live in, it's important that you pursue the monthly compensation payments due to you for disabilities connected to your military service.
Most veterans are underrated for their disabilities and therefore not getting the compensation they deserve. At VA Claims Insider, we help veterans understand and take control of the claims process so they can get the rating and compensation they're owed by law.
Our process takes the guesswork out of filing a VA disability claim and supports you every step of the way in building a fully-developed claim (FDC)—so you can increase your rating in less time!
If you've filed your VA disability claim and have been denied or have received a low rating – or you're not sure how to get started – reach out to us for a FREE VA Claim Discovery Call, so you can FINALLY get the disability rating and compensation you deserve. We've supported more than 15,000 veterans to win their claims and increase their ratings. NOW IT'S YOUR TURN.
---
About the Author
About VA Claims Insider
VA Claims Insider is an education-based coaching/consulting company. We're here for disabled veterans exploring eligibility for increased VA disability benefits and who wish to learn more about that process. We also connect veterans with independent medical professionals in our referral network for medical examinations, disability evaluations, and credible independent medical opinions and nexus statements (medical nexus letters) for a wide range of disability conditions.