There are a number of VA benefits for spouse and children of every veteran. In fact, as the dependent of a veteran, you may qualify for benefits such as health care, life insurance, money for school, or vocational training.

If you are the survivor of a service member or veteran, you may also qualify for the additional benefits of burial costs and even compensation.

In this article, we will break down for you what benefits are available for your dependents and how to find out if they qualify. Then we will answer some of the most asked questions about VA benefits and dependents.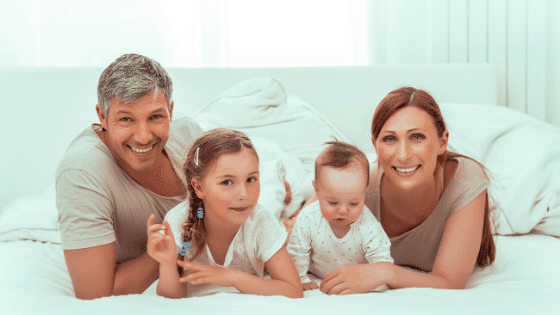 The VA Benefits Available for Spouse and Children
Monthly Benefits. If you have been rated 30% or more by the VA for a disability, you will receive increased compensation if you have a spouse and/or other dependents. You can click HERE to see the rate tables for your monthly compensation.
Medical Care
The majority of dependents of veterans will qualify for TRICARE, the military's health insurance program for military members. All military members are automatically eligible as well as their immediate family members (spouse and children). Other eligible persons include survivors of service members, Medal of Honor recipients and their families, National Guard and Reserve members and their families, and sometimes former spouses.
Along with TRICARE, if you have received a service-connected disability rating of 100%, your dependents will likely qualify for the Civilian Health and Medical Program of the Department of Veterans Affairs (CHAMPVA). This is a comprehensive health care program where the VA will cover the cost of covered health care services and supplies that are medically and psychologically necessary.
There are also a number of other, smaller programs that some dependents may qualify for. For a list of those programs, you can click here.
Education and Training
It's also possible for dependents and survivors to be eligible for assistance paying for school or job training through the Survivors' and Dependents' Education Assistance Program (or, Chapter 35). This is available for the children or spouse of a veteran who is permanently and totally disabled due to a service-connected disability, or who died during active duty or because of their disability.

For dependents who do not meet those criteria, it is possible to still qualify for VA education benefits through either transferred Post-9/11 GI Bill entitlement benefits or through the Marine Gunnery Sergeant John David Fry Scholarship. Although the Fry Scholarship is reserved for children or a spouse who has survived the loss of a service-member after September 10, 2011.

In order to transfer GI Bill benefits, the service-member must be still active and have completed at least 6 years of service with an agreement to serve at least 4 more years, or you must have completed at least 10 years of service but can't commit to adding 4 more years because of a policy or statute. In addition, the dependent (child or spouse) who will be receiving the GI Bill benefits must be enrolled in the Defense Enrollment Eligibility Reporting System (DEERS).

If the Department of Defense approves your Transfer of Entitlement your spouse or child may apply for up to 36 months of benefits. Your spouse may use the benefits right away or has 15 years in which to use the benefits after your separation from active duty.

Children may use the benefits only after you have serviced at least 10 years of service, after they have reached 18 years of age (or equivalency of a high school diploma), and they may not use the benefits after turning 26 years old.

With all of these various benefits (Chapter 35, Fry Scholarship, or Transfer of GI Bill) the military will provide money for tuition, housing, books and supplies for the beneficiary.
Home Loan
Surviving spouses may qualify for a VA-backed home loan. To get a Certificate of Eligibility (COE), the veteran must be missing in action, a prisoner of war, or have died while in service and the spouse didn't remarry.

Once the surviving spouse has received a COE, they will have to go through the regular steps of applying for a home loan, including determining the type of loan they are looking for and having their credit and income reviewed.

For more information on VA home loan programs for surviving spouses, you can click here.
Life Insurance
There are a number of different insurance programs available for veterans, with life insurance being made available through the VA's VGLI (Veterans Group Life Insurance) program. However, while the spouse and children may remain beneficiaries of this insurance, they cannot receive coverage themselves.

Survivors Pension
A VA survivor's pension is available to qualified spouses and unmarried dependent children of wartime veterans. This pension offers monthly payments and is determined by certain income and net worth limits.

A surviving spouse who has not remarried will be eligible to receive the survivor's pension if the veteran served at least 24 months and had at least 1 day served during a covered wartime period. As for the children of a deceased wartime veteran, they may be eligible for pension if they are unmarried, under 18, under 23 and attending a VA-approved school, or they are unable to care for themselves due to a disability which occurred before age 18.

For more information regarding the VA Survivors Pension, you can click HERE.

Dependency and Indemnity Compensation
A surviving spouse or child of a veteran who died from a service-related injury or illness may be able to receive a tax-free benefit titled VA Dependency and Indemnity Compensation (VA DIC). This is a monetary benefit.

Spouses can qualify if they were married to the veteran for at least 1 year and the veteran died from a service-connected illness or injury or they were eligible to receive VA compensation for a disability that was rated as totally disabled. Also, if the deceased veteran were totally disabled, they must have had the rating for either 10 years before their death, or for at least 5 years after the active duty (in which they were rated during their time in service).

The spouse may also not be remarried unless they are at least 57 years of age.

The requirement for children differ only in that they must not be married, aren't included on the surviving spouse's compensation, and are under 18 (or 23 if attending school).

A breakdown of what you can expect from DIC benefits may be found by clicking HERE.

For more information regarding DIC, including how to apply for compensation, you can click HERE.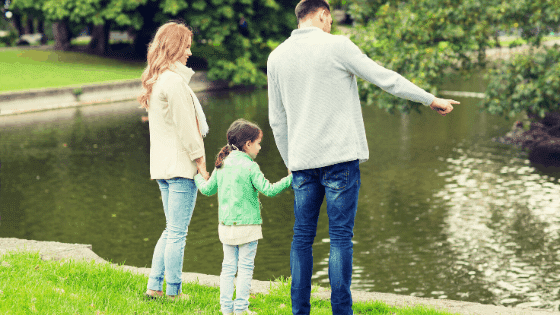 Frequently Asked Questions Regarding Benefits for Dependents of Veterans
Can a divorced spouse get a VA loan?

No. VA loans are reserved only for military members and for surviving spouses who met the eligibility criteria listed in the above segment.

Can child support be taken from VA disability?

Yes. It is possible to have disability benefits garnished for child support in certain cases.

Can a person on disability get married?

Yes. It is entirely acceptable to get married after having been rated for disability. In fact, you will want to add your new dependent (including new children) to your claim immediately for adjustments to your benefits.

For more information on how to do this, you may click HERE.
Conclusion
There are a number of available benefits for the spouses and children of military veterans through the VA. The full list of those benefits and their specific qualifications is extensive.

Thankfully, we have a team of VA Insider experts who would love to help you navigate how to get the most benefits possible for yourself and your family.

If you'd like to take advantage of our coaching services, click HERE!

We're Veterans helping Veterans Worldwide™, and since 2016 we've helped 10,000+ Veterans just like you INCREASE their VA disability rating!
---
About the Author
About VA Claims Insider
VA Claims Insider is an education-based coaching/consulting company. We're here for disabled veterans exploring eligibility for increased VA disability benefits and who wish to learn more about that process. We also connect veterans with independent medical professionals in our referral network for medical examinations, disability evaluations, and credible independent medical opinions and nexus statements (medical nexus letters) for a wide range of disability conditions.