Hey Insiders, we know so many of you are frustrated with the VA backlog issue so we're here to help you understand what's going on, to the best of our ability.
The VA claims backlog issue has been making headlines for years now. Thousands of veterans are waiting for months or years to process their claims. You are not alone in being frustrated with the system.
In this article, we'll tackle some of the most common questions. We're here to explain what's happening and when you can expect your claim to be approved!
---
2022 VA Claims Backlog Update
The Veterans Benefits Administration handles VA benefits and services to veterans and their families.
One of the most important services they provide is compensation for service-connected disabilities. Unfortunately, the claims processors are complicated and time-consuming. It results in a significant backlog of claims.
According to the latest VA Claims Backlog Update, as of March 2022, 215,196 initial and supplemental service-connected disability claims, Agent Orange-related claims, and pension claims for Veterans have been pending for more than four months. Some good news here: this number decreased from the previous year.
While this is encouraging news, it will still take time before case volumes return to pre-pandemic levels. In the meantime, the VA is continuing to work on improving its benefits claims process so that veterans can receive the care and support they need promptly.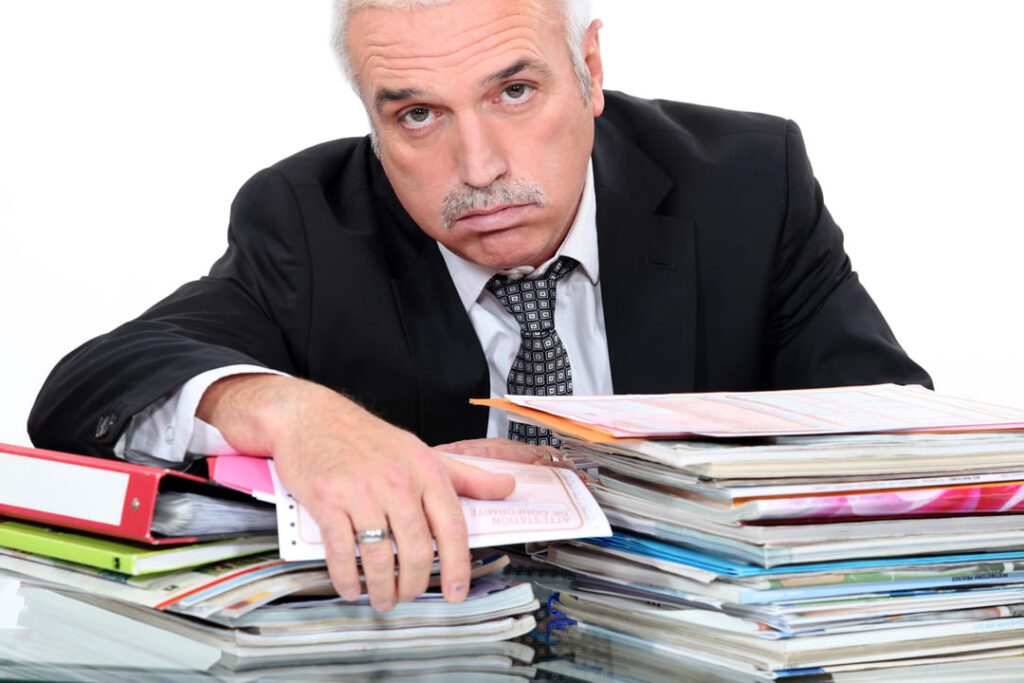 How Long Are Veterans Affairs Claims Taking in 2022?
Here's what we know right now…On average, the number of days to complete disability-related claims in April 2022 was 152.1 days.
The time it takes to review a VA disability claim depends on the type of claim you filed. Other factors include:
how many injuries or disabilities do you claim;
how complex they are;
and how long it takes them to collect the evidence needed to decide your claim.
For many veterans, the wait for disability compensation can be long and difficult. In addition to the physical and emotional challenges they may be facing, the financial strain of waiting for benefits can be overwhelming.
Fortunately, veterans can receive backdated payments to the date of initial filing, which can help ease the financial burden. While this does not speed up the overall process, it does provide some immediate relief.
---
What Are the Main Reasons the VA Is Behind on Claims?
The number of new claims filed contributes to the backlog. It adds to the number of previous claims already pending through the VA.
One contributing factor to the increase in claims is that many veterans are returning home. Another factor contributing to the length of a claim is the appeals process.
The COVID-19 pandemic has also caused unprecedented claims processing delays, resulting in a current claims backlog. After the National Archives and Records Administration (NARA) imposed work restrictions, outstanding requests for scanning veteran records grew dramatically.
The VA is starting to process claims linked to two significant benefits adjustments for Veterans passed by legislation. We expect these new procedures will impact the department's ability to meet veterans' service-connected disability benefits requirements within 125 days.
In 2013, when the total climbed to more than 610,000 claims, a flood of new claims associated with new presumptive conditions caused by Agent Orange exposure in Vietnam overwhelmed the system.
Department officials have since computerized their records and claims system and added staff to reduce those numbers. Before the pandemic, the backlog figure was floating around 70,000.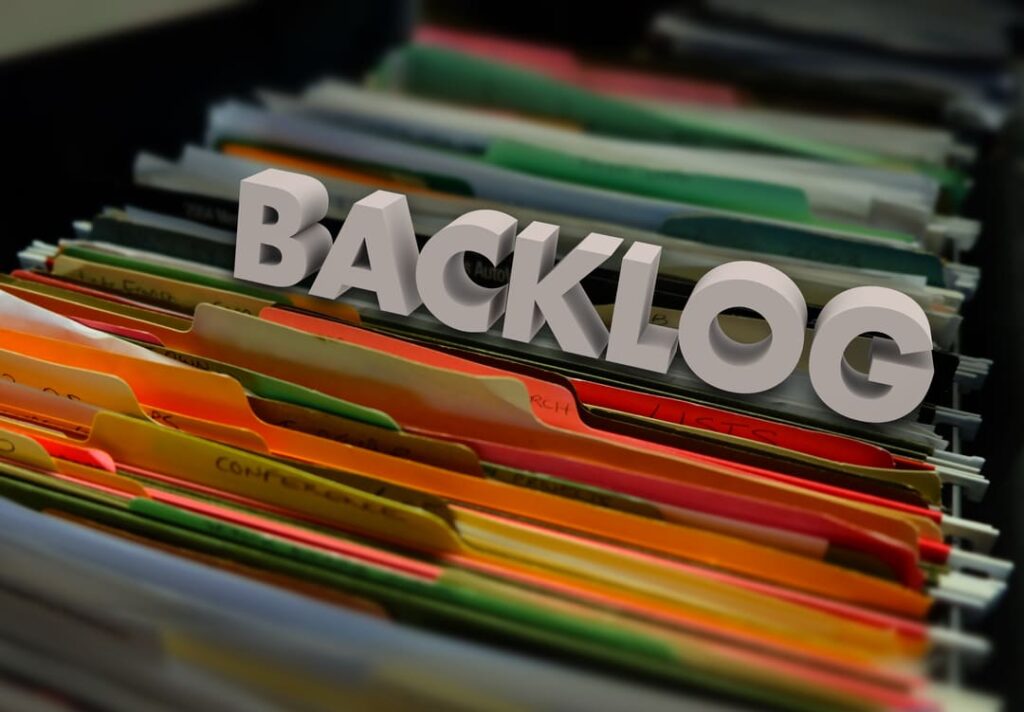 Which Claims Are Taking the Longest?
When it comes to the VA claims process, several factors can impact how long it takes to approve a claim.
One of the most important is whether or not it involves supplemental claims. These claims require a more extensive review and generally take 125 days to complete.
Higher-level review decisions tend to be completed in the same time frame, generally within 125 days. For informal conference requests, it may take longer to complete Higher-Level Reviews. Consider submitting a written application instead if there are any errors you would like to point out. This helps the VA make a decision as fast as possible. And if your VA claim needs to be appealed, that process can take anywhere from three to five years, depending on various factors.
Other factors that can impact the length of the claims processing time include disability compensation claims and pension claims, and death benefits claims.
Overall, the VA is working hard to reduce processing times and clear its massive backlog of unapproved claims.
Until these backlogged claims are resolved, veterans will continue to face longer wait times when seeking approval for their benefits through the VA system.
---
Veteran Affairs' Pilot Project for Processing VA Claims
The Department of Veterans Affairs has created a new pilot project designed to help it process VA claims more quickly and efficiently.
The project, run by the VA's newly established Office of Automated Benefit Delivery, uses a computer algorithm to automate the claims process. This trial has the potential to reduce wait times for individual claims drastically, and it is currently processing claims on an individual basis.
Under the new Pilot program, the algorithm analyzes data from the Veterans Health Administration regarding veterans, including their military service, claims history, and medical treatment. If there's enough medical evidence in the system, the automated procedure will generate a suggested rating decision.
The VA is hopeful that this project will help it increase its processing speed further and ultimately provide better service to the veterans who rely on it.
---
The Difference Between the Legacy Claims Process and AMA Appeals Process?
The "legacy" system and the current AMA appeals process are two different options available to veterans who want to appeal a decision made about their benefits claim.
Legacy Claims Process
In the old legacy system, the appeals process involved a complex and often lengthy process that began with filing a notice of disagreement. It would typically lead to a review by a decision review officer, who would issue their decision or a detailed statement outlining the reasons for their decision. If the decision was unfavorable again, the veteran could file another notice of disagreement or seek appeals elsewhere.
Ultimately, this process would lead to an appeal being heard by the Board of Veterans Appeals, which considered all relevant evidence in making its rulings. At the Board of Veterans Appeals, the veteran was entitled to a hearing, and the opportunity to introduce whatever new evidence they believed was relevant. While this approach had its merits, it was often time-consuming and less ideal for many veterans seeking justice. As such, it was seen as in need of reform and improvement.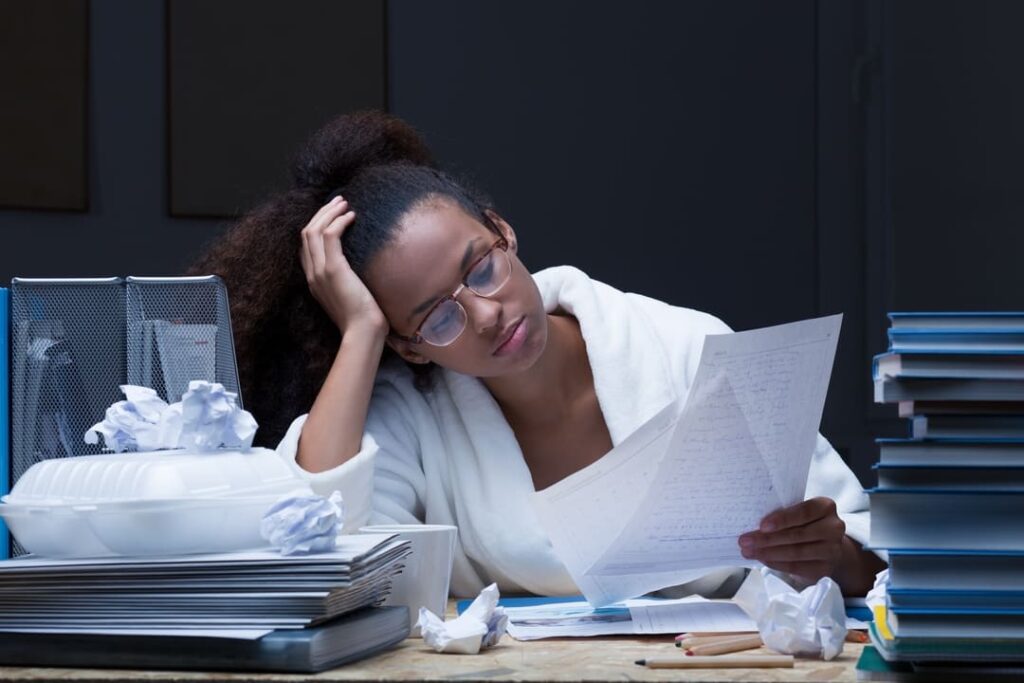 AMA Appeals Process
The appeals process can be slightly different from what veterans are typically used to in the AMA system.
First, after an initial determination is made about a claim, there is an opportunity for veterans to submit a notice of disagreement if they are unhappy with the result. However, there is now an option for higher-level review rather than going through an old decision review process as in previous systems. It simply means that another VA staff member will take a second look at the case, often with more experience and expertise than the original reviewer. This process ensures that claims are given accurate and fair assessments and that veterans get the benefits they deserve. Whether through initial determination or the appeals process, AMA strives to deliver quality service and support to all those who have served our country.
Under the higher-level review option, there is no opportunity for new evidence to be introduced or considered in the review. It often results in a very similar decision to the initial one. However, this may not represent the end of their case for some veterans. Whether following a higher-level review or directly from an initial decision—a veteran can file a notice of disagreement with the VA indicating that they wish to have their case reviewed by the Board of Veterans Appeals (BVA).
The second option is to submit a supplemental claim. In this option, you can submit or identify new and relevant evidence to support your claim. The VA will assist in developing the evidence.
Lastly, the third option for review is to submit an appeal to the Board of Veterans' Appeals. There are three options available while submitting this appeal:
Direct Review- You choose not to submit additional evidence or have a hearing.
Evidence Submission- You choose to submit additional evidence and choose not to have a hearing.
Hearing- You choose to submit additional evidence as well as have a hearing with a Veterans Law Judge.
One key difference between the "legacy" system and the current AMA system at the BVA is that, under the new AMA system, a veteran must specify whether they want a review at the board based solely on existing documentation and evidence available to the VA, or if they would like further evaluation and consideration of additional documents and information submitted by themselves. It allows veterans greater control over their cases and more transparency regarding what kinds of evidence will be considered when evaluating their claims. Ultimately, this gives veterans greater chances of obtaining favorable outcomes on their appeals.
Overall, the current AMA appeals process is more streamlined and efficient than the legacy system, making it easier for veterans to get their desired results.
---
What Can Veterans Do?
When it comes to veterans' claims and benefits, veterans can do many different things to help ensure that their claim is processed quickly and efficiently.
First, one of the easiest ways to check the status of your claim is to go online.
In addition, if you receive a letter from the VA requesting further information or evidence, you must respond promptly to avoid any delays in processing your claim.
Furthermore, if the VA schedules any exams or tests for you, you must show up on time and do your best to complete them fully and accurately.
Finally, one of the most effective ways to obtain specific records related to your claim is to contact the National Personnel Records Center directly. By following these tips and working with the VA in an organized and efficient manner, veterans can maximize their claims' chances of being approved as quickly as possible.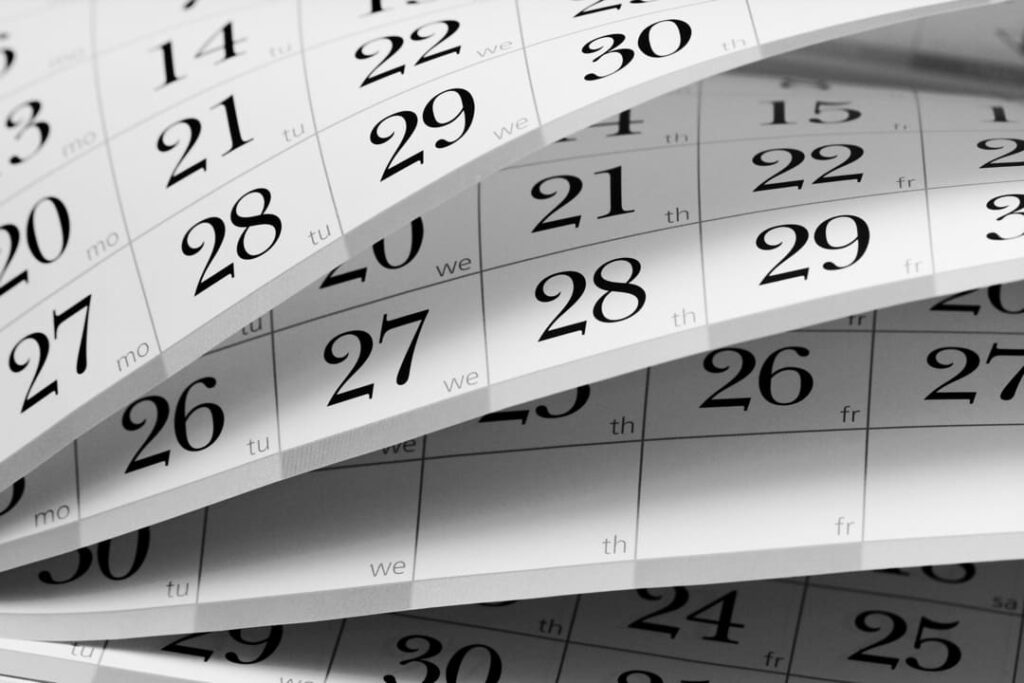 ---
Bill Introduced to Address the Veteran's Claims Backlog at National Personnel Records Center
According to a recent report, there is currently a backlog of over 600,000 requests for records at the National Personnel Records Center (NPRC). It translates to a wait time of over several months for veterans seeking their records.
The NPRC is the repository of millions of military and civilian personnel records. The center is located in St. Louis, Missouri, and is part of the National Archives and Records Administration (NARA).
In March, Rep. Carolyn Maloney introduced the Access for Veterans to Records Act in response to this issue. If enacted, this bill would allocate $60 million to addressing the backlog at NPRC.
This funding would modernize the center's information technology and shore up its workforce. As a result, veterans would no longer have to wait months for their records. This bill would provide much-needed relief to those who have served our country.
The NPRC holds both active and inactive records for all branches of the military and certain civilian agencies. The records date back to the early 19th century and include paper and electronic files. In addition to personnel records, the NPRC also maintains medical records, benefits files, and unit histories. The center's staff is available to assist researchers with accessing these records. The NPRC is an essential resource for anyone seeking information or medical evidence on past or present armed forces members.
If enacted, the new bill would require the NARA to take immediate action to reduce the massive backlog of veterans' records requests.
Under the proposed legislation, NARA would be required to submit a plan to eliminate the backlog within 60 days of enactment, outlining specific steps and target timeframes to reduce wait times. Additionally, the bill would authorize $60 million in funding to help improve infrastructure and customer service for requestors and enhance cybersecurity measures to protect sensitive data better.
---
The Good News on The VA Backlog of Claims
If you are a veteran who has filed a claim with the VA, you may be too familiar with the infamous backlog.
Due to factors, including an increase in claims and a staff shortage, the VA has struggled to keep up with the demand. As a result, veterans have been forced to wait an excessive amount of time for their benefits.
The good news is that the VA has recently introduced a new program designed to speed up the claims process. By taking a few simple steps, such as submitting all requested information and returning letters promptly, you can help reduce the amount of time your claim takes.
In addition, the VA is currently hiring additional staff and increasing its capacity, so the situation is slowly improving. While the backlog may cause some delays in the short term, it is essential to remember that help is on the way.
---
NEED MORE ASSISTANCE?
Most veterans are underrated for their disabilities and therefore not getting the compensation they're due. At VA Claims Insider, we help you understand and take control of the claims process, so you can get the rating and compensation you're owed by law.
Our process takes the guesswork out of filing a VA disability claim and supports you every step of the way in building a fully-developed claim (FDC)—so you can increase your rating fast!
If you've filed your VA disability claim and have been denied or have received a low rating—or you're unsure how to get started—reach out to us! Take advantage of a FREE VA Claim Discovery Call. Learn what you've been missing—so you can FINALLY get the disability rating and compensation you deserve!
We've supported more than 15,000 veterans to win their claims and increase their ratings. NOW IT'S YOUR TURN.
---
About the Author
Brian Reese
Brian Reese is one of the top VA disability benefits experts in the world and bestselling author of You Deserve It: The Definitive Guide to Getting the Veteran Benefits You've Earned (Second Edition).
Brian's frustration with the VA claim process led him to create VA Claims Insider, which provides disabled veterans with tips, strategies, and lessons learned to win their VA disability compensation claim, faster, even if they've already filed, been denied, gave up, or don't know where to start.
As the founder of VA Claims Insider and CEO of Military Disability Made Easy, he has helped serve more than 10 million military members and veterans since 2013 through free online educational resources.
He is a former active duty Air Force officer with extensive experience leading hundreds of individuals and multi-functional teams in challenging international environments, including a combat tour to Afghanistan in 2011 supporting Operation ENDURING FREEDOM.
Brian is a Distinguished Graduate of Management from the United States Air Force Academy, Colorado Springs, CO, and he holds an MBA from Oklahoma State University's Spears School of Business, Stillwater, OK, where he was a National Honor Scholar (Top 1% of Graduate School class).