The VA has a special rating schedule for veterans with disabilities caused by prostate cancer. This rating schedule allows you to get a temporary 100 percent VA rating when your prostate cancer is active–and up to a 60 percent VA rating for prostate cancer for some of the residual effects.
A cancer diagnosis can be frightening. The good news is that treatment for prostate cancer is very effective if started early.
It's important to know you aren't alone if you're dealing with prostate cancer or its after-effects. There are nearly 490,000 prostate cancer patients in the VA healthcare system. Every year, another 15,000 veterans are diagnosed with prostate cancer. Veterans are twice as likely to develop prostate cancer as civilians.
While most veterans recover from prostate cancer, this disease can take a severe toll on you physically and mentally. Even after recovery, many veterans have lifelong disabilities they must manage. On top of that, this disease can cause anxiety and depression.
Even though remission is technically cancer-free, many veterans still receive a VA rating for side effects related to cancer. Understanding how the system works is vital to getting the highest rating possible.
If you've been diagnosed with prostate cancer and are seeking VA disability compensation, this article will explain how to earn the highest possible rating, no matter where you are in your treatment.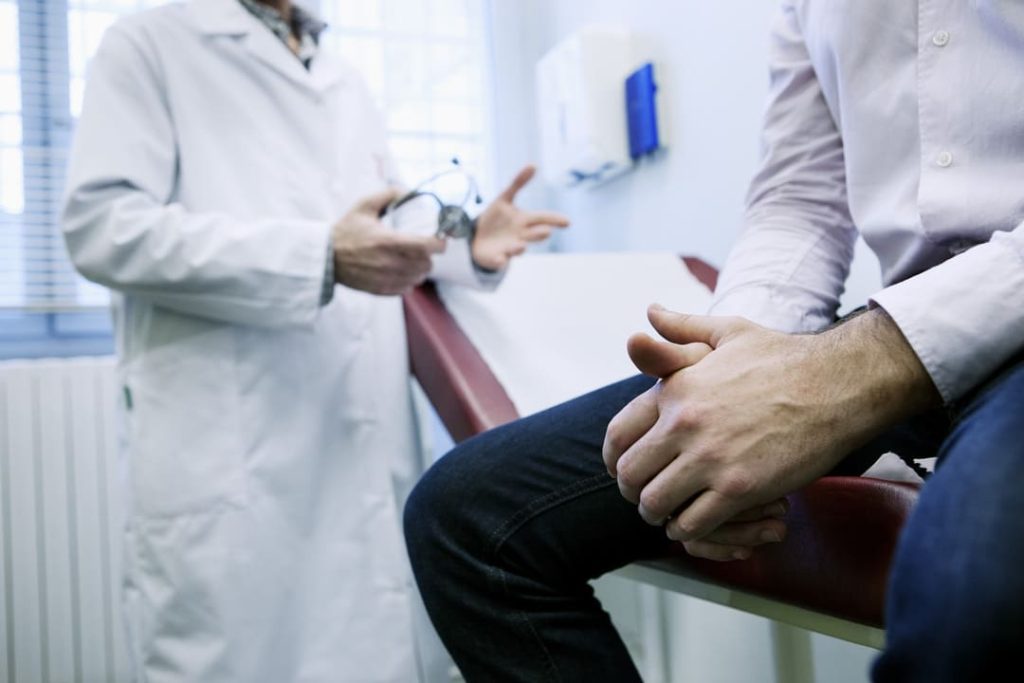 What is prostate cancer?
Prostate cancer is a type of cancer that affects the prostate gland, which is a small walnut-shaped organ that sits beneath the bladder and in front of the rectum. Prostate cancer usually grows slowly and is initially confined to the prostate gland, where it may not cause serious harm.
Veterans are more likely to be exposed to toxic chemicals throughout their service. Agent Orange exposure and burn pit exposure are two examples of toxic exposures linked to an increased risk of prostate cancer.
Symptoms of prostate cancer don't usually appear in the early stages of the disease. When they do, they may be similar to those caused by benign prostatic hyperplasia (BPH), a noncancerous prostate gland enlargement.
Symptoms of Prostate Cancer
Symptoms of prostate cancer may include:
Difficulty urinating

Decreased force in the stream of urine

Blood in semen

Painful ejaculation

Frequent need to urinate, especially at night

Weak or interrupted flow of urine
If the cancer is more advanced, it may cause:
Bone pain or tenderness

Trouble urinating

Erectile dysfunction

Weight loss
Other conditions may cause these symptoms, so visiting a doctor as soon as possible is important. In some instances, little to no treatment is needed. However, some types of prostate cancer can be aggressive and spread to other body parts.
Even once you've recovered, you may still deal with the long-term effects of prostate cancer. These are called residual conditions, and they can have a significant impact on your quality of life. These include:
Erectile dysfunction

Incontinence

Pain

Anxiety

Depression
These residual conditions can be rated by the VA and may be eligible for up to a 60 percent VA rating for prostate cancer in some cases.
Diagnosis
Prostate screening is usually recommended for men in their 40s and 50s, depending on family history. Screening involves a digital rectal exam to check for an enlarged prostate or a blood test. If either of these tests is abnormal, you may need further testing.
A biopsy is the only way to diagnose prostate cancer definitively. During a biopsy, your doctor will remove small pieces of tissue from your prostate and send them to a lab for examination for cancer cells.
Treatment Options for Prostate Cancer
The treatment option that is right for you will depend on the stage of your cancer, your age and health, and your preferences.
Several treatment options for prostate cancer are available, including surgery, radiation therapy, hormone therapy, and others. The type of treatment that is right for a particular veteran will vary, and veterans should consult their doctor to determine the best treatment plan.
Surgery to remove the prostate gland is called a prostatectomy. This may be an option for veterans with early-stage prostate cancer and is the most common treatment for veterans with cancer that hasn't spread to other areas of the body.
Radiation therapy is a treatment that uses high-energy beams to kill cancer cells.
Hormone therapy is a treatment that lowers the levels of testosterone in the body. This may make it more difficult for cancer to grow or shrink in an enlarged prostate.
Cryotherapy is a treatment that uses extreme cold to destroy cancer cells. It may be an option for veterans with early-stage prostate cancer or for those who can't have surgery.
In some cases, cancer may be aggressive and require immediate treatment. However, even after prostate cancer has been treated and goes into remission, there may be residual effects that can impact the veteran's quality of life.
How to Prove That Your Military Service Caused Prostate Cancer
The first step in winning your claim is to prove that your prostate cancer is linked to your time in service. The VA requires three elements to service-connect a veteran for prostate cancer:
A current diagnosis of prostate cancer

Proof of an in-service event or injury that led to your prostate cancer

A link (nexus) that

connects your service to your prostate cancer
The first element is pretty straightforward. However, the second and third elements can be more challenging to prove. To do so, you'll need to provide evidence that your military service caused your prostate cancer.
The good news is that if you're a Vietnam, Gulf War, or Post 9/11 veteran, the VA has paved the way for your prostate cancer to be linked automatically to your service.
Presumptive Service Connection for Agent Orange Exposure
Due to the terrible exposure to Agent Orange during the Vietnam War, the VA has a presumptive service connection for prostate cancer. This means that if you served in Vietnam during the war and have been diagnosed with prostate cancer, the VA will automatically assume that your cancer was caused by your exposure to Agent Orange. This includes Blue Water Navy veterans who served in Vietnam but never went on land.
Read our article on Agent Orange presumptive service connection for more information on the dates of service and countries that make you eligible.
PACT Act Gives Gulf War and Post 9/11 Veterans Presumptive Service Connection for Prostate Cancer
The PACT Act is a huge win for thousands of veterans. Now, veterans who served in the Gulf War and Post 9/11 are eligible for burn pit presumptive service connection for their prostate cancer.
Under the PACT Act of 2022, prostate cancer is considered presumptive under one of the 11 new categories of conditions added to the "Airborne Hazards and Burn Pit Exposures."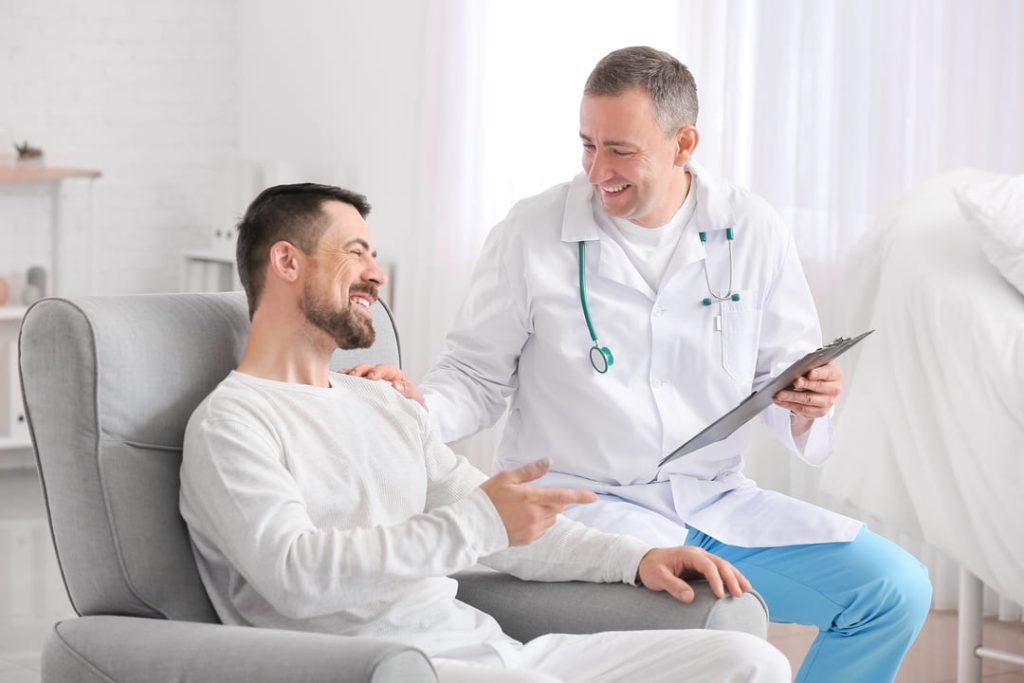 How to Prove Service Connection if You Don't Qualify for Presumptive Service Connection
If you served in an area that doesn't qualify for presumptive service connection, you might still have an increased risk of developing prostate cancer. Here are some ways you can strengthen your claim:
Show that your cancer began while serving
If you have any screening or testing that shows that your cancer began while you were still serving, this will help prove your case.
Get a statement from your doctor
If your doctor is willing to provide a statement linking your cancer to your military service, this will also help strengthen your claim.
Find out what chemicals you were exposed to during your service
Specificity will also help improve your chances of the VA granting direct service connection. If you're claiming exposure to toxic substances, naming the chemicals and dates that you were exposed to these toxins will help the VA decide in favor of service connection. Include this in your evidence to the VA. Examples could include:
PFAS firefighting foam and chemicals contained within

Depleted uranium

Ionizing radiation exposure
If you only include that you were exposed to toxins, the VA may deny your claim. Several appeals in the past have directed the VA to help veterans find out which specific toxins they may have been exposed to.
When this happens, the VA turns to the Joint Services Records Research Center for research. Unfortunately, this process can take months to years. It's better to make every attempt to find this information before submitting an initial claim.
Include a nexus letter
Last but certainly not least, a nexus letter is critical in proving a service connection if there is no presumptive service connection. A nexus letter is an independent medical opinion that links your prostate cancer to your military service. The letter should be thorough, factual, and include a convincing, evidence-based rationale.
The strongest nexus letters include a statement with the words "at least as likely as not," linking your prostate cancer to your time in service.
To file a claim for prostate cancer, use VA Form 21-526EZ. There are a few ways to file your claim:
How the VA Rates Prostate Cancer
After you file with a diagnosis and prove that you served in one of the eligible areas, you'll be assigned a temporary VA rating of 100%. This rating will last until six months after your cancer is gone and treatment is ended.
A VA prostate cancer rating is assigned using Diagnostic Code 7528. The VA must rate you at 100% if you can prove service connection to your prostate cancer. This could be with either presumptive service connection or direct service connection.
If you're currently undergoing treatment for your prostate cancer, the VA must keep your rating at 100% and has no discretion to change your rating.
However, when veterans successfully undergo treatment and no longer have active prostate cancer, the most common residual rating is 10%.
When veterans learn they have prostate cancer, their physician may recommend one or more treatment options. This could include radiation, surgery, or hormone therapy, as discussed above; however, watchful waiting is another option.
Watchful Waiting and Your VA Rating
Some veterans may choose "watchful waiting" instead. Veterans with no symptoms or issues may only select this option to treat prostate cancer if symptoms arise.
If you choose watchful waiting and the VA re-examines you, the VA must maintain your 100% rating as long as your cancer is considered active. Sometimes, the VA will reduce a rating if you aren't seeking treatment for an active diagnosis, which is not allowed and violates VA policy. In this case, file an appeal to make sure your benefits are restored to the proper rating.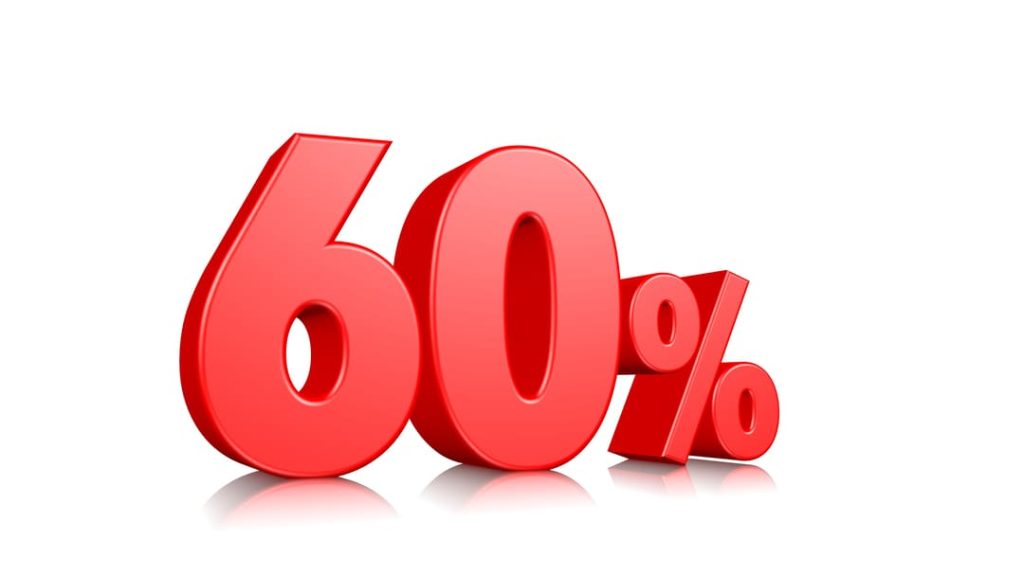 VA Rating for Prostate Cancer Residuals
Once you've been off treatment for six months and your prostate cancer is in remission (you no longer have an active cancer diagnosis), the VA will assign a "residual" rating. A residual rating is given to any condition that persists after treatment has ended.
Several common residual conditions occur after veterans have recovered from prostate cancer. For example, suppose you had surgery to remove your prostate gland and are now incontinent. In that case, you'll receive up to a 60 percent VA rating for prostate cancer. This is the highest residual rating for incontinence.
Urinary incontinence is also called "voiding dysfunction" by the VA and is rated from 20% to 60% based on these criteria:
20%

– You wear absorbent materials and only change them once daily.

40%

– You change absorbent materials two to four times daily.

60%

– You wear an appliance or change absorbent materials more than four times daily.
Incontinence is one of the highest permanent ratings you can receive after your cancer is no longer active, at a 60 percent VA rating for prostate cancer.
Urinary frequency is rated from 10% to 40% based on these criteria:
10%

– You go every two to three hours or wake up twice each night to urinate

20%

– You go every one to two hours or wake up three to four times each night to urinate

40%

– You go less than every hour or wake up five or more times each night to urinate
Erectile dysfunction is typically rated at 0% unless there is a deformity. However, you're eligible for Special Monthly Compensation (SMC) level k for the loss of use of your prostate. In 2022, SMC(k) currently adds $118.33 to your monthly disability compensation.
Atrophied testes are another possibility, depending on the treatment, rated from 0% to 20%. To be rated at 20%, both testes must be impacted.
Let's break down each type of prostate cancer treatment and the most common residuals the VA considers for veterans.
Watchful Waiting
You'll keep your 100% rating as long as your cancer is considered active.
Surgery to Remove the Prostate Gland
The VA will award you SMC(k) if you have prostatectomy surgery. The VA will also consider any residual conditions you may have, which for many veterans are incontinence and ED.
Cryotherapy
Cryotherapy can lead to impotence and incontinence. You could be rated up to 60% for incontinence and receive SMC(k) if you lose prostate function.
Radiation
The type of radiation you receive will impact your rating. You could receive high-dose or low-dose radiation. Most forms of radiation can lead to impotence or incontinence as side effects.
After high dose radiation, the VA will likely assign a six-month 100% rating, consider you for impotence, and assign SMC(k) if you lose prostate function.
After low-dose radiation, the VA will likely assign a one-year 100% rating and ask for a follow-up exam six months after the one-year treatment period.
Hormone Therapy
If your testes are removed, you'll be rated under Diagnostic Code 7524, rated from 0% to 30%, and also awarded SMC(k) for impotence:
0%

– One testicle removed

30%

– Both testicles removed
You could also suffer from kidney (renal) dysfunction, rated from 0% to 100%.
Chemotherapy
Chemotherapy is not considered adequate in most cases to treat prostate cancer. You'll be evaluated at 100% while your cancer is ongoing. Your rating will also be based on how your metastatic cancer affects other body systems.
Compensation and Pension (C&P) Exam for Prostate Cancer
At your VA C&P exam for prostate cancer, your examiner will confirm that you have prostate cancer. The VA will schedule follow-up C&P exams to determine any residual side effects and how they should be rated. Your examiner will consider your residuals and assign a rating according to your symptoms. Going into this exam with a clear understanding of where your symptoms fall in the rating criteria will help you decide if you're happy with the rating or if an appeal is necessary.
If you're a veteran with prostate cancer, you don't have to go through the VA claims process alone. Our team of expert coaches can help you navigate the VA claims process and get the benefits you deserve.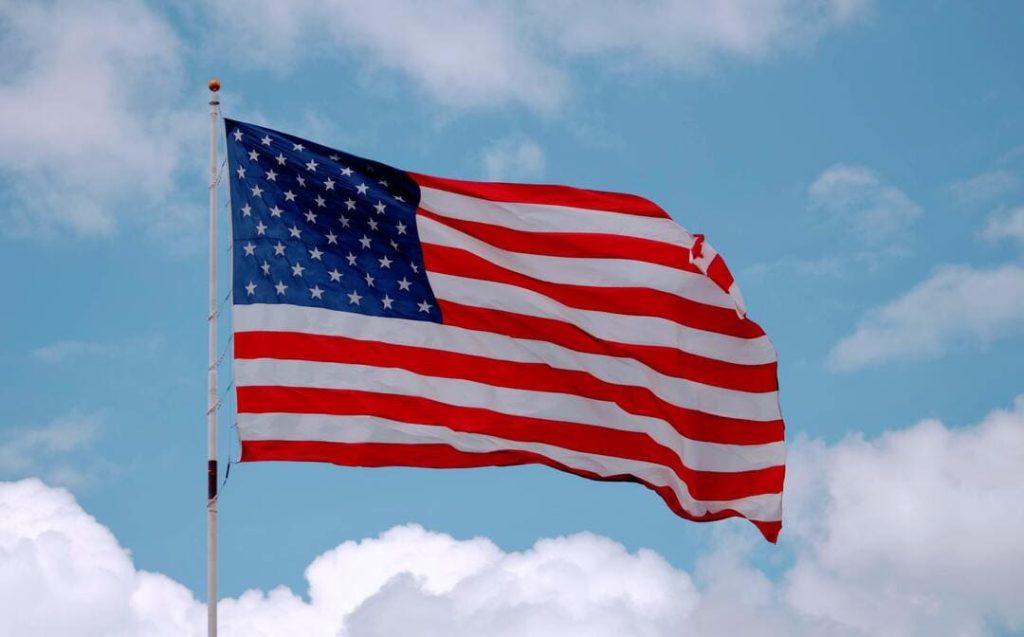 NEED MORE ASSISTANCE?
Most veterans are underrated for their disabilities and therefore not getting the compensation they're due. At VA Claims Insider, we help you understand and take control of the claims process, so you can get the rating and compensation you're owed by law.
Our process takes the guesswork out of filing a VA disability claim and supports you every step of the way in building a fully-developed claim (FDC)—so you can increase your rating fast! If you've filed your VA disability claim and have been denied or have received a low rating—or you're unsure how to get started—reach out to us! Take advantage of a FREE VA Claim Discovery Call. Learn what you've been missing—so you can FINALLY get the disability rating and compensation you deserve!
About the Author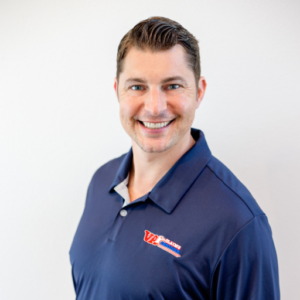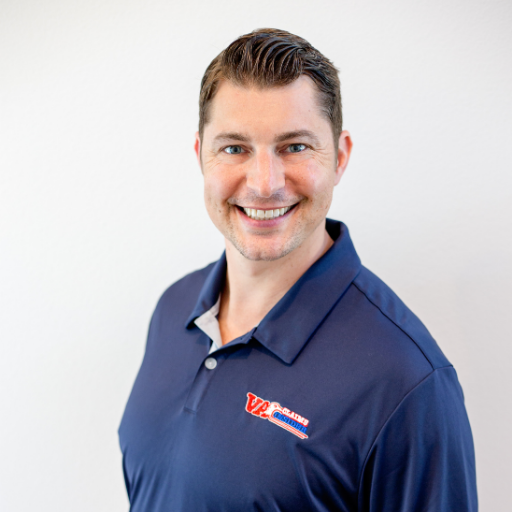 Brian Reese
Founder & CEO
Brian Reese is a VA benefits expert, author of the #1 Amazon Bestseller You Deserve It: The Definitive Guide to Getting the Veteran Benefits You've Earned, and founder of VA Claims Insider – "The Most Trusted Name in Education-Based Resources for Veterans."
His frustration with the 8-step VA disability claims process led him to create "VA Claims Insider," which provides U.S. military veterans with tips, strategies, and lessons learned for successfully submitting or re-submitting a winning VA disability compensation claim.
Brian is also the CEO of Military Disability Made Easy, which is the world's largest free searchable database for all things related to DoD disability and VA disability claims and has served more than 4,600,000 military members and veterans since its founding in 2013.
His eBook, the "9 Secrets Strategies for Winning Your VA Disability Claim" has been downloaded more than 300,000 times in the past three years and is the #1 rated free VA disability claims guide for veterans.
He is a former active duty Air Force officer with extensive experience leading hundreds of individuals and multi-functional teams in challenging international environments, including a combat tour to Afghanistan in 2011 supporting Operation ENDURING FREEDOM.
Brian is a Distinguished Graduate of Management from the United States Air Force Academy, Colorado Springs, CO and he holds an MBA from Oklahoma State University's Spears School of Business, Stillwater, OK, where he was a National Honor Scholar (Top 1% of Graduate School class).