Many times Veterans positively tested for asbestos exposure are unable to service-connect the relevancy because this is an unusual claim. However, you can still get a VA Disability Claim with asbestos exposure! We will be covering who should be tested for asbestos exposure and treatment going forward for this disease.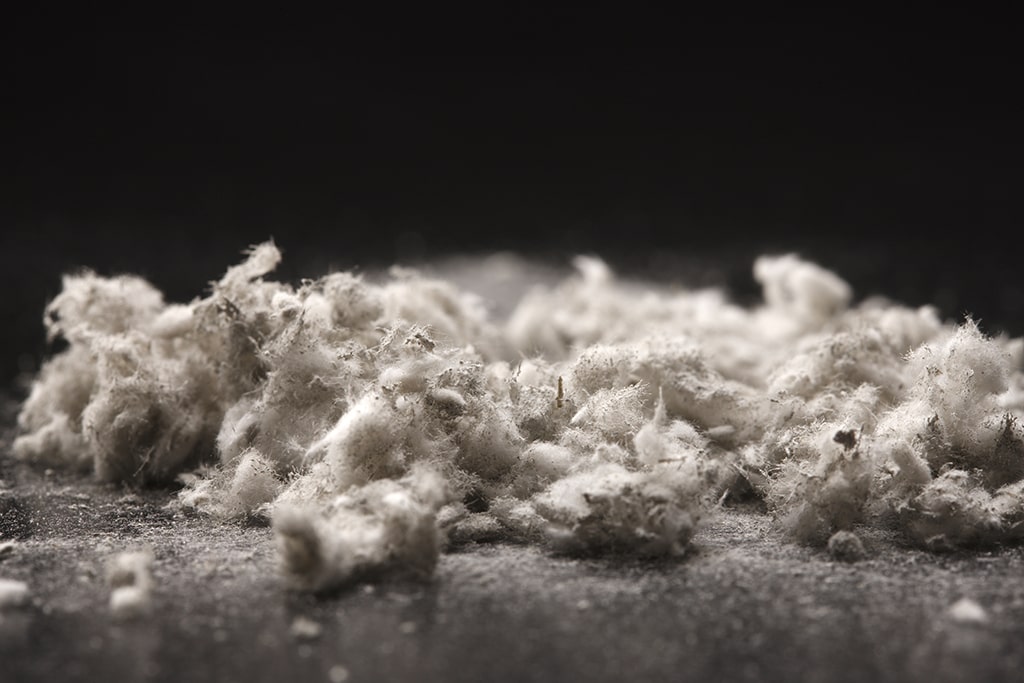 What is Asbestos?
Asbestos is a mineral that can be processed into a fluffy consistency which has been proven useful because it is resistant to heat, electricity, and corrosion. It's an effective insulator that has been used in cloth, cement, paper, and plastic to make them stronger.
However, despite appearing to be a miraculously helpful substance, it has been found to be extremely toxic. Exposure to asbestos is now understood to be the source of many terrible ailments, especially cancer.
Veterans and Asbestos Exposure
If you served in the military, your odds of being exposed to asbestos are much higher than the general population. From the 1930s to the early 1980s, every branch of the military regularly used asbestos for its fire-retardant and insulating properties. This was before the health risks were understood.

And while all branches of the military used asbestos, the highest amount of exposure was for those serving in the Navy.
In the modern era, veterans can be exposed to asbestos if they have spent time in Iraq and Afghanistan, where the use of asbestos remained prominent much longer than in the U.S.
Asbestos exposure often results in the development of mesothelioma, but the symptoms of mesothelioma don't usually appear until 20-50 years after the asbestos exposure. This means that all veterans who may have been exposed should be tested well before symptoms appear.

Understanding Mesothelioma
Mesothelioma is by far the most prominent disease associated with asbestos. It is rare cancer that can develop in the linings of the lungs, heart, or abdomen. It is aggressive cancer that is known to have only one definitive cause: exposure to asbestos.

Exposure to asbestos represents 90% of all mesothelioma cases. While other risk factors have been identified to increase the risk of mesothelioma (smoking, for one), no other factor is definitive.
Veterans represent 30% of the cases of mesothelioma in the country, despite making up only 8% of the total population.
Once diagnosed with mesothelioma, the average life expectancy of the patient is between 12 and 21 months.

The VA automatically grants eligible veterans with mesothelioma a 100% disability rating along with other benefits and assistance, including service-connected death benefits for surviving family members.
Other Reasons to be Tested for Asbestos Exposure
Other diseases which can be related to asbestos-exposure are:
Pulmonary fibrosis
Esophageal cancer
Lung cancer
Throat cancer
Kidney cancer
Colorectal cancer
Atelectasis
Asbestosis
Bladder cancer
Pleural plaques
And more…
Asbestos causes these ailments usually by being inhaled. The asbestos fibers eventually become embedded in the lining of the lungs, heart, or abdomen, causing harmful inflammation that leads to the formation of tumors.
Exposure to asbestos can cause DNA damage both directly and indirectly. Directly it can interfere with the mitosis process of cell division, leading to cellular damage and mutation. Indirectly asbestos can cause cells to release reactive oxygen and nitrogen that also, in turn, causes mutation.
Conclusion
Veterans can file claims for both malignant and benign diseases, as well as request financial compensation for more than one if they are suffering from multiple afflictions caused by asbestos exposure.
In cases where cancer is found to be present and caused by service-related asbestos exposure, an automatic 100% disability rating will be assigned.
Because of the deadly nature of asbestos-related diseases, it is highly recommended that all veterans get tested to catch any ill effects as soon as possible. The VA provides some of the best care for asbestos-related diseases in the world, and the sooner they can begin treatment the higher the quality of life expectancy becomes for the veteran.
Still need to get your WINNING VA Disability Claim? Check out this review of VA Claims Insider from a VSO, and then sign up here to get started with our team!
---
About the Author
About VA Claims Insider
VA Claims insider is an education-based coaching/consulting company. We're here for disabled veterans exploring eligibility for increased VA disability benefits and who wish to learn more about that process. We also connect veterans with independent medical professionals in our referral network for medical examinations, disability evaluations, and credible independent medical opinions and nexus statements (medical nexus letters) for a wide range of disability conditions.