In this Veteran Quick Guide, we'll answer the question, "What are VA presumptive conditions?"

We'll also look at how to file a presumptive VA claim and whether or not the VA can deny a presumptive claim.
Let's go!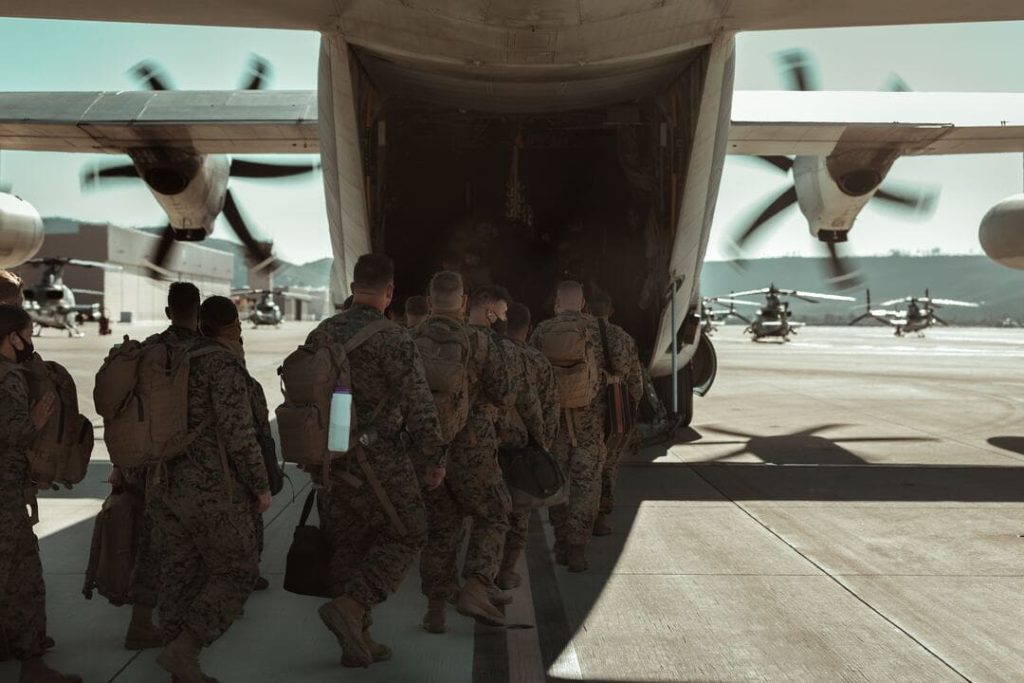 What are VA Presumptive Conditions?
According to the VA, "If you have a presumptive condition, you do not need to prove that your service caused the condition. You only need to meet the service requirements for the presumptive."
VA presumptive conditions are conditions the VA automatically assumes (or 'presumes') were caused by your military service.
You only need to prove that you were in an eligible location (during a specific time period) and that you developed a qualifying presumptive condition as a result.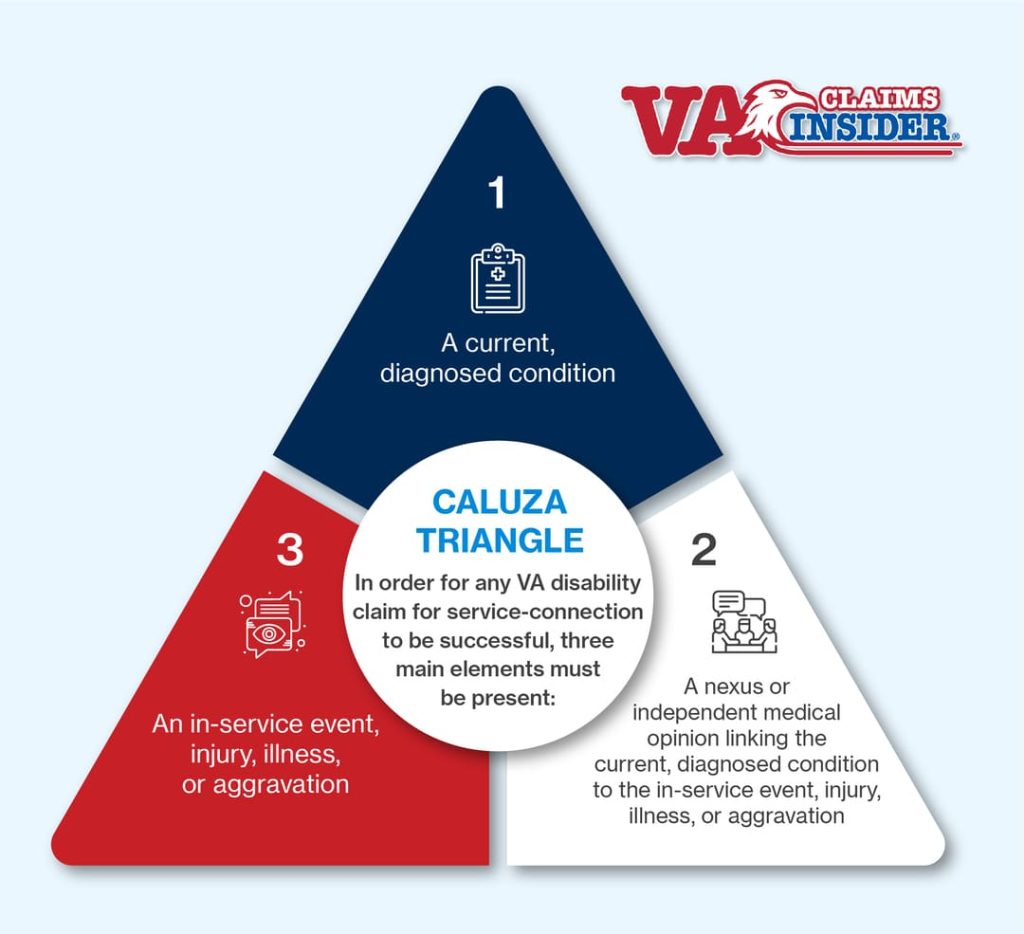 The Caluza Triangle
As a veteran, winning your VA claim typically requires you to satisfy the three elements of the Caluza triangle.
The 3 Parts of the Caluza Triangle:
1. Medical Diagnosis of a Disability Condition
2. Evidence of an In-Service Event, Injury, Disease, or Aggravation
3. Nexus (the link between #1 and #2) via Competent Medical Evidence
Presumptive conditions satisfy the second part of the Caluza triangle (#2).
During your C&P examination, the doctor will confirm your Medical Diagnosis (#1) and provide a Nexus statement (#3).

Note: The C&P examiner also has the ability to diagnose (#1) if you've been treated for your condition but haven't yet received a formal diagnosis.
What is a Presumptive Service Connection?
The VA believes some disabilities are likely to be caused by military service. This is due to the nature of certain aspects of service.
Presumptive service connection refers to conditions on the presumptive list that are automatically considered to be service connected—with no evidence of an in-service event, injury, disease, or aggravation needed.
For example, if you were exposed to Agent Orange during the Vietnam War, you may have developed a condition on the VA presumptives list.
Many conditions associated with burn pits have also been added to VA presumptive list following the passing of the VA PACT Act.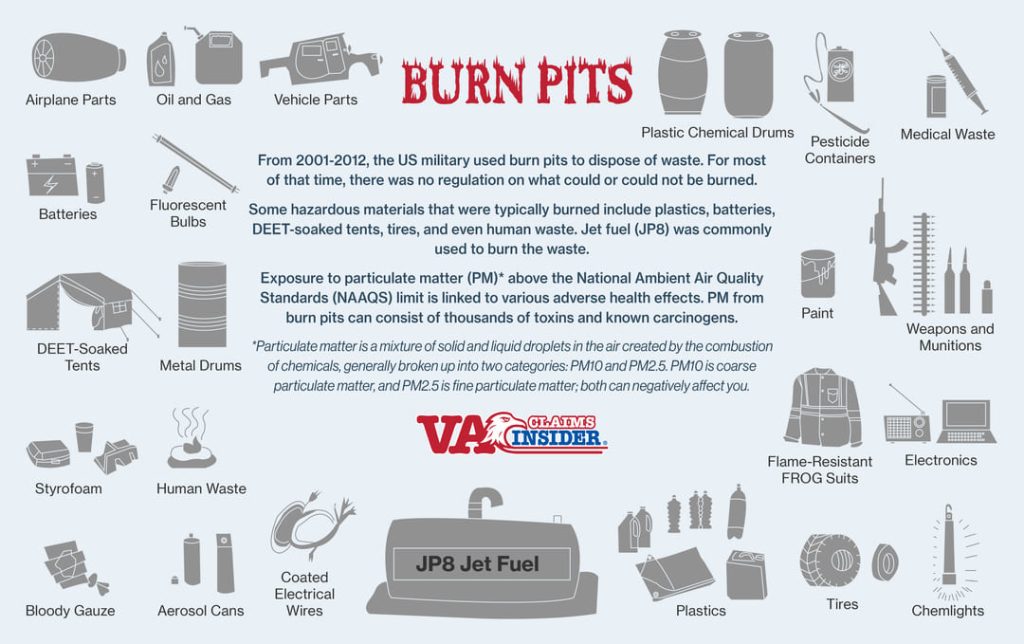 In addition, there are Gulf War Presumptive Conditions for Gulf War and post-9/11 veterans. The conditions vary depending on where you served but include the following conditions:
If you are diagnosed with a presumptive condition and meet the criteria, you may be awarded disability compensation.
Can the VA Deny a Presumptive Disability?
Yes. The VA can deny a presumptive disability if there is no clear diagnosis or if there's clear evidence indicating that the diagnosis was not caused by service.
You don't have to prove an in-service event if your condition is on the VA Presumptive List (See #2 on the Caluza triangle above).
Pro Tip: If the VA denied your initial claim, but your condition is now considered presumptive, they will review your case again. You will need to submit a Supplemental Claim.
How to File a Presumptive VA Claim
There are several methods to filing a claim for VA presumptive conditions, allowing you to choose the most convenient. These methods include:
Filing a new presumptive VA disability online
By mail (Department of Veterans Affairs, Evidence Intake Center, PO Box 4444, Janesville, WI 53547-4444)
In person at the closest VA Regional Office
With a legal representative (a Veterans Service Organization or VSA accredited agent or attorney)
Are VA Presumptive Conditions Automatically Approved?
No. Presumptive claims still undergo an adjudication process and are not automatically approved.
Diseases or conditions subject to presumptive service condition (SC) will be considered to have been incurred in or aggravated by service. You still need to have a diagnosis and a nexus statement (can be from the C&P examiner).
Examples of categories of presumptive conditions include:
A chronic (long-lasting) illness that appears within one year after discharge
A condition or illness caused by contact with contaminants (toxic chemicals) or other hazardous materials
An illness caused by your time spent as a prisoner of war (POW)
Check out our VA Presumptive List article for more information.
NEED MORE ASSISTANCE?
Most veterans are underrated for their disabilities and, therefore, not getting their due compensation. At VA Claims Insider, we help you understand and take control of the claims process, so you can get the rating and compensation you're owed by law. Our process takes the guesswork out of filing a VA disability claim and supports you every step of the way in building a fully-developed claim (FDC)—so you can increase your rating FAST!
If you've filed your VA disability claim and have been denied or have received a low rating—or you're unsure how to get started—reach out to us! Take advantage of a FREE VA Claim Discovery Call. Learn what you've been missing—so you can FINALLY get the disability rating and compensation YOU DESERVE!