Your Ultimate Guide to 2022 Veteran Benefits in Virginia
There are many Virginia veteran benefits and exemptions provided by the state to current and former members of the U.S. military. Virginia is ranked #7 in the country for veteran population by state, with over 690,000 veteran residents! With such a large veteran population, it's no wonder that Virginia veteran benefits are so plentiful.
The state offers property tax exemptions, income and age dependent state income tax exemptions, excellent tuition waivers for disabled veterans, and an extensive employment assistance program to its veteran population.
An excellent resource for veterans is the Virginia Department of Veterans Services, which administers many Virginia veteran benefits. Make sure to compare the different types of exemptions you may qualify for as a veteran, especially when it comes to income tax exemptions, tuition assistance, and internship opportunities for transitioning veterans.
VA Claims Insider has built this complete guide of Virginia veteran benefits to help Virginia veterans like you find all the benefits you earned!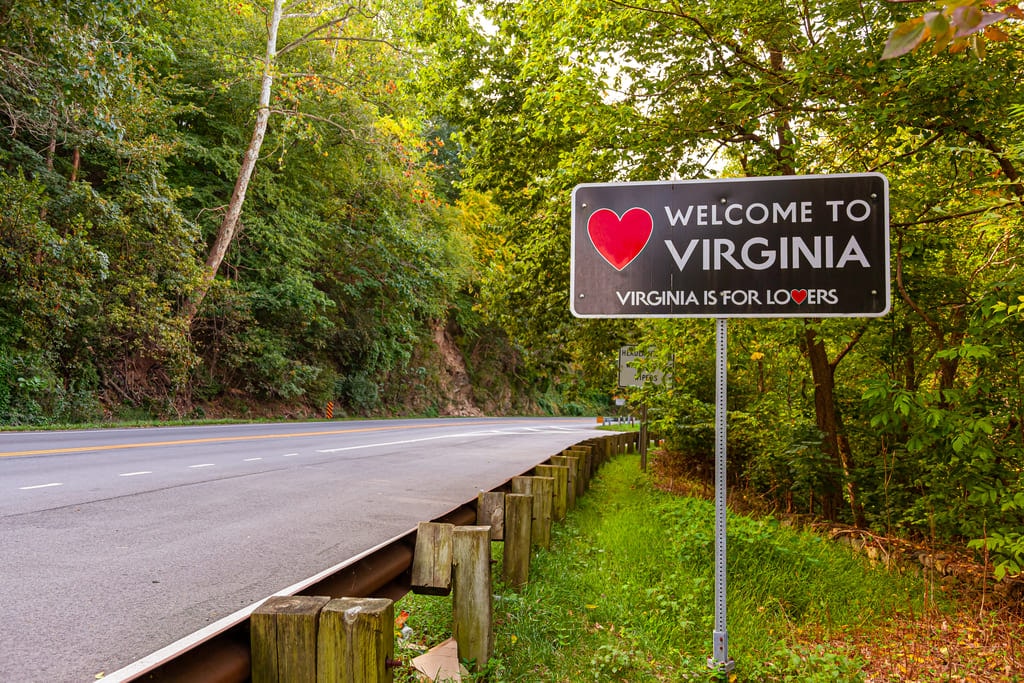 You DESERVE a HIGHER VA rating.
WE CAN HELP.
Take advantage of a FREE VA Claim Discovery Call with an experienced Team Member. Learn what you've been missing so you can FINALLY get the disability rating and compensation you've earned for your service.
---
Property Tax Exemptions for Veterans in Virginia
Virginia VA benefits include a full exemption of property tax for veterans with a 100 percent permanent and total (P&T) disability rating, as well as for unremarried spouses of service members killed in action. The exemption applies to the house and up to one acre of land. Unremarried surviving spouses of diabled veterans are also eligible for this exemption.
To apply, contact your local county Commissioner of Revenue.
---
Virginia Veteran Benefits and Income Tax Exemptions
Virginia taxes both active duty pay and military retirement pay. For active duty service members, the state taxes your active duty military income regardless of where you're stationed, at a rate of 2 to 5.75 percent. There is an exemption for active duty military pay worth up to $15,000 if your base pay is under $30,000.
Virginia National Guard members are also eligible for this exemption if they are at the rank of Captain (O-3) or below, and on active duty status for at least 90 consecutive days during the taxable year.
Virginia also taxes military retirement pay. As a veteran, you may qualify for exemptions up to $12,000 if you're over age 65. If you received the Medal of Honor, your military retirement pay is not taxed at the state level.
---
What are the best Virginia veteran benefits for education?
Virginia's educational benefits are excellent for veterans and their families, augmenting the federal education support available to all U.S. veterans.
There are many military-friendly colleges in Virginia. According to the VA, in 2017, 304 Virginia schools received Post-9/11 GI bill funds for over 44,000 students totaling over $301 million.
Resident College Tuition Rates in Virginia
In-state tuition rates represent just one of the great Virginia veteran benefits for education. Resident tuition rates are available at any Virginia public college or university for active-duty military personnel, members of the National Guard, or their spouses or dependent children.
Virginia waives the one-year requirement for in-state tuition for all veterans. Veterans must simply move to and remain in Virginia during their course of study to receive in-state tuition.
College Credit in Virginia for Military Training
All universities and local community colleges in Virginia use the recommendations made by the American Council on Education to award academic credit toward a degree for education and training received in the military.
To claim college credit for military training, request a transcript from your military service branch. Army, Navy, Marines, Space Force, and Coast Guard members can request a Joint Services Transcript. Air Force members should request a Community College of the Air Force transcript. Both methods let service members order online copies of their transcripts. Each service branch will provide official copies to schools at no charge.
Virginia's Community Colleges utilize the Credit2Careers (C2C) portal to award credit. You can upload your Joint Services Transcript to this site to instantly see how many academic credits your experience could translate into—at more than 1,700 community college programs!
Virginia Military Survivors and Dependents Education Program
If you have a VA disability rating of 90 percent or more, your spouse or children may be eligible for a free Virginia public college education. Virginia disabled veteran benefits under this program pay for up to four years of tuition and fees. The average cost of tuition and fees at a Virginia public college is about $14,000 per year, or $56,000 for a four-year education!
If funding is available, these Virginia veteran benefits may also include a stipend of up to $1,800 annually to cover the cost of room and board, books, and other supplies. This stipend is only available to spouses and children of veterans whose disability rating is due to direct involvement in military action, or those who were MIA/KIA/POW.
For eligibility, service members must have been serving on active duty in the armed forces, Virginia National Guard, or Reserves and also meet one of the following criteria:
Was killed
Was POW/MIA
Became permanently disabled or at least 90 percent disabled
If you meet eligibility through disability, your disability must coincide with one of the following:
Military operations against terrorism
A peacekeeping mission
Active duty as a result of a terrorist act
Any armed conflict after December 6, 1941
To apply as a student you must either be a spouse or child between the ages of 16 and 29 of a qualifying military service member. You must also be accepted by your school of choice and meet one of the following Virginia residency requirements:
Virginia resident when entering service or called up from reserves
Virginia resident for at least five years before applying to college
Apply online at the myVMSDEP portal by May 1st if you're applying for the fall semester.
Virginia National Guard Tuition Assistance Program (VNGSTAP)
If you're a member of the Virginia National Guard, you could receive up to $7,000 per year to pay for college. Unlike many other National Guard tuition assistance programs, Virginia's program will pay tuition assistance all the way up to a Ph.D.—at 230 colleges and universities! Virginia National Guard members can even use tuition assistance for approved online schools outside of Virginia.
To apply for Virginia veteran benefits for education with the National Guard, you must be an active member of the Virginia National Guard in good standing and have completed your initial basic training requirements to be eligible for tuition assistance. You must also have at least two years left on your commitment with the Virginia National Guard when the term ends.
To apply for tuition assistance for the fall semester, submit the online application by the July 1st deadline. Tuition amounts are based on state funding, so apply early. Create an online profile with the program to access approved schools.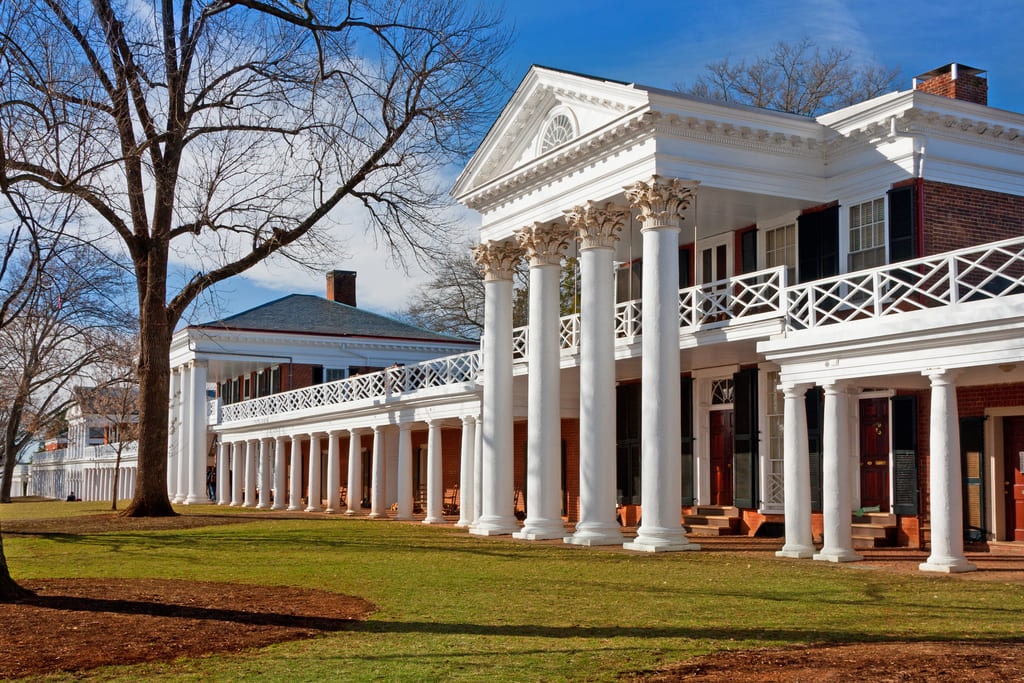 ---
Hiring and Employment Benefits for Virginia Veterans
There are a number of Virginia veteran benefits that offer support with employment, and many resources are available to help veterans and their families find jobs and advance their careers.
Veteran Employment Preference for Virginia Veterans
Virginia recognizes those who have served in our nation's military by offering employment preference to veterans and their family members when they apply for federal, state, county, and local government jobs in Virginia.
Veterans with an honorable discharge receive five percentage points added to their civil service exam as long as they're qualified for the position and meet a minimum passing score. National Guard members also receive a five percent addition. Virginia disabled veteran benefits are even better: ten total percentage points added with any service-connected disability rating.
Surviving spouses and children (under age 27) of service members killed in the line of duty are also eligible for a five percent addition to their points on civil service exams.
Virginia's HIRE VETS NOW Fellowship Program
Service members in the process of transitioning out of the military have the opportunity to participate in civilian internships to enhance their civilian career opportunities. Virginia employers offer six- to 12 week internships for service members in the HIRE VETS NOW program. With commander approval, members can participate in the program up to six months before their date of separation. You can apply for the internship up to 18 months before separation.
Learn how to apply for the HIRE VETS NOW program here, or call (804) 482-8517.
Virginia Employment Commission (VEC)
The Virginia Employment Commission (VEC) helps veterans and eligible spouses seek employment throughout the state. The VEC assists by providing career counseling, job referrals, training and education recommendations, resume preparation, apprenticeship opportunities, and interview preparation.
Eligible veterans qualify for Virginia veteran benefits with the VEC if they served on active duty, including full-time duty in the National Guard and Reserves. Veterans must have an honorable discharge. Eligible spouses are those of veterans who have a permanent and total (P&T) VA disability, died from a service-connected disability, or were MIA/POW.
You can find a VEC office near you here.
Job seekers can connect to the Virginia Workforce Connection for openings.
Expedited Professional Licenses for Military Spouses
Military spouses who relocate to Virginia are eligible to get professional licenses expedited. Examples of such occupational licenses include real estate, contractors, cosmetology, architecture, engineering, and interior design. Spouses must have the same or equivalent license in another state to qualify. Virginia has 20 days to make a determination to approve or deny the application. If the state doesn't decide in 20 days, a temporary license is issued to the applicant, and is valid for up to 12 months.
To apply for an expedited license, complete the standard license application along with this expedited application and mail to:
Commonwealth of Virginia
Department of Professional and Occupational Regulation
9960 Mayland Drive, Suite 400
Richmond, Virginia 23233
---
Housing Benefits for Veterans in Virginia
Virginia State Veterans Home
Virginia disabled veteran benefits include two veterans homes in the state. The Richmond and Roanoke locations both offer long-term nursing care for veterans in need, with two additional homes currently under construction. The goal of each home is to increase veteran quality of life while preserving veteran dignity.
The Veterans Homes offer these services:
Assisted living
Skilled and intermediate nursing
Alzheimer's and dementia memory care
Hospice
To be eligible, veterans must have an honorable discharge and must be residents of Virginia when they apply (or have been Virginia residents when they entered the military). There must also be a medical requirement for nursing home care.
To learn more about each veteran home and how to apply, visit the respective homes' website:
Two additional veterans homes are under construction and are scheduled to open in 2022: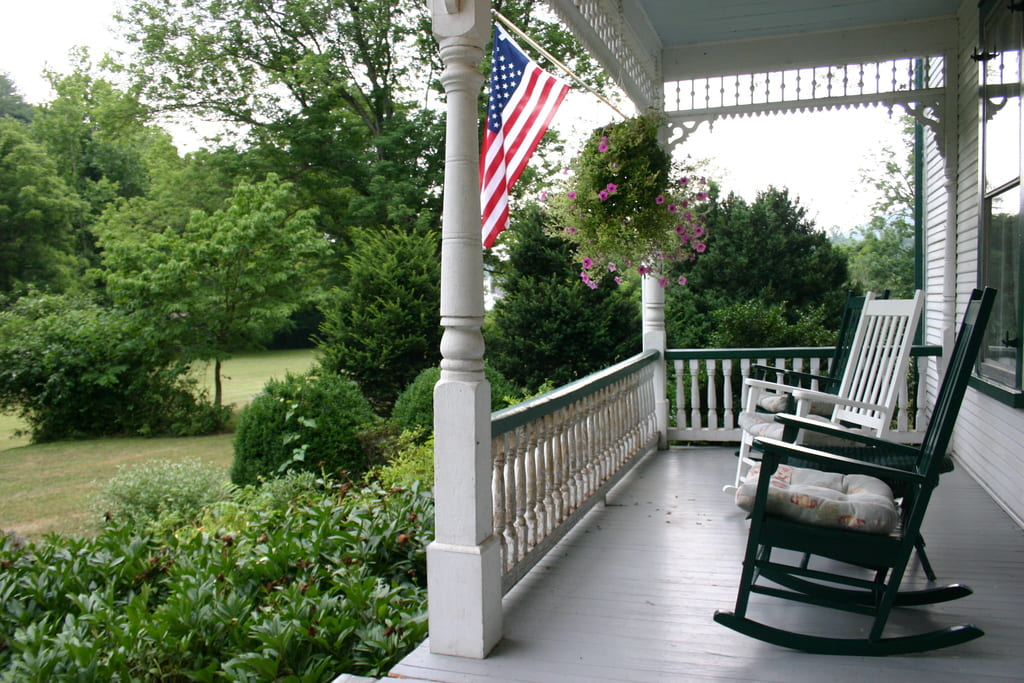 ---
Veteran Health Care in Virginia
List of VA Locations in Virginia
---
Virginia Veterans Vehicle and Driver's License Benefits
Virginia Veteran Designation on Driver License or Identification (ID) Cards
For a small fee, any honorably discharged veteran can request a Veteran designation on the front of his or her Virginia driver's license or ID card.
The word "Veteran" printed on the top right corner of a license allows Virginia veterans to validate their honorable service with a government-issued ID card. Veterans must have either served on active duty or served more than 180 days in the Virginia National Guard or Reserves to qualify.
To apply for Virginia veteran benefits through the Division of Motor Vehicles, you can choose to apply online, mail in your application, or visit a local DMV customer service center near you.
Free License Plates for Virginia Veterans
Veterans who have received the Purple Heart, eligible disabled veterans, and Gold Star family members are eligible for no-fee specialized license plates. For veterans to be eligible for a disabled veteran license plate in Virginia, they must have lost a limb or lost the use of a limb, be blind, or have a permanent and total (P&T) VA disability rating. Unremarried surviving spouses also qualify to receive these license plates at no cost.
Learn how to apply for a no-fee disabled license plate online here or visit a local DMV customer service center.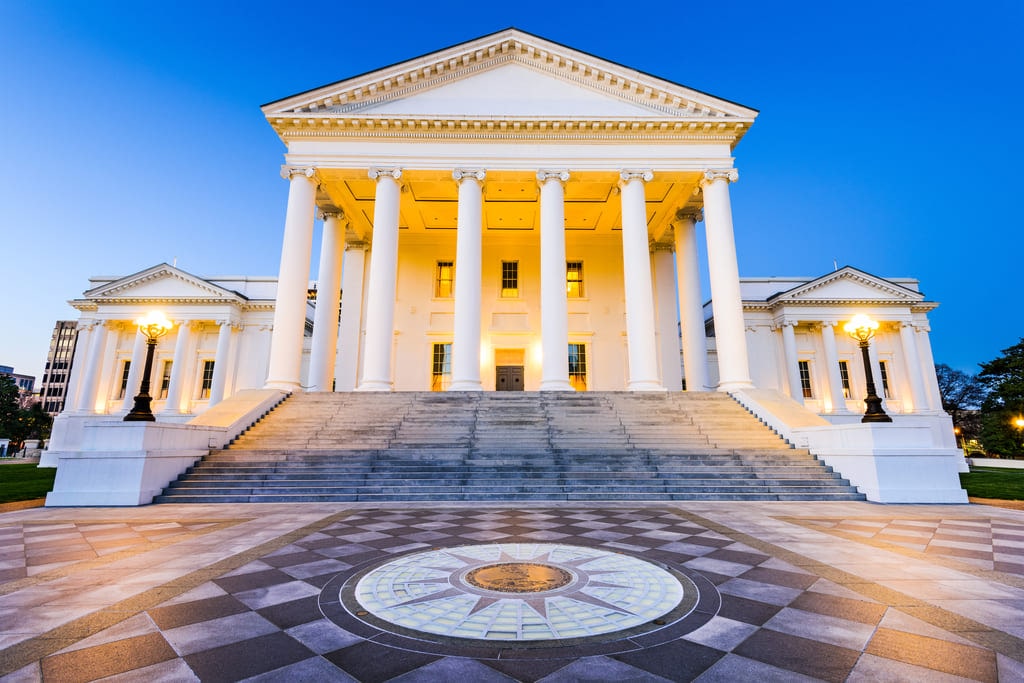 ---
Veterans Benefits in Virginia for Recreation
Discounted Lifetime Hunting and Fishing for Disabled Veterans
Virginia honors veterans who have sacrificed their health for our nation by offering them free and discounted hunting and fishing licenses. There are many different license applications for veterans; here is how the state breaks down the licenses:
Permanent and Total (P&T) Disabled Veterans
Virginia resident veterans who are permanently and totally disabled are eligible for a free lifetime hunting and freshwater fishing license. You also have the option to add on lifetime trapping and saltwater fishing licenses for $20. Apply for your free resident license here.
P&T rated veterans living outside of Virginia can still obtain an annual license that covers both hunting and freshwater fishing for $41. Apply here.
Veterans with a Disability Rating of 70 Percent or Higher
If you have a VA rating of 70 percent or more, Virginia veteran benefits include a discounted annual hunting and freshwater fishing license—only $24 for residents. Apply here.
Note: These licenses do not cover bear, deer and turkey, muzzleloader, archery, or national forest permits. You must purchase additional permits if you plan to hunt for these animals or with these tools.
Free Fishing for Service Members Receiving Medical Treatment in Virginia
Service members receiving medical treatment at any hospital in Virginia, regardless of state residency, can get a one-year fishing license for Virginia and Washington D.C.
Service members can apply for this license at the hospital where they receive treatment.
Virginia State Park Discounts
If you have a 100 percent VA disability rating, Virginia wants to help you spend more time enjoying the outdoors! The state offers a 50 percent discount on camping, shelters, and equipment rental. Parking is also free.
Bring proof of your service-connected disability to receive the discount and a free parking passport.
---
Miscellaneous Benefits for Virginia Veterans
Discounted Metrobus and Metrorail Tickets for Disabled Veterans
Virginia veterans with a 60 percent or greater VA disability rating are eligible for reduced fares on the Washington Metropolitan Area Transit Authority system. This discount is worth up to 50 percent on passes and fares.
Join the reduced fare program by visiting the Metro Transit Accessibility Center at 600 5th St NW, Washington, DC. Bring a VA disability certification and valid ID.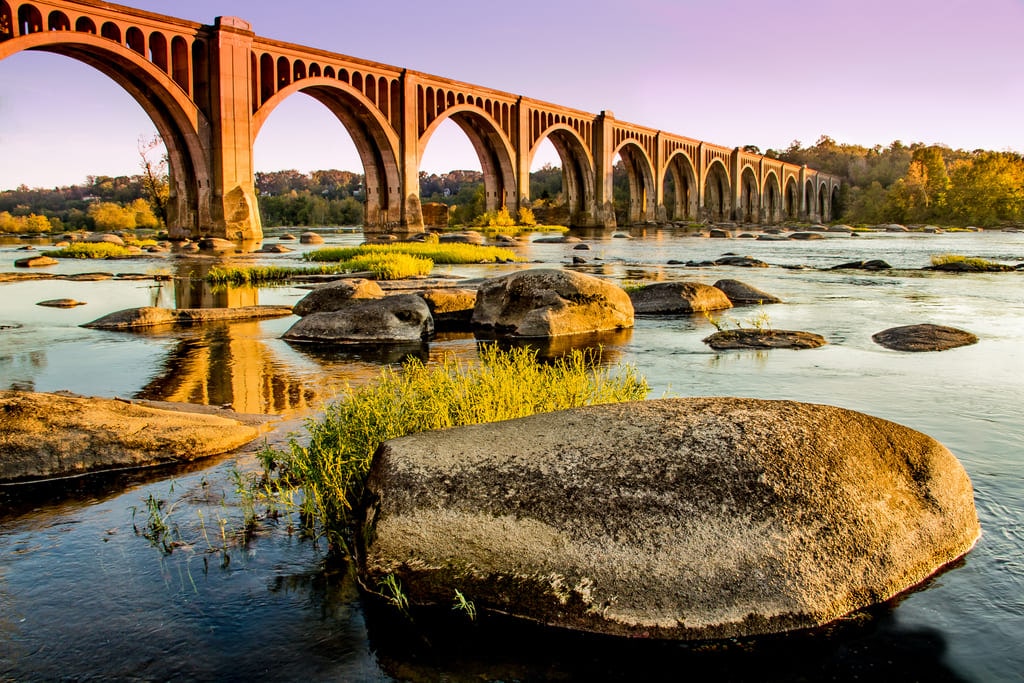 ---
FAQs
Are there special property tax exemptions for Virginia veterans?
Yes, 100% P&T disabled veterans receive a full property tax exemption in Virginia. The exemption applies to the value of the home and up to one acre of land. Unremarried surviving spouses of service members killed in action may also apply for this benefit. For surviving spouses, the exemption applies up to the countywide average assessed value.
What Virginia VA benefits exist for income tax?
Active service members may receive a Virginia state income tax exemption on the first $15,000 of military pay if base pay is under $30,000. This exemption also applies to members of the National Guard with the rank of O-3 or below, and for those on active duty for 90 consecutive days during the year. Military retirees over the age of 65 may also exempt $12,000 of their military retirement pay. Medal of honor recipients don't pay state income tax.
Does Virginia award college credit for military training?
Yes, Virginia uses the Credit2Careers portal to translate military training and experience into college credit across the state's 1700 community colleges.
Does Virginia offer any tuition assistance to veterans?
Yes, Virginia offers many different tuition assistance programs to veterans. Virginia offers full tuition and fees for spouses and children of veterans with a 90 percent or higher disability rating, or those who died in the service of our country. An annual stipend of up to $1,800 may also be available to help cover the cost of room and board. National Guard members may be eligible for tuition assistance in Virginia worth up to $7,000 per year, for both undergraduate and graduate degrees, with a two-year service commitment at the end of the term of study.
Do Virginia veterans receive preferential treatment when seeking employment?
Virginia veterans with an honorable discharge and National Guard members receive 5 points added to their passing Virginia civil service exam score for Virginia jobs. Disabled veterans receive a 10-point addition. Surviving spouses and children of service members killed in the line of duty also receive a 5-point addition.
Does Virginia offer employment counseling and assistance to veterans seeking employment?
Yes, Virginia operates the Virginia Employment Commission to help veterans find gainful employment as civilians. The state also operates a HIRE VETS NOW fellowship program to match veterans with 6-12 week internships that they can begin up to six months before they transition out of the military.
Are there special Virginia veteran benefits offering reduced recreational fees?
The Virginia Department of Game and Inland Fisheries offers free lifetime hunting and fishing licenses to P&T disabled veterans. Disabled veterans with a 70 percent or greater rating are also eligible for discounted annual licenses. Service members receiving treatment in any Virginia hospital can get a free one-year fishing license. 100 percent disabled veterans can camp, rent shelters, and rent equipment at state parks at a 50 percent discount.
---
MAKE SURE YOU GET ALL THE BENEFITS YOU DESERVE
Regardless of what state you live in, it's important that you pursue the monthly compensation payments due to you for disabilities connected to your military service.
Most veterans are underrated for their disabilities and therefore not getting the compensation they deserve. At VA Claims Insider, we help veterans understand and take control of the claims process so they can get the rating and compensation they're owed by law.
Our process takes the guesswork out of filing a VA disability claim and supports you every step of the way in building a fully-developed claim (FDC)—so you can increase your rating in less time!
If you've filed your VA disability claim and have been denied or have received a low rating – or you're not sure how to get started – reach out to us for a FREE VA Claim Discovery Call, so you can FINALLY get the disability rating and compensation you deserve. We've supported more than 15,000 veterans to win their claims and increase their ratings. NOW IT'S YOUR TURN.
---
About the Author
About VA Claims Insider
VA Claims Insider is an education-based coaching/consulting company. We're here for disabled veterans exploring eligibility for increased VA disability benefits and who wish to learn more about that process. We also connect veterans with independent medical professionals in our referral network for medical examinations, disability evaluations, and credible independent medical opinions and nexus statements (medical nexus letters) for a wide range of disability conditions.