One of the top questions that we are asked when submitting a claim as Veterans Coaches is, does submitting a personal statement help submitting a claim. The short answer is yes.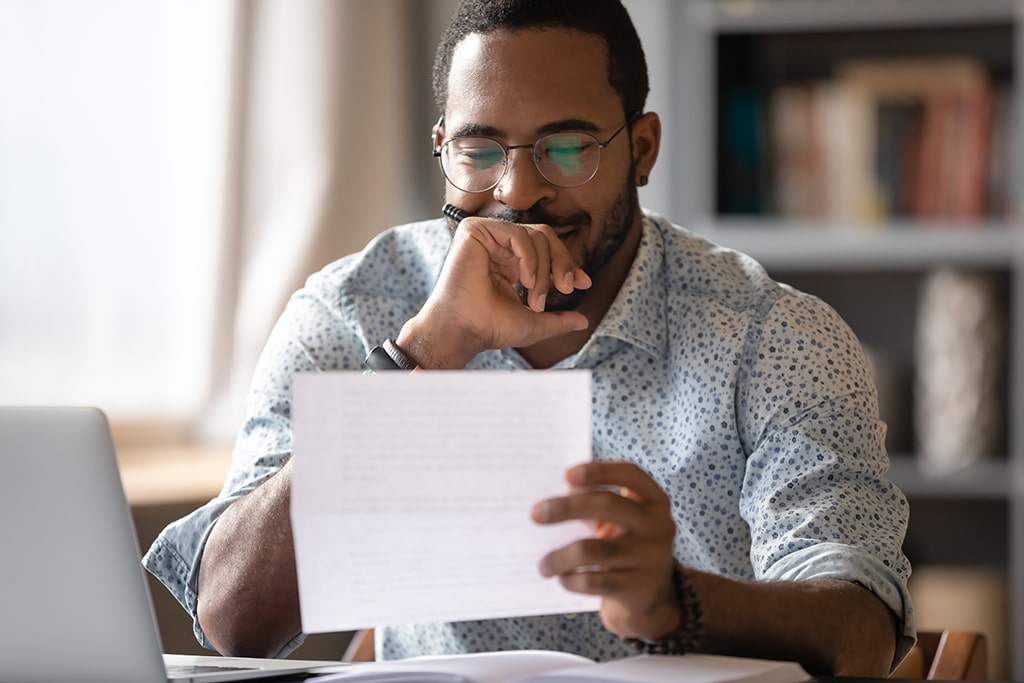 Personal statements can be super beneficial for the veteran. Aside from the obvious of telling the VA examiner and the VA reviewer your first-hand account of your condition, it provides the veteran the opportunity to truly understand the medical evidence that exists in the medical records that supports his or her claim. This is important because medical evidence is the number one factor when determining if a claim will be service-connected.
Why include a personal statement?
By committing to writing a personal statement, the veteran commits to thoroughly reviewing his or her own medical records. This will be not only beneficial when writing the statement but when it comes to the C&P exam as well. By having good knowledge of their condition, they are more prepared when asked questions on it during the exam.
Also, it's not uncommon for vets to forget things to bring up to the examiner. Many veterans may get stressed when attending a C&P exam. Sometimes also the examiner may not ask the right questions to fully gauge how the condition started, the severity of it and what kind of ongoing treatment the veteran is undergoing. The good thing with writing a personal statement is you can address all of these points in the write-up and have it ready to refer to during the exam.
Always make it a point to bring an extra copy of the statement to leave with the examiner. The purpose of this action is you want the examiner to reference your statement when it comes time to complete the disability and benefits questionnaire (DBQ) for the condition.
Let's be honest, not all examiners take good notes and document an exam well. By leaving a copy of the personal statement, the examiner has the material they need in a quick-and-easy manner to fill out the DBQ. There is nothing wrong with making the job of the examiner easier. If you as the veteran has to do a little extra work for the examiner to get a favorable report, that shouldn't be a problem. The C&P exam carries so much weight in the decision of a rating, and if there is anything that we as the vet can do to make things more in our favor, we should be willing to do it as long as does not cross the line of being unethical. Writing a personal statement shouldn't be.
What Goes into a Personal Statement?
Right off the bat, you want to make sure the statement starts on what condition the letter is supporting. My suggestion is not to combine medical issues on personal statements. Write one that is specific to each condition. This makes it easier to follow for the examiner, and there is less risk of a lost statement having a big impact on the entire claim. If the situation happens when a statement is lost it would only impact one condition not several.
Next, you want to state whether the statement is in support of a new claim and or asking for an increase. There is a difference in how the VA examiner and the VA reviewer looks at the claim. For a new claim, they must still assess whether the condition is service-connected. For an increase, this is already established, and there are merely looking at if the condition has gotten worst.
Examples
Once you have established what condition the statement is for and whether it's a new rating or an increase, you want to state how the condition was obtained and when it was initially diagnosed. If possible, if you are submitting military medical records with your claim, you can reference the exact page in which the original diagnosis can be found. Here is an example,
"I was diagnosed with GERD on April 5, 2006, at Walter Reed Army Medical Center by Dr. John Smith. This can be found in my military records on page 87. "
If the condition was caused by an actual event that you can reference then provide that in the write-up as well. Here is an example:
"On July 5, 2010, I was with my unit participating in a field exercise. It was raining really hard that day, and the area where we were operating was really slippery. While moving from the TOC back to the HUMVEE, I slipped and rolled my ankle. The medics bandaged me up and took me to see our Battalion PA where I was diagnosed with a mild ankle strain…"
Once you have established the initial diagnosis of the condition, you want to list down repeat therapy or treatment for the condition. For some conditions, you may have dozens and dozens of additional events related to the condition. In situations like this, you can use a general statement to cover this. For example:
"During the periods of August 2010 to my separation of June 2014 I continued to have issues with my ankle which required numerous visits to MEDCEN. I was often given pain medicine for it and had several visits of physical therapy that are documented in my military medical records."
As with any care during active duty, you want to reference any care that you received after you separated and or retired for that condition. This is important because it helps to demonstrate to the VA that the condition continues to be chronic. For example:
"Even after I separated, I continue to have reoccurring issues with my ankle. In fact, on March 10, 2016, my primary care doctor sent me to an orthopedic doctor because of the pain and issues I was having with the ankle. The orthopedic diagnosed more with arthritis of the ankle. I was put on pain medicine and prescribed a PT plan for this"
Finally, once you have finished documenting the medical treatment of the issue, you want to explain in your own words how the condition continues to impact your life. If the condition is painful, you want to obviously want to mention that. Also, you want to make sure you state how the condition affects your day-to-day life. For example:
"Because of my ankle, I can no longer run like I used to. In fact, even standing for long periods of time causes pain in the joint. This has caused me to be more sedentary than I had been in the past which has led to me gaining weight."
Conclusion on Submitting a Personal Statement
Once you are done with your letter, you want to close it out with a statement that what you provided is truthful. One that I have used for my own personal statements is "I certify that the information contained in support of my claim is 100% true to the best of my knowledge and belief. Please contact me if more information is needed."
The personal statement can be entered on the VA Form 21-4138, Statement in Support of Claim or can stay on just a letter. If you decide to keep it just as a regular letter make sure to sign and date it.
We're Veterans helping Veterans Worldwide™, and since 2016 we've helped 10,000+ Veterans just like you INCREASE their VA disability rating!
---
About the Author
About VA Claims Insider
VA Claims Insider is an education-based coaching/consulting company. We're here for disabled veterans exploring eligibility for increased VA disability benefits and who wish to learn more about that process. We also connect veterans with independent medical professionals in our referral network for medical examinations, disability evaluations, and credible independent medical opinions and nexus statements (medical nexus letters) for a wide range of disability conditions.