Traumatic Brain Injury for Veterans (or, TBI) has been recognized as one of the most common injuries to occur to veterans of combat scenarios. It has also, in the past, been very misunderstood by the VA in regards to determining benefits for veterans.
The VA has made changes in recent years to address this, but it is still in your best interest to be as educated as possible in case you decide to file a claim.
Keep reading to learn The Insiders Guide to Traumatic Brain Injury for Veterans!
Top 10 Most Common VA Disability Claims (*LIVE* with VA Claims Insider)
Understanding TBI and its Impact on Veterans
Typically a TBI is caused by bumps, blows, jolts to the head or penetrating head injury, which, in turn, disrupt the normal function of the brain. This is according to the Centers for Disease Control and Prevention (CDC) official definition.
The range of severity of Traumatic Brain Injury for Veterans can be from "mild" (like a momentary change in mental awareness or status) to "severe" (where there is an extended period of memory or unconsciousness from the injury). The majority of TBIs that occur are mild and are known commonly as concussions.
Of course, not all hits to the head result in a TBI.
As of the end of 2019, the Department of Defense officially recognized that 413,858 service members have experienced some form of TBI since the year 2000. In the third quarter of 2019, some 15,262 service members had experienced a TBI just that year.
It should also be noted that these numbers only account for those who have experienced at least one TBI. The numbers do not take into account TBI's which have occurred multiple times to the same person.
According to the U.S. Department of Veteran Affairs, the number of soldiers with reported brain injuries has increased over the past couple of years. In fact, an estimated that 22% of the combat casualties from both the Afghanistan and Iraq war come from traumatic brain injuries. The majority of these injuries went unreported as well.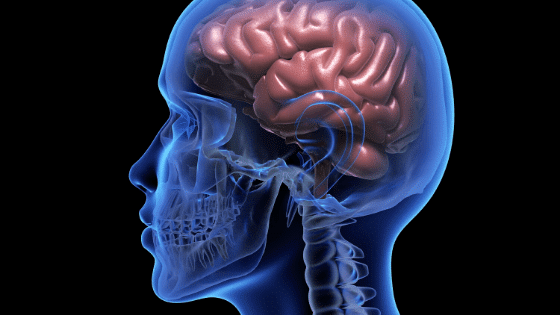 How to Check Yourself for a TBI
After experiencing a TBI you may have experienced a change in consciousness ranging from being dazed and confused to having a total loss of consciousness. Memory loss may also have occurred for a time.
Other more persistent symptoms which may occur after a TBI are:
Irritability
Memory problems
Slower thinking
These symptoms may lead to or be part of long-term mental and physical health issues. These problems may impair your employment and family relationships.
While the majority of TBIs are considered mild, they still can affect a veteran long-term in areas such as memory, mood, thinking ability, and focus.
If you have experienced a TBI and are still living with the symptoms of your injury, you should strongly consider putting a claim together with the VA as soon as possible.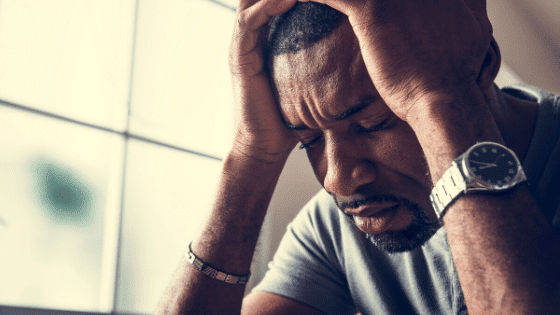 How the VA is Adjusting Traumatic Brain Injury for Veterans
In recent years the VA has openly acknowledged the problem of Traumatic Brain Injury for Veterans and has made changes in order to provide better services and benefits.
Bob McDonald, the VA's secretary, made a change in the VA last year for service-connected TBI claims. If your initial exam was not performed by a registered medical examiner and you were denied, you could qualify for a re-examination. Your C&P exam must be completed by one of the following.
Psychiatrist
Physiatrist
Neurosurgeon
Neurologist
The VA should have already contacted you if you were examined by not a qualifying medical professional if your TBI rating was at 10% or higher. If you have not received notice of this, you can be re-examined and begin compensation from the date of first submitting.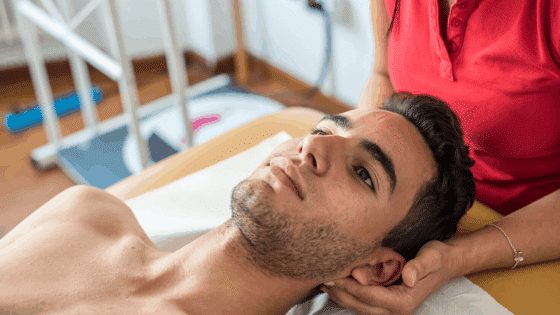 Preparing for your TBI claim
Your examiner will most likely use the Montreal Cognitive Assessment (MoCA) to screen for a mild cognitive impairment. This test was initially used to test patients with dementia but is now used to check for mild brain injuries. To perform this analysis, there must be evidence that you are suffering from a brain injury. This can be through memory loss, trouble with attention, or performing tasks. On top of that, make sure your injury is connected to service.
>>>>>Read our basic C&P exam tips here!<<<<<<
Generally, the severity of the Traumatic Brain Injury for Veterans is determined at the time of the injury and will be based on the evidence from a positive CT (computed tomography) scan showing brain bleeding, bruising or swelling. Other evidence used to determine the severity will be any alterations or lack of consciousness, memory loss, and responsiveness after the injury.
However, this test is not always administered after the injury has occurred, leaving diagnosis to be made based upon lingering symptoms. This is one of the unfortunate realities of diagnosing Traumatic Brain Injury for Veterans, and why the VA has not always done the best job at accepting claims of veterans suffering from this condition.
To prepare for your exam, make sure to record your day-to-day experiences with your symptoms, as the severity of symptoms can fluctuate. The truth is that structural damage is not always detectable with current technology, leaving medical professionals and the VA to evaluate subjective symptoms on top of physical evidence.
Therefore, the more evidence you can gather, the better! Bring in your own detailed records as well as buddy letters from family and friends explaining your symptoms. Make sure they include information regarding your service-related incident where the TBI happened as well.
If you are able to receive an accurate diagnosis, next you must prove service-connection to qualify for a claim. If there are no clear records of your incident, buddy letters and a nexus letter will help to get that service-connected for the VA!
If you think that there is any chance you could have a TBI, get it checked out! The longer you wait it can become more difficult to gain necessary medical records and evidence.
How the VA Rates TBI for VA Benefits
If your claim is accepted you can expect to receive a VA disability rating of 0, 10, 40, 70, or 100 percent. The rating for TBI is determined by the residuals of your injury.
The term "residuals" refers to any symptoms or bodily functions that are affected because of the TBI.
This means that the rating for Traumatic Brain Injury for Veterans is not actually determined based upon the severity of the initial injury but rather is rated based upon the severity of all the symptoms it has caused.

Because the VA Ratings for TBI are based upon the residuals of the condition, the rating determination is not as simple to breakdown as other conditions. In fact, the VA divides the rating criteria for TBI residuals into 10 subcategories for evaluation. The veteran is then rated according to the severity and impairment of these 10 subcategories.

The residuals subcategories for a TBI are:
Altered Judgment. How are you able to identify your situation, understand consequences, make reasonable decisions, and weigh alternatives?


Impairment of basic functions. Is your memory, attention, and concentration working correctly? The VA will look at your ability to process information, set goals, plan ahead, prioritize, solve problems, make decisions, and if can be flexible in changing actions or behaviors.


Social Skills. Do you suffer from inhibition of social skills? Are you able to act appropriately in social situations?


Awareness. The VA will determine how aware you are of the people around you, your location, the time and date, and why you are there.


Motor Activity. Do you suffer from diminished motor activity even though your sensory and motor systems are intact? Your ability to move as intended will be considered.


Spatial Disorientation. Your awareness of your surroundings will be taken into consideration. Visual-spatial disorientation can make it difficult to navigate even the most familiar territory.


Neurobehavioral effects. This includes irritability, unpredictability, aggression (especially verbally), lack of cooperation, impulsivity, and lack of awareness about your disability.


Impaired Communication. This is where your ability to speak or write is impaired. This also includes your comprehension abilities.


Subjective Symptoms. Such as depression, anxiety, and PTSD. These are symptoms that cannot be rated with objective tests.


Full Disability. Did TBI cause you to enter a coma or a vegetative state?


The total consideration of all these residuals will determine the rating for your TBI disability compensation. Along with these, since 2014 there have also been a handful of diseases that presume service connection if you experienced a service-connected TBI.

Presumptive Diseases from Service-Connected TBI's

Parkinson's Disease. Presumed so long as it is diagnosed after a moderate or severe service-connected TBI.


Seizures. Presumed if diagnosed following moderate or severe service-connected TBI and no other cause could be determined.


Dementia. Presumed if diagnosed within 15 years of moderate or severe service-connected TBI.


Depression. Presumed if diagnosed within 3 years of moderate or severe service-connected TBI or within 1 year of mild TBI.


Hormone Deficiency. Presumed if diagnosed within 1 year of moderate or severe service-connected TBI.
Finally, it is important to remember that a veteran cannot use the same symptoms to be rated in two separate disorders. If you are rated for any of the listed conditions under the TBI rating system, you cannot also be rated for that condition on its own.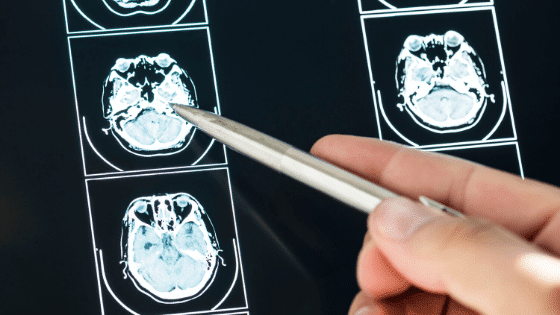 Need help with your VA Disability Claim?
TBI is a condition affecting a large amount of veterans, but the VA has not always been the best at recognizing this. In order to get the VA benefits you deserve, it is very important to receive an accurate diagnosis.
Because diagnosis can largely be subjective, be sure to tell your examiner how your normal days are. Do not leave anything out, and explain in detail how you got the injury.
The VA encourages patients that while they may be originally screened using a primary care provider, visiting a secondary doctor would be in their best interests. If diagnosed, you can be treated for your symptoms with a variety of options. Those can be medications, learning how to cope with pain and behavioral problems, therapy, and assistive technology; as well as a combination of those.
If your C&P determination comes back as good for a TBI, your chances of winning your claim are far higher! But even if this isn't the case, you can contact us. We have a team of VA coaches who have expertise in Traumatic Brain Injury for Veterans!
Deserve a HIGHER VA Rating? WE CAN HELP.
Join our premier education-based membership program, VA Claims Insider Elite, connect with an expert-level Veteran Coach (VC) within minutes, and finally get the rating you deserve. Click the button below to start for FREE.
---
About the Author
About VA Claims Insider
VA Claims insider is an education-based coaching/consulting company. We're here for disabled veterans exploring eligibility for increased VA disability benefits and who wish to learn more about that process. We also connect veterans with independent medical professionals in our referral network for medical examinations, disability evaluations, and credible Independent Medical Opinions & Nexus Statements (Medical Nexus Letters) for a wide range of disability conditions.