The Veteran Benefits Experts at VA Claims Insider have compiled all of the "must-know info" about the Oregon Veterans Benefits you can expect if you call the Beaver State your home!
The Oregon Department of Veteran Affairs (ODVA) administers a wide range of disabled veteran benefits programs in Oregon, such as free benefits and disability claims counseling, state veteran homes, health care, education, pension, home loans and property taxes, insurance, recreational discounts, employment, and legal advice, among others.
You can visit the ODVA website to learn more about the activities, services, and benefits they can assist with if you are an in-state Veteran or family member of an Oregon disabled veteran. But first, let's jump into all the Oregon Veterans benefits and Oregon VA benefits you've earned from your service.
Visit Oregon.gov's Oregon Veterans Benefits page to learn more!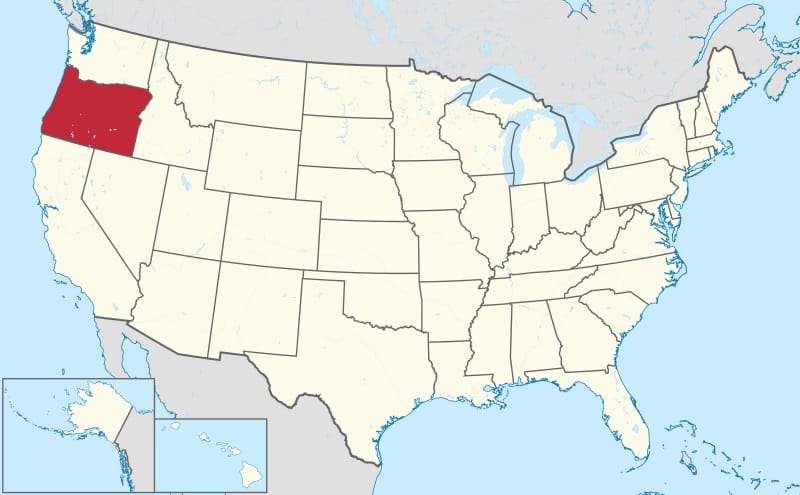 Overview of Oregon Military Life
Oregon's veteran population ranks 25th in the states according to the most recent available data from the U.S. Census Bureau (released in July 2019):
Adult Population: 3.3 million (27th)

Veteran Population: 276,280 (25th)
Oregon ranks in the top 3 of states for highest unemployment and the top 10 for veterans for veterans below poverty level.
Veteran Unemployment: 5.9% (3rd overall)

Veteran Poverty Rate: 8.1% (7th)
Oregon also is in the 10 states with disabled veterans.
Veterans with a Disability: 32.8% (8th)
Oregon also happens to be one of the most expensive states to live in, with a high cost of living (ranking 45th) and equally high housing affordability compared to other states (housing affordability ranking: 47th).
The cost of living lowers Oregon into the middle (23rd) when it comes to an economic environment for veterans. Equally low is the median income of veterans being $36,197, which is one of the lower medians in the states.
On top of this, Oregon ranks dead last for overall veteran quality of life at 51st overall (Washington D.C. is ranked as a state on this site). On the bright side, Oregon is in the top half of medical care for veterans, ranking 22nd in the nation. The state only has 13 VA locations to go with 6 military bases.
With all that said, let's take a closer look at the benefits for Oregon disabled veterans.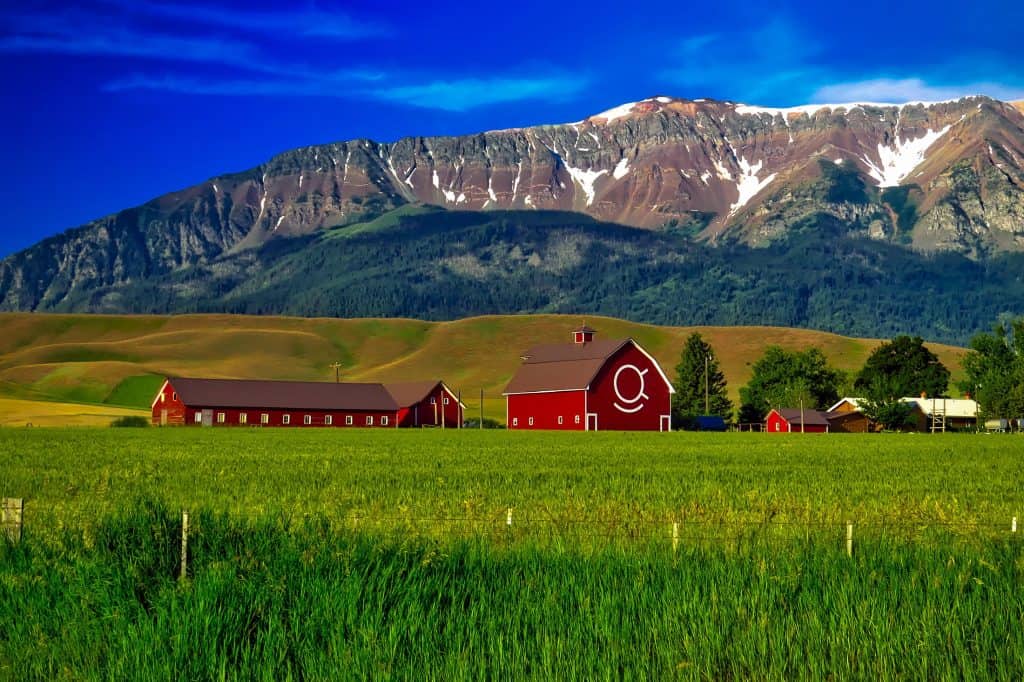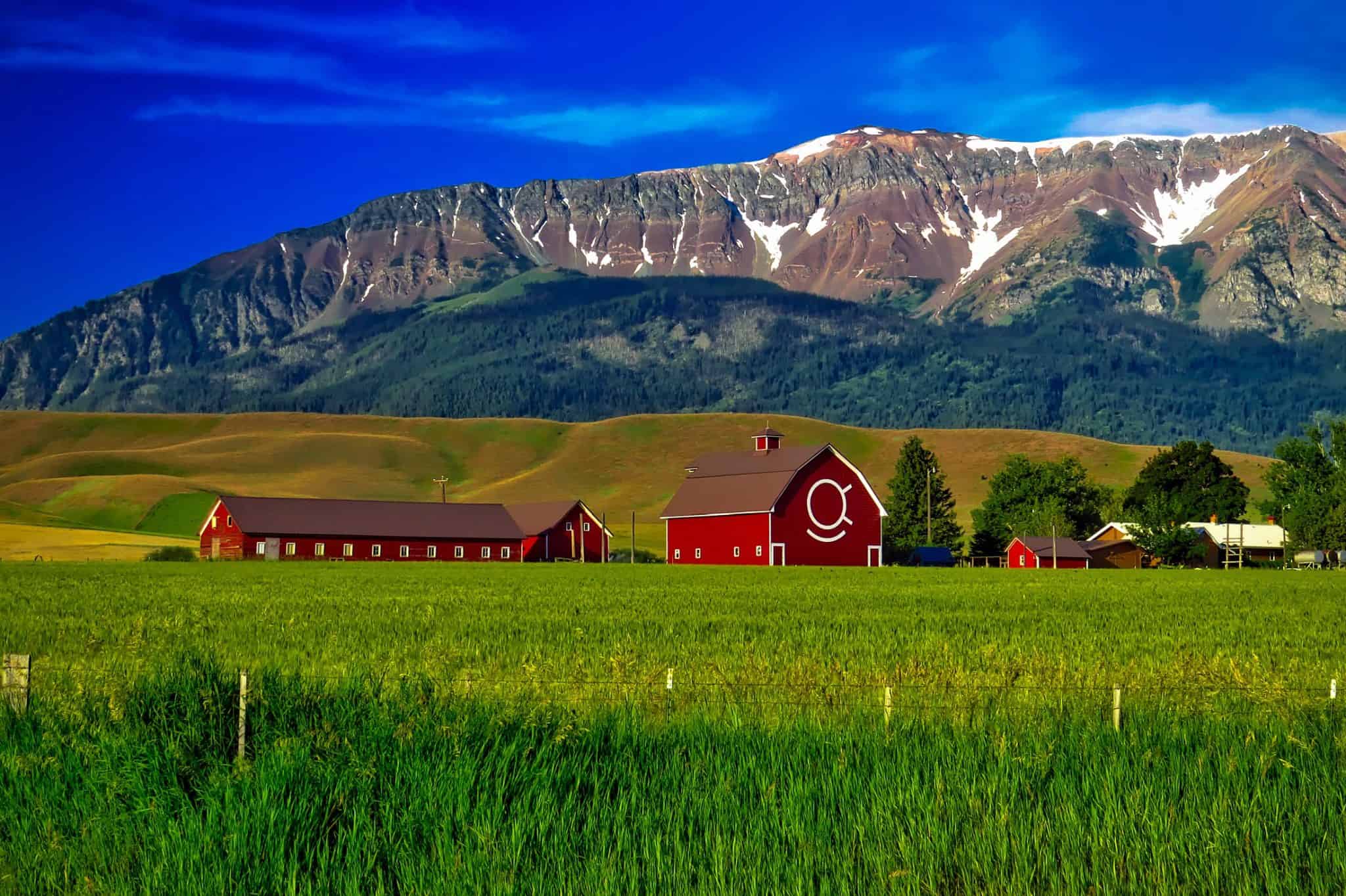 Oregon VA Benefits Overview
Veterans Benefits Administration- Southeast District
Station ID

Facility

Address

Phone

348

100 SW Main Street, Floor 2
Portland, OR 97204

800-827-1000

906

2763 Riley Rd.
Eagle Point, OR 97524

541-826-2511

902

913 NW Garden Valley Blvd
Roseburg, OR 97471

541-677-3152

907

11800 SE Mt. Scott Blvd.
Portland, OR 97086-6937

503-273-5250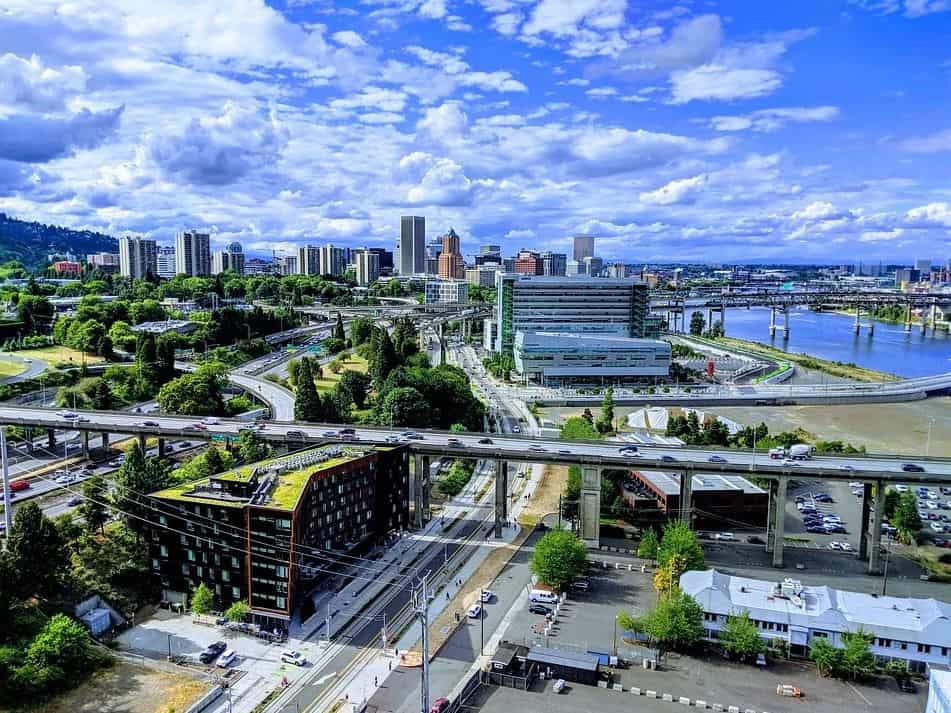 Portland, Oregon
Oregon Veterans Benefits: Financial
Oregon Property Tax Exemption
If you are a disabled veteran or the surviving spouse of a war veteran, you may be entitled to exempt $15,450 or $18,540 of your homestead property's assessed value from property taxes.
The exemption amount increases by 3 percent each year. The exemption is first applied to your home and then to your taxable personal property. If you are an Oregon resident and a qualifying veteran or that veteran's surviving spouse and live in your home, you may file a claim and receive the exemption.
Oregon Conservatorship Program
Financial management program for certain veterans, their dependents and survivors. Managing the financial affairs of these protected persons helps meet their current and future needs. Visit the Oregon Dept. of Veterans Affairs website for contact information and benefits assistance.
Oregon Veterans' Emergency Financial Assistance Program (OVEFAP)
When funds are available, this financial assistance program is available for veterans and their immediate family (spouse, unremarried surviving spouse, child or step child) who are in need of emergency financial assistance.
Assistance needs includes, but are not limited to:
Emergency or temporary housing and related housing expenses, such as expenses for utilities, insurance, house repairs, rent assistance or food;

Emergency medical or dental expenses;

Emergency transportation;

Expenses related to starting a business, such as business licenses or occupational licenses;

Temporary income after military discharge;

Legal assistance.
NOTE: This program is funded quarterly and often runs out of funds, be sure to contact the ODVA for assistance and to find out if funds are currently available Visit the Oregon Dept. of Veterans Affairs website for contact information and benefits assistance.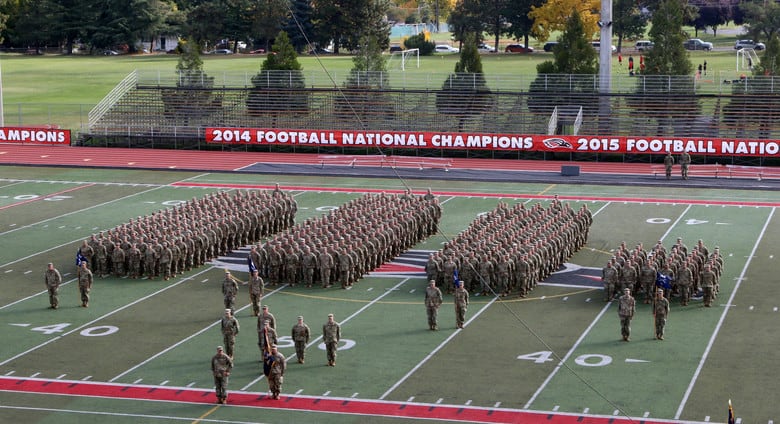 Soldiers with 1st Battalion, 186th Infantry Division stand at attention for the mobilization ceremony October 13, 2019 in Ashland, Oregon. (National Guard photo by Capt. Jessica Clarke, Oregon Military Department Public Affairs)
Oregon Veterans Benefits: Housing & Healthcare
Oregon Veterans Home
Oregon runs two veterans Homes in The Dalles and Lebanon. Admission is open to all veterans with an other-than-dishonorable discharge and their spouses. Gold Star parents are also eligible for admission.
Applicants must be in need of skilled nursing care and able to pay their share of the cost of care. For more information, visit this link: Oregon State Veterans Homes
Oregon Veterans Benefits: Employment
Oregon Veterans' Employment Preference
Veterans preference in public employment. Additional preference for disabled veterans. Preference points are awarded to eligible veterans seeking employment with all state agencies, and are awarded as follows:
A five (5) point preference for eligible veterans.

Application is made within 15 years of discharge or release from service in the Armed Forces

A ten (10) point preference for service-connected disabled Veterans.

Application is made throughout the lifetime of the disabled veteran.
Learn more about the Oregon Veterans' Employment Preference at Oregon.gov.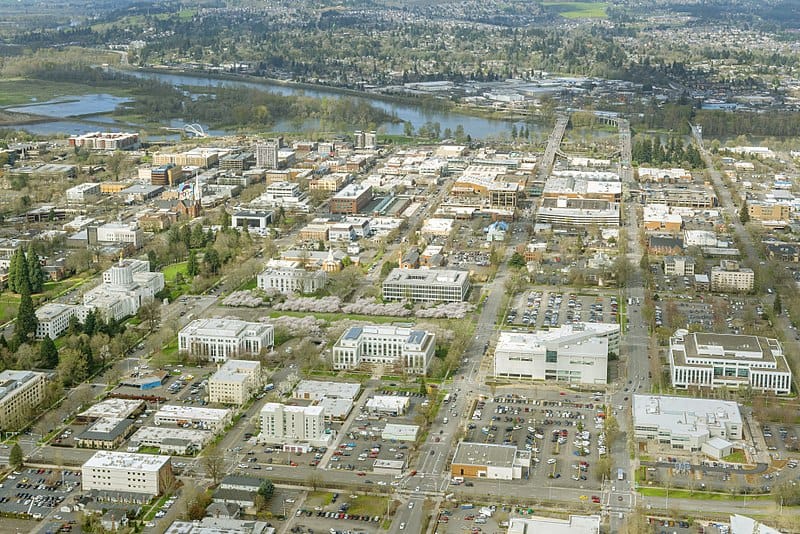 Aerial view Salem, Oregon
Oregon Veterans Benefits: Education
Oregon Educational Aid
The Oregon Department of Veterans' Affairs provides educational benefits for pursuit of approved training courses. Benefits will be paid for as many months as the veteran spent in active service, up to a maximum of 36 months. Veterans' who qualify for the program are entitled to receive up to $150 per month. Benefits are paid for classroom instruction, home study courses, and for vocational training from an accredited educational institution.
Note: ODVAs Educational Aid will not be paid if the veteran is currently receiving federal educational benefits under any federal act. Payment Amounts:
Full-time students are entitled to receive up to $150 per month.

Part-time students are entitled to receive up to $100 per month.

School criteria determines full-time and part-time status.
Eligibility Requirements:
Active duty in the Armed Forces of the U.S. for not less than 90 days; and





Released from military service under honorable conditions; and





Is a resident of Oregon when applying for State Educational Aid; and





Is a citizen of the United States; and





Served during the Korean War (June 25, 1950 to January 31, 1955) or after June 30, 1958. Visit the Oregon Dept. of Veterans Affairs website for contact information and benefits assistance.
Benefit for Dependents of Deceased, Disabled Oregon Veterans Oregon's State Legislature passed a law that provides a full-tuition waiver for a bachelor's or master's degree at an Oregon University System institution for children or spouses of service members who died on active duty, became 100 percent disabled in connection with military service, or died as a result of a disability sustained on active duty.
Information on the tuition waiver as well as the application form can be found Oregon University System website under "Featured Documents and Links." Visit the Oregon Dept. of Veterans Affairs website for contact information and benefits assistance.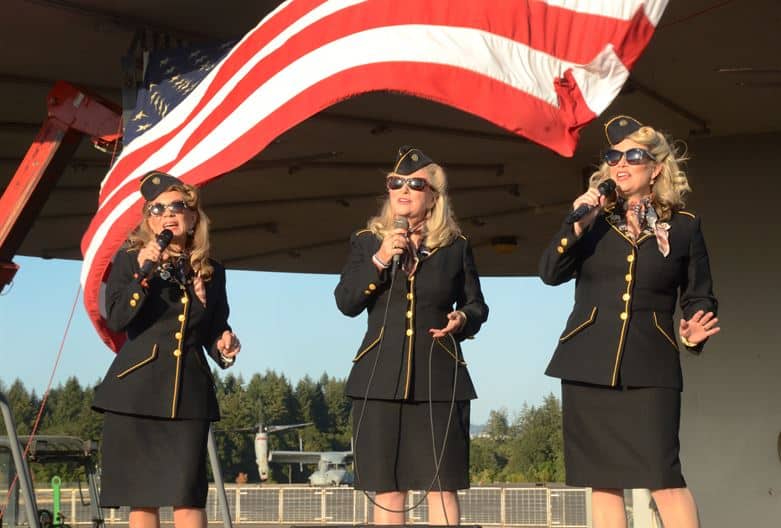 Oregon International Air Show performers
Oregon Veterans Benefits: Recreational Discounts, Licenses & Passes
Oregon Hunting and Fishing Licenses
A free lifetime Oregon hunting and angling license to service-connected disabled veterans rated 25% or more. Disabled veterans are also eligible for an Oregon Elk tag at a reduced cost.
Active members of the armed forces or veterans who retired from the Armed Forces within 12 months of the date of application, may apply to the Oregon Military Department for reimbursement for the cost of a resident annual hunting and angling license.
Oregon State Park Use Permits
Service-connected disabled Veterans and active duty military personnel on leave have free day-use parking and free overnight rental of RV and tent campsites for up to five consecutive days and no more than 10 days total in a calendar month.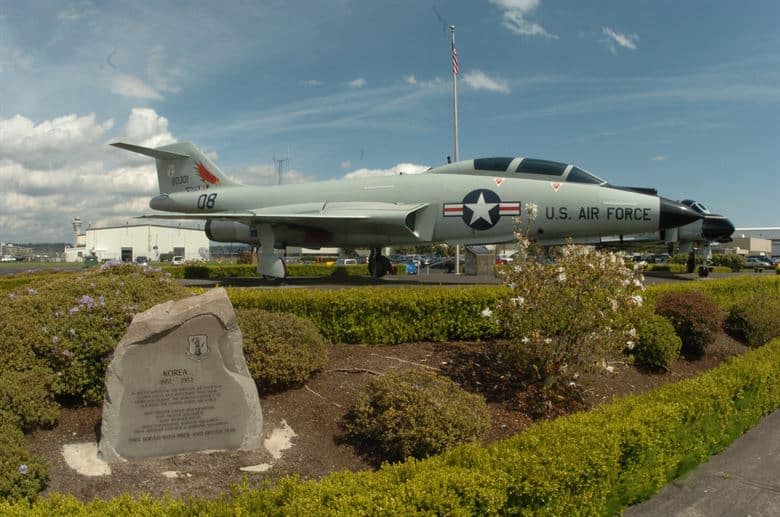 Oregon's 173rd fighter wing
Oregon Veterans Benefits: Vehicle Licenses, Plates & Privileges
Oregon Veteran License Plates
Veterans may purchase a license plate set displaying the word VETERAN for a $10 surcharge in addition to normal fees from a local Oregon Division of Motor Vehicles office.
The $10 surcharge goes to the support of the Oregon Veterans' Home. Proof of honorable military service is required.
Former POWs, members of the active Oregon National Guard and certain veteran service organization names are available on license plates. Service-connected disabled veterans qualify for a one time registration fee for motor vehicle registration. These plates do not allow parking in designated disabled parking spaces.
Discounted Fees
One-time registration fee for motor vehicle registration for eligible veterans with a service connected disability

Free hunting and angling license for disabled veterans rated at 25% or more.

Free year-round camping for service-connected disabled veterans and active duty personnel on leave.
Veterans Health Administration – VISN 20: Northwest Network

Station ID

Facility

Address

Phone

648

3710 SW U.S. Veterans Hospital Road
Portland, OR 97239

503-220-8262 Or 800-949-1004

653

913 NW Garden Valley Blvd. Roseburg, OR 97471-6513

541-440-1000

692

8495 Crater Lake Hwy. White City, OR 97503

541-826-2111

531

271 N Egan Ave
Burns, OR 97720

541-573-3339

648

1010 SW Coast Highway Newport, OR 97365

541-265-4182

648GE

704 Veterans Drive
The Dalles, OR 97058

541-296-3937

648

1750 SW Blankenship Rd Ste 300
West Linn, OR 97068

503-210-4900

648GA

2650 NE Courtney Drive Bend, OR 97701

541-647-5200 Or 855-213-8002

653GB

840 Railroad St
Brookings, OR 97415

541-412-1152

648ZZ

308 SW 1st Ave
Portland, OR 97204

503-808-1256 Or 800-949-1004 X 51256

653BY

3355 Chad Dr.
Eugene, OR 97408

541-607-0897

653QA

211 E 7th Ave Suite 118 Eugene, OR 97401

541-440-1000

648GE

1800 NE Market Drive Fairview, OR 97024

503-660-0600

692SS

1877 Williams Hwy
Grants Pass, OR 97527

541-955-5551

648GF

1925 NE Stucki Ave., Suite #300
Hillsboro, OR 97006

503-906-5000

692GA

2225 North El Dorado Blvd. Klamath Falls, OR 97601

541-273-6206

687GC

202 12th Street
La Grande, OR 97850

541-963-0627

648GB

4422 NE Devils Lake Road, Suite 2
Lincoln City, OR 97367

541-265-0547

687TH

2 Marine Drive, Suite 103 ~ P.O. Box 1059
Boardman, OR 97818

541-481-2255

653GA

2191 Marion Street
North Bend, OR 97459

541-756-8002

648GD

91400 N. Neacoxie Street, building 7315
Warrenton, OR 97146

503-220-8262 X 52593

648GB

1750 McGilchrist St. SE, Suite 130
Salem, OR 97302

971-304-2200

687TH

401 NE 1st Street Enterprise, OR 97828

541-426-0219

0622V

1645 NE Forbes Rd. Suite 105
Bend, OR 97701

541-749-2112

0626

190 East 11th Avenue Eugene, OR 97401

541-465-6918

0645

135 N.E. Steiger Street Grants Pass, OR 97526

541-479-6912

0617V

1505 NE 122nd Ave. Portland, OR 97230

503-688-5361

0640

2645 Portland Rd NE, Suite 250
Salem, OR 97301

503-362-9911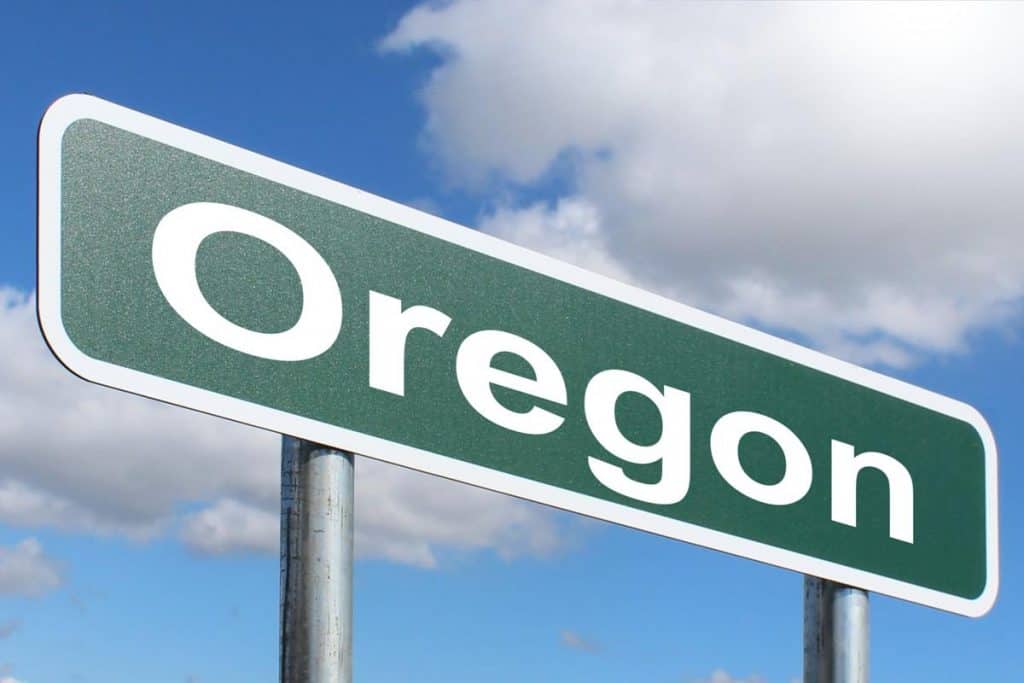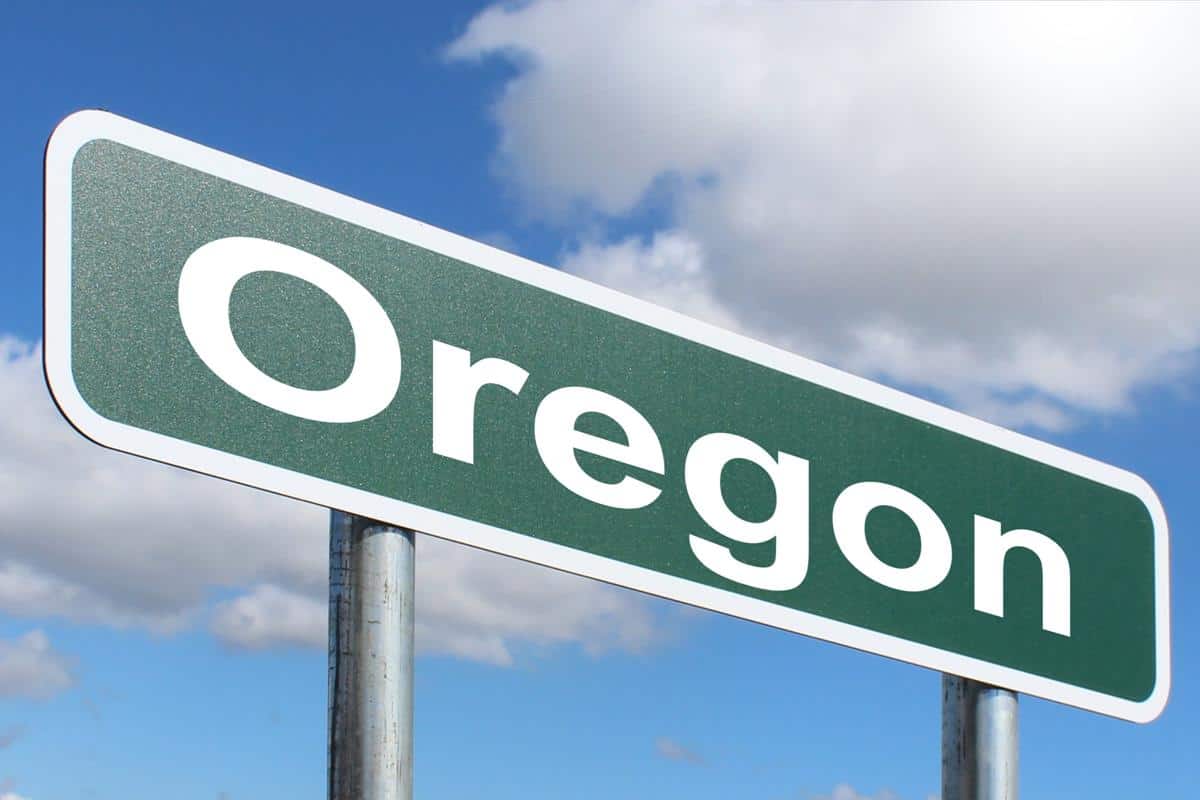 Oregon Veterans Benefits: Conclusion

Oregon is one of the most beautiful states in the country. The Beaver state is stunning in its landscape and has one of the most laid-back cultures in the US, which is attractive to many people. The outdoor opportunities also excite many veterans.

Unfortunately, Oregon's lack of job opportunities have made the state one of the worst states for veterans to live in. While the VA system is in the top half the country, the state does not provide many opportunities to offset how expensive it is to live there.
They take the care of their vets seriously, and by the population numbers it's clear that many veterans enjoy living there, as Oregon's population of veterans ranks higher than its general population among the 50 states. This can be due to the fact that Oregon is simply a beautiful place to live.

Compared to other states, Oregon has a moderate amount of benefits for its veterans. However it cannot be ignored that the overall quality of life for veterans ranks the lowest in the nation. Thankfully Oregon partly makes up for that by being one of the best states for stretching the value of your dollar.
If you are already in Oregon and are looking to make the most of your Oregon veteran benefits, you will want to visit the state portal for veterans at https://www.oregon.gov/odva/.There you will find access to many of Oregon's benefit programs, as well as more information regarding each benefit available.
For a complete list of VA hospitals, treatment centers, and other resources in Oregon, you can also go to the Oregon VA directory here.
We're Veterans helping Veterans Worldwide™, and since 2016 we've helped 10,000+ Veterans just like you INCREASE their VA disability rating!
---
About the Author
Brian Reese
Brian Reese is one of the top VA disability benefits experts in the world and bestselling author of You Deserve It: The Definitive Guide to Getting the Veteran Benefits You've Earned (Second Edition).
Brian's frustration with the VA claim process led him to create VA Claims Insider, which provides disabled veterans with tips, strategies, and lessons learned to win their VA disability compensation claim, faster, even if they've already filed, been denied, gave up, or don't know where to start.
As the founder of VA Claims Insider and CEO of Military Disability Made Easy, he has helped serve more than 10 million military members and veterans since 2013 through free online educational resources.
He is a former active duty Air Force officer with extensive experience leading hundreds of individuals and multi-functional teams in challenging international environments, including a combat tour to Afghanistan in 2011 supporting Operation ENDURING FREEDOM.
Brian is a Distinguished Graduate of Management from the United States Air Force Academy, Colorado Springs, CO, and he holds an MBA from Oklahoma State University's Spears School of Business, Stillwater, OK, where he was a National Honor Scholar (Top 1% of Graduate School class).