A Guide to the Best 2022 Benefits for Veterans in Oklahoma
Many veterans and service members are aware of the federal benefits earned through service, but what about state benefits? Most states offer unique benefits for state residents in addition to federal benefits. Oklahoma offers current and former military members many different benefits and exemptions. With over 276,000 veterans living in the state, making up nine percent of the population, ample Oklahoma veteran benefits are available to honor and support those who served.
Veteran benefits in Oklahoma specifically include property tax exemptions, education and training programs, college tuition waivers, recreational licenses and discounts, vehicle registration discounts and sales tax exemptions, and help with employment.
The Oklahoma Department of Veterans Affairs (ODVA) administers many of the veterans programs and benefits in the state. This is a great place to learn about your state and national benefits, or get help with claims and applications. There are eight locations across the state staffed with certified Veteran Services Representatives (VSRs) ready to help you find eligible benefits! Find a service center location near you.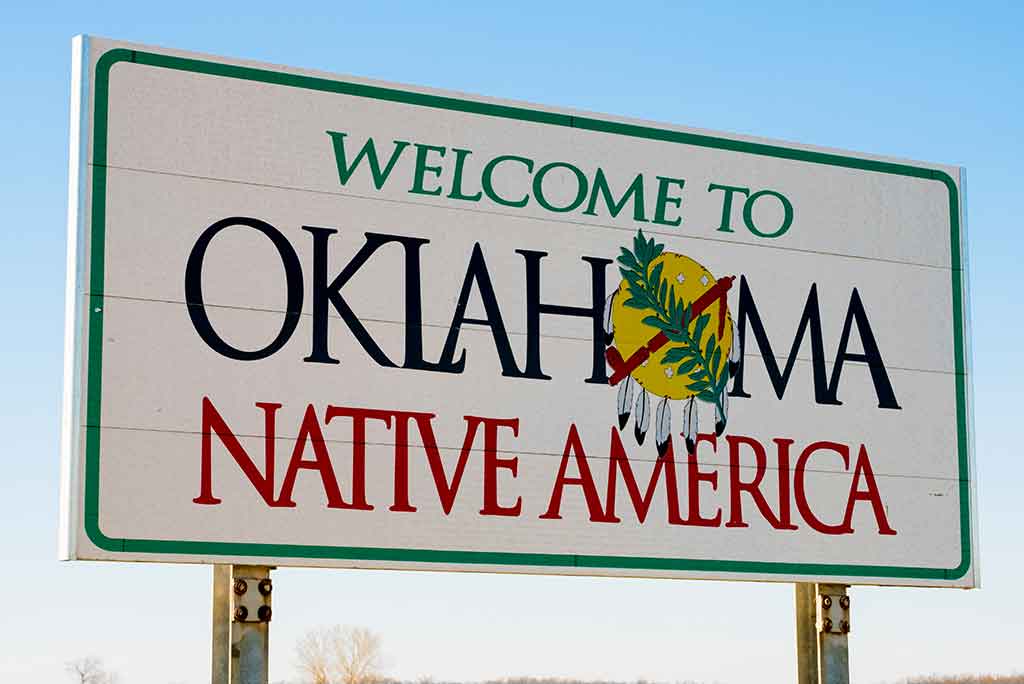 You DESERVE a HIGHER VA rating.
WE CAN HELP.
Take advantage of a FREE VA Claim Discovery Call with an experienced Team Member. Learn what you've been missing so you can FINALLY get the disability rating and compensation you've earned for your service.
---
Property Tax Exemptions for Oklahoma Veterans
A full property tax exemption is available to disabled veterans in Oklahoma. The qualifying applicant pays no property tax on their homestead.
To qualify for these Oklahoma veteran benefits, you must be a state resident and veteran of the armed forces or the Oklahoma National Guard receiving compensation from the VA with a service-connected, 100% permanent and total (P&T) disability rating. Unremarried surviving spouses of veterans meeting this requirement are also eligible.
The Oklahoma Department of Veterans Affairs sends letters to every veteran qualified for this exemption. You can download the 100 percent DAV exemption form online.
---
Income Tax Benefits for Oklahoma Veterans
Great news for service members who are residents of Oklahoma—there's no state income tax on active duty military pay!
Non-resident spouses of active-duty service members stationed in Oklahoma are also exempt from paying state income tax—if they are living in the same residence as a service member spouse who is on military orders.
Spouses can file for Oklahoma state income tax exemption with Form OW-9-MSE.
While income tax is charged on military retirement pay, there are exemptions. Keep in mind Oklahoma's state income tax rate ranges up to 5 percent, depending on income. Veterans receiving military retirement may exclude 75 percent of their retirement pay or $10,000 (whichever is greater) on their state income return. This sum cannot be greater than the amount included in your federal adjusted gross income.
Military disability pay and VA Dependency and Indemnity Compensation (DIC) pay are never taxed—as a veteran you can simply deduct your disability or DIC pay from your adjusted gross income for the state.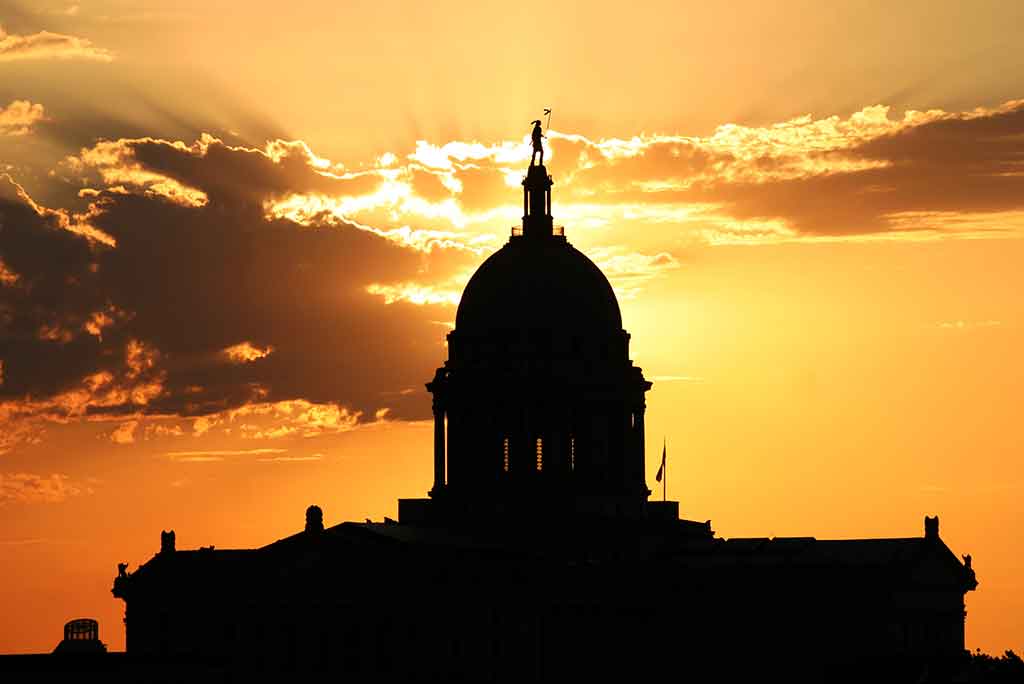 ---
Education Benefits for Oklahoma Veterans
Oklahoma In-State Tuition Rates for Veterans
The State of Oklahoma waives its normal 12-month residency requirement for in-state tuition rates for qualifying veterans and their dependents. Qualified vets are also not required to be enrolled in a state college in order to gain residency for their dependents. The following personnel are approved for in-state tuition:
Non-resident service members, their spouses, and dependents (must show proof that they're stationed in Oklahoma on full-time active duty orders for more than 30 days).
Former full-time service members who remain in Oklahoma.
Honorably discharged veterans with service greater than 90 days on active duty and using Montgomery or Post-9/11 GI Bill benefits or Vocational Rehabilitation benefits under Chapter 31. (If veterans transfer GI Bill benefits to dependents under Section 3319, these dependents are also eligible for in-state tuition.)
Members who participate in ROTC or receive ROTC scholarships.
Spouses and children of service members with Oklahoma as their home of record.
Students can apply for in-state tuition classification with each institution.
College Credit for Military Experience in Oklahoma
Oklahoma veteran benefits include college credit for military service. Veterans with an honorable discharge may receive credit for education, training and experience received through military duty that can be applied toward a degree from an Oklahoma college.
Veterans must enroll within three years of discharge to receive this credit. Veterans are evaluated on a case-by-case basis. Submit your military transcripts (also known as the Joint Services Transcript) when you apply to a school to find out how many credits you can receive.
National Guard Tuition Waiver
Oklahoma National Guard members can receive up to 18 credits of waived tuition per semester for six years from the date they first apply.
To qualify for a National Guard tuition waiver, you must meet these requirements:
Be an Oklahoma resident
Be currently serving in good standing in the Oklahoma National Guard at the beginning of the semester you're applying for
Not have a bachelor's or graduate degree
Meet all admissions requirements for the institution
Take a minimum of three credit hours per term and maintain a 2.0 GPA
You can apply for a tuition waiver through your Unit Administrator.
You can read more about the program with the Oklahoma National Guard.
Oklahoma Tuition Free Technology and Technical Education program
Oklahoma veterans, and dependents of Oklahoma veterans who become a prisoner of war or were missing in action, are eligible for free tuition at any state-supported technology career center in Oklahoma, as long as it operates under the State Board of Career and Technology Education.
Contact the enrollment office at your local technology career center for more information.
Oklahoma Heroes Promise
Among Oklahoma's veteran benefits is the Oklahoma Heroes Promise college scholarship. This is offered for children of service members killed in the line of duty. Tuition is covered for up to five years, and students have the option of choosing a private college in Oklahoma or courses at public technology centers accredited for an Applied Science degree.
The amount of tuition varies depending on each student's situation (full or part-time enrollment) and the chosen college.
Children of service members in any U.S. branch who passed away after January 1, 2000 are eligible as long as the service member filed an Oklahoma tax return for the year of their death or year prior to their death.
To qualify, students must be Oklahoma residents and enroll in the Oklahoma State System of Higher Education before they turn 21.
For more information call the Heroes Promise staff at (405) 225-9131.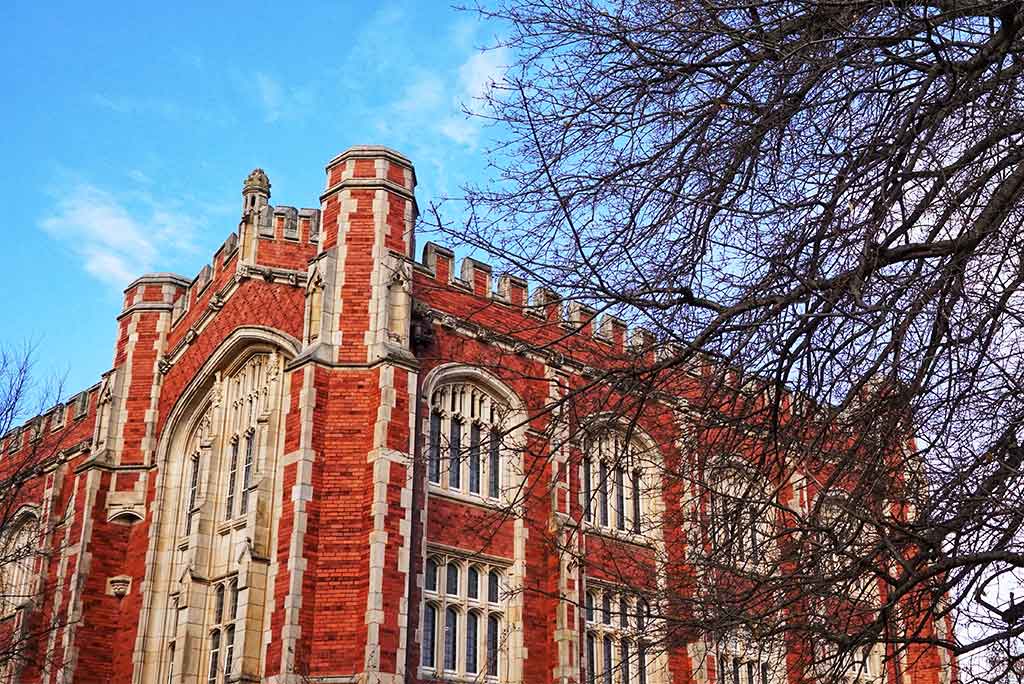 ---
Hiring and Employment Benefits for Oklahoma Veterans
Hiring Preference for Veterans in Oklahoma
Oklahoma veteran benefits include hiring preference to honorably discharged veterans, surviving spouses, and spouses of disabled veterans. Applicants must be able to perform the duties required of the position.
If an employer is administering an examination prior to hiring, the employer must add the following percentages to their passing scores:
5 points added to veterans' scores
10 points added to disabled wartime veterans' scores
Veterans with a 30 percent VA disability rating or greater are given Absolute Preference and placed at the top of the register for hiring. These veterans are also eligible for exemption from entrance exams under the Special Disabled Veterans program.
To receive preference, an applicant must be an honorably discharged veteran, a surviving spouse, or the spouse of an honorably discharged veteran who has a service-connected permanent and total (P&T) disability.
Learn more about Oklahoma hiring preferences for veterans.
Jobs for Veterans State Grant (JVSG) and Veteran Employment Services
The Oklahoma Department of Veterans Affairs runs the Veterans Employment Services Program, which helps veterans find gainful civilian employment.
The Jobs for Veterans State Grant program helps veterans and spouses in Oklahoma by providing personalized career services as part of Oklahoma veteran benefits. Additionally, 20 Disabled Veterans' Outreach Program (DVOP) specialists work throughout the state to help make sure disabled veterans receive priority of service and specialized training. There are 25 locations throughout the state with veterans trained to help transitioning veterans succeed in the civilian workforce.
You can find a list of recent job openings with Veteran Employment Services on the ODVA veteran job board.
Veterans Job Clubs
Veterans Employment Services conducts monthly job clubs in Tulsa, Oklahoma City, and Lawson to connect employers and veterans. Veterans should come with multiple copies of resumes and dress professionally.
Find out more information about the monthly Job Clubs here.
Reciprocal Employment Licenses for Veterans and Military Spouses
Military members can use their education and experience from military service to apply for an expedited state license in an applicable field. Members must provide evidence of meeting prerequisites, complete applicable background checks and take an exam if applicable.
Spouses of veterans are eligible for the same Oklahoma veteran benefits for an expedited license if they have the same active license in another state, moved to Oklahoma with their spouse while on military orders, and left employment in another state.
Both spouses and military members are also eligible to have the licensing fee waived for the first period of issuance.
Learn more about the Post-Military Service Occupation, Education and Credentialing Act.
---
Housing Programs for Veterans in Oklahoma
Oklahoma State Veterans Homes
Veterans requiring intermediate or skilled nursing care may find a solution with the Oklahoma State Veterans Centers.
With seven locations across the state, veterans have access to every facet of health care they might require. These locations operate as private communities to provide care for up to 1,400 veterans. They're situated on large beautiful acreages and strive to promote independence and dignity.
These homes represent some of the most helpful Oklahoma disabled veteran benefits available. Priority admission is granted in order to WWII veterans, former POWs, and eligible wartime veterans, followed by veterans with a disability rating of 70 percent or greater, and finally veterans with disability ratings of 60 percent and below.
Eligibility requirements include:
90 days or more served on active duty
The need for skilled nursing care
If there are openings, spouses and surviving spouses may also be admitted.
For more information or to apply, visit the ODVA.
---
Oklahoma Veteran Benefits for Healthcare
---
Oklahoma Veterans Benefits at the DMV
Oklahoma veteran benefits include vehicle license, registration, and driver's license benefits, and there are special designations for Oklahoma disabled veterans.
Veteran Designation on Oklahoma Driver's License or ID
Veterans can get a "Veteran" designation on their driver license or ID card at no additional cost.
To be eligible, you must present a DD214, or equivalent (which indicates "honorable" or "general under honorable conditions" discharge), a VA ID card, or copy of your current orders at a Motor Licensing Tag Agent when applying.
List of Motor License Agent locations.
Oklahoma Veterans License Plates
Oklahoma veteran benefits from the tag agency include 90 license plates to honor the service and sacrifice of eligible service members, veterans, retirees, and family members. You may be required to provide documentation for specific plate types.
See the military license plate application.
Disabled Veteran License Plates in Oklahoma
If you're a veteran with a VA disability rating of 50 percent or higher, you may be eligible for a disabled or partially disabled license plate.
Apply for a disabled veteran license plate here.
Vehicle Registration Discounts for Veterans in Oklahoma
Vehicle registration costs $26 annually for active military either residents of Oklahoma or stationed in Oklahoma.
Veterans with a 50 percent service-connected disability or greater are entitled to reduced annual vehicle registration fees of $5.
Learn about vehicle registration here.
Sales Tax Exemptions on Vehicles for Disabled Veterans
Veterans with a 100 percent P&T VA disability rating are eligible for sales tax exemptions on their vehicles up to $25,000 per year. Unremarried surviving spouses are eligible for sales tax exemptions up to $1,000 per year.
The veteran must:
Be listed on the title as the vehicle owner
Have purchased the vehicle on or after July 1, 2005
Veterans can apply for a vehicle sales tax exemption online with the Oklahoma Taxpayer Access Point. You must scan or mail in your letter of qualification from the Oklahoma Department of Veteran's Affairs along with the application.
---
Recreational Oklahoma Veteran Benefits
Discounted Lifetime Hunting and Fishing Licenses for Disabled Veterans
The Oklahoma Department of Wildlife Conservation offers discounted hunting and fishing licenses to disabled veterans with a lifetime license at the following rates:
$200 for disabled veterans with rating less than 60 percent
$25 for disabled veterans with a 60 percent or greater rating
Any active duty members and dependents stationed in Oklahoma may purchase licenses at resident rates.
Apply for a hunting and fishing license in Oklahoma online.
Free Park Entry in Oklahoma
All veterans with an honorable discharge are honored in Oklahoma with free entry to state parks and state run museums. Bring your DD214 to show proof of service.
Stars and Stripes Project
Veterans and families may be eligible for free licenses with this donor-funded program supporting Oklahoma veteran benefits. Recipients can choose from either a hunting license, fishing license, or combo hunting/fishing license. To be eligible, recipients must be:
a veteran who is an Oklahoma resident, or
a Gold Star Lapel Pin recipient, or
the next of kin of a deceased service member
Learn more about the Stars and Stripes Project.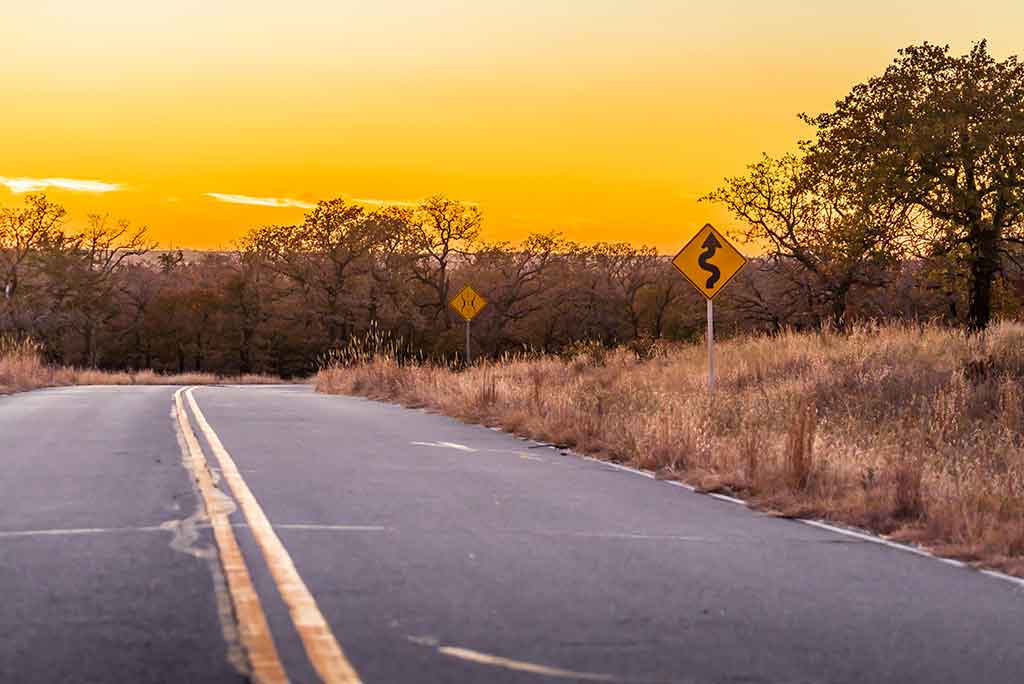 ---
Miscellaneous Benefits for Oklahoma Veterans
Oklahoma Cross of Valor
Former POWs are eligible to receive the Oklahoma Cross of Valor if they entered military service as an Oklahoma resident and served during wartime with an honorable discharge.
Contact the Oklahoma Department of Veterans Affairs for more information at (405) 523-4000.
---
FAQs
Are there special property tax exemptions for Oklahoma veterans?
Yes, disabled veterans with a rating of 100% P&T receive a full property tax exemption in Oklahoma. Unremarried surviving spouses of eligible veterans may also apply for this benefit.
Are there income tax exclusions among Oklahoma veteran benefits?
Active service members who are residents of Oklahoma don't have to pay state income tax. Veterans can exclude 75 percent, or up to $10,000 of their retirement pay (whichever is greater), from the Oklahoma state income tax return.
Does Oklahoma award college credit for military training?
Oklahoma colleges are required to consider military training and experience, and award credit and credentialing appropriately on a case-by-case basis.
Do Oklahoma veterans receive preferential treatment when seeking employment?
Oklahoma veterans with an honorable discharge receive an additional 5-point credit and disabled veterans receive an additional 10-point credit to their scores for the Oklahoma civil service exam for state jobs. Veterans with a VA disability rating of 30 percent or more receive Absolute Preference and are placed at the top of the register for hiring.
Are there Oklahoma veteran benefits offering reduced recreational fees?
The Oklahoma Department of Wildlife Conservation offers a discounted lifetime hunting and fishing license to disabled veterans. The lifetime license costs $25 for veterans with a VA disability rating of 60 percent or more, and $200 for those with a rating below 60 percent. Veterans with an honorable discharge are also granted free admission to state parks and museums.
---
MAKE SURE YOU GET ALL THE BENEFITS YOU DESERVE
Regardless of what state you live in, it's important that you pursue the monthly compensation payments due to you for disabilities connected to your military service.
Most veterans are underrated for their disabilities and therefore not getting the compensation they deserve. At VA Claims Insider, we help veterans understand and take control of the claims process so they can get the rating and compensation they're owed by law.
Our process takes the guesswork out of filing a VA disability claim and supports you every step of the way in building a fully-developed claim (FDC)—so you can increase your rating in less time!
If you've filed your VA disability claim and have been denied or have received a low rating – or you're not sure how to get started – reach out to us for a FREE VA Claim Discovery Call, so you can FINALLY get the disability rating and compensation you deserve. We've supported more than 15,000 veterans to win their claims and increase their ratings. NOW IT'S YOUR TURN.
---
About the Author
About VA Claims Insider
VA Claims insider is an education-based coaching/consulting company. We're here for disabled veterans exploring eligibility for increased VA disability benefits and who wish to learn more about that process. We also connect veterans with independent medical professionals in our referral network for medical examinations, disability evaluations, and credible independent medical opinions and nexus statements (medical nexus letters) for a wide range of disability conditions.