In this post, we'll explore how to get discounted Nexus Letters for Veterans to help establish service connection for their VA disability claims.
While you can't get free Nexus Letters, you absolutely can get Nexus Letters at discounted prices; we reveal and explain two solid options below to get high-quality Nexus Letters from private healthcare providers at reduced rates.
So, if you want to save time and money, this article is for you!
Let's jump in.
What Are VA Nexus Letters?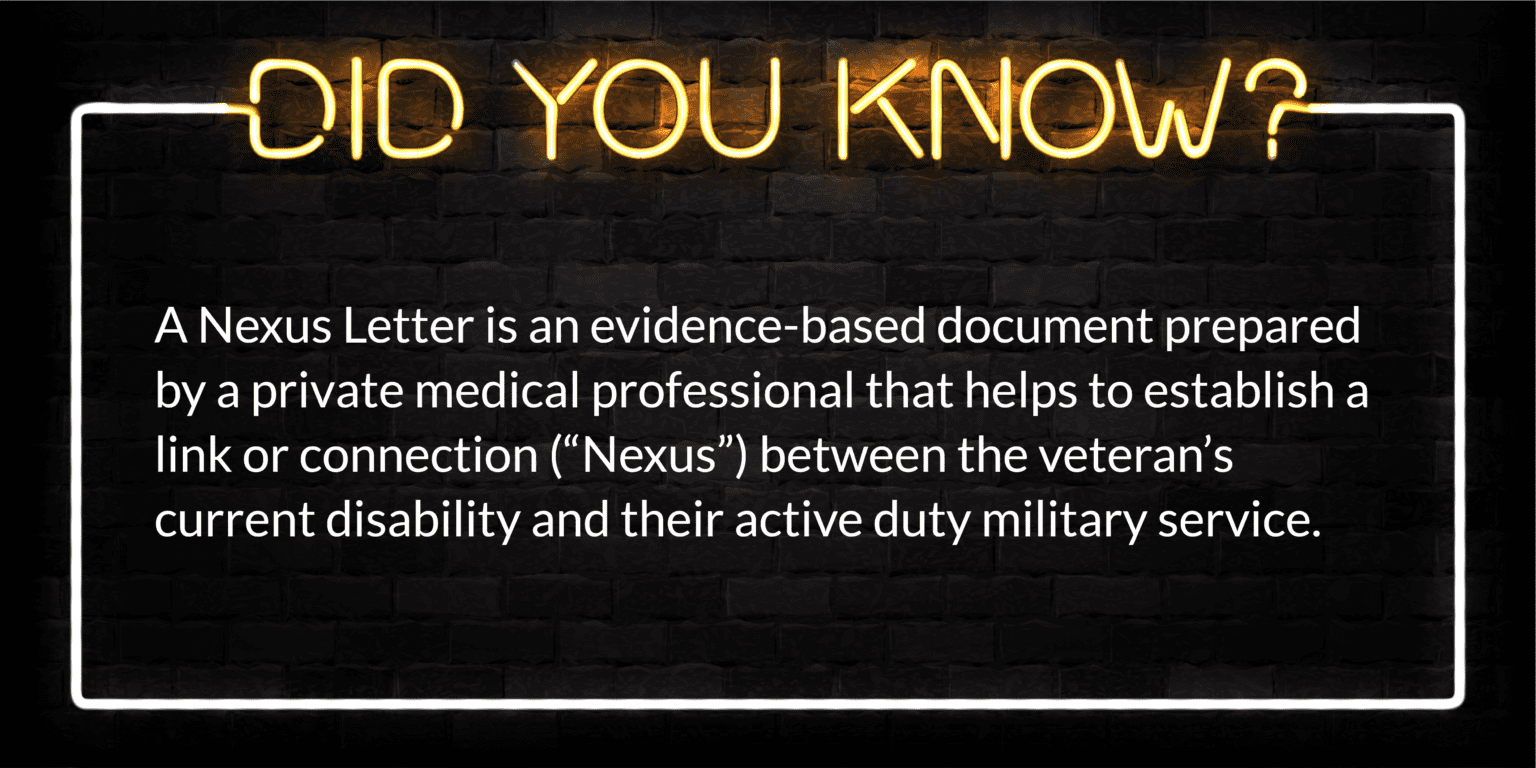 According to Tara Thompson, PA-C and Founder of MRPY Professional Services:
"A VA Nexus Letter is an optional support document for your VA disability claim that discusses in-detail how a current medical condition is either connected to your military service or to one of your service-connected disabilities. It is written by a licensed medical professional who is trained to provide this type of expert independent medical opinion. The key components include a statement of likelihood that the condition is service connected using specific phrases, for example, "at least as likely as not" or "more likely than not," and a detailed rationale for the opinion. Additional components that can be helpful and may tip the balance in your favor for service connection are references to peer reviewed medical literature and any VA case precedent that apply to the veteran's claim."

— Tara Thompson, PA-C
Brian Reese describes a VA Nexus Letter as:
"A Nexus Letter is an evidence-based document (advisory type opinion) prepared by a private medical professional that helps to establish a link or connection ("Nexus") between the veteran's current disability and their active-duty military service."

— Brian Reese VA Claims Insider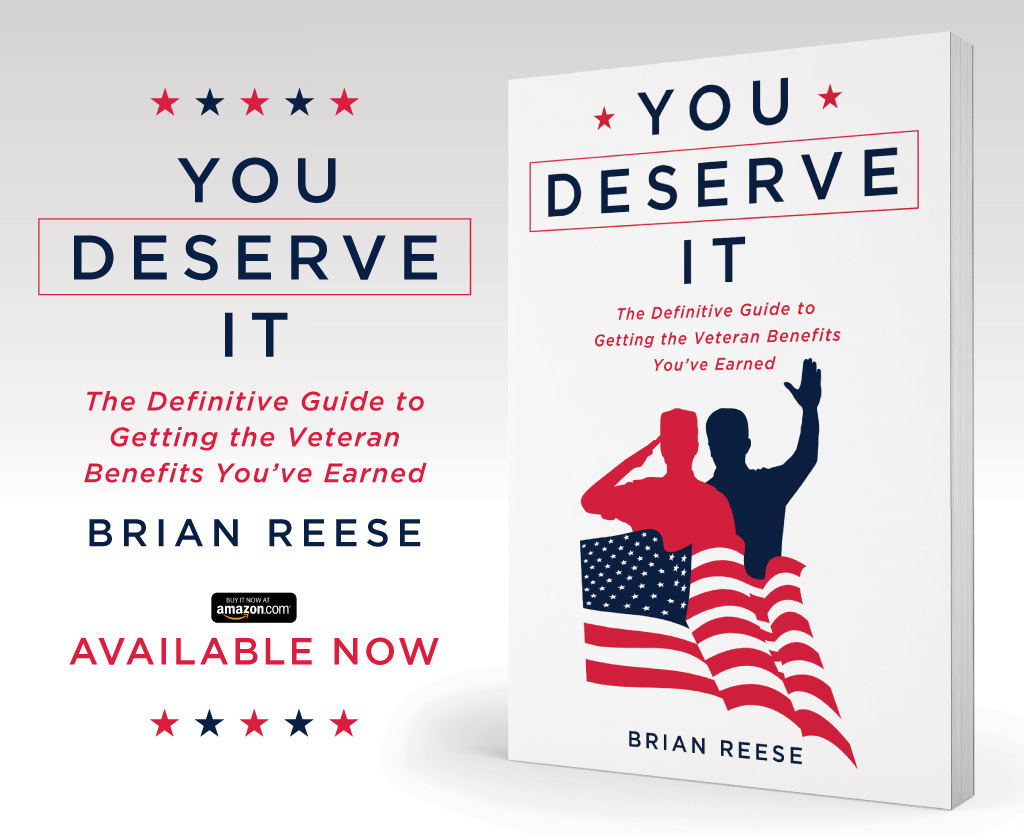 Pro Tip: Not all Nexus Letters are created equally nor are they offered equal weight by the VA.
A Nexus Letter is never required, and it does not "guarantee" service connection.
Veterans must ensure their Nexus Letter has high probative value:
"For a Nexus Letter to have high probative value in support of a veteran's claim for VA disability benefits, it should be thorough, factual, and include convincing, evidence-based rationale. The letter should also include all records reviewed as well as relevant medical research reports and BVA case law decisions used to help support the doctor's independent medical opinion. The strongest nexus letters include a nexus statement with the words "at least as likely as not" assuming the independent medical provider believes the veteran's condition was caused or aggravated by his/her active-duty military service."

— Brian Reese, Bestselling Author of You Deserve It: The Definitive Guide to Getting the Veteran Benefits You've Earned
While Nexus Letters can be submitted at any time during the VA claim process, we recommend veterans provide them to the VA at claim submission – either the initial claim, increase claim, or during the appeals process.
Do I Need a VA Independent Medical Opinion (IMO)?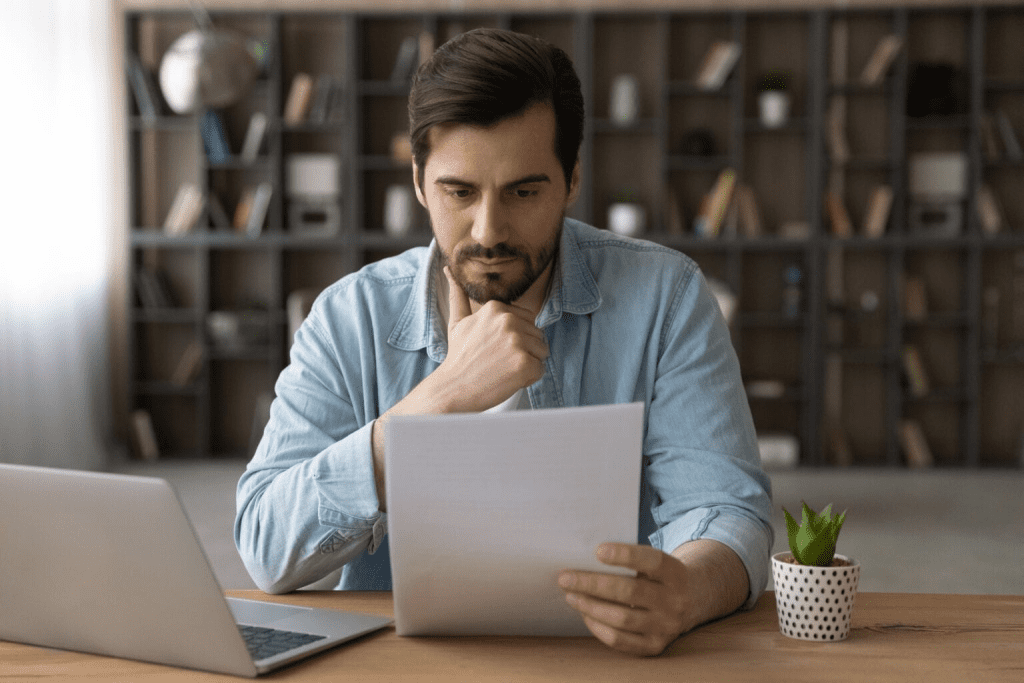 While a VA Independent Medical Opinion, also called an "IMO" or a "Nexus Letter" from a private healthcare provider, is never required, there are certain instances where a veteran might want to obtain one to help establish service connection for their VA disability claim.
Here's a simple litmus test to determine if you should get a Nexus Letter for your VA claim:
If your disability was diagnosed during service, and it's in your military medical records (Service Treatment Records), you probably do not need a Nexus Letter. Why? Because you have medical evidence that the disability existed during your military service.
If your disability was not diagnosed during service or if there are no documented symptoms in your military medical records, you probably do need a Nexus Letter. Why? Because you don't have medical evidence that the disability existed during service.
If you're attempting to service connect a previously denied VA claim or trying to file for secondary service connection, a Nexus Letter is highly recommended. Why? Because you need a powerful argument to overcome a previous VA claim denial. In addition, secondary service connection requires Medical Nexus Evidence that your new disability is "proximately due to" or "aggravated by" a current service-connected disability.
What is the Difference Between a "Medical Opinion" and a "Independent Medical Opinion?"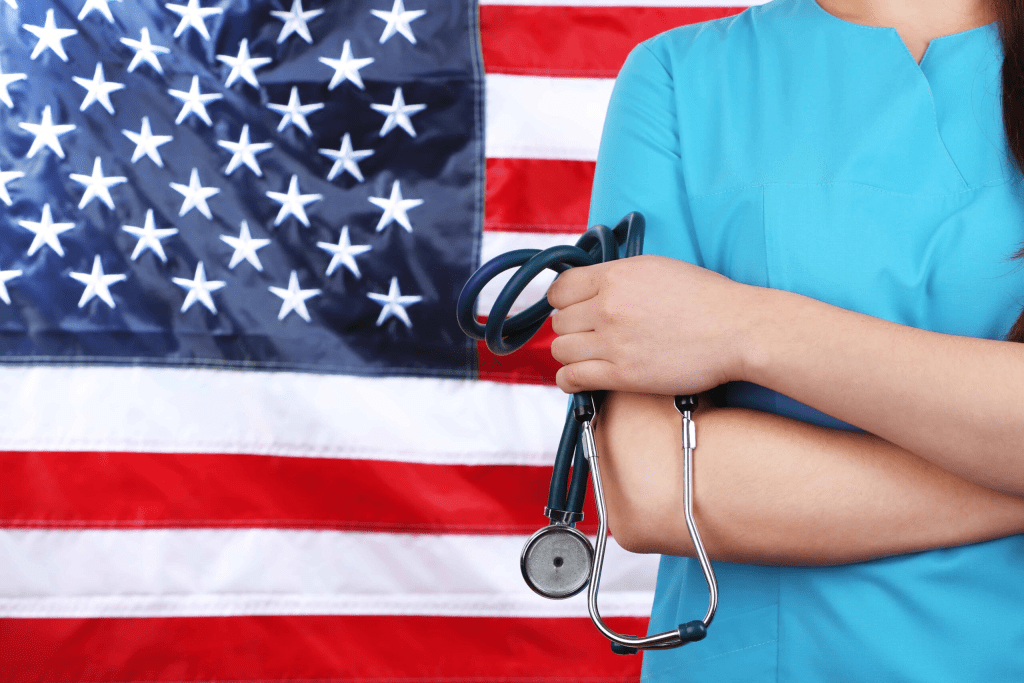 A Medical Opinion is not independent; in fact, it's "dependent" on the VA.
Keep in mind that a C&P examiner will give his/her Medical Opinion at your C&P exam, but that's not the same thing as an IMO.
An Independent Medical Opinion is exactly the opposite—it's "independent" of the VA, to include the C&P examiner's opinion.
If you're looking for even more validation as to why veterans should get an Independent Medical Opinion (IMO) from a private provider before submitting their claim to the VA, continue reading.
VA Could Improve the Accuracy and Completeness of "Medical Opinion" Requests for Veterans' Disability Benefits Claims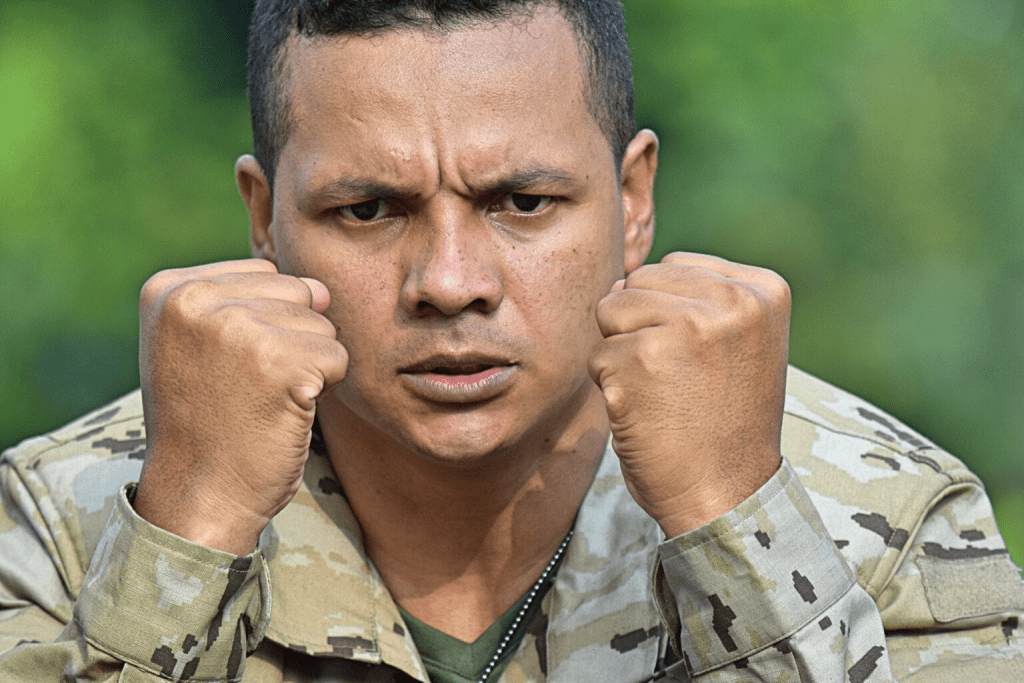 A recent report from the VA OIG review team estimated that 27,900 of 41,100 requests (68%) did not follow required procedures during the review period (October 1, 2020–September 30, 2021) to request a Medical Opinion for a veteran's VA disability claim.
VA claim processors did not consistently identify relevant medical evidence for the examiner's review, did not always use adequate language, did not regularly request all warranted medical opinions, and sometimes requested unnecessary medical opinions.
These failings can lead to inaccurate medical opinions, incorrect decisions on veterans' claims, delayed decisions for veterans, and wasted resources (for example, if the medical opinion is returned for staff to rework).
Source: https://www.va.gov/oig/pubs/VAOIG-22-00404-207.pdf
VA Recently Updated M21-1 Adjudication Procedures Manual Regarding Private Medical Evidence and Fee Based Nexus Letters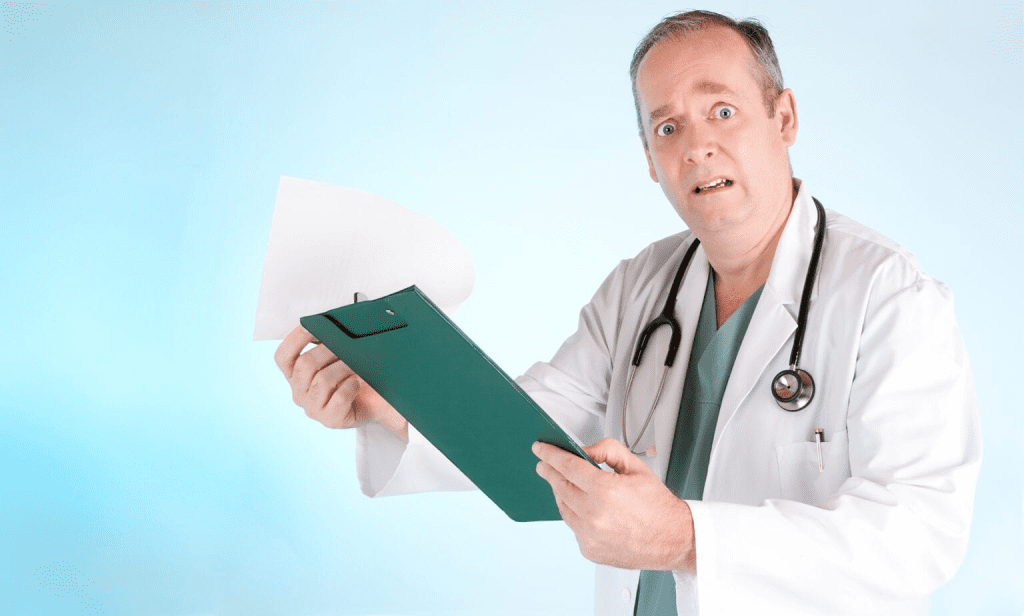 There's a rumor going around that private medical evidence for a veteran's disability claim must come from his/her "treating physician."
This is false.
The probative value of the medical evidence should not be discounted just because the evidence comes from a private healthcare provider who is not the veteran's treating physician (that's not allowed).
The VA recently clarified that evidence does not need to come from a treating physician, among other things.
VA does not apply the "treating physician rule," whereby the evidence of a treating physician is generally entitled to more weight than evaluations made by consulting physicians or expert witnesses.
However, a treating physician's familiarity with the history of a disability may increase the probative value of any medical evidence/opinion.
Pro Tip: If an examiner's conclusion merely echoes the reported history of a claimant, without offering any medical rationale in support, the evidence cannot be deemed an adequate medical opinion and should not be assigned any probative value.
Also note there is no prohibition against acceptance of a VA examination report for rating purposes from a fee-based medical examiner who has previously submitted a statement on the claimant's behalf.
Where Can I Find Doctors That Write Nexus Letters for Veterans?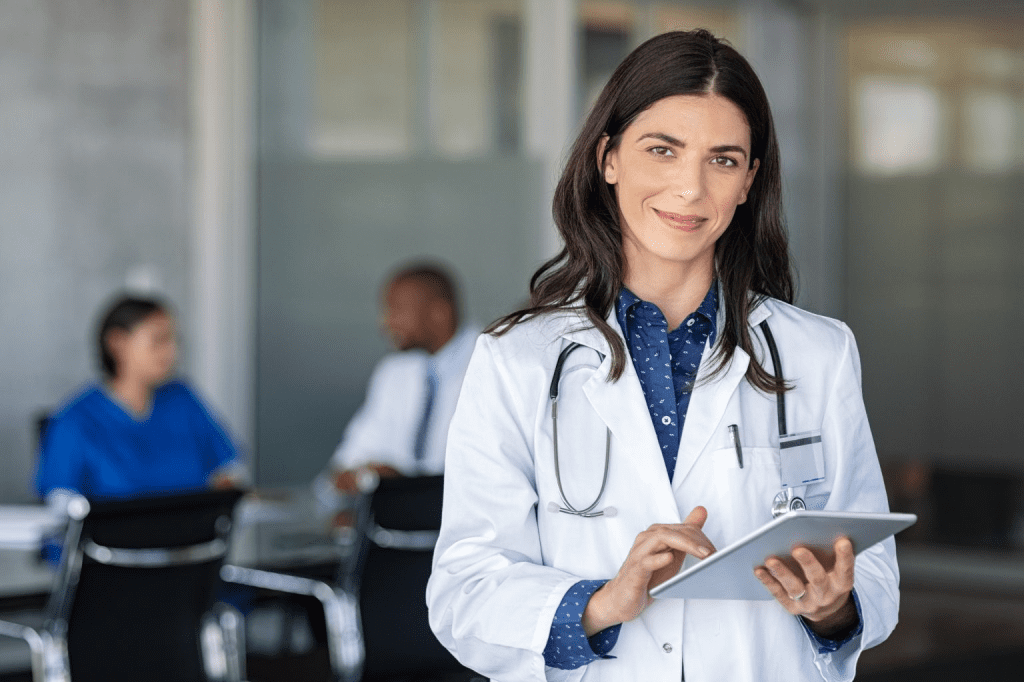 Veterans should do research online for the best doctors who write Nexus Letters.
Here's two good options for veterans to get high-quality Nexus Letters, from licensed providers nationwide, at reduced rates:
Pros: High-quality firm with extensive experience helping over 10,000 veterans to-date with credible Nexus Letters. Serves veterans nationwide and in Puerto Rico. Also offers virtual exams, rush services, DBQs, rebuttal letters, and recurring mental health therapy. Veterans can connect with a licensed provider in their state from a mobile device, anytime, anywhere with Telemedica's simple and easy to use telehealth platform.
Cons: Lack of specialty medical doctors. Not available for in-person evaluations.
*Disclaimer: Telemedica is a VACI-Affiliated Provider and VA Claims Insider Elite Members can get Nexus Letters and DBQs at 61-67% off Telemedica's published rates.
Pros: Veteran-owned and operated company that provides medical evidence documentation to veterans nationwide. Also offers NexusPrep™, virtual exams, DBQs, and rebuttal letters. Competitive rates on all products and services.
Cons: Lack of specialty medical doctors. Not available for in-person evaluations.
Conclusion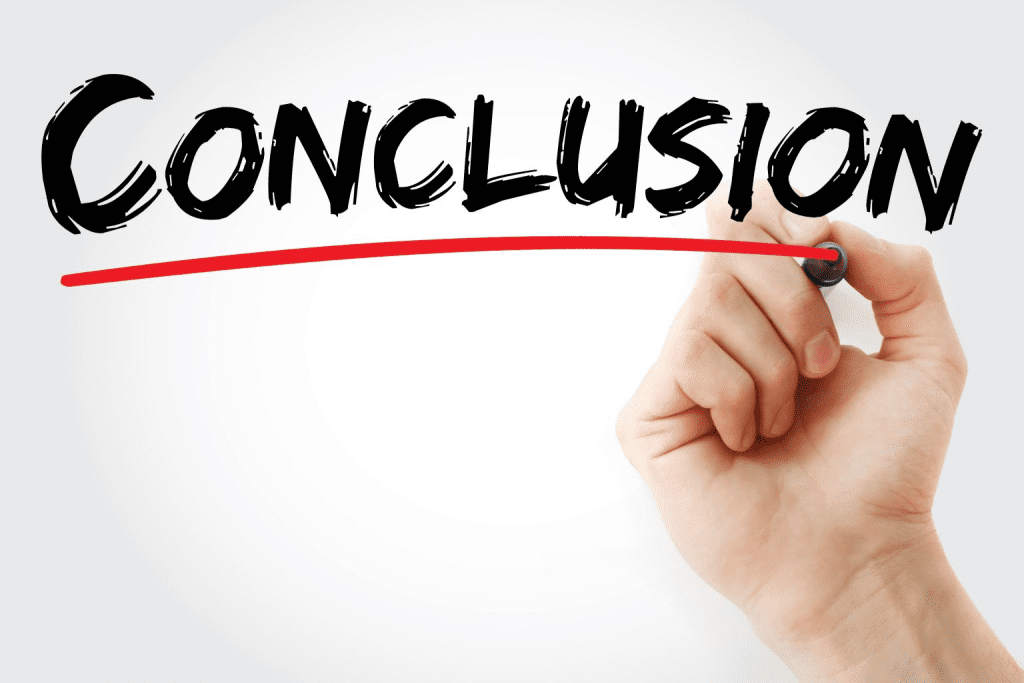 #1). If you have little or no evidence of a disability in your service treatment records (military medical records), get a Nexus Letter.
#2). If your VA claim was denied service connection, get a Nexus Letter.
#3). If you're trying to prove secondary service connection for a VA secondary claim, get a Nexus Letter.
While a Nexus Letter does not guarantee service connection, it can serve as the missing link for veterans trying to establish service connection for their VA disability conditions.
A VA Nexus Letter is also incredibly powerful to combat a bad C&P exam, especially if a veteran has been previously denied service connection for a condition in which he/she believes should be service connected. 
Veterans: Do You Want a Nexus Letter?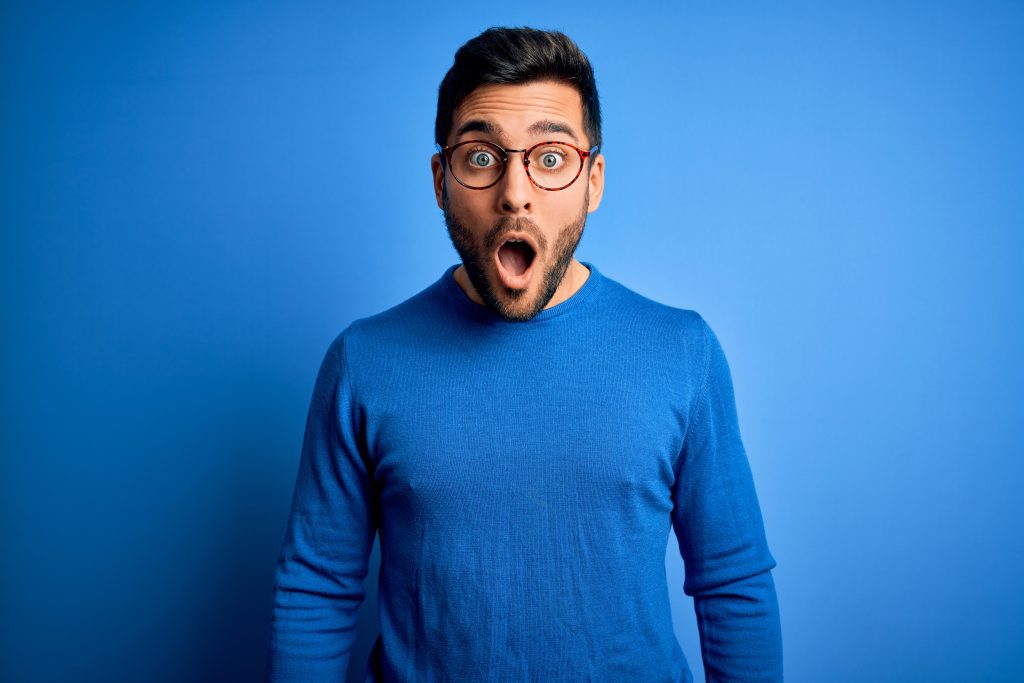 SHOCKER: The data shows the VA is probably going to screw up your request for a Medical Opinion (Nexus)…
Up to 68% of the time in fact...
But did you know you can meet the "Nexus" requirement INDEPENDENTELY, without the VA, and possibly have a better shot of getting service connected, maybe even without a C&P exam?
Yep, it's true.
How?
By getting a VA Independent Medical Opinion (IMO) from a private provider.
We can help you get a Nexus Letter at reduced rates!!!
Watch this video:
20,000+ disabled veterans served in our membership programs since 2016.
30% average VA rating increase for veterans who complete our #1 rated Elite program.
Employs 144 teammates; comprised of 44 veterans and 12 military spouses.
Better Business Bureau (BBB) accredited.
About the Author
Brian Reese
Founder & CEO
Brian Reese is a VA benefits expert, author of the #1 Amazon Bestseller You Deserve It: The Definitive Guide to Getting the Veteran Benefits You've Earned, and founder of VA Claims Insider – "The Most Trusted Name in Education-Based Resources for Veterans."
His frustration with the 8-step VA disability claims process led him to create "VA Claims Insider," which provides U.S. military veterans with tips, strategies, and lessons learned for successfully submitting or re-submitting a winning VA disability compensation claim.
Brian is also the CEO of Military Disability Made Easy, which is the world's largest free searchable database for all things related to DoD disability and VA disability claims and has served more than 4,600,000 military members and veterans since its founding in 2013.
His eBook, the "9 Secrets Strategies for Winning Your VA Disability Claim" has been downloaded more than 300,000 times in the past three years and is the #1 rated free VA disability claims guide for veterans.
He is a former active duty Air Force officer with extensive experience leading hundreds of individuals and multi-functional teams in challenging international environments, including a combat tour to Afghanistan in 2011 supporting Operation ENDURING FREEDOM.
Brian is a Distinguished Graduate of Management from the United States Air Force Academy, Colorado Springs, CO and he holds an MBA from Oklahoma State University's Spears School of Business, Stillwater, OK, where he was a National Honor Scholar (Top 1% of Graduate School class).