Few things can derail your life, like sexual trauma. It can trigger an onslaught of physical and emotional symptoms, making it difficult to function at work and in relationships.
Tragically, it's all too prevalent in the military. Studies show that 33% of female veterans and nearly 2% of male veterans screened positive for military sexual trauma (MST). This means that 1 in 3 women and 1 in 50 men respond "yes" to experiencing MST when screened by their VA provider. Yet the military's power structure often discourages people from reporting MST and getting the help they need. They worry that their superiors may not believe them or that there will be retribution. 
There is hope and help for survivors of MST. While the military still has a long way to go, they are working to make it easier for survivors to report sexual trauma. And regardless of whether the survivors reported the trauma directly after the event, the military is opening up more ways for survivors to qualify for the help they need.
If you are a survivor of military sexual trauma, it's time to stop suffering in silence. Out of fairness to yourself and those around you, it's time to claim the VA benefits you are legally entitled to for what you suffered and put yourself on the path to recovery.  Continue reading to learn the first five steps to getting VA benefits for MST.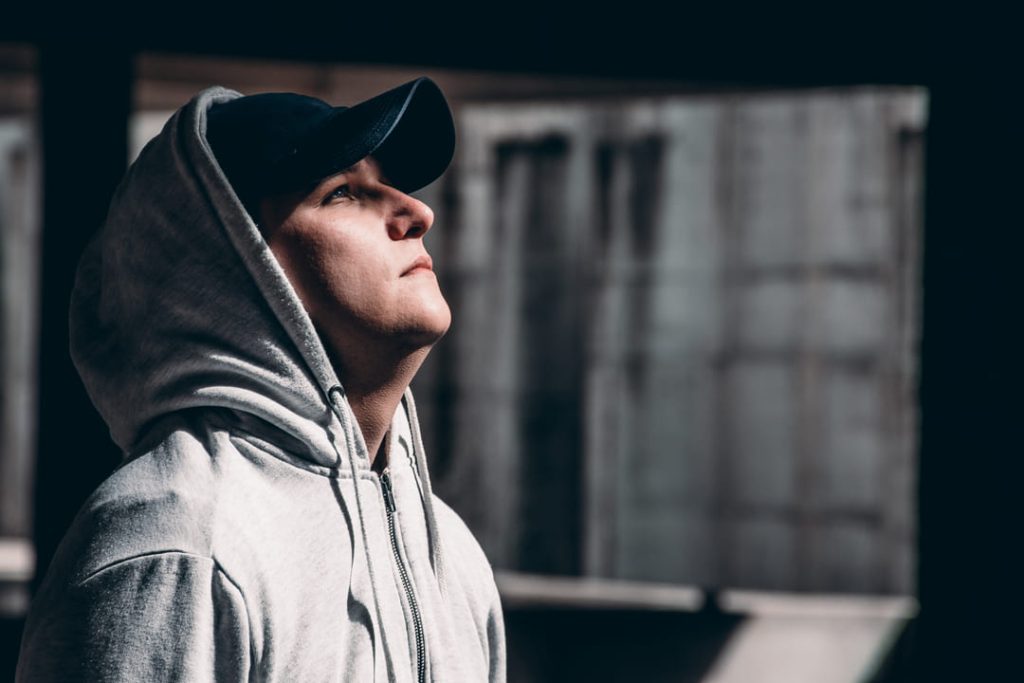 1. Understand the Symptoms of Military Sexual Trauma
Survivors of MST often live in the fog of their trauma, not identifying how they got here. This is understandable. Sexual trauma is a dark night that no one wants to return to. You may find yourself living in a state of denial. Your brain may even fragment or repress memories of the traumatic event. You may mistakenly blame yourself for how you're feeling and acting. 
The symptoms of sexual trauma may include:
Depression or numbness
Flashbacks
Anger and irritability
Trouble sleeping
Nightmares
Unexplained physical problems (such as pain)
Trouble concentrating
Using destructive behaviors to cope (such as drinking or using drugs)
Feeling isolated or disconnected from loved ones
Feeling distrust towards others (often for no reason)
Difficulty getting along with authority figures (such as a boss)
If you were sexually assaulted or harassed and are dealing with these symptoms, you may be suffering from sexual trauma. It's time to reach out for help.
2. Know What You're Legally Entitled To
Military sexual trauma refers to sexual assault or harassment experienced during military service. It includes someone:
Pressuring you into sexual activities, such as with threats or bribes
Having sexual contact with you without getting your consent (including when you are asleep or intoxicated)
Touching you in sexual ways
Commenting on your body or making sexual remarks that make you feel uncomfortable
You can receive compensation from the VA if you have a current health condition related to these experiences.
Note that there is no VA rating directly for military sexual trauma. The path to receiving compensation is to file a claim for the conditions resulting from MST. These may include:
Major depressive disorder
Post-traumatic stress disorder (PTSD)
Generalized anxiety disorder
Pain-related physical symptoms (including gastrointestinal, neurological, and musculoskeletal pain)
This is not a stretch. Veterans have a very high success rate of getting compensated for the conditions related to their MST. For example, MST often leads to PTSD. PTSD is currently the fourth most prevalent condition to get service-connected compensation.
Aside from VA disability compensation, you may be eligible for other benefits, including:
Free VA treatment for physical and mental health conditions
10-point hiring preference for federal government jobs
Career counseling services
Pension
Education assistance
Home loan assistance
Insurance
Many of these benefits are available to survivors of MST regardless of whether or not you have an MST-connected VA rating. To find out what services you are eligible for, contact your VA health facility and ask to speak with the MST coordinator (every facility has one).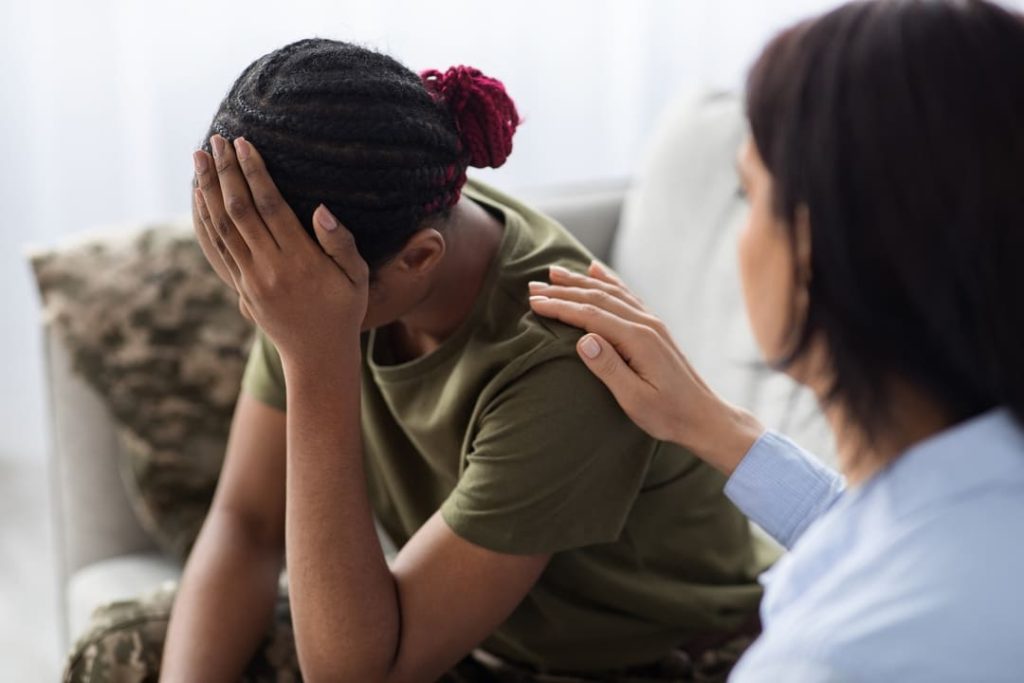 3. Gather the Right Evidence
Filing a VA claim related to your military sexual trauma can be a very vulnerable process. It may be painful for you to even think about or speak of your trauma. If you are denied, it can feel very personal.
But realize that the VA has a series of wickets that they must push every claim through. It is not an emotion-based process; it is mechanized and evidence-based. The more compelling your evidence, the greater your chance of getting your condition service-connected.
If you did not report your military sexual trauma right after it happened, you still have a case. The VA cannot deny your claim just because you didn't report the incident or because the incident is not included in your service record. The VA recognizes that there are many reasons that people do not report their sexual trauma, and they make allowances for this.
To file your claim for your MST-connected disability, you will need the following:
A current diagnosis from your medical provider (for major depressive disorder, anxiety disorder, PTSD, or some other condition stemming from your military sexual trauma). When you visit your doctor, make sure you are very specific about your symptoms. Describe their nature and frequency and tell how they affect your quality of life.
A nexus letter from a doctor connecting your physical or mental health condition to your MST. In this letter, your physician simply needs to declare that it is "at least as likely as not" that your military sexual trauma caused your condition.
A personal statement using VA form 21-4138. The VA will be looking for the full effect of your collective symptoms (not just one or two) on your overall health and quality of life. Talk about how your MST-related condition affects your ability to work or maintain healthy relationships. Highlight how you were different before and after your trauma occurred.
If you reported your MST when it happened, present the report and pertinent medical documents. If you did not report your MST, provide evidence of military sexual assault markers (detailed below).
Records from counseling centers, hospitals, rape crisis centers, or doctors
Tests for pregnancy or sexually transmitted diseases
Evidence of lagging work performance
Statements from family, roommates, co-workers, friends, counselors, or clergy referencing your MST-related symptoms (use VA Form 21-10210)
Evidence of increased substance abuse
Evidence of sexual dysfunction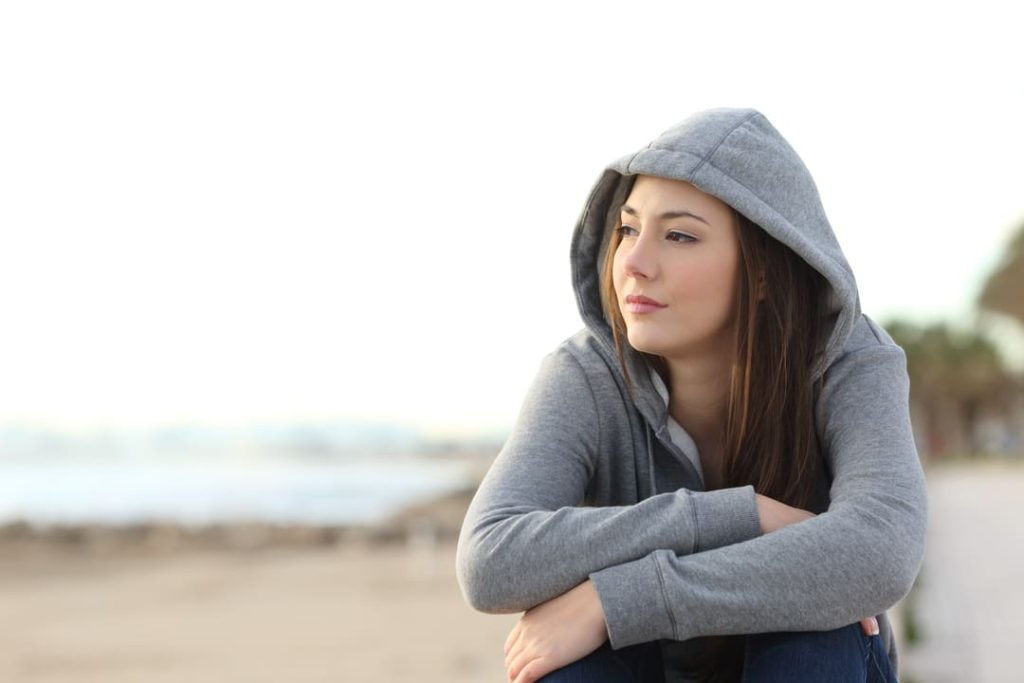 4. File Your VA Claim
This can be done online through VA.gov or in person at your local VA office. Be prepared to upload all supporting documents.
5. Prepare For Your C&P Exam
When you file your claim, the VA may ask that you report for a compensation and pension examination (C&P). The VA will reach out to you to schedule this exam. It is used to assess the scope of your disability and determine whether it is connected to your time in the military.
It is natural to feel nervous about your C&P exam, especially in relation to your sexual trauma. You can help cut through some of the anxiety by being prepared.
Be ready to share the details of the assault. Even though it may be painful to revisit them, they will strengthen your case.
Make a list of how the trauma has affected your daily life (your work performance, your sleep, your relationships). Explain how things changed after the assault.
Present yourself authentically. If your mental state is so bad that you can barely run a comb through your hair, that should be reflected in the way you show up. This is not the time to pretend to be something you're not. Allow your physician to see you where you're at.
Be honest about the details of the assault and its effect on your life. Dishonesty could come back to bite you. Don't exaggerate, but don't underplay the seriousness of the event, either. You do not need to have your best day. Be candid about the difficulties you face because of the trauma. If it affected your sex life, share this information. If you can barely leave the house and don't have the energy to shower, relay this, too.
It's easy to get rattled when seeing your doctor and forget the things you wanted to say. Write down bullet points to reference during your exam. That way, you can make sure to discuss all relevant details with your C&P examiner.
The irony of trauma is that it makes us want to isolate ourselves when we need the most help. Recognize that you are not alone. At VA Claims Insider, we can connect you with a community of military veterans, many of whom have survived sexual trauma just like you. We can educate and empower you to get your rightful VA rating and benefits so you can heal and move forward toward a brighter day.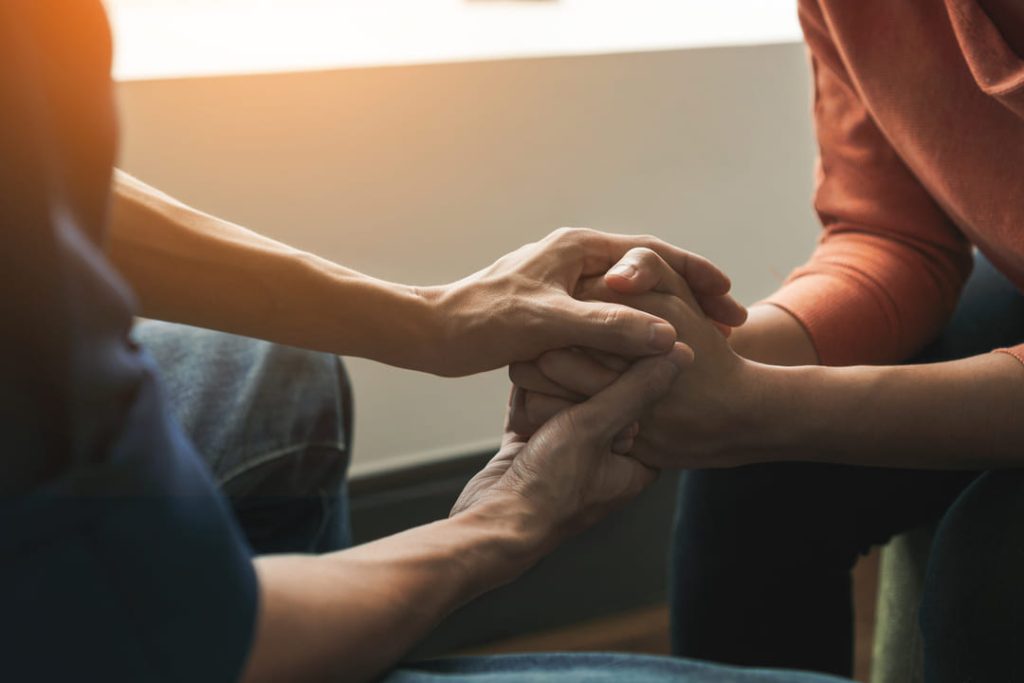 NEED MORE ASSISTANCE?
Most veterans are underrated for their disabilities and, therefore, not getting their due compensation. At VA Claims Insider, we help you understand and take control of the claims process, so you can get the rating and compensation you're owed by law. Our process takes the guesswork out of filing a VA disability claim and supports you every step of the way in building a fully-developed claim (FDC)—so you can increase your rating FAST!
If you've filed your VA disability claim and have been denied or have received a low rating—or you're unsure how to get started—reach out to us! Take advantage of a FREE VA Claim Discovery Call. Learn what you've been missing—so you can FINALLY get the disability rating and compensation YOU DESERVE!