Hello, Veterans, this is Brian Reese from VA Claims Insider. Today's post spotlights the wide array of Michigan Veterans Benefits you've been awarded if you live in the Wolverine state!
The Michigan Department of Military & Veterans Affairs (DMVA) – Veterans Affairs Agency (MVAA) administers a wide range of Michigan veterans benefits programs, such as free benefits and disability claims counseling, Michigan state veteran homes, VA health care, education grants, home loans, property tax incentives, insurance and recreational discounts, employment assistance, legal advice, and other valuable benefits.
You can visit the MVAA website to learn more about the activities, services, and benefits they can assist with if you are an in-state Veteran or family member of Michigan disabled veterans. But first, let's jump into all the Michigan veterans benefits and Michigan VA benefits the Wolverine State has in store for you!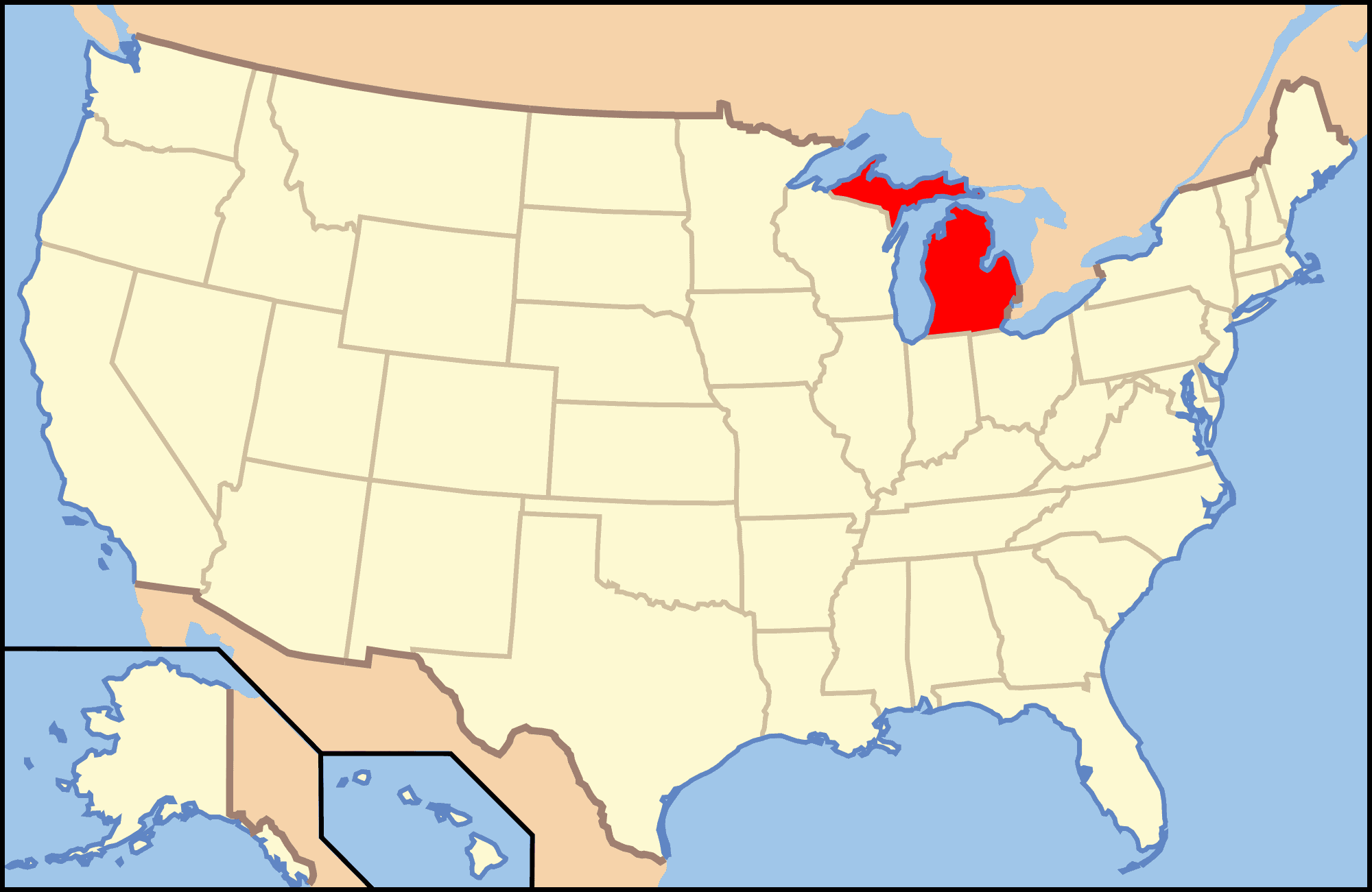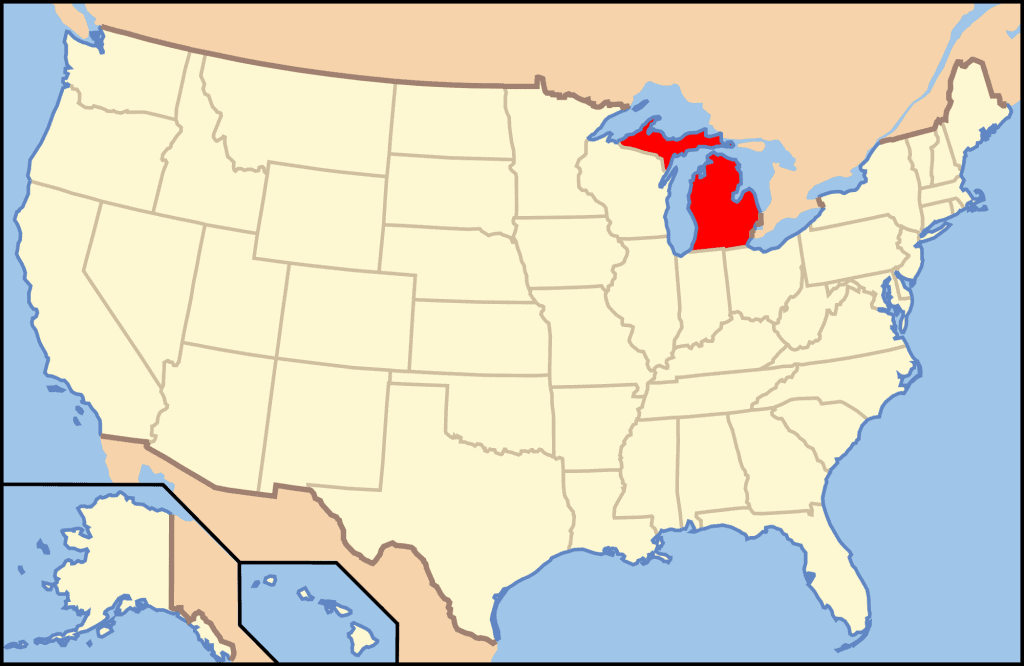 Overview of Michigan Military Life
Michigan's veteran population ranks 11th in the states according to the most recent available data from the U.S. Census Bureau (released in July 2019):
Adult Population: 7.8 million (10th)

Veteran Population: 552,362 (11th)
Michigan ranks in the top half of states for highest unemployment for veterans for veterans below poverty level.
Veteran Unemployment: 4.4% (23rd overall)

Veteran Poverty Rate: 7.2% (21st)
Michigan also is in the 15 states with disabled veterans.
Veterans with a Disability: 31.9% (13th)
Michigan does happen to be one of the cheapest states to live in, with a low cost of living (ranking 5th) and some of the best housing affordability in the nation (housing affordability ranking: 9th).
However, overall Michigan is ranked 33rd when it comes to an economic environment for veterans. Part of this is because the median income of veterans in Michigan is $36,132, which is one of the lower medians in the states.
Unfortunately, Michigan ranks low for overall veteran quality of life (44th overall). Although there are many things going right for Michigan, the opportunities for veterans are not as great as other states, and the weather can be hard to live in during the winters. Interestingly, Michigan also ranks in the top 10 states for veteran health care (9th). The state has a high number of VA locations with 28 as well as 4 military bases.
With all that said, let's take a closer look at the benefits for Michigan disabled veterans.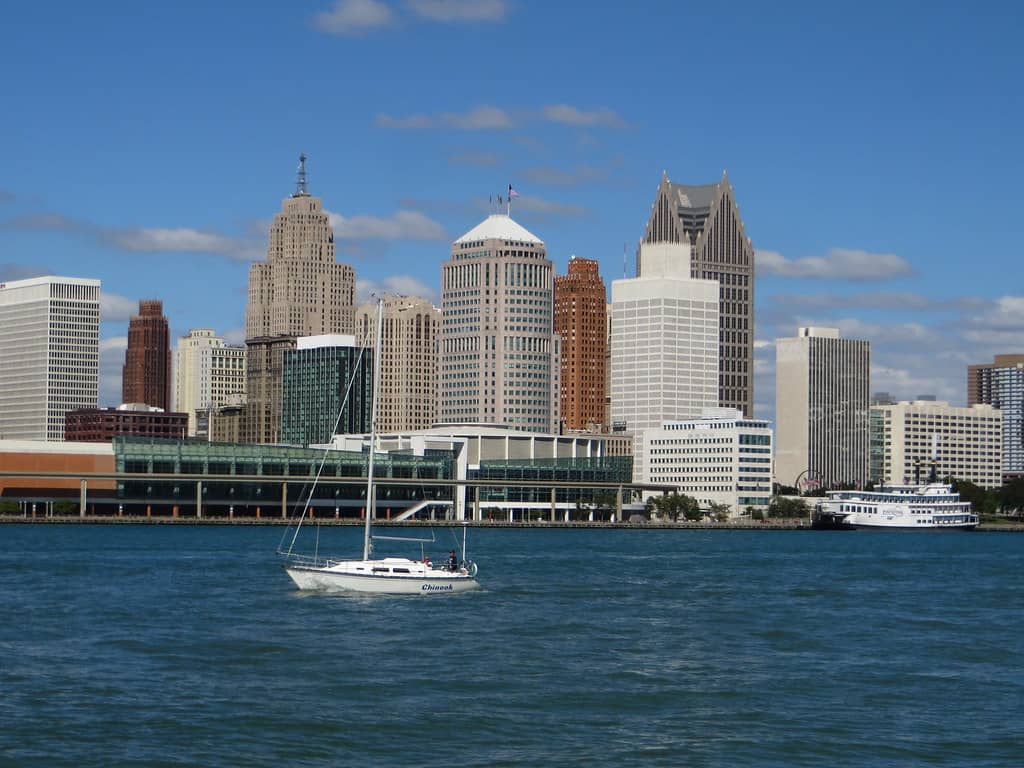 STATE OF MICHIGAN BENEFITS OVERVIEW
Veterans Benefits Administration- Northeast District
Detroit Regional Office, Patrick V. McNamara Federal Bldg., 477 Michigan Ave. Detroit, MI 48226 Phone: 800-827-1000
Michigan Veterans Benefits: Financial
PROPERTY TAX WAIVER
100 percent permanently and totally disabled veterans and veterans who are entitled to veterans benefits at the 100 percent rate or unremarried surviving spouses (if the veteran passes away before the tax break is granted) may request a property tax waiver. An affidavit, Form 5107 and supporting evidence must be filed annually with the local government office issuing their property tax bill (city, village, township, etc.) any time after Dec. 31 and before, or until the conclusion of, the December Board of Review.
In order to be eligible for the exemption, the disabled veteran must have been honorably discharged from the armed forces of the United States. They must be a Michigan resident.
Additionally, they must meet one of the following criteria:
Has been determined by the VA to be permanently and totally disabled as a result of military service and entitled to veterans benefits at the 100 percent rate.
Has a certificate from the VA, or its successors, certifying that he or she is receiving or has received pecuniary assistance due to disability for specially adapted housing.
Has been rated by the VA as individually unemployable.
The unremarried surviving spouse of the disable veteran is eligible for the exemption based upon the eligibility of their spouse; therefore the spouse must also be a Michigan resident. The exemption will continue only as long as the surviving spouse remains unremarried.
When possible, the submission should be made in the first two months of the assessment year (January or February). For more information regarding the veteran's exemption, visit the Michigan Department of Treasury's website.
INCOME TAX
Active duty, retired pay and SBP payments are tax-free.
INCOME TAX CREDIT FOR PROPERTY TAX PAID
The state's income tax code provides a tax credit for property tax paid by a disabled veteran or surviving spouse. This benefit varies depending on disability rating and the family's income. Use the MI-1040CR-2 to apply for the tax credit. Even if no income tax is due, an eligible veteran may still submit a MI-1040CR-2 to receive the income tax credit as a tax refund. Visit the Michigan Department of Treasury website for a copy of the form and the instructions.
Emergency Assistance
Michigan Veterans Affairs Agency offers emergency assistance to those having temporary financial issues who require assistance with utility bills, vehicle or home repairs, medical bills or other debts.
There are many resources available including county Soldier & Sailor Relief Funds, the Michigan Veteran Trust Fund, and the National Guard Family Program.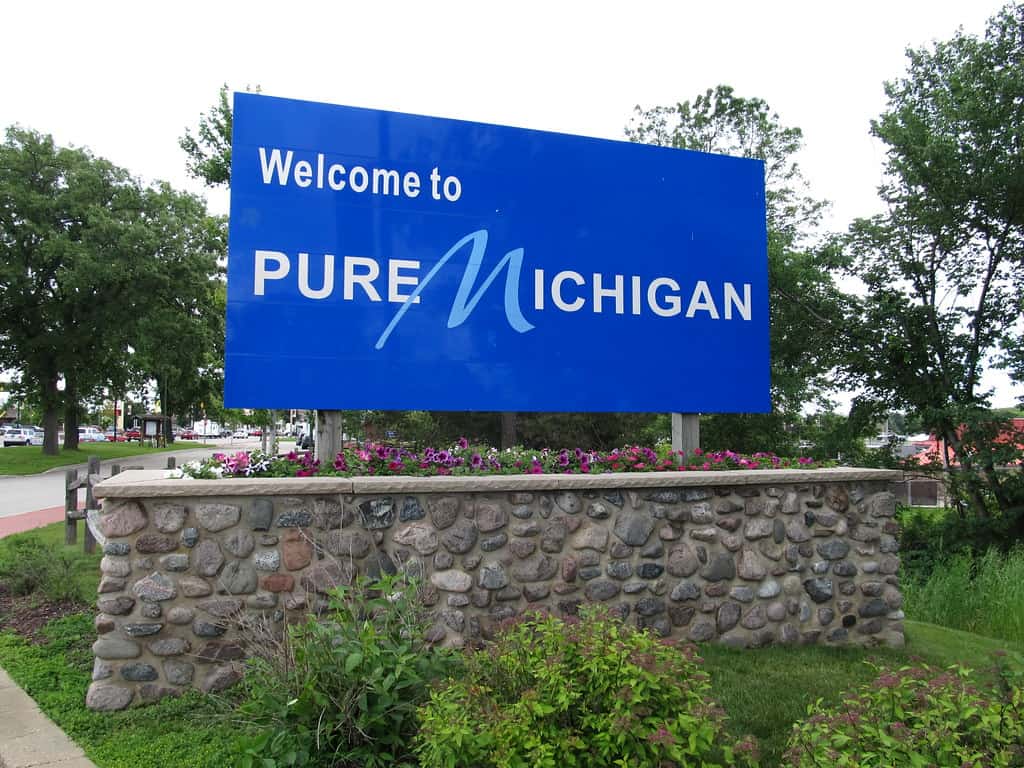 Michigan Veterans Benefits: Housing & Healthcare
There are 2 Michigan State Veteran Homes, they are located in Marquette and Grand Rapids.
Veterans eligible for VA health care or financial assistance for long-term care may be admitted. The veteran must have been discharged or released under conditions other than dishonorable.
Veterans who enlisted after Sept. 7, 1980, or who entered active duty after Oct. 16, 1981, must have served 24 continuous months or the full period for which they were called to active duty in order to be eligible.
Michigan residency is not required, and spouses or surviving spouses may be admitted if space is available. Fees are income based.
D.J. Jacobetti Home for Veterans
Located in Marquette near the shores of Lake Superior, The Jacobetti Home provides top-notch medical and nursing care activities programs, as well as domiciliary care services.
The Jacobetti Home has an extensive professional staff of physicians, nurses, social workers, dietitians and recreational therapy aides, all working to make veterans' stays pleasant. An in-house pharmacy, rehabilitation therapy, pastoral care and specialty clinics, such as dental and vision care, are also available. In addition, members have countless opportunities to participate in spiritual, social, recreational and educational activities, both on-site and in the surrounding communities, on a daily basis.
The Jacobetti Home offers physician coverage as well as the following services: pharmacy, respiratory therapy, physical therapy, rehabilitation (in-patient), mental health, social work, routine dental examination, speech therapy, occupational therapy, laboratory services, recreation therapy, EKG and specialty clinics.

Additional services such as podiatry, dental services and vision services are available on a fee-for-service basis. The amount of the monthly payment is based on income, expenses, marital status and assets. Staff will assist members in applying for pensions, Social Security, VA, and long-term care insurance payments.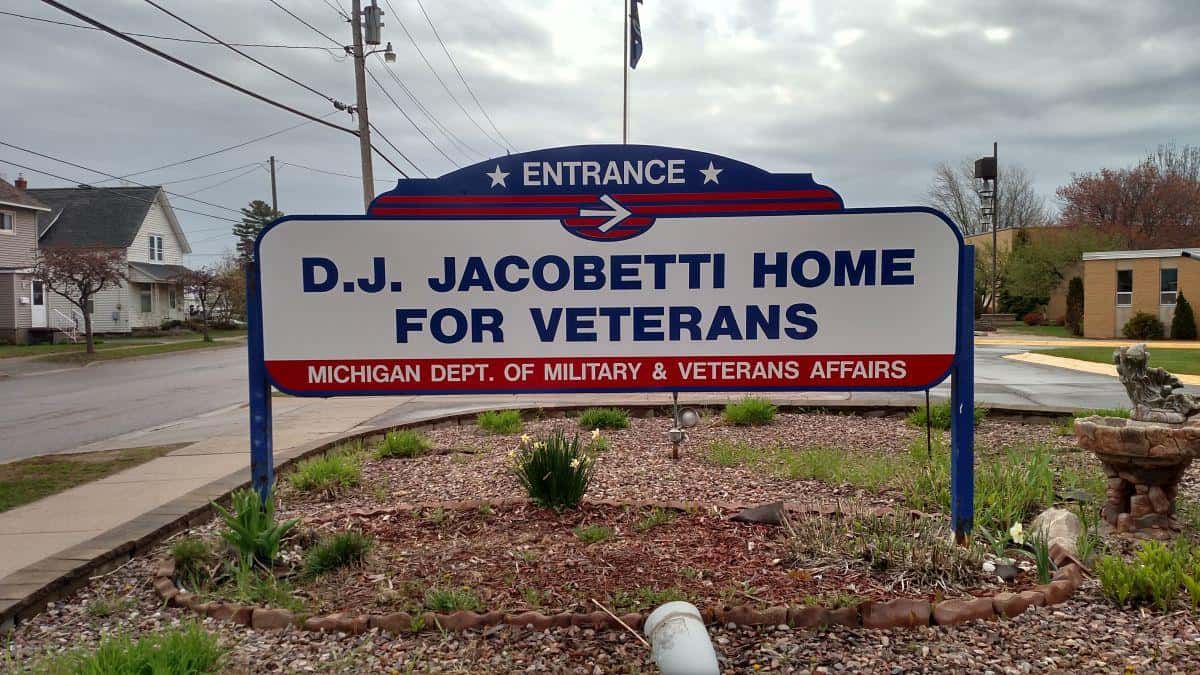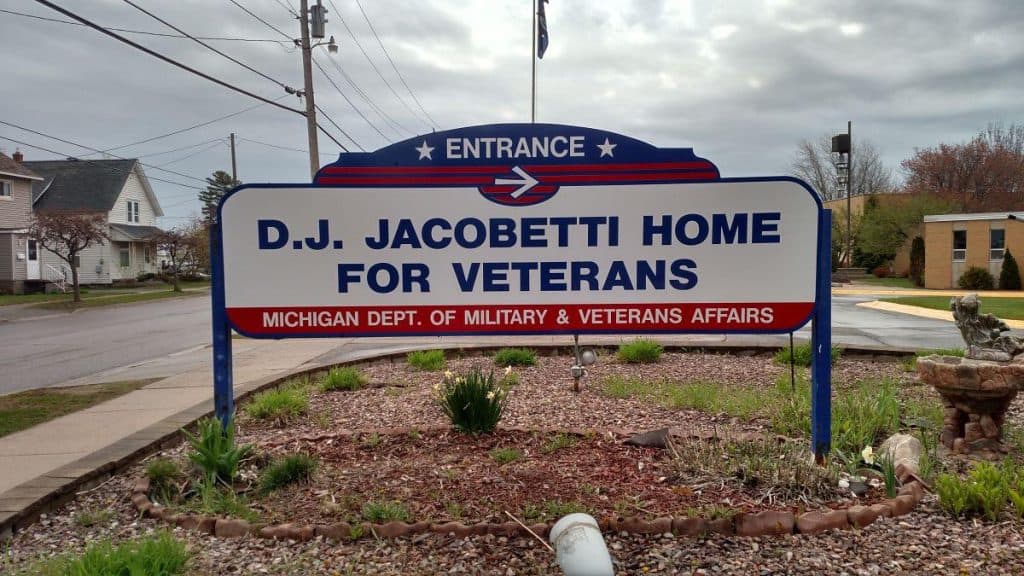 Grand Rapids Home for Veterans
The Grand Rapids Home for Veterans is a long-term care state veterans home located on 90 acre land near the mighty Grand River. It was originally constructed on this property in 1885 and is one of 152 state veterans' homes throughout the nation. Initially founded in response to the needs of veterans in the aftermath of the Civil War, GRHV continues the tradition of serving the needs of Michigan's veterans today, changing and adapting to the needs of the current and future veteran populations.
GRHV has capacity for 450 nursing care beds and more than 100 domiciliary beds. The nursing care beds include 115 special needs beds, with two 35-bed nursing units for the care of Alzheimer's and dementia patients and one 45-bed nursing unit for dual diagnosis patients.

To care for its members, GRHV employs an extensive professional staff of physicians, nurses, social workers, dietitians and recreational therapy aides. All work together to ensure pleasant and fulfilled lives for the members, while providing them the medical care they need. GRHV also provides a broad and advanced psychiatric program to meet the varied and unique mental health needs of veterans.

Other services include an in-house pharmacy, rehabilitation therapy, pastoral care and specialty clinics, such as dental and vision care. In addition, residents have numerous opportunities to participate in spiritual, social, recreational and educational activities, both on-site and in the surrounding communities, on a daily basis. Monthly dietary menus and activities schedule are available.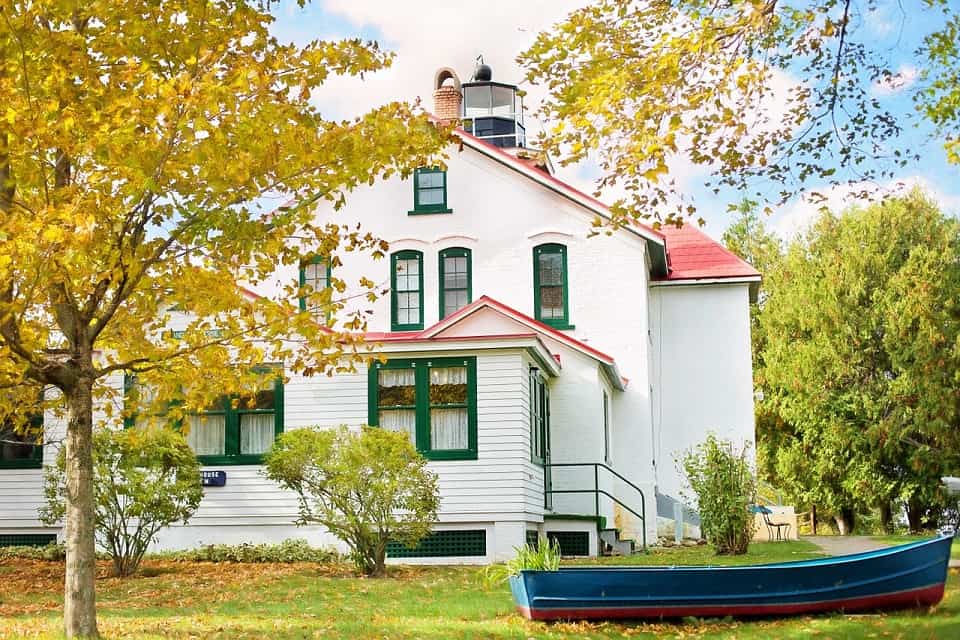 Housing Benefits for Michigan 100% Disabled Veterans
Service members or veterans with a permanent and total service-connected disability may be entitled to a grant from the VA to help build a new specially adapted house, adapt a home they already own or buy a house and modify it to meet their disability-related requirements. Eligible veterans or service members may now receive up to three grants, with the total dollar amount not to exceed the maximum allowable. Previous grant recipients who received assistance of less than the current maximum allowable may be eligible for an additional grant.
Specially Adapted Housing Grant
The VA may approve a grant of not more than 50 percent of the cost of building, buying or adapting existing homes or paying to reduce indebtedness on a currently owned home that is being adapted, up to $64,960. In certain instances, the full grant amount may be applied toward remodeling cost.
Special Home Adaption Grant
The VA may approve a benefit amount up to $12,992 for necessary adaptations to a service member's or veteran's residence or to help him or her acquire a residence already adapted with special features for his or her disability. This grant may also be used to purchase and adapt a home or to make adaptations to a family member's home in which they will reside.
Temporary Residence Adaptation
Eligible veterans and service members who are temporarily residing in a home owned by a family member may also receive a TRA grant to help the them adapt the family member's home to meet his or her needs. Those eligible for a $64,960 grant would be permitted to use up to $28,515 and those eligible for a $12,992 grant would be permitted to use up to $5,092. Grant amounts are adjusted October 1 each year based on a cost-of-construction index. These adjustments will increase the grant amounts or leave them unchanged; grant amounts will not decrease. Under the Honoring America's Veterans and Caring for Camp Lejeune Families Act of 2012, TRA grant amounts will not count against SAH grant maximum amounts as of Aug. 6, 2013.
Veterans and service members with available loan guaranty entitlement may also obtain a guaranteed loan or a direct loan from the VA to supplement the grant to acquire a specially adapted home.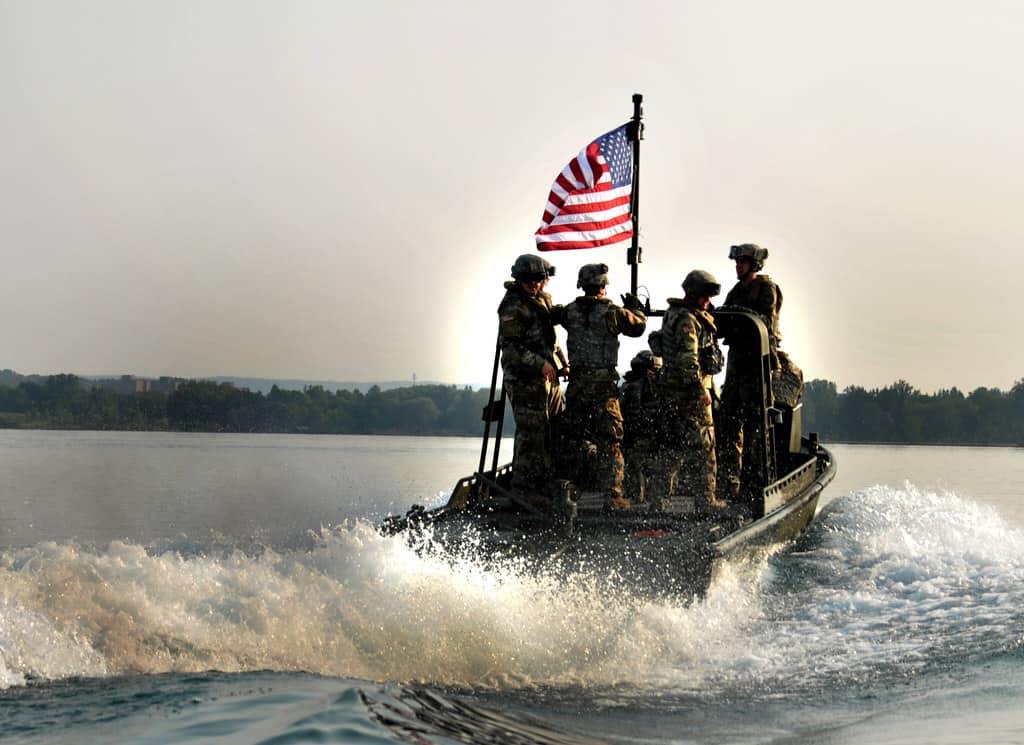 Medical Benefits for Michigan 100% Disabled Veterans
Veterans with a 100 percent disability rating are eligible to enroll in Health Care Priority Group 1, with no co-payments required. Medical benefits package includes:
Preventative care
Primary care
Specialty care
Mental health
Home health care
Dental care
Vision care
Geriatrics and extended care
Medical equipment/prosthetic items and aids
Nursing home placement
Medically related travel benefits
Hearing aids
Dependent's health care (if dependants are not eligible under TRICARE)
Foreign medical care
Michigan Veterans Benefits: Employment
State Employment Veterans Preference
Veterans' preference will be given to veterans and certain veteran spouses for initial employment with the state.
VOCATIONAL REHABILITATION AND EMPLOYMENT PROGRAM
The VR&E Program assists veterans with service-connected disabilities to prepare for, find and keep suitable jobs. For veterans with service-connected disabilities so severe that they cannot immediately consider work, this program offers services to improve their ability to live as independently as possible.
The VR&E Program includes the following services:
Comprehensive rehabilitation evaluation to determine abilities, skills and interests for employment.
Vocational counseling and rehabilitation planning for employment services.
Employment services such as job-training, job-seeking skills, resume development and other work readiness assistance.
Assistance finding and keeping a job, including the use of special employer incentives and job accommodations.
Post-secondary training at a college, vocational, technical or business school.
Supportive rehabilitation services including case management, counseling and medical referrals.
Independent living services for veterans unable to work due to the severity of their disabilities.
Michigan Veterans Benefits: Education
Benefits for Dependants
The Children of Veterans Tuition Grant provides undergraduate tuition assistance to the child of a veteran who died while on active federal duty or who has been awarded a total and permanent disability rating from the VA. Children must be between 16 and 26. The grant is administered by the Michigan Department of Treasury. Call 888-447-2687 for more information.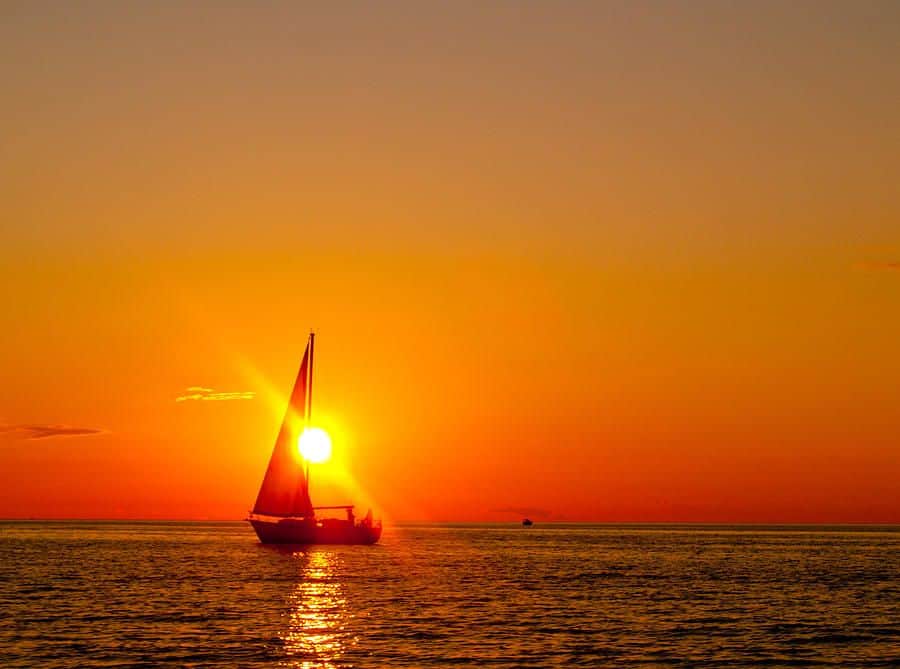 Michigan Disabled Veteran Benefits: Recreational Discounts, Licenses & Passes
Disabled Veteran Hunting & Fishing Licenses
Permanently & totally disabled veterans can get any resident hunting or fishing license for which a lottery is not required, free of charge.
State Parks
The following Michigan veterans benefits are available at Michigan state parks:
100% permanently and totally disabled veterans get free entry into Michigan state parks.

Free National Parks and Federal Recreational Lands

Pass for U.S. National Parks. Click here to learn more.

Eligibility for military identification card.

Free Michigan hunting and fishing licenses.
Visit the Department of Natural Resources website for more information.
Michigan Veterans Benefits: Vehicle Licenses, Plates & Privileges
A Michigan veteran determined by the VA to have a service-connected total or permanent total disability rating for compensation qualifies to register one passenger vehicle with a disabled veteran plate at no fee. There is a one-time $5 administrative fee when the plate is first issued. Contact a Secretary of State office for additional information. Note: Ex-prisoners of war, regardless of disability rating, also are eligible for this reduced cost license plate.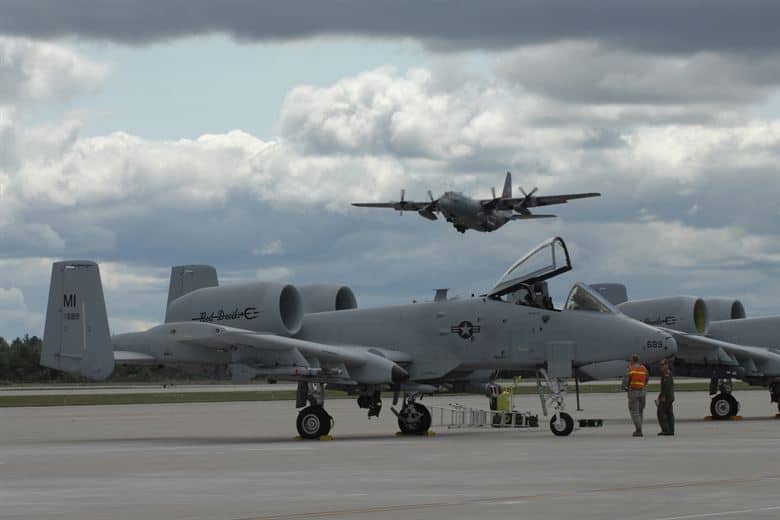 Michigan State VA Facilities
Station ID
Facility
Address
Phone

10N11

VISN 11: Veterans In Partnership (Now VISN 10)

24 Frank Lloyd Wright Drive, Lobby L, Ann Arbor, MI 48113-4002

655

Aleda E. Lutz VA Medical Center

1500 Weiss Street




Saginaw, MI 48602

989-497-2500 /




800-406-5143

515

Battle Creek VA Medical Center

5500 Armstrong Road




Battle Creek, MI 49037

269-966-5600

553

John D. Dingell VA Medical Center

4646 John R




Detroit, MI 48201

313-576-1000

506

VA Ann Arbor Healthcare System

2215 Fuller Road




Ann Arbor, MI 48105

734-769-7100

506QB

VA Ann Arbor – Green Road Outpatient Clinic

2500 Green Road
Ann Arbor, MI 48105

734-769-7100

506QA

VA Ann Arbor – Packard Road Outpatient Clinic

3800 Packard Road
Ann Arbor, MI 48108

734-222-7600 /




734-845-3414

655GF

Bad Axe Community Based Outpatient Clinic

1142 S. Van Dyke RD, Suite 100
Bad Axe, MI 48413

989-269-7445

515GC

Benton Harbor VA Outpatient Clinic

115 West Main Street,




Benton Harbor, MI 49022

269-934-9123

655GG

Cadillac Community Based Outpatient Clinic

1909 North Mitchell St Cadillac, MI 49601

231-775-4401

655GH

Cheboygan County Community Based Outpatient Clinic

14540 Mackinaw Hwy Mackinaw City, MI 49701

231-436-5176

655GE

Clare Community Outpatient Clinic

11775 N Isabella Rd




Clare, MI 48617

989-386-8113

655GD

Clement C. Van Wagoner Outpatient Clinic

180 North State Avenue Alpena, MI 49707

989-356-8720

655QB

Closed–Grand Traverse VA Clinic

880 Munson Avenue Traverse City, MI 49686

231-932-9720




800-406-5143




X 11412

655GA

Gaylord VA Outpatient Clinic

806 South Otsego




Gaylord, MI 49735

989-732-7525

655GI

Grayling Community Based Outpatient Clinic

1680 Hartwick Pines Road Grayling, MI 49738

989-344-2002

515GB

Lansing VA Outpatient Clinic

2025 South Washington Ave
Lansing, MI 48910

517-267-3925

515GA

Muskegon VA Outpatient Clinic

5000 Hakes Dr.




Muskegon, MI 49441

231-798-4445

655GC

Oscoda VA Outpatient Clinic

5671 Skeel Avenue, Suite 4 Oscoda, MI 48750

989-747-0026

553

Pontiac VA Outpatient Clinic

44200 Woodward Ave, St 208
Pontiac, MI 48341

248-332-4540

655AA

Saginaw VA Healthcare Annex

4241 Barnard Road




Saginaw, MI 48603

800-406-5143




X 11230

655GB

Traverse City VA Outpatient Clinic

701 U.S. 31 South




Traverse City, MI 49685

231-932-9720




800-406-5143




X 11412

506GB

VA Ann Arbor – Flint Community Based Outpatient Clinic

2360 South Linden Road Flint, MI 48532

810-720-2913

506GC

VA Ann Arbor – Jackson Community Based Outpatient Clinic

4328 Page Avenue




Michigan Center, MI 49254

517-764-3609

515BY

Wyoming Health Care Center

5838 Metro Way




Wyoming, MI 49519

616-249-5300

553GA

Yale VA Outpatient Clinic

7470 Brockway Road




Yale, MI 48097

810-387-3211

0401V

Dearborn Vet Center

19855 Outer Drive, Suite 105 W., Dearborn, MI 48124

313-277-1428

0402

Detroit Vet Center

11214 East Jefferson Avenue Detroit, MI 48214

313-822-1141

0403

Grand Rapids Vet Center

2050 Breton Rd SE




Grand Rapids, MI 49546

616-285-5795

0437V

Macomb County Vet Center

42621 Garfield Rd. St.105 Clinton Township, MI




48038-5031

586-412-0107

0438V

Pontiac Vet Center

44200 Woodward Avenue,




St. 108 Pontiac, MI 48341

248-874-1015

0433

Saginaw Vet Center

5360 Hampton Place Saginaw, MI 48604

989-321-4650

0445

Traverse City Vet Center

3766 N US 31 South




Traverse City, MI 49684

231-935-0051

506

VA Ann Arbor – North Campus Research Complex

2800 Plymouth Road
Ann Arbor, MI 48105

734-769-7100

506

VA Ann Arbor – Offsite Warehouse

844 Highland Drive
Ann Arbor, MI 48105

734-769-7100

506

VA Ann Arbor Finance & Payroll Office

3001 Earhart Road
Ann Arbor, MI 48105

734-769-7100

Station ID

Facility

Address

Phone

585

Oscar G. Johnson VA Medical Center

325 East H Street




Iron Mountain, MI 49801

906-774-3300

585GA

Hancock Clinic

787 Market Street




Hancock, MI 49930-1495

906-482-7762

585GD

Ironwood Clinic

629 W. Cloverland Dr. Suite 1 Ironwood, MI 49938

906-932-0032

585

Manistique Outreach Clinic

813 East Lakeshore Drive Manistique, MI 49854

906-341-3420

585HA

Marquette Clinic

1414 W. Fair Ave Suite 285 Marquette, MI 49855

906-226-4618

585GC

Menominee Clinic

1110 10th Avenue, Suite 101 Menominee, MI 49858

906-863-1286

585HB

Sault Ste. Marie Clinic

509 Osborn Blvd. St. 306 Sault Ste. Marie, MI 49783

906-253-9383

0434V

Escanaba Vet Center

3500 Ludington Street, St. 110 Escanaba, MI 49829

906-233-0244
Michigan Veterans Benefits: Burial
Any Michigan veteran eligible to be buried in a national cemetery is eligible for burial at one of the national cemeteries in Michigan at no cost. Burial benefits include a grave site, opening and closing of the grave, a government headstone or marker, burial flag, and Presidential Memorial Certificate.
National Cemetery Administration – Midwest District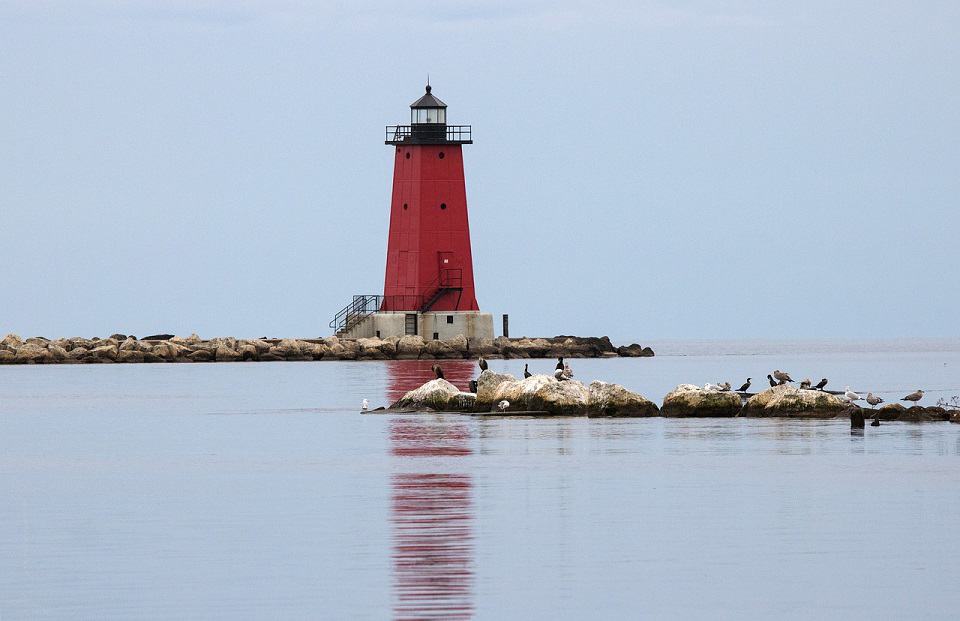 Michigan Veterans Benefits: Conclusion
Michigan is a beautiful state, full of outdoor activities and with a proud history of industry. Unfortunately it is still recovering from changes in the modern economy, hurting the economic opportunities for its veterans. They take seriously the care of their vets, but the reality is also that Michigan has limited resources when compared to other states as it doesn't have the wealth it once did.

Compared to other states as large, Michigan lacks in its amount of benefits for its veterans. It also does not have the strongest quality of life for veterans, despite being one of the cheapest states to live in.

Thankfully Michigan partly makes up for that with one of the best veteran health care systems in the country.
If you are already in Michigan and are looking to make the most of your Michigan veteran benefits, you will want to visit the state portal for veterans at https://www.michigan.gov/dmva.
There you will find access to many of Michigan's benefit programs, as well as more information regarding each benefit available.
For a complete list of VA hospitals, treatment centers, and other resources in Michigan, you can also go to the Michigan VA directory here.
About the Author
Brian Reese is a VA expert, author, and founder of VA Claims Insider – "The Most Trusted Name in Education-Based Resources for Veterans."
More than 300,000 military members and veterans come to the VA Claims Insider and Military Disability Made Easy websites each month to get educated on the VA and DoD disability process.
Learn more >> About VA Claims Insider HERE. <<
Brian's frustration with the 8-step VA disability claims process led him to create "VA Claims Insider," which provides disabled veterans with tips, strategies, and lessons learned to win their VA disability compensation claim in less time.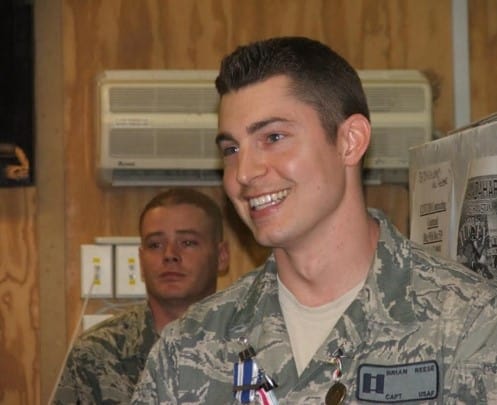 Brian Reese VA Claims Insider
He is also the CEO of Military Disability Made Easy, which is the world's largest free searchable database for all things related to DoD disability and VA disability, and has served more than 6,000,000 military members and veterans since its founding in 2013.
Veterans can download one of his #1 most downloaded FREE eBooks right here right now: "The Secret Guide to 833 Ratable VA Disabilities" by clicking HERE now.
Brian is a former active duty Air Force officer with extensive experience leading hundreds of individuals and multi-functional teams in challenging international environments, including a combat tour to southern Afghanistan in 2011 in support of Operation ENDURING FREEDOM.
Brian is a Distinguished Graduate of Management from the United States Air Force Academy, Colorado Springs, CO and he holds an MBA from Oklahoma State University's Spears School of Business, Stillwater, OK, where he was a National Honor Scholar (Top 1% of Graduate School class).