In this post, we'll reveal and explain how to download copies of your VA benefit letters online.
There are many reasons why veterans would want to obtain a current VA disability letter with proof of VA benefits, including but not limited to:
Proof of Commissary Privileges
Proof of Creditable Prescription Drug Coverage
Proof of Minimum Essential Healthcare Coverage
Military Service Verification
Federal Civil Service Hiring Preference
VA Benefits Award Summary
VA Certificate of Eligibility (COE)
State Property Tax Exemption Verification
The good news is it's easy for veterans to download these letters for free online at va.gov.
Okay, let's jump into the simple 5-step process (with screenshots) to download copies of your VA benefits award letters.
How Can I Download My VA Disability Letter?
Follow this simple 5-step process to download .pdf copies of your VA disability letter online.
Step #1: Login to Your VA.gov Account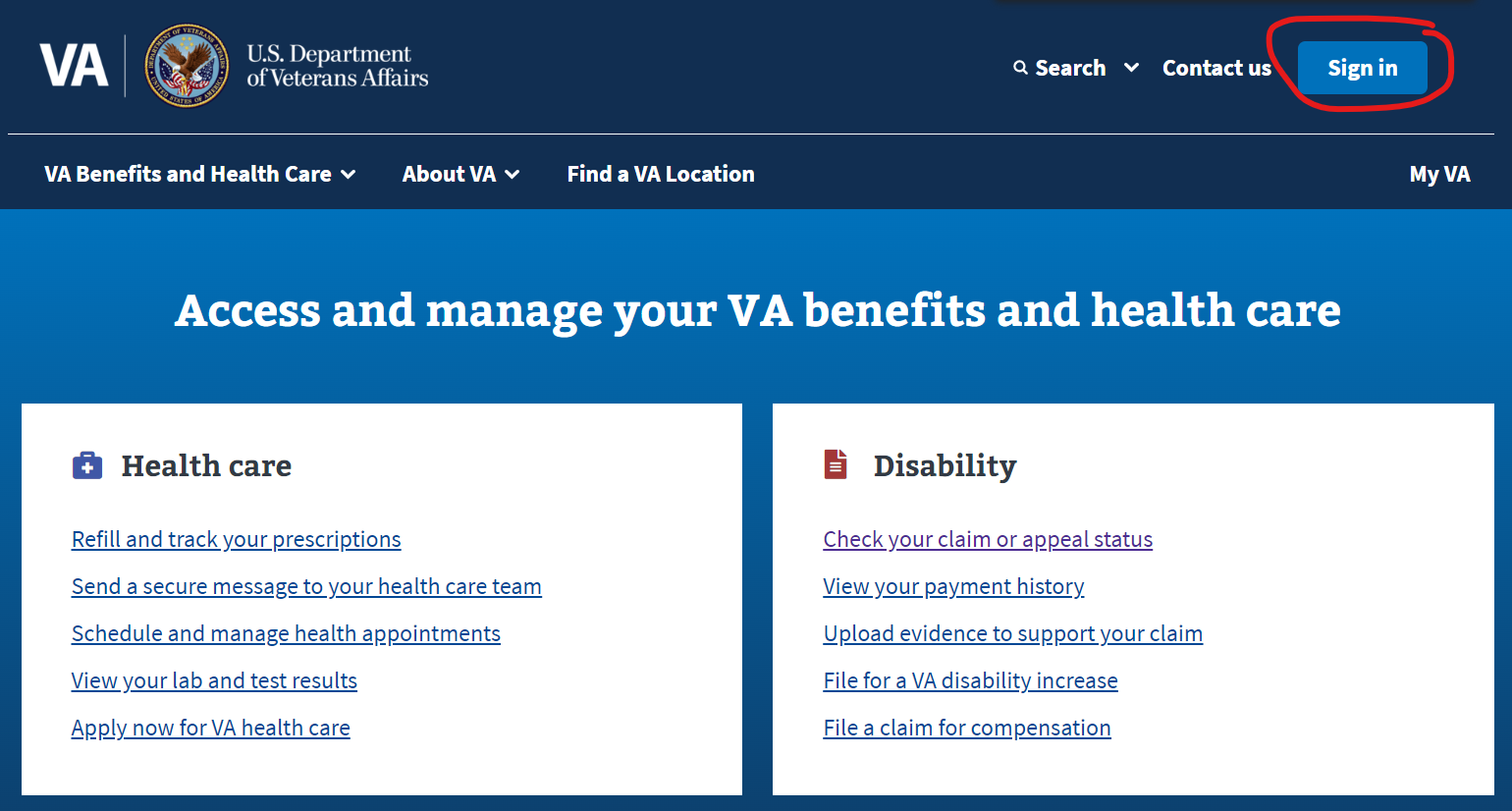 Go to the VA.gov homepage and click the "Sign In" button at the top of the page.
You have four different login options including login.gov, ID.me, DS Logon, or MyHealtheVet.
Select your option and follow the prompts.
Step #2: Under "Records" Click "Download Your Benefit Letters"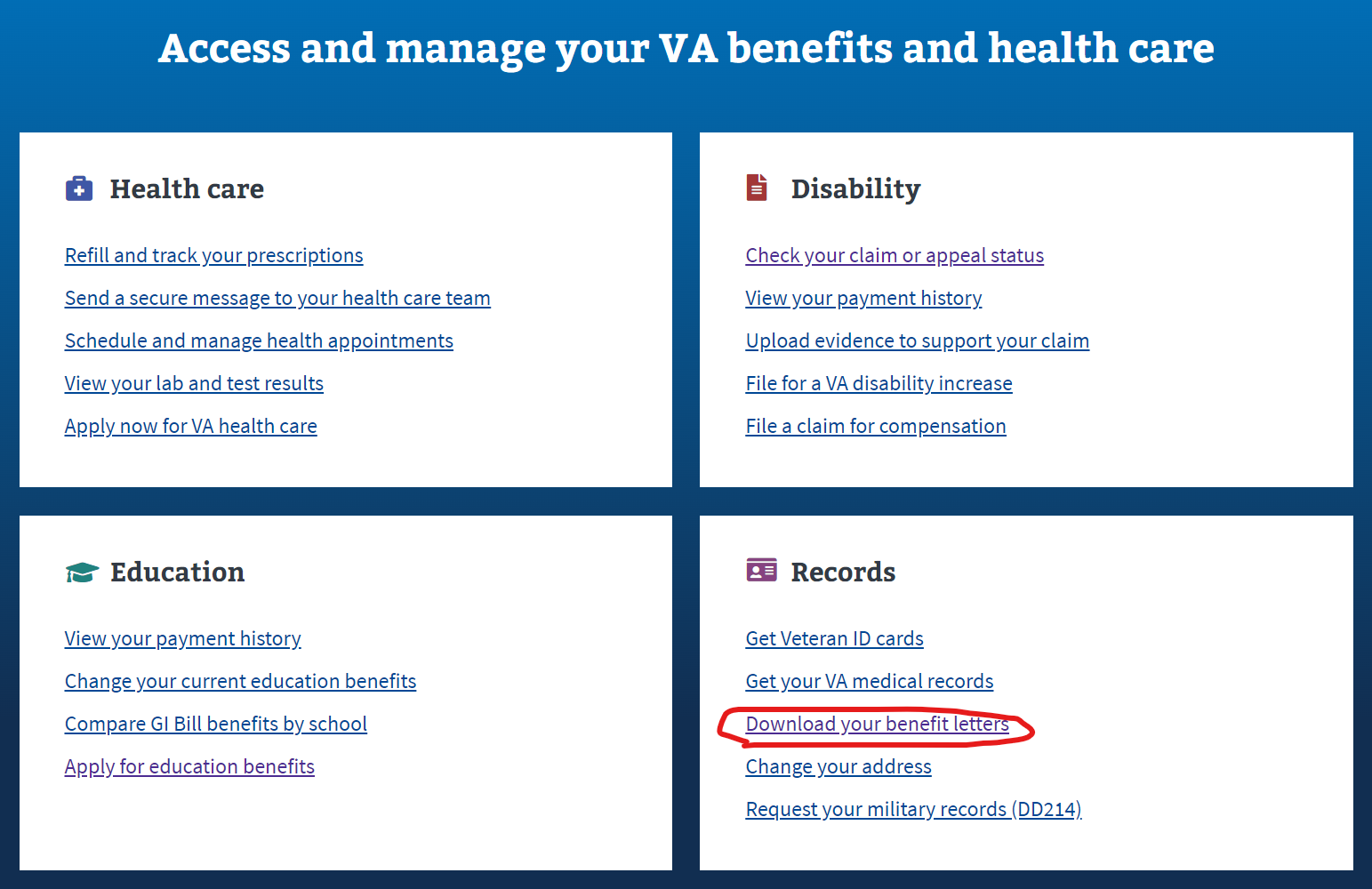 Once logged in, navigate to the bottom right quadrant under the "Records" section and then click "Download Your Benefit Letters."
Step #3: Click "Get Your VA Benefit Letters"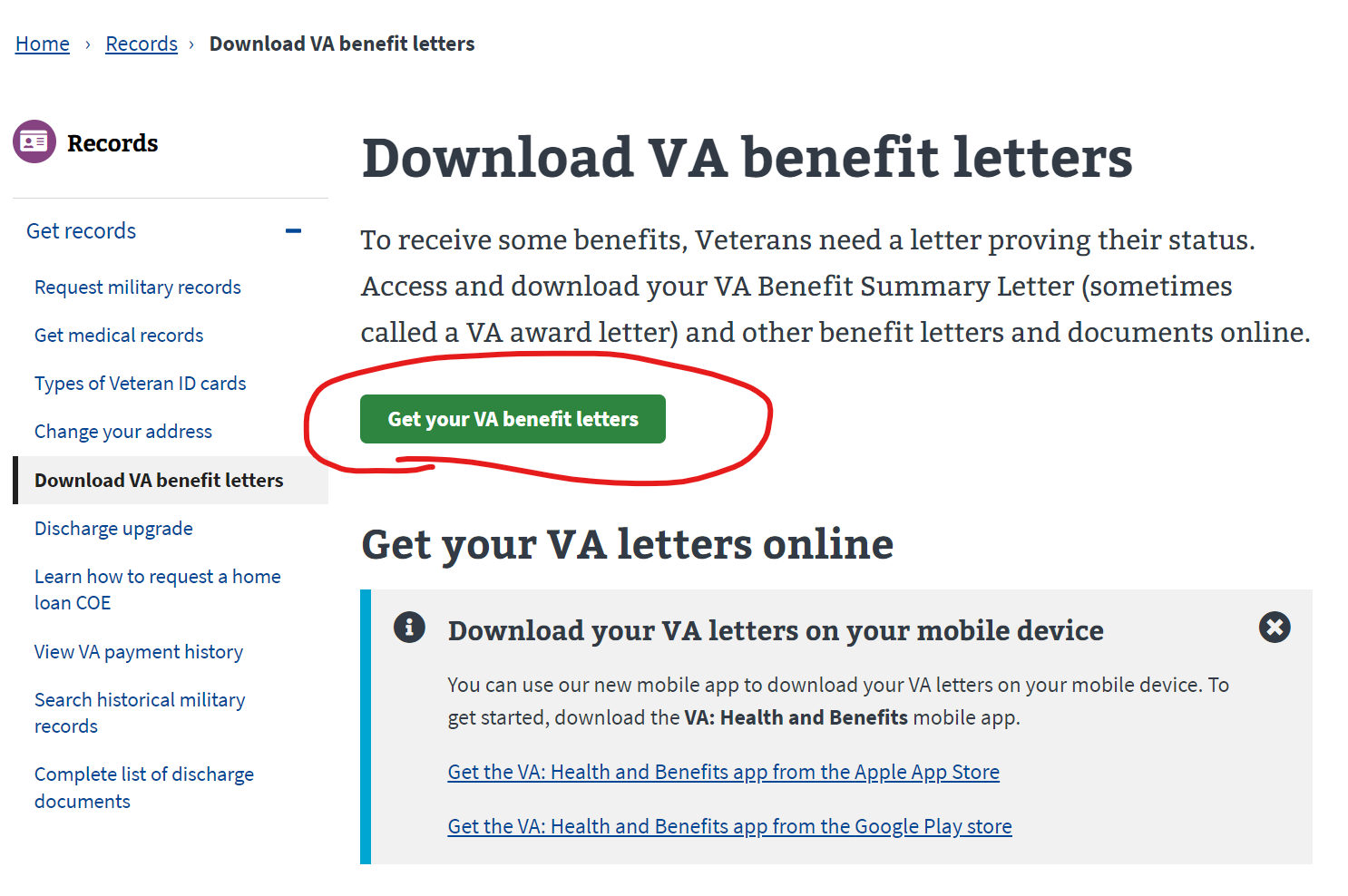 Next, you'll see a big green button that says, "Get Your VA Benefit Letters."
Click it.
Step #4: Confirm Your Mailing Address and Click "View Letters"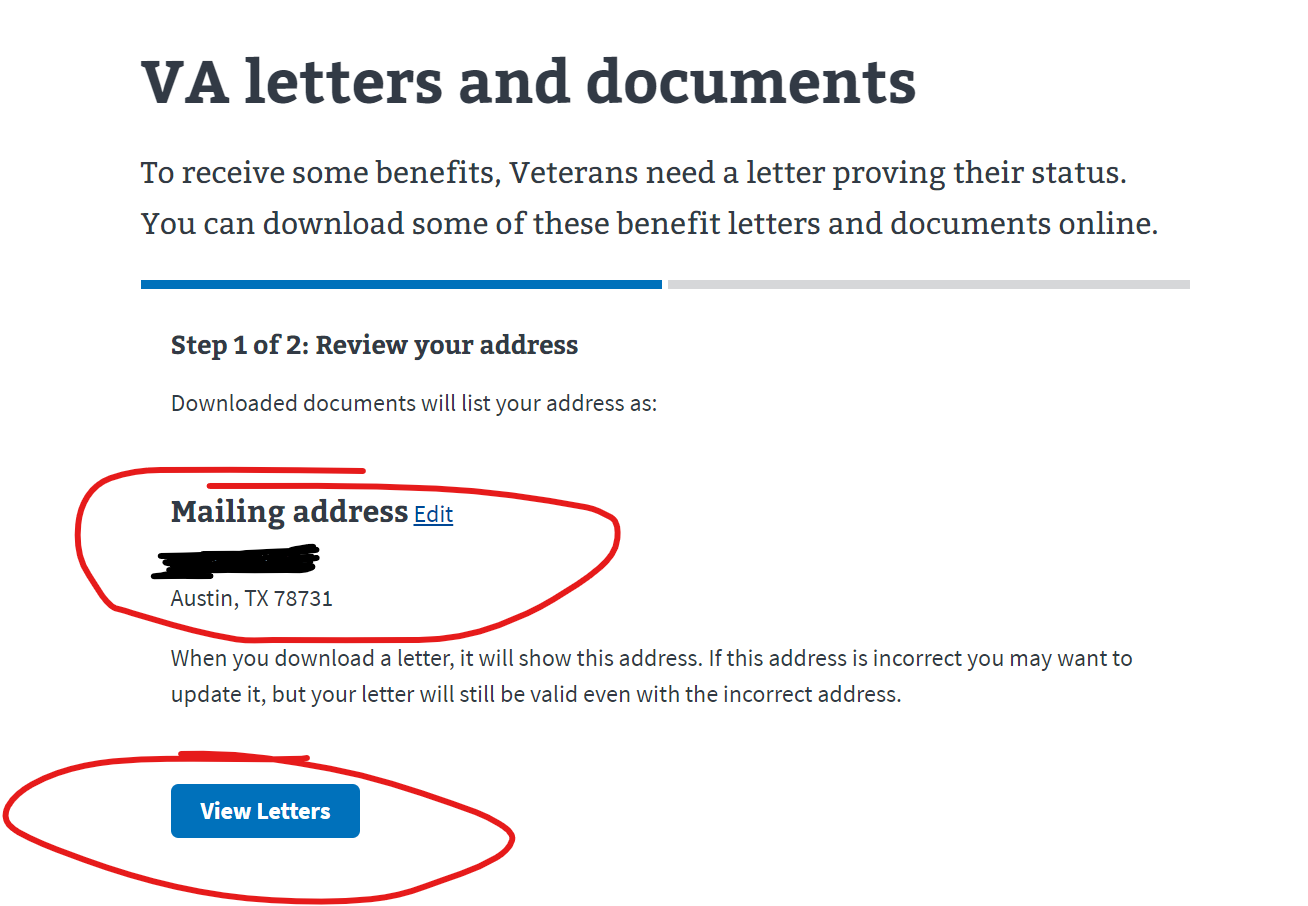 Make sure your mailing address is correct.
If it isn't, click "Edit" to make changes.
If it is, click the blue button that says, "View Letters."
Step #5: Select and Download Your VA Disability Letters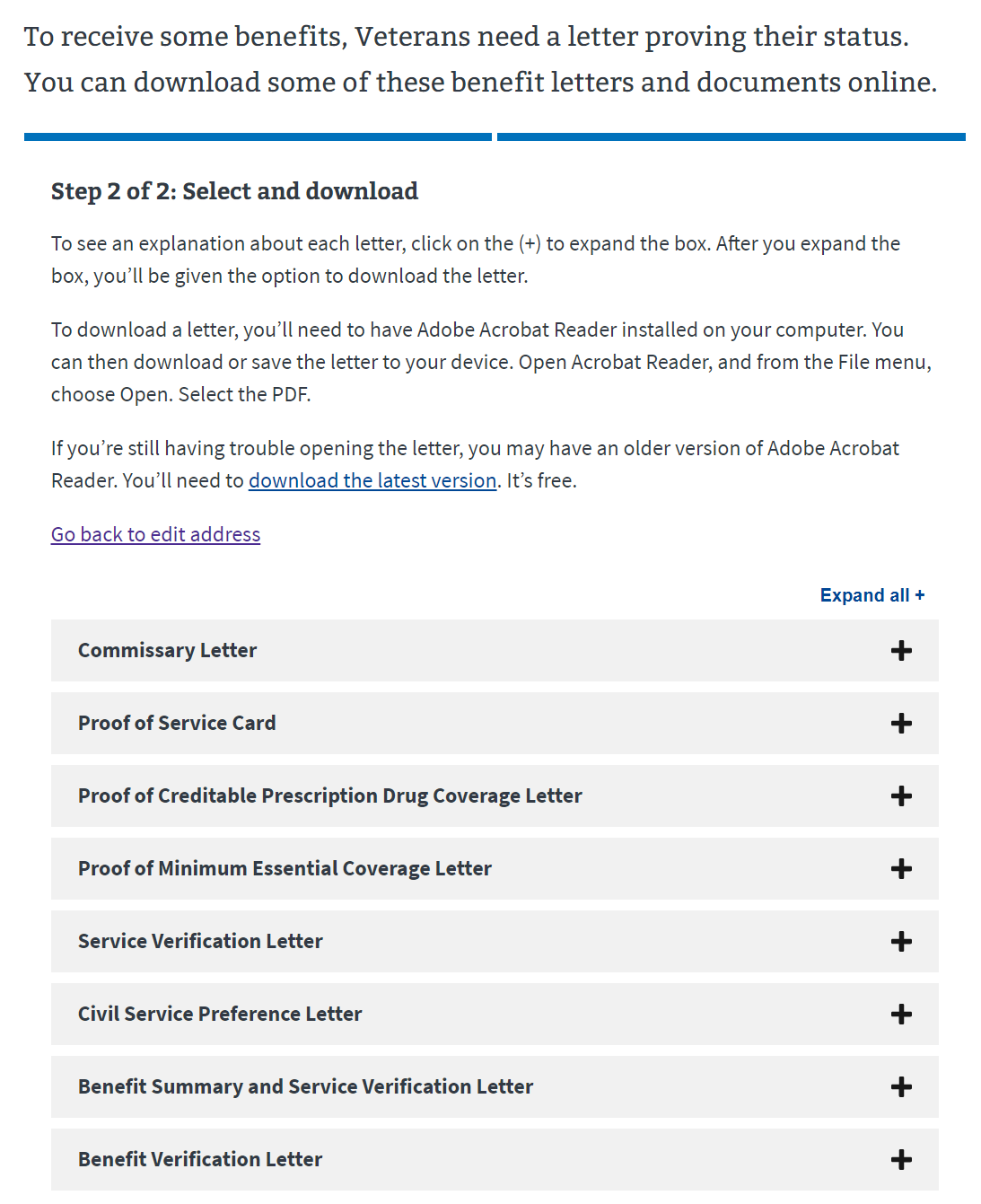 Finally, select and download the appropriate VA disability letter.
You have eight different letters you can download in .pdf format.
That's it, you're done!
What VA Benefit Letters Can I Download Online?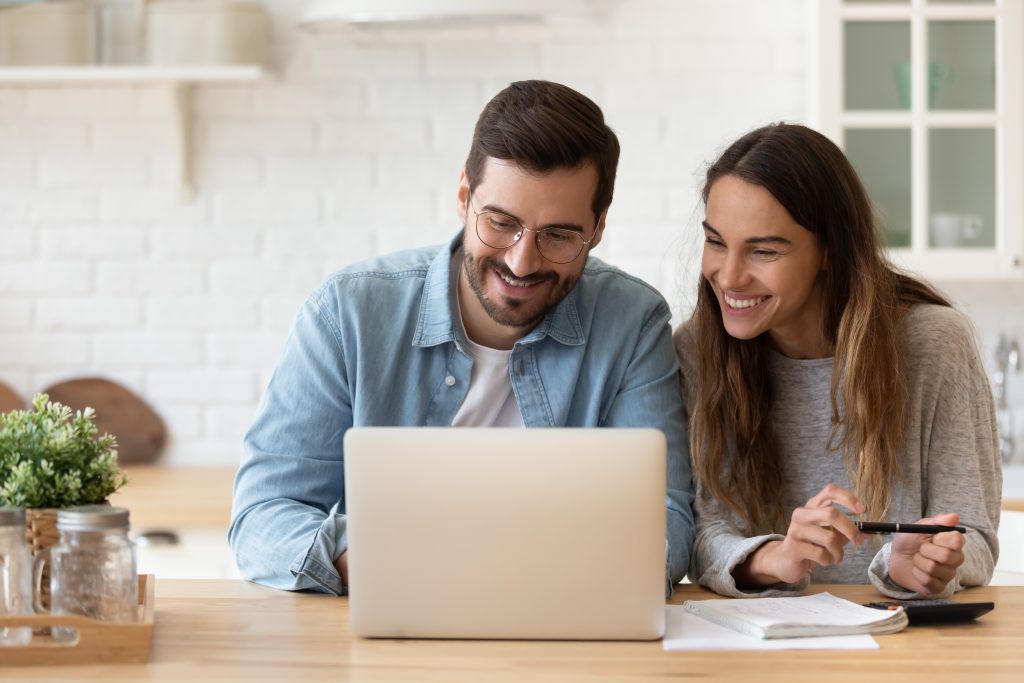 Here's a detailed list of the nine VA disability letters you can download online.
All these letters are available on VA.gov, except for your VA COE letter, which you'll have to get from eBenefits.
#1. Proof of Commissary Privileges Letter
If you're a Veteran with a 100% service-connected disability rating take this letter, a copy of your DD214 or other discharge papers, and your DD2765 to a local military ID and pass office.
You can schedule an appointment to get a Retiree Military ID card at the office or use the Rapid Appointments Scheduler.
The Retiree Military ID card gives you access to your local base facilities, including the commissary and post exchange.
#2. Proof of Service Card
This card shows that you served honorably in the Armed Forces.
This card might be useful as proof of status to receive discounts at certain stores or restaurants.
#3. Proof of Creditable Prescription Drug Coverage Letter
You will need this letter as proof that you qualify for Medicare Part D prescription drug coverage.
#4. Proof of Minimum Essential Healthcare Coverage Letter
This letter indicates that you have Minimum Essential Coverage (MEC) as provided by VA.
MEC means that your health care plan meets the health insurance requirements under the Affordable Care Act (ACA).
To prove that you're enrolled in the VA health care system, you must have IRS Form 1095-B from VA to show what months you were covered by a VA health care plan.
If you've lost your IRS Form 1095-B, please call 1-877-222-8387, Monday through Friday, 8:00 a.m. to 8:00 p.m. ET to request another copy.
#5. Military Service Verification Letter
This letter shows your branch of service, the date you started active duty, and the date you were discharged from active duty.
#6. Federal Civil Service Hiring Preference Letter
This letter shows that you're a disabled Veteran and you qualify for preference for civil service jobs.
#7. VA Benefits Award Summary Letter
This letter shows your service history and some VA benefits information.
You can customize this letter and use it for many things, including to apply for housing assistance, civil service jobs, and state or local property and car tax relief.
#8. VA Benefits Verification Letter
This is your VA benefits summary letter, which shows the benefits you're receiving from VA.
The letter also shows your benefit gross amount (the amount before anything is taken out) and net amount (the amount after deductions is taken out), your benefit effective date, and your disability rating.
#9. VA Certificate of Eligibility (COE) Letter
This letter shows your private VA loan lender whether you qualify for a VA home loan based on your service history and duty status.
Think of it as the first step in securing your VA home loan – it's the basic price of admission.
Click HERE to learn more about how to get your VA COE letter online.
About the Author
Brian Reese
Brian Reese is one of the top VA disability benefits experts in the world and bestselling author of You Deserve It: The Definitive Guide to Getting the Veteran Benefits You've Earned (Second Edition).
Brian's frustration with the VA claim process led him to create VA Claims Insider, which provides disabled veterans with tips, strategies, and lessons learned to win their VA disability compensation claim, faster, even if they've already filed, been denied, gave up, or don't know where to start.
As the founder of VA Claims Insider and CEO of Military Disability Made Easy, he has helped serve more than 10 million military members and veterans since 2013 through free online educational resources.
He is a former active duty Air Force officer with extensive experience leading hundreds of individuals and multi-functional teams in challenging international environments, including a combat tour to Afghanistan in 2011 supporting Operation ENDURING FREEDOM.
Brian is a Distinguished Graduate of Management from the United States Air Force Academy, Colorado Springs, CO, and he holds an MBA from Oklahoma State University's Spears School of Business, Stillwater, OK, where he was a National Honor Scholar (Top 1% of Graduate School class).