The ELITE Success Story of Saad Al-Aziz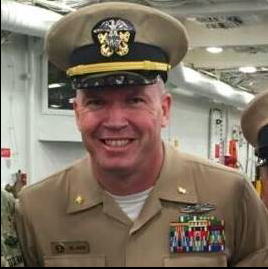 After retiring from the Navy in 2019, Saad Al-Aziz applied for VA disability benefits due to the ailments he had developed during his 33-year military career. But after being denied for some conditions and underrated for others, Al-Aziz got the impression the system was not designed to his advantage.
"It was incredibly frustrating. When I made my initial claims, I received 0% ratings for conditions I knew I had from my military service. But if I submitted a claim in the wrong category for an injury, they wouldn't assist me or explain anything. It was just a 0% or a denial."
Less than ten months after joining the ELITE Program at VA Claims Insider in 2022, Al-Aziz has increased his VA rating and found newfound hope in his ability to fight for and win the VA benefits he knows he deserves.
"The ELITE program made the claims process easy for me. I didn't need anybody to do it for me. I just needed somebody to teach me and explain it to me. It was a very smooth process."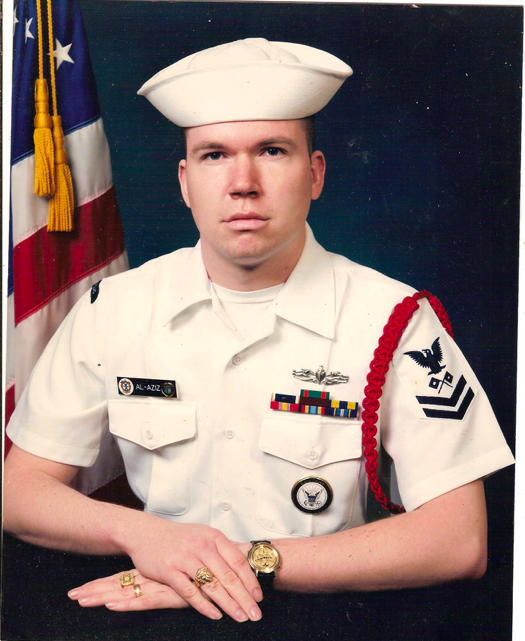 Saad Al-Aziz joined the US Navy in 1986 at 17 years old because "It just made sense."
Saad's family has a long history of either being in the Navy or working in law enforcement. His grandfather was in the Navy. His father was a police officer—but also served in the Navy for two years during Vietnam, and Saad's 30-year-old son is a police officer.
Al-Aziz served as a Signalman and advanced from E-1 to Chief during his first 16 years in the Navy. However, things changed when the Navy disbanded his rating, leaving him at a crossroads.
Saad didn't want to switch to a different rating in another field, so he decided to take a commission and become an officer. Saad embraced new challenges for the remaining 17 years of his Naval career.
While the first half of his career was on ships traveling to different places around the world, the second half was more ground-intensive—often traveling to locations not listed on any tourist lists.
Al-Aziz was on the ground with a Marine Corps unit when the US invaded Iraq in 2003 and on a 2004 peacekeeping mission in Haiti. He's been to Kuwait, Haiti, Yugoslavia, Russia, South America—you name it. Saad saw much of the world in more than three decades of service.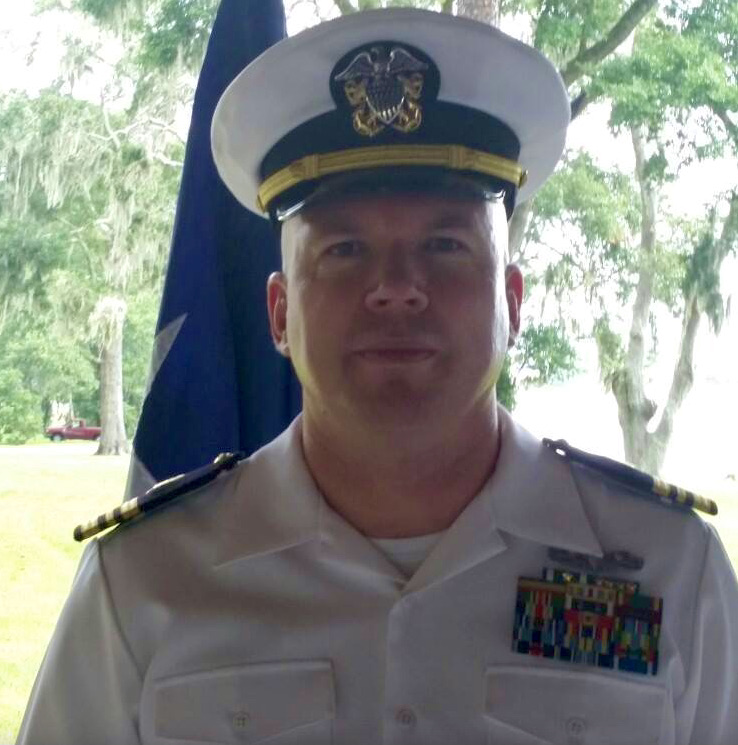 Saad enjoyed his military career, and he cherishes many of the experiences that he had in the Navy. But, like many veterans, he was unaware of the challenges he would encounter while trying to get his VA benefits.
After retiring from the Navy in 2019, Al-Aziz received a VA rating, but it wasn't the rating he knew he deserved. He soon recognized some of the complexities, technicalities, and frustrations of the VA disability system.
"It was incredibly frustrating. I thought, 'They can just keep their disability and their money.' This is crazy. This is my reward for all these years of military service, and they won't recognize my knees or back ailments. I had surgeries because I was walking on steel ships and jumping out of the back of trucks with heavy packs on my back. This military life over 33 years led to these ailments. And then to be denied and underrated after all that is frustrating. And to realize the system is not set up to help veterans get the services we need because it's so confusing."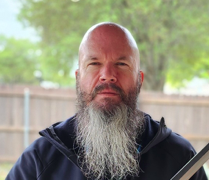 Saad learned about the ELITE program through recommendations from fellow veterans. At first, he was hesitant. He'd seen some sketchy VA claims' actors' and wanted no part of anything if it wasn't trustworthy.
After watching videos and reading reviews, he decided to join the ELITE program. He appreciated that there were no guarantees or upfront costs and was willing to take the sole risk of putting in a little time.
"The more I got to understand how the company actually works, I'm like, 'okay, I'm not taking any risk. You know?' Once I became an ELITE member and started watching their videos and being able to ask questions, it became a super easy process. I narrowed down exactly how to file my claim correctly."
Saad found the process smooth and straightforward, and he is grateful for the support and guidance he received. He recognizes that VA claims can be overwhelming for many veterans and wishes he hadn't waited four years to seek help. He also advises other veterans to pursue their VA claims with experts who can guide them through the process.
"It's the same reason I decided to do this interview. It's not a paid advertisement or anything like that. I'm doing it because this worked for me, and I understand how it worked, and I think it'll work for other veterans if they put in the work. You really have nothing to lose and everything to learn."
As Saad continues navigating the VA claims process, he knows he is now on the right track, thanks to the ELITE program. He appreciates the education and assistance he has received, and he shares his story and experience to help other veterans who may be facing similar challenges.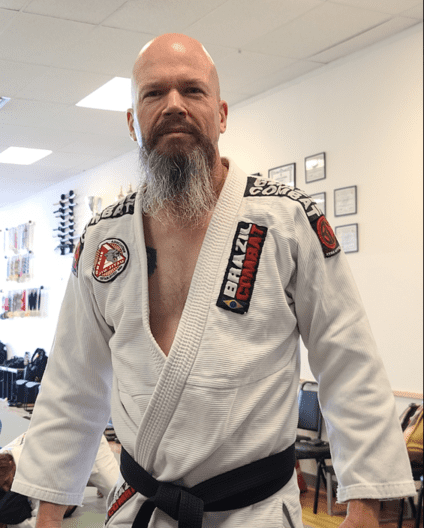 NEED MORE ASSISTANCE?
Most veterans are underrated for their disabilities and, therefore, not getting their due compensation. At VA Claims Insider, we help you understand and take control of the claims process, so you can get the rating and compensation you're owed by law.
Our process takes the guesswork out of filing a VA disability claim and supports you every step of the way in building a fully-developed claim (FDC)—so you can increase your rating FAST! If you've filed your VA disability claim and have been denied or have received a low rating—or you're unsure how to get started—reach out to us! Take advantage of a FREE VA Claim Discovery Call. Learn what you've been missing—so you can FINALLY get the disability rating and compensation YOU DESERVE!
You DESERVE a HIGHER VA rating.
WE CAN HELP.
Take advantage of a FREE VA Claim Discovery Call with an experienced Team Member. Learn what you've been missing so you can FINALLY get the disability rating and compensation you've earned for your service.