Veterans looking into the possibility of improving their vision through LASIK surgery often wonder: "Is there free LASIK for veterans?"
With the cost of this transformative procedure often reaching more than $5,000, it's definitely worth finding out.
In this veteran's guide, we'll answer the question, "Does the VA cover LASIK?" 
We'll also see if there are any LASIK military discounts available.
Let's take a look.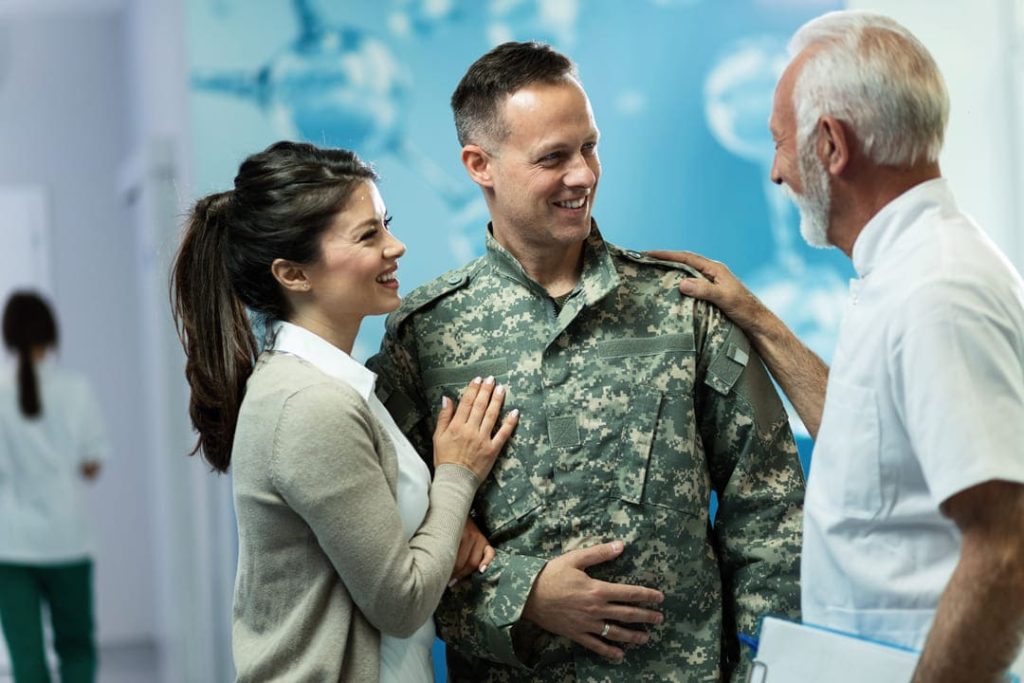 What is LASIK?
According to the Mayo Clinic, Laser-Assisted In Situ Keratomileusis (LASIK) is the best-known and most commonly performed laser refractive surgery to correct vision problems. 
During LASIK surgery, a laser is used to reshape the cornea, the clear front part of the eye, to improve the way it focuses light onto the retina, ultimately improving vision.
Does the VA Cover LASIK Eye Surgery?
No, the Department of Veterans Affairs (VA) does not generally cover LASIK surgery as a standard benefit for veterans. 
However, there are exceptions to this rule. 
If the Lasik procedure is deemed medically necessary, such as in cases where a veteran's vision impacts their overall health or ability to function, the VA might cover the procedure's costs.
This exception remains rather rare and is assessed on a case-by-case basis.
If the VA doesn't cover LASIK, what vision services do they provide for veterans?
The VA offers a range of vision care services, including routine eye exams, preventative eye care, treatment for chronic eye diseases, and, in some cases, surgical procedures.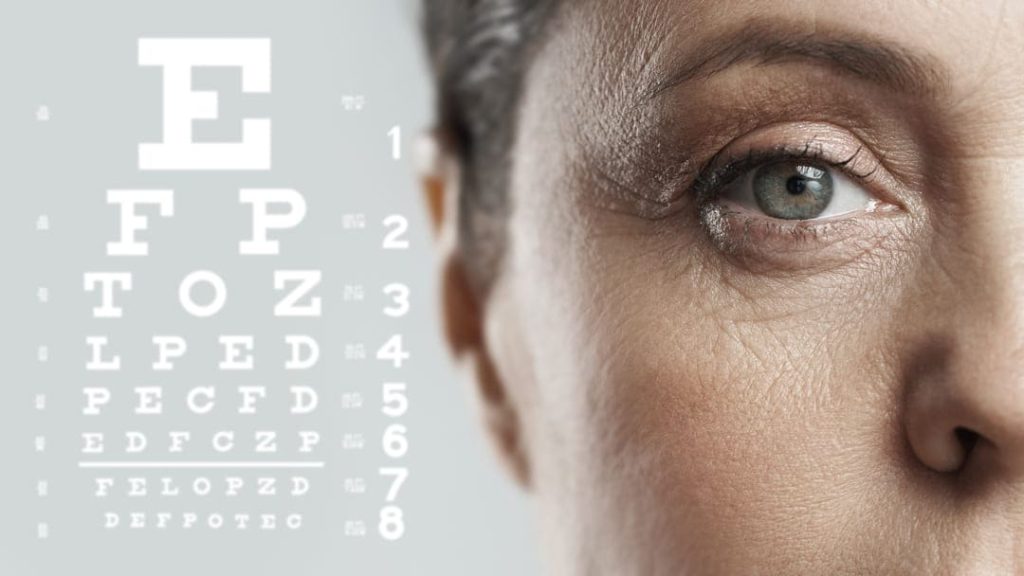 Is There a LASIK Military Discount? 
Yes, many private LASIK surgery centers and clinics offer discounted rates for veterans as a gesture of appreciation for their service.
These discounts can vary widely depending on the specific facility and location.
Additionally, some organizations and networks, like the Veterans Advantage program, can provide access to special deals and discounts on various services, sometimes including LASIK surgery.
How can a veteran determine if they are eligible for LASIK military discounts?
Veterans should check with individual LASIK providers who offer military discounts. These providers will have detailed information about eligibility criteria, which often include proof of military service.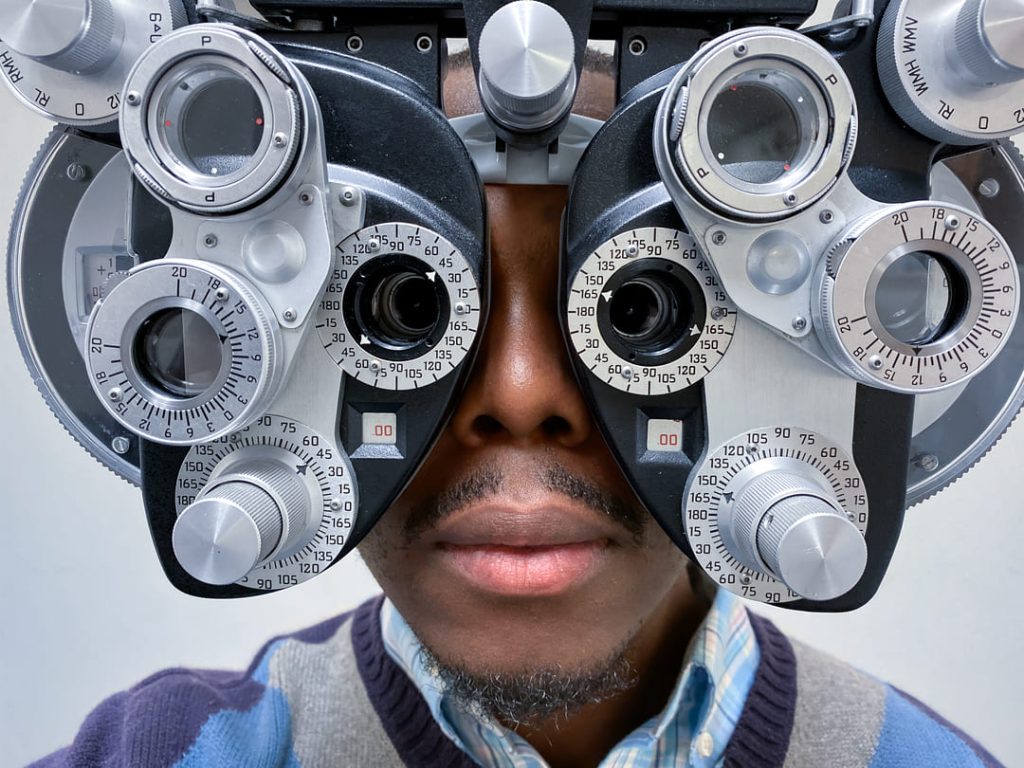 Do Any Insurance Plans Cover LASIK Surgery for Veterans?
Most insurance plans, including those for veterans, view LASIK surgery as an elective procedure and do not cover it. However, individual plans may vary and should be reviewed carefully.
Why is LASIK surgery considered an elective procedure by the VA?
LASIK surgery is often considered an elective procedure because it's not medically necessary, but rather, it is a procedure that enhances the quality of life.
In Summary
In the quest for better vision and improved quality of life, veterans considering LASIK eye surgery should be aware that while the VA typically doesn't cover elective procedures like LASIK, there are often military discounts available from private surgery centers. 
These discounts can serve as a gesture of appreciation for the dedication and service that veterans have shown their country.
However, there are exceptions that the VA might cover LASIK eye surgery when deemed medically necessary.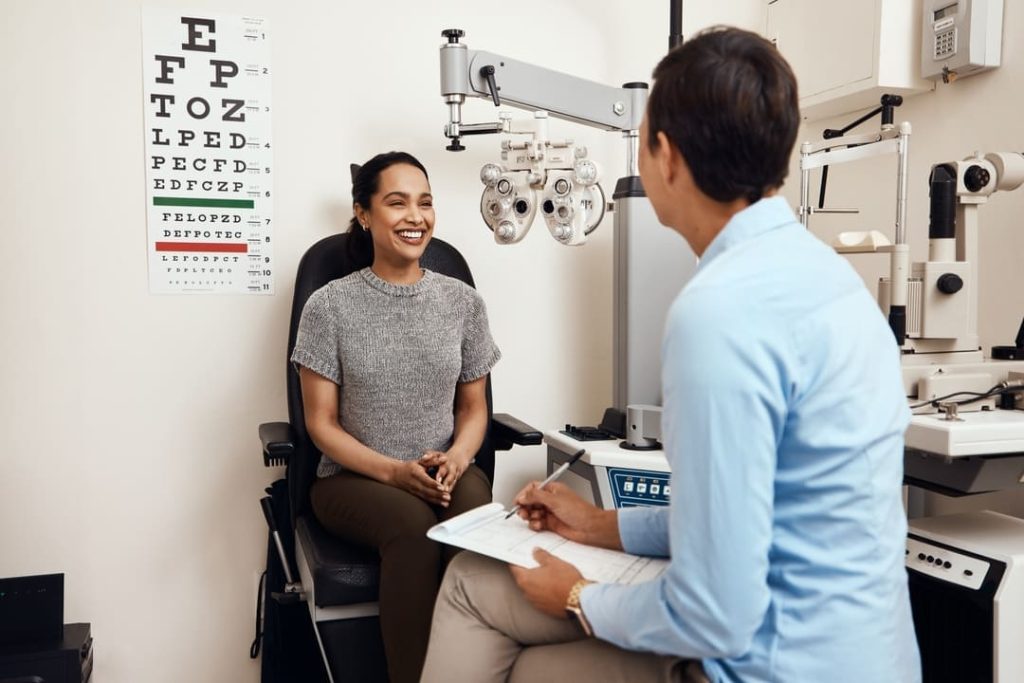 Does the VA Cover LASIK? (FAQs) Frequently Asked Questions
Will the VA pay for LASIK surgery?
No, the VA does not typically pay for LASIK eye surgery as it's considered an elective procedure. There are exceptions in cases where a veteran's vision impacts their overall health or ability to function, the VA might cover the procedure's costs.
Are there any LASIK military discounts available?
Yes, many private LASIK surgery clinics offer military discounts. The discount amount can vary based on the clinic and the specific circumstances of the individual. It is recommended to contact the clinic directly for specific information.
Are there any programs for free LASIK for veterans?
Free LASIK for veterans is generally not covered by the VA, but some private organizations like Operation Sight offer free or reduced-cost eye care services, including LASIK surgery for eligible veterans.
Are there other affordable options for veterans seeking LASIK surgery?
Aside from seeking a military discount from LASIK providers, veterans may also explore medical financing options or low-cost clinics. Some LASIK providers also offer payment plans to make the surgery more accessible.
About VA Claims Insider
VA Claims Insider is the #1 most trusted name in VA disability claims.
25,000+ disabled veterans served in our membership programs since 2016.
30% average VA rating increase for veterans who complete our #1 rated Elite program.
Employs 215 teammates; comprised of 74 veterans and 16 military spouses.
Better Business Bureau (BBB) accredited with an A+ rating.
4.7/5.0 average rating out of 4,500+ total reviews; over 4,000 5-star reviews.
Brian Reese
Brian Reese is one of the top VA disability benefits experts in the world and bestselling author of You Deserve It: The Definitive Guide to Getting the Veteran Benefits You've Earned (Second Edition).
Brian's frustration with the VA claim process led him to create VA Claims Insider, which provides disabled veterans with tips, strategies, and lessons learned to win their VA disability compensation claim, faster, even if they've already filed, been denied, gave up, or don't know where to start.
As the founder of VA Claims Insider and CEO of Military Disability Made Easy, he has helped serve more than 10 million military members and veterans since 2013 through free online educational resources.
He is a former active duty Air Force officer with extensive experience leading hundreds of individuals and multi-functional teams in challenging international environments, including a combat tour to Afghanistan in 2011 supporting Operation ENDURING FREEDOM.
Brian is a Distinguished Graduate of Management from the United States Air Force Academy, Colorado Springs, CO, and he holds an MBA from Oklahoma State University's Spears School of Business, Stillwater, OK, where he was a National Honor Scholar (Top 1% of Graduate School class).