Depending on the severity of injury to a veteran, they might be eligible to enroll in the Comprehensive Assistance for Family Caregivers program, or the VA caregiver Stipend program.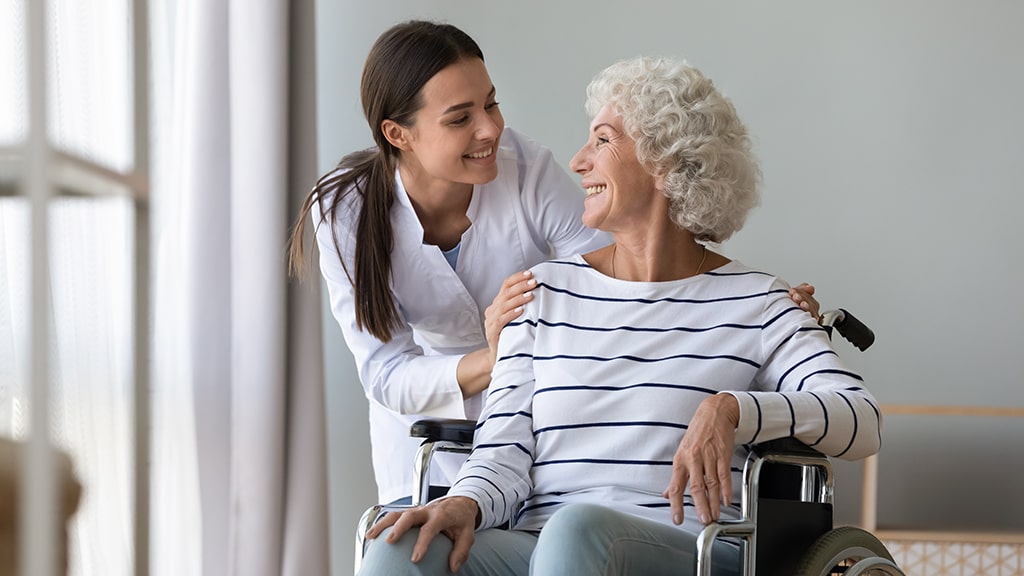 This program is available to seriously injured post-9/11 veterans and their family caregivers although, with the passing of the VA Mission Act in early 2018, the program has been expanded to include veterans who served and were injured before 9/11.
The current iteration of this program was instituted under the "Caregivers and Veterans Omnibus Health Services Act of 2010", and it offers a number of services for the primary caregiver of seriously injured veterans.

Services included for the primary caregiver are as follows:

Monthly Stipend
Travel expenses including lodging and a per diem pay while accompanying veterans receiving care
A health care benefits program available to caregivers who don't already have health care
VA caregiver training
Respite Care (30 days minimum per year)
Because family caregivers provide necessary care for seriously debilitated veterans, the VA has instituted this program to assure the caregiver can be present without serious financial sacrifice. Family caregivers greatly enhance the health and well-being of vets and providing them financial assistance assures that more vets will get the care they deserve.
Monthly Stipend
The assigned VA Medical Center will use the veteran's Patient Aligned Care Team to determine the veteran's level of dependency. This will, in turn, determine the benefits available for the primary caregiver of the vet. They will evaluate the veteran's ability to perform basic life functions and their need for supervision or protection.
They will then assign one of the following designations:
High Tier – a minimum of 40+ hours of care per week
Medium Tier – maximum of 25 hours of care per week
Low Tier – maximum of 10 hours of care per week
The amount of the stipend will then be determined based upon the number of hours the veteran requires. The hourly amount will be established by considering the Bureau of Labor Statistics hourly wage for home health aides according to the region the veteran lives in.
This amount is not taxable and will be given once per month (although when the initial application is approved, the stipend will be retroactive to the day the application was received).
It should also be noted that only the primary caregiver that has been designated according to the application will be eligible for the stipend. There can only be one at a time.
Also, the stipend benefit is not intended to replace earnings from a career, and receiving the stipend does not signify an employee-employer relationship between the caregiver and the VA.
Qualifications for Caregiver Stipend Program
Only veterans already enrolled in VA health services can qualify for the VA Caregiver Stipend.
All major injuries and disabilities- including traumatic brain injury, psychological trauma or other mental disorders- incurred or aggravated during the time of service can qualify a veteran and their caregiver for this program.
Looking Ahead
With the passing of the VA Mission Act and the $52 billion it makes available in funding, it is estimated that the reach of the Caregiver program is going to expand greatly in the coming years.
If you are receiving care from VA Health Services and believe you are in need of a Caregiver (or have already been receiving help from one outside this program), or if you are a caregiver who has been taking care of an injured veteran, now is the perfect time to begin your application into this VA program.

Need help getting started with your VA claim? Reach out here and someone will be in contact with you this week to get started on your claim!

---
About the Author
About VA Claims Insider
VA Claims insider is an education-based coaching/consulting company. We're here for disabled veterans exploring eligibility for increased VA disability benefits and who wish to learn more about that process. We also connect veterans with independent medical professionals in our referral network for medical examinations, disability evaluations, and credible independent medical opinions and nexus statements (medical nexus letters) for a wide range of disability conditions.