No, you can't get a low testosterone VA rating as there is no separate VA rating for low testosterone in the law.
However, there are some related conditions that can be service connected, thus making a veteran eligible for VA disability benefits on a secondary basis or via special monthly compensation.
Low testosterone is the common name for Testosterone Deficiency Syndrome or Hypogonadism, which occurs when a man's body does not produce sufficient testosterone (primary male hormone).
Let's explore how to get a VA rating for low testosterone (or conditions related to it), even though it's not formally listed in CFR 38 Part 4, the Schedule for Rating Disabilities.
What is the Low Testosterone VA Rating?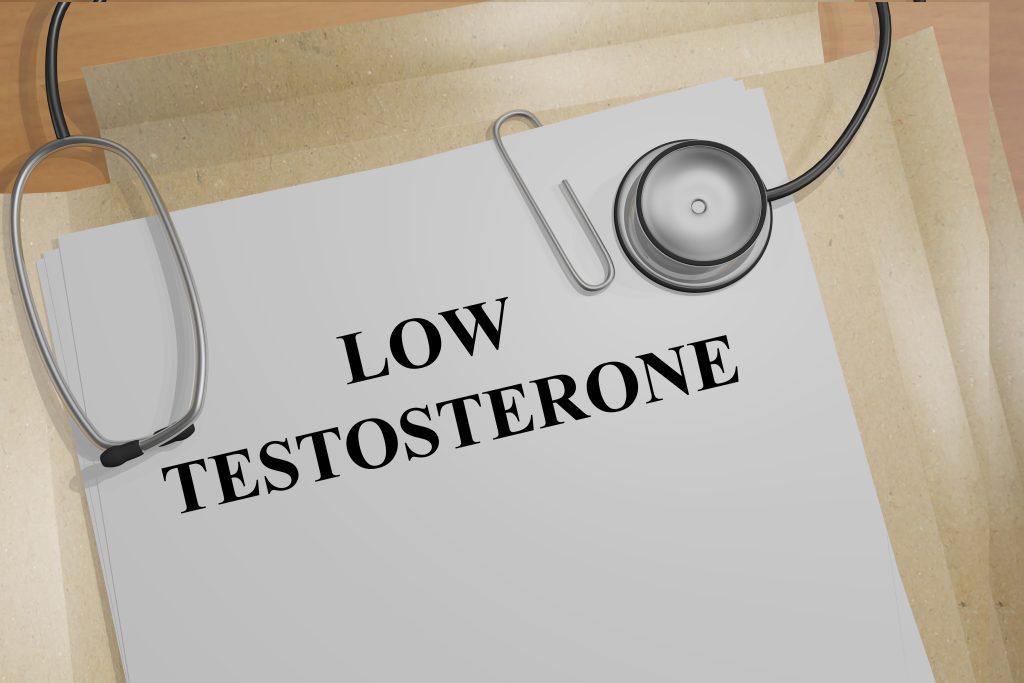 There is no Hypogonadism VA rating (low testosterone) by itself; however, there are several related conditions related to low testosterone that can make you eligible for VA disability benefits.
The easiest way to get service connected for low testosterone is through Erectile Dysfunction, which is assigned a 0% service connected rating under Special Monthly Compensation (SMC) Category (K) or SMC-K, for "Loss of Use of a Creative Organ."
In 2023, veterans with a 0% rating for Erectile Dysfunction qualify for SMC-K and will get an additional $128.62 per month added to their total monthly VA disability compensation payment.
Are There VA Secondary Conditions to Low Testosterone?
Yes, regarding secondary conditions related to low testosterone (hypogonadism), it's important to note that each case is evaluated on an individual basis.
The specific conditions that may be considered secondary to low testosterone can vary based on medical evidence and the circumstances of each veteran.
Here are a few potential secondary conditions that could be associated with low testosterone:
Mood Disorders (Depression, Anxiety): Low testosterone levels might contribute to mood swings, irritability, and depression. If you have a service connected condition that leads to low testosterone, and that low testosterone contributes to the development or worsening of mood disorders, a secondary connection might be established.
Erectile Dysfunction: Low testosterone can lead to difficulties achieving or maintaining erections. If a service-connected condition causes low testosterone and, in turn, contributes to sexual dysfunction, there could be a secondary connection.
Osteoporosis and Bone Disorders: Low testosterone can impact bone density. If a service connected condition leads to low testosterone and, subsequently, contributes to bone disorders like osteoporosis, a secondary connection might be established.
Sleep Disorders: Low testosterone can disrupt sleep patterns. If a service connected condition causes low testosterone, which in turn leads to sleep disturbances, a secondary connection could be considered.
Weight Gain/Obesity: Low testosterone might contribute to weight gain. If a service connected condition causes low testosterone and contributes to obesity or weight-related issues, there could be a secondary connection.
What VA Disability Conditions Cause Low Testosterone for Secondary Service Connection?
Several disability conditions can potentially lead to or contribute to low testosterone ("hypogonadism") in veterans.
It's important to note that the relationship between a service connected condition and low testosterone will require medical evidence, specifically, a Nexus Letter to help you prove secondary service connection.
Here are some of the more common disability conditions that can potentially cause or aggravate low testosterone in veterans:
Traumatic Brain Injury (TBI): TBI can disrupt the normal function of the hypothalamus and pituitary gland, which are essential for regulating hormone production, including testosterone.
Pituitary Gland Disorders: Conditions affecting the pituitary gland, such as tumors or injuries, can lead to hormonal imbalances, including low testosterone.
Spinal Cord Injuries: Severe spinal cord injuries can affect the signals sent between the brain and the endocrine system, potentially leading to hormonal imbalances.
Diabetes: Diabetes can affect blood circulation and damage blood vessels, which can impact hormone production and lead to low testosterone levels.
Weight Gain & Obesity: Weight Gain & obesity are associated with hormonal imbalances, including lower testosterone levels. Service-connected conditions that contribute to obesity might indirectly lead to low testosterone.
Chronic Pain Conditions: Chronic pain, especially when related to musculoskeletal injuries, can lead to stress and hormonal imbalances that affect testosterone production.
Endocrine Disorders: Conditions affecting the endocrine system, such as thyroid disorders or adrenal gland disorders, can influence testosterone levels.
Medications and Treatments: Some medications used to manage service-connected conditions, such as pain medications, chemotherapy, or radiation therapy, can have side effects that impact hormone production.
Burn Pit Exposure: Exposure to hazardous materials, including burn pits, during military service has been linked to various health conditions that could potentially affect hormone levels. Read the list of conditions in the new PACT Act.
Can I Get SMC-K For Low Testosterone?
Certain health conditions mentioned above, as well as those linked to low testosterone, can lead to the impairment or complete loss of the penis or testicles.
Even if the physical organ is still present, if it fails to fulfill its intended function, the VA classifies it as a "loss of use of a creative organ."
Veterans who have faced the loss or loss of use of a reproductive organ due to military service can receive specialized monthly compensation known as SMC-K payments.
These payments are granted in addition to your regular monthly disability compensation, determined by your disability rating.
Thus, you might be eligible for SMC(K) payments even for conditions that receive a 0% disability rating.
In 2023, a 0% rating for Erectile Dysfunction qualifies for SMC-K and you will get an additional $128.62 per month added to your monthly VA disability compensation payment.
Looking for Nexus Letters and DBQs for VA Disability Benefits?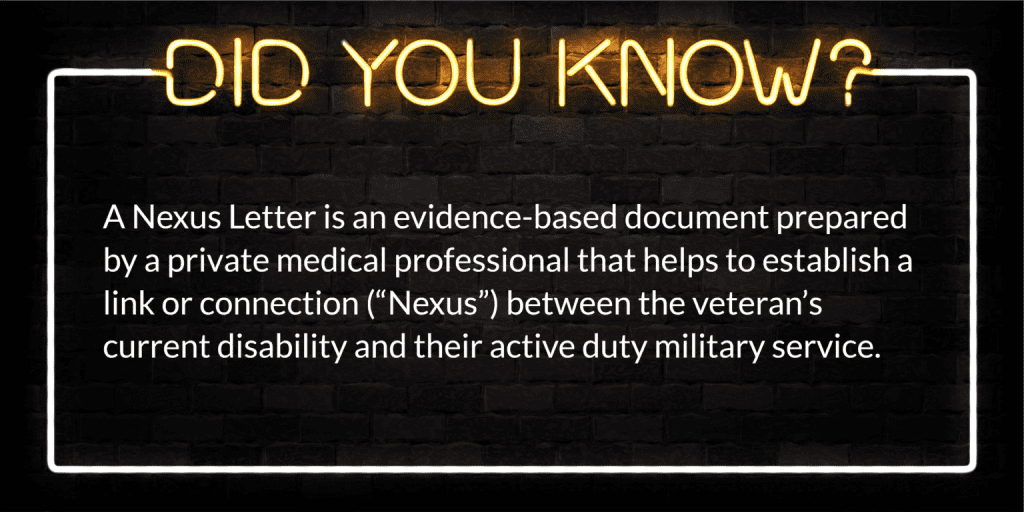 Are you looking to find high-quality Nexus Letters and VA DBQs to help you prove service connection?
WE CAN HELP!
Veterans who become members of the VA Claims Insider Elite program get access to a network of independent medical providers who can write a Nexus Letter at reduced rates.
Why pay $1,500 to $2,000 for a Nexus Letter when you can get one for $595?
Click HERE to speak with an expert now for FREE (no risk, no obligation, no high pressure sales tactics).
Are You Stuck, Frustrated, and Underrated? WE GOT YOUR SIX!
25,000+ disabled veterans served in our membership programs since 2016.
30% average VA rating increase for veterans who complete our #1 rated Elite program.
Employs 215 teammates; comprised of 74 veterans and 16 military spouses.
Better Business Bureau (BBB) accredited with an A+ rating.
About the Author
Brian Reese
Brian Reese is one of the top VA disability benefits experts in the world and bestselling author of You Deserve It: The Definitive Guide to Getting the Veteran Benefits You've Earned (Second Edition).
Brian's frustration with the VA claim process led him to create VA Claims Insider, which provides disabled veterans with tips, strategies, and lessons learned to win their VA disability compensation claim, faster, even if they've already filed, been denied, gave up, or don't know where to start.
As the founder of VA Claims Insider and CEO of Military Disability Made Easy, he has helped serve more than 10 million military members and veterans since 2013 through free online educational resources.
He is a former active duty Air Force officer with extensive experience leading hundreds of individuals and multi-functional teams in challenging international environments, including a combat tour to Afghanistan in 2011 supporting Operation ENDURING FREEDOM.
Brian is a Distinguished Graduate of Management from the United States Air Force Academy, Colorado Springs, CO, and he holds an MBA from Oklahoma State University's Spears School of Business, Stillwater, OK, where he was a National Honor Scholar (Top 1% of Graduate School class).