2024 VA Special Monthly Compensation Rates will increase by 3.2% starting January 2024 as announced by the Social Security Administration.
Veterans can use the pay chart below to find their basic 2024 VA SMC Rates that may apply.
What is VA Special Monthly Compensation (SMC)?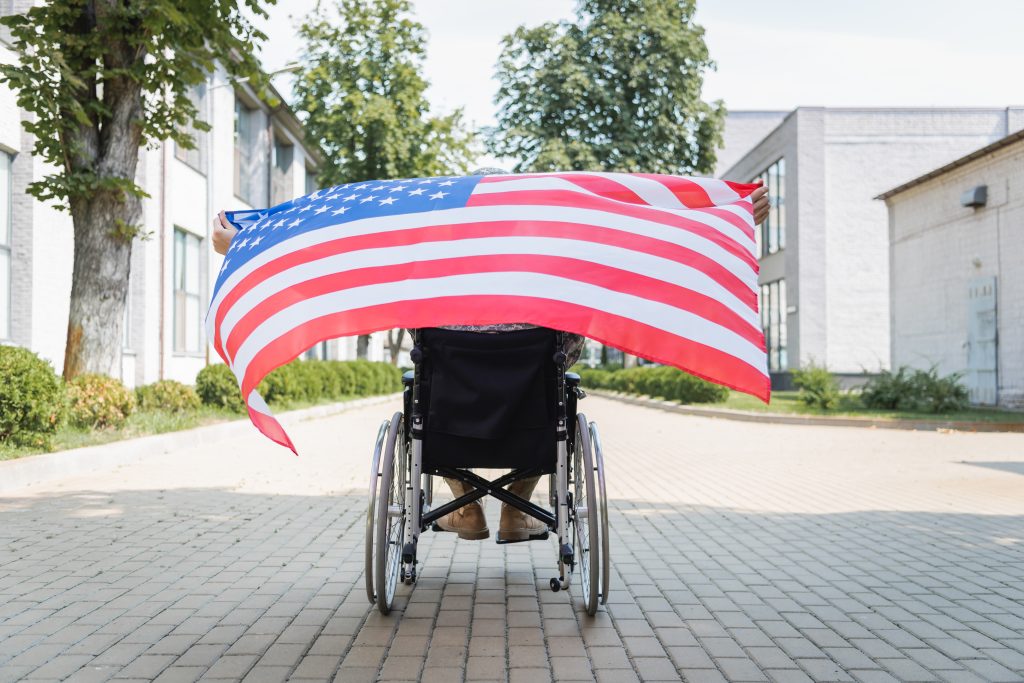 VA Special Monthly Compensation (SMC) is an extra benefit provided by the VA to veterans or their eligible dependents who have specific disabilities or combinations of disabilities.
VA SMC is awarded in addition to the standard VA disability compensation and is designed to compensate veterans for disabilities that result in a higher level of impairment or a need for extra assistance or care.
Some common examples of situations that may qualify a veteran for SMC include:
Loss of use of a creative organ
Loss or loss of use of one or more limbs
Need for aid and attendance due to disabilities
Blindness or visual impairment
Severe deafness or hearing impairment
Housebound status due to disability
Need for assistance with activities of daily living
Combination of disabilities that result in a high level of impairment
2024 VA Special Monthly Compensation Rates (3.2% COLA Increase)
Use the table below to find your 2024 VA SMC Rates for a single veteran with no dependents.
| VA SMC Category | VA SMC Rates 2024 |
| --- | --- |
| K | $132.74 |
| L | $4,651.06 |
| L 1/2 | $4,891.50 |
| M | $5,132.92 |
| M 1/2 | $5,485.61 |
| N | $5,839.08 |
| N 1/2 | $6,182.55 |
| O/P | $6,526.64 |
| R-1 | $9,326.07 |
| R-2/T | $10,697.23 |
| S | $4,183.85 |
Important Notes:
SMC pay rates will be higher than listed above with eligible dependents
Do I Get Additional VA SMC Pay for Dependents?
Yes, disabled veterans can get extra VA special monthly compensation for eligible dependents:
Children between age 18 and 23 who are in school
A child permanently disabled before age 18
What is VA Special Monthly Compensation for Erectile Dysfunction 2024?
If a veteran has service-connected Erectile Dysfunction, the VA will award SMC-K for the loss of use of a creative organ.
The 2024 VA SMC pay rate for Erectile Dysfunction is $132.74/month.
How Does the VA Assign SMC Levels L Through O?
The VA assigns SMC levels L through O based on very specific situations and combinations of situations, including but not limited to:
The amputation of one or more limbs or extremities
The loss of use of one or more limbs or extremities (meaning you have no effective function remaining)
The physical loss of one or both eyes
The loss of sight or total blindness in one or both eyes
You are permanently bedridden (unable to get out of bed)
You need daily help with basic needs (like eating, dressing, and bathing), also called "Aid and Attendance"
About the Author
Brian Reese
Brian Reese is one of the top VA disability benefits experts in the world and bestselling author of You Deserve It: The Definitive Guide to Getting the Veteran Benefits You've Earned (Second Edition).
Brian's frustration with the VA claim process led him to create VA Claims Insider, which provides disabled veterans with tips, strategies, and lessons learned to win their VA disability compensation claim, faster, even if they've already filed, been denied, gave up, or don't know where to start.
As the founder of VA Claims Insider and CEO of Military Disability Made Easy, he has helped serve more than 10 million military members and veterans since 2013 through free online educational resources.
He is a former active duty Air Force officer with extensive experience leading hundreds of individuals and multi-functional teams in challenging international environments, including a combat tour to Afghanistan in 2011 supporting Operation ENDURING FREEDOM.
Brian is a Distinguished Graduate of Management from the United States Air Force Academy, Colorado Springs, CO, and he holds an MBA from Oklahoma State University's Spears School of Business, Stillwater, OK, where he was a National Honor Scholar (Top 1% of Graduate School class).