In this blog post, Brian Reese the VA Claims Insider reveals and explains the 10 best VA disability claims with the highest likelihood of getting approved right now.
While there are over 834 VA disability claims you can file for, these 10 offer the easiest path to service connection—meaning you might be able to win your VA claim faster.
Of course, with all VA disability claims, you must have medical evidence to help support your assertions.
What are the Best VA Disability Claims?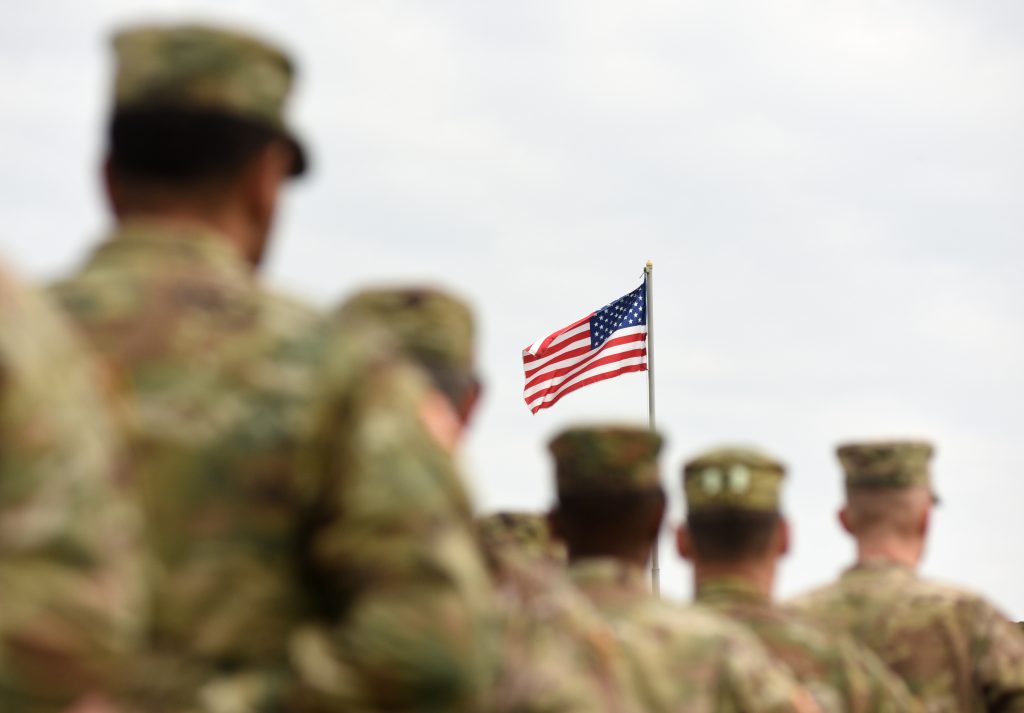 Here's our list of the 10 top VA disability claims to file for and get approved quickly:
#1. Tinnitus
Tinnitus is the #1 best VA disability to claim. It is also the #1 easiest and most common VA claim. Tinnitus is a condition characterized by the perception of sound in the ears or head without any external source of sound. It's often described as hearing noises like ringing, buzzing, hissing, roaring, or clicking when no such sounds are present in the environment. Tinnitus has only one VA rating and that's 10%. There are no lower or higher ratings for Tinnitus.
#2. Mental Health Conditions
Mental health conditions are easy VA claims to win. They are also high-value claims, meaning they are likely to be rated at 30% or higher. In fact, the average VA rating for mental health conditions is 70%. While there are 31 ratable mental health conditions under the law, these four are most common in veterans: PTSD (Combat, Non-Combat, & Military Sexual Trauma), Adjustment Disorder, Depression, Anxiety, Chronic Pain, and Somatoform Disorders. VA ratings for mental health conditions range from 0% to 100% with breaks at 10%, 30%, 50%, and 70% depending on the severity of your symptoms and how those symptoms negatively affect your work, life, and social functioning.
#3. Headaches  
Headaches are very common in veterans and often lead to an uncomfortable sensation of pain or discomfort in the head or upper neck area. They can range in intensity from mild to severe and can vary in duration from a short episode to a persistent condition. The VA rates headaches from 0% to 50% with breaks at 10% and 30%. The specific rating criteria depend on the frequency, severity, and impact of the headaches on the veteran's ability to function. The rating is determined by the frequency of disabling attacks and whether they are "prostrating" or not.
#4. Musculoskeletal Conditions
Musculoskeletal conditions are very common in veterans and include strains, sprains, arthritis, weakness, fatigue, and reduced flexion in the arms, legs, hips, back, neck, muscles, and joints. VA disability claims for musculoskeletal conditions are easy to win and your VA rating is determined by: Limitation of range of motion (flexion and extension), painful motion, arthritis, weakness, fatigue, loss of power, lack of coordination, and decreased movement control. While musculoskeletal conditions can be rated from 0% to 100%, they are commonly rated at 0%, 10%, or 20% depending on the severity of your symptoms.
#5. Gastroesophageal Reflux Disease (GERD) & Irritable Bowel Syndrome (IBS)
GERD (Gastroesophageal Reflux Disease) and IBS (Irritable Bowel Syndrome) are both chronic digestive conditions that are easy VA claims to file for and get approved. They affect different parts of the digestive system and have distinct symptoms and causes. GERD is rated at 10%, 30%, or 60% while IBS is rated at 0%, 10%, or 30%. VA ratings for GERD and IBS depend upon your frequency, severity, and duration of symptoms. Pro Tip: You can't be rated for both GERD and IBS due to the VA principle of avoidance of pyramiding. The VA is required to give you the highest warranted evaluation, regardless of the condition. For example, if GERD is at 60% and IBS is at 30%, the rater must give you the 60%.
#6. Radiculopathy
Radiculopathy is a medical term to describe when spinal nerve roots are compressed, irritated, or inflamed, leading to pain, numbness, tingling, or weakness along the path of the affected nerve. The symptoms of radiculopathy vary depending on which spinal nerve root is affected and where the compression or irritation occurs along the spine. Common symptoms include pain that radiates from the spine down the nerve pathway into the extremities, such as the arms or legs. This pain is often described as shooting, burning, or electric-like. VA ratings for Radiculopathy generally range from 10% to 80% depending on the severity of symptoms.
#7. Obstructive Sleep Apnea (OSA)
Obstructive Sleep Apnea (OSA) is a sleep disorder characterized by repeated episodes of partial or complete obstruction of the upper airway during sleep, leading to breathing disruptions and reduced oxygen levels in the body. VA ratings for Sleep Apnea are 0%, 30%, 50%, or 100%. The most common VA rating for Sleep Apnea is 50%. Pro Tip: If your Sleep Apnea wasn't diagnosed in the military or within the first 12 months of leaving active duty, you'll almost certainly be denied direct service connection. Most veterans are better off attempting to file for Sleep Apnea as a secondary condition.
#8. Flat Feet & Plantar Fasciitis
Flat feet and plantar fasciitis are both foot-related conditions that can cause discomfort and affect mobility, but they have distinct causes, symptoms, and treatments. Flat feet (pes planus) is a condition where the arches of the feet are lower than usual or completely absent, causing the entire sole of the foot to contact the ground when standing. Plantar fasciitis is an inflammation of the plantar fascia, a thick band of tissue that runs along the bottom of the foot, connecting the heel bone to the toes. VA Ratings for Flat Feet range from 0% to 50% with breaks at 10%, 20%, and 30%. VA Ratings for Plantar Fasciitis that range from 10% to 30% with a break at 20%. Pro Tip: You can be rated for both Flat Feet and Plantar Fasciitis. If you aren't sure which one you have, file a VA claim for both conditions and let the VA decide for you.
#9. Presumptive Conditions
VA presumptive conditions are medical conditions that are presumed to be service connected if a veteran meets certain criteria, even if there is no direct evidence linking the condition to their military service. These conditions are based on the understanding that certain illnesses or disabilities may have been caused by a veteran's exposure to specific environmental factors, hazardous substances, or circumstances during their military service. Pro Tip: Here's the complete list of 200+ VA presumptive conditions you might be eligible for.
#10. Erectile Dysfunction (ED)
Erectile dysfunction (ED) is a medical condition characterized by the consistent inability to achieve or maintain an erection sufficient for sexual intercourse. It's a common condition that can affect veterans of various ages, and its causes can be both physical and psychological. Erectile Dysfunction is assigned a 0% service connected VA disability rating under Special Monthly Compensation (SMC) Category (K) or SMC-K, for "Loss of Use of a Creative Organ."
About the Author
Brian Reese
Brian Reese is one of the top VA disability benefits experts in the world and bestselling author of You Deserve It: The Definitive Guide to Getting the Veteran Benefits You've Earned (Second Edition).
Brian's frustration with the VA claim process led him to create VA Claims Insider, which provides disabled veterans with tips, strategies, and lessons learned to win their VA disability compensation claim, faster, even if they've already filed, been denied, gave up, or don't know where to start.
As the founder of VA Claims Insider and CEO of Military Disability Made Easy, he has helped serve more than 10 million military members and veterans since 2013 through free online educational resources.
He is a former active duty Air Force officer with extensive experience leading hundreds of individuals and multi-functional teams in challenging international environments, including a combat tour to Afghanistan in 2011 supporting Operation ENDURING FREEDOM.
Brian is a Distinguished Graduate of Management from the United States Air Force Academy, Colorado Springs, CO, and he holds an MBA from Oklahoma State University's Spears School of Business, Stillwater, OK, where he was a National Honor Scholar (Top 1% of Graduate School class).