Many spouses and other relatives have questions about VA DIC (veteran death benefits or veteran survivor benefits). Many veterans wonder about VA survivor benefits as well, because they care about making sure that their families are taken care of in the event of their passing.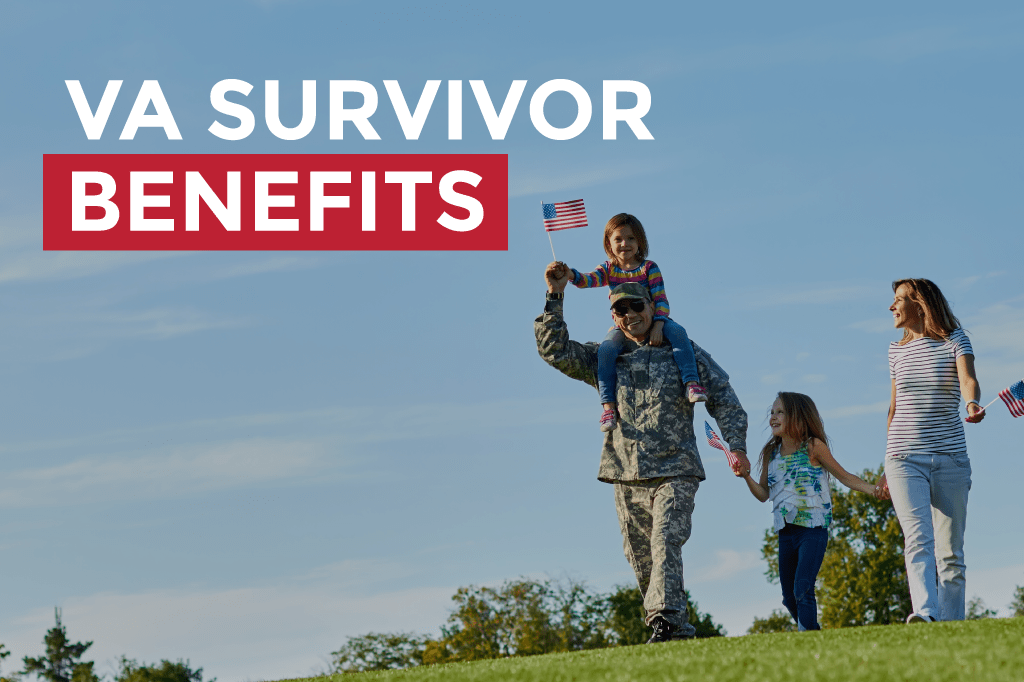 When a veteran loved one passes, there are many details to handle alongside the grief and sorrow. We hope this guide to VA survivor benefits (VA DIC) makes understanding these benefits a little easier at what is always a difficult and emotional time.
Understanding survivor benefits can also give veterans themselves peace of mind, knowing how DIC benefits may support their families after they're gone. Read on to learn more about how VA DIC may apply to you and your family.
---
What are VA DIC benefits?
Dependency Indemnity Compensation (US Code Title 38 Chapter 13) is a monthly benefit paid to eligible survivors of eligible veterans. This is a tax-free monetary benefit for surviving spouses, children, or parents of a service member who either died in the line of duty or a veteran who died from a service-related injury or illness.
Generally, those eligible are surviving family of service members/veterans who either passed away in the line of duty or due to service-related conditions. However, there are many different requirements and technicalities when determining if you're eligible for DIC.
You DESERVE a HIGHER VA rating.
WE CAN HELP.
Take advantage of a FREE VA Claim Discovery Call with an experienced Team Member. Learn what you've been missing so you can FINALLY get the disability rating and compensation you've earned for your service.
It's important to note that this benefit is NOT the same as the monthly disability compensation amount that the veteran was receiving at their time of death. This benefit is calculated differently and is specifically for survivors.
Any monthly benefits that a veteran was receiving for service-connected conditions is discontinued at the time of the veteran's passing.
(If your veteran spouse passed away while his or her claim for disability compensation benefits was pending, and the claim is later approved, you may be entitled to the accrued disability benefits (back payments) that would have been due to the veteran (from the date of claim filing until the date of death). But you won't receive ongoing disability compensation payments.)
Below we cover the basics of VA DIC. Also check the official VA page on DIC benefits:
https://www.va.gov/disability/dependency-indemnity-compensation/
---
Who qualifies for VA survivor benefits?
For VA DIC, the dependents or other family will need to meet eligibility requirements—but the deceased veteran must also meet certain qualifications in order for family members to be eligible.
Qualifications for the Veteran
In order for survivors to qualify for DIC benefits, veterans and service members must meet one of the following criteria:
Died while on active duty, active-duty training, or inactive duty training; or
passed away due to a service-connected condition; or
If death was not service-related, then veteran was entitled to receive VA disability compensation for a totally disabling condition (or total disability based on individual unemployability, TDIU):

for a period of at least 10 years prior to death; or
since release from active duty and for a period of at least five years prior to the veteran's death; or
for at least one year before death, if the veteran was a former prisoner of war who died after September 30, 1999.
If the death certificate lists the cause of death as one of the deceased veteran's service-connected conditions, the VA should grant service connection without further investigation.
If the veteran's service-connected condition was a contributory cause of death, VA should presume that it contributed "substantially and materially" to the veteran's death, and grant service connection without further investigation.
If the condition that caused the veteran's death was not already service-connected when they died, you can still submit an application for DIC. Claims like these may take longer to process because VA adjudicators will follow the typical disability claims review process to decide whether the cause of death is service-connected.
If the cause of death is a "presumptive" disability, and the evidence shows the veteran meets the presumptive criteria for that condition (for example, check out our post on burn pit exposure presumptive conditions), VA should grant service connection without further investigation.
---
DIC for Surviving Spouses or Partners
"Will my wife (or husband) receive my VA disability benefits when I die?"
"Is the widow(er) of a veteran entitled to benefits?"
There are several eligibility options that will entitle a surviving spouse or partner of a veteran or military member to DIC benefits.
According to VA's website, the surviving spouse of a veteran who meets the qualifications in the previous section is eligible if he or she:
married the veteran before January 1, 1957, OR
was married to a service member who died on active duty, active duty for training, or inactive duty training, OR
married the veteran within 15 years of discharge from the period of military service in which the disease or injury that caused the veteran's death began or was aggravated, OR
was married to the veteran for at least one year, OR
had a child with the veteran, AND

cohabited with the veteran continuously until the veteran's death or, if separated, was not at fault for the separation, AND
is not currently remarried.*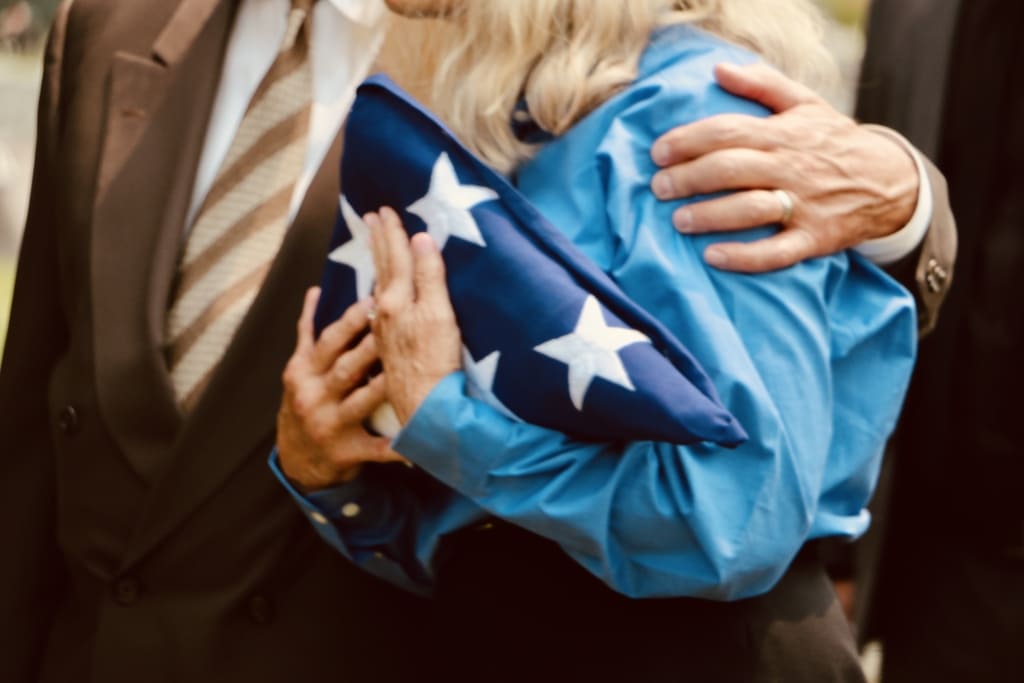 Spouses may also be eligible if the military member was receiving compensation for total disability prior to passing away, even if the immediate cause of death was unrelated to the military.
Can I receive DIC benefits if I was not legally married?
The VA will recognize common-law marriages for DIC benefits if your state's laws allow common-law marriages.
Additionally, VA will allow an unmarried veteran's surviving spouse to collect DIC benefits if he or she:
Had a child with the veteran; and
Lived with the veteran continuously until the time of the veteran's death; and
was not responsible for the separation, if separated from the veteran
What about VA DIC benefits and same-sex marriages?
As of September 2013, same-sex spouses of military veterans are afforded the same beneficiary rights as those of heterosexual military veterans. Legally married military couples of any orientation can apply to collect federal benefits.
How does VA DIC work with remarriage? Am I eligible for DIC benefits if I remarry?
If a surviving spouse remarries, VA will generally discontinue DIC benefits to that spouse. However, there are some exceptions.
If the surviving spouse remarries and that marriage ends in a death, divorce, or annulment then DIC benefits can be restored from the date of termination of that marriage.
Another instance where DIC benefits could be continued after a remarriage are if the surviving spouse remarries after reaching the age of 57 on or after December 16, 2003. In this case, the new marriage won't stop DIC benefits.
NOTE: If the surviving spouse remarries before reaching the age of 57, DIC benefits will not continue and they will not be reinstated even when the surviving spouse does reach the age of 57.
ALSO: If you are a surviving spouse who remarried after reaching age 57, but before December 16, 2003, VA does require that you must have re-applied for DIC between December 16, 2003 and December 15, 2004 to have DIC benefits restored.
---
Qualification for Dependents
For dependents, the veteran parent must have passed away while on active duty or during training (either for active or in-active duty).
For dependents, all of these must be true:
You aren't married, and
You aren't included on the surviving spouse's compensation, and
You're under the age of 18 (or under the age of 23 if attending school)
If you were adopted out of the veteran's or service member's family, but meet all other eligibility criteria, you still qualify for compensation.
Also eligible is a dependent child who was considered helpless or permanently incapacitated before turning 18 (medical evidence will be required).
---
Qualifications for Surviving Parents
Parents of military members may qualify for DIC benefits if their income is below a certain threshold. Parents can be biological, adoptive, or foster. (Foster parents are defined as those who served as the primary parent before the last entry of active service.)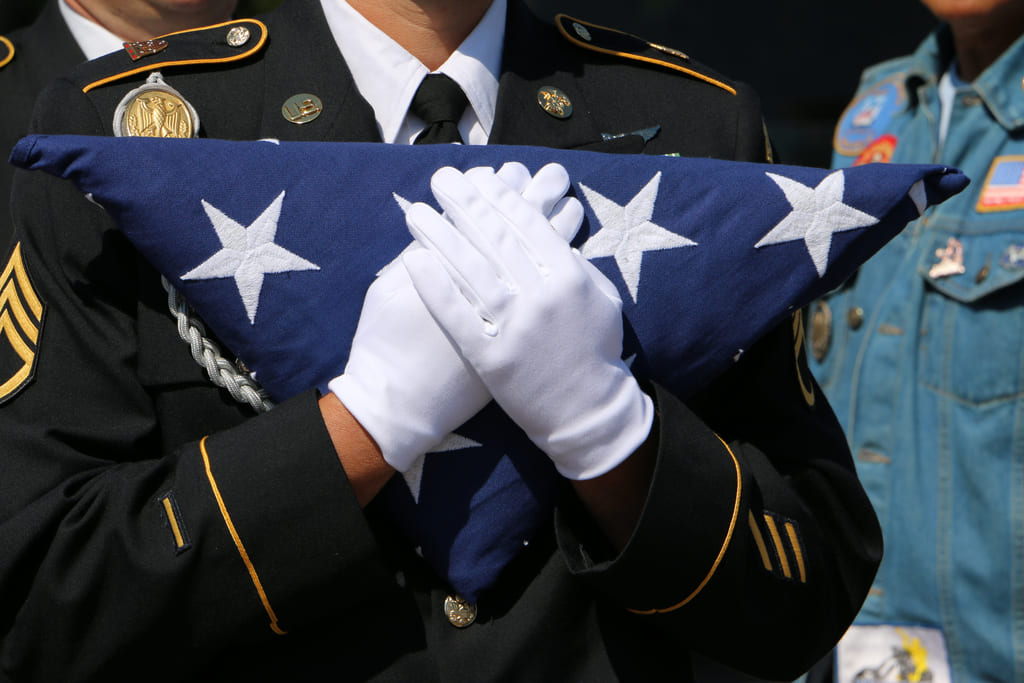 Parents are generally eligible if the veteran died from a service-connected injury or illness, either while in the line of duty, during inactive training, or after being discharged.
Compensation from the VA will depend on a number of factors, including whether the parent lives with a spouse.
Total Disability Qualification
Another common question is "Do spouses of 100% disabled veterans get benefits after death?"
Yes. Dependency and indemnity compensation (DIC) benefits are not only for survivors of service members who were killed on active duty, and for survivors of veterans who died from service-connected disability. DIC benefits are also for survivors of veterans who had a 100% disability rating for a period of time before death.
Under 38 U.S. Code § 1318, veterans who did not die as a result of a service-connected disability, but meet the following criteria, may be eligible for the purposes of DIC "as if" their death was service connected:
Had a service-connected disability that VA rated totally disabling (100 percent); or
Had disabilities that combined to be 100 percent to include on the basis of individual unemployability; and meets the criteria shown in the "Section 1318" part of the above infographic titled "Veterans Eligibility Criteria."
If you are a spouse or child filing for DIC benefits under the Total Disability qualification, the military member must have had held this rating for at least 10 years before their death or for at least one year before the time of their death, providing they were a former prisoner of war after Sep. 30, 1999.
Or, the veterans must have held this rating since release from active duty and at least 5 continuous years prior to their death. If the veteran meets that requirement then the death can be from any cause (not necessarily) related to their time in the military.
---
What are the VA DIC rates for 2022?
DIC has its own rates, separate from those for the disability compensation that veterans receive while they're alive. But like disability compensation, the rates generally increase annually with the VA's cost of living adjustment (COLA).
In 2020, DIC benefits saw a 1.6 percent increase. In 2021, DIC rates saw a 1.3 percent increase. The monthly DIC rate in 2021 is $1,357.56, which became effective December 2020.
Here are the 2022 rates for spouses and dependents at the VA website:
https://www.va.gov/disability/survivor-dic-rates/
For 2022, DIC rates are projected to increase by 5.9% based on the Social Security Administration's cost-of-living adjustment (COLA) increase. Congress passed legislation to increase DIC and other benefits in tandem with the Social Security COLA. DIC rates for 2022 will become effective Dec. 1, 2021.
---
Beyond the Base Pay for DIC
Dependents may also be eligible for additional amounts based on certain factors, such as:
Eight-year provision: If the veteran had a VA disability rating of totally disabling (including individual unemployability) for at least the eight full years leading up to their death, and the surviving spouse was married to the veteran for those same eight years (adds $288.27 in 2021)

Aid & Attendance: If the surviving spouse has a disability and needs help with regular activities of daily living such as eating, bathing, or dressing (adds $336.32 in 2021)

Housebound Allowance: If the surviving spouse cannot leave the house due to disability (adds $157.55 in 2021)
NOTE: A survivor may receive either Aid and Attendance or Housebound, but not both.
---
How to Apply for VA DIC and VA Survivor Benefits
Apply for FA DIC by filling out VA Form 21P-534EZ, "Application for Dependency and Indemnity Compensation (DIC), Death Pension, and/or Accrued Benefits by Surviving Spouse or Child."
Submit it (mail or fax) to the VA Pension Management Center (PMC) that serves your state or the VA Regional Office responsible for the area in which you live..
You can also use the VA's online application for Dependency Indemnity Compensation.
What you'll need to apply for VA DIC
Include all supporting documentation that could serve as evidence that you meet the criteria for DIC as a surviving spouse or dependent, and to show that the veteran also met the criteria.
Attach any of the following material you have to your application:
Discharge or separation papers for the veteran (DD214 or equivalent)
Dependency records (marriage, child birth certificates)
Medical evidence
In addition, you can include the veteran's death certificate to indicate cause of death, any prior divorce decrees, and school transcripts.
Dependent children should submit a birth certificate and school/college transcripts if over the age of 18 and attending school full time. VA requires these when applicable, so submitting them along with your application form can expedite the process.
When should I apply for DIC benefits?
You should apply for DIC as soon as possible after a veteran's death. If you apply within one year of the veteran's death and are granted benefits, you'll most likely be paid retroactively for the period starting one month after the veteran's date of death through the date benefits are granted. You might receive one final disability compensation payment, and then begin receiving DIC benefits the following month.
If you don't apply for DIC within a year of the veteran's death, and the VA later awards you DIC benefits, your effective date will be the date VA received your DIC benefits claim.
Getting help with your application for DIC benefits
Applying for DIC benefits can be a lengthy and sometimes confusing process. You may want to seek the assistance from a Veteran Service Officer (VSO) when filing a DIC claim. A VSO may assist you in filling out the paperwork, gathering the required documentation, and tracking the status of the claim at no cost. More on VSOs here.
---
How long do DIC benefits last?
Dependency and Indemnity Compensation is permanent for surviving spouses—unless the surviving spouse remarries prior to turning 57 years of age.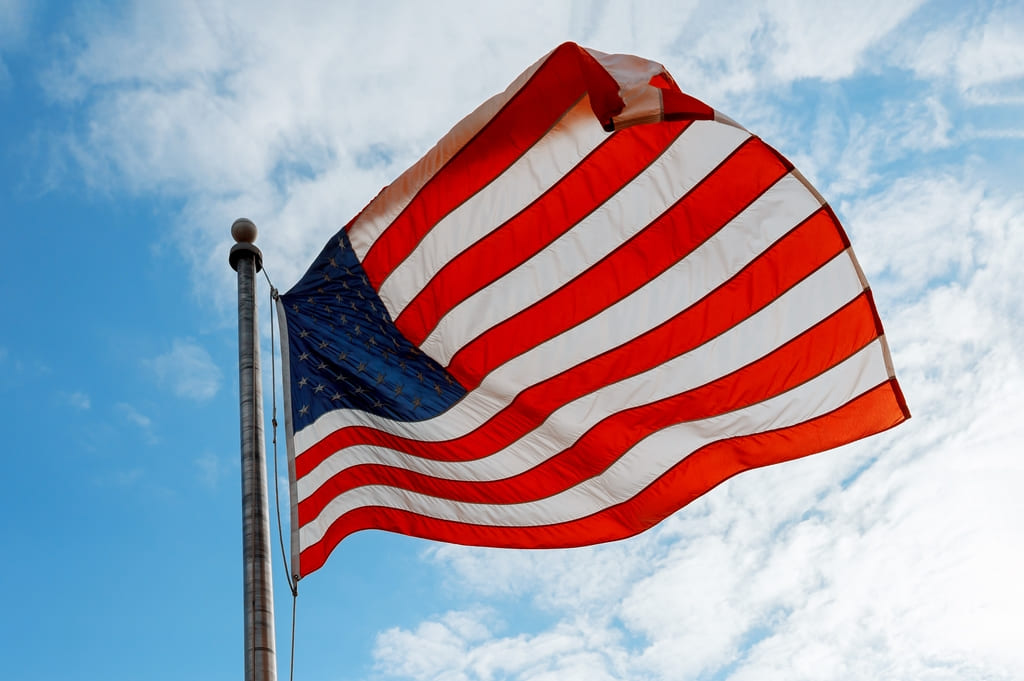 ---
Survivors (Death) Pension with Aid and Attendance
The VA Survivor's Pension (previously known as the Death Pension) is a tax-free benefit provided by the VA specifically to eligible low-income widows and unmarried dependent children of deceased wartime veterans. While similar to DIC in scope, there are some different requirements that you'll need in order to qualify.
The Survivors Pension is an income-based compensation, meaning you must meet the income and net worth limits set by Congress.
There are requirements for eligibility that need to be met for both the deceased service
member and also the surviving spouse and/or child.
Veteran Requirements for a Survivors Pension
● The deceased veteran didn't receive a dishonorable discharge,
AND at least one of these must be true:
The veteran entered active duty before 1980, and served at least 90 days on active military service, with at least 1 day during a covered wartime period
The veteran entered active duty after 1980, and served at least 24 months or the full period for which they were called or ordered to active duty (with some exceptions), with at least 1 day during a covered wartime period
When "covered wartime period" is noted, those periods include:
Korean conflict (June 27, 1950, to January 31, 1955)
Vietnam War era (November 1, 1955, to May 7, 1975, for veterans who served in the Republic of Vietnam during that period.)

August 5, 1964, to May 7, 1975 (for Veterans who served outside of the Republic of Vietnam.)
● Gulf War (August 2, 1990, present, or a future date that will be determined by law)
Survivor Requirements for Survivor Pension
Most of the requirements for the surviving spouse of the veteran are financial requirements. However, if the surviving spouse does remarry, he or she loses eligibility for survivor pension benefits. Unlike DIC, they would lose eligibility even if that marriage ends due to divorce or death
The unmarried child of a deceased veteran is also eligible if he or she meets certain requirements, which are virtually identical to the DIC requirements:
under age 18, or
under age 23 and attending a VA-approved school, or
unable to care for yourself due to a disability that happened before age 18
Financial Requirements
Your annual family income and net worth must meet certain limits set by Congress. Your net worth is the value of everything you own (except your house, your car, and most home furnishings.), minus any debt you owe.
When you apply for a survivor's pension, you'll report all your assets and annual income. For 2022, the net worth limit set by Congress is $138,489.
To find out what assets might be included or not, check the VA.gov website for more information.
Annual income includes money earned from employment or retirement. If your qualifying assets/net worth and calculated annual income is below $138,489 (in 2022) you meet that requirement for the survivors pension. To continue receiving the benefit, you'll need to show you're still under this limit every year.
How Much Is a VA Survivor's Pension?
Generally, VA pays the difference between your countable income and the annual income limit. This difference is generally paid in 12 equal monthly payments rounded down to the nearest dollar.
There are many complex technicalities involved in calculating your net worth for survivors pension eligibility, so visit the VA.gov website and look for "survivors pension rates" for more information.
How To Apply for a VA Survivor's Pension
A claim for survivor pension by any dependent opens a claim for DIC. While this is a separate and additional benefit, the application is processed through a standard DIC claim.
You can apply for a survivors pension by filling out VA Form 21P-534EZ, "Application for Dependency and Indemnity Compensation (DIC), Death Pension, and/or Accrued Benefits by Surviving Spouse or Child."
For details, go to the VA's page on Survivor's Pension at: https://www.va.gov/pension/survivors-pension/
---
Are there other benefits that come along with VA DIC?
If you're eligible for DIC, you may also be eligible for:
Civilian Health and Medical Program of the Department of Veterans Affairs (CHAMPVA)
Dependents Educational Assistance (DEA)
Burial Benefits (although benefits may be reduced if the cause of death was not service-connected)
Contact the VA to learn more about these benefits. The VA's benefits hotline number is 1-800-827-1000.
Also see our video on VA DIC and VA Survivor Benefits here!
---
MAKE SURE YOU GET ALL THE BENEFITS YOU DESERVE
Most veterans are underrated for their disabilities and therefore not getting the compensation they deserve. At VA Claims Insider, we help veterans understand and take control of the claims process so they can get the rating and compensation they're owed by law.
Our process takes the guesswork out of filing a VA disability claim and supports you every step of the way in building a fully-developed claim (FDC)—so you can increase your rating in less time!
If you've filed your VA disability claim and have been denied or have received a low rating – or you're not sure how to get started – reach out to us for a FREE VA Claim Discovery Call, so you can FINALLY get the disability rating and compensation you deserve. We've supported more than 15,000 veterans to win their claims and increase their ratings. NOW IT'S YOUR TURN.
---
About the Author
About VA Claims Insider
VA Claims Insider is an education-based coaching/consulting company. We're here for disabled veterans exploring eligibility for increased VA disability benefits and who wish to learn more about that process. We also connect veterans with independent medical professionals in our referral network for medical examinations, disability evaluations, and credible independent medical opinions and nexus statements (medical nexus letters) for a wide range of disability conditions.