Restless legs syndrome (RLS) might be the most common medical condition you've never heard of! Many veterans suffer from RLS but are either unaware that it's a diagnosable condition or that there's a VA rating for restless legs syndrome. To complicate matters more, sometimes it can take years for RLS to manifest, or for veterans to realize they suffer from RLS.
Let's explore what restless legs syndrome is and answer the top 6 questions veterans have regarding RLS!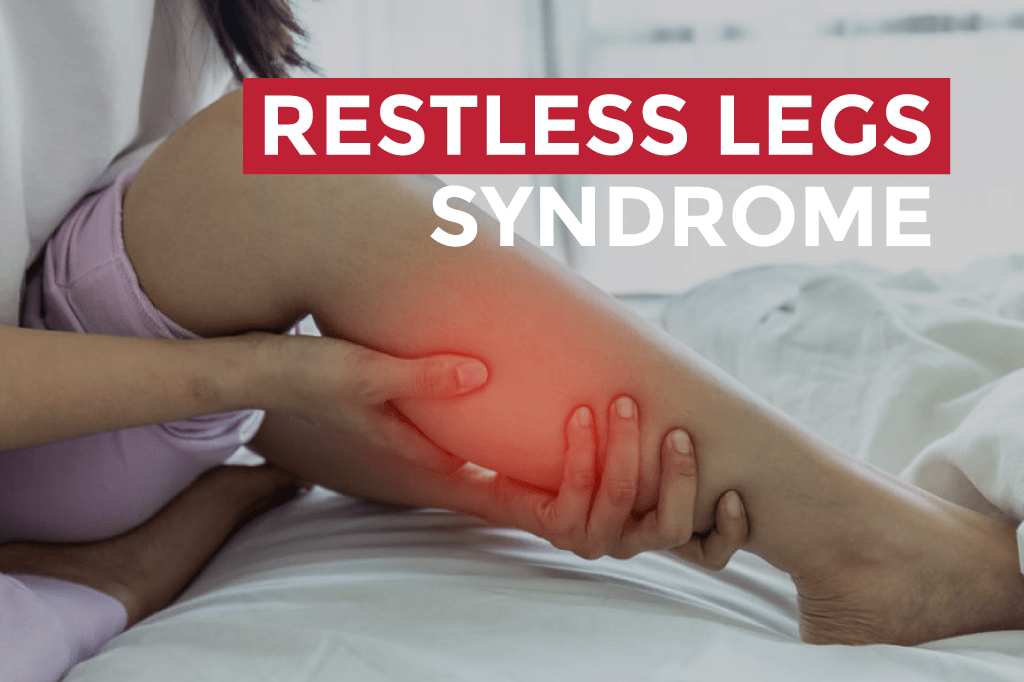 You DESERVE a HIGHER VA rating.
WE CAN HELP.
Take advantage of a FREE VA Claim Discovery Call with an experienced Team Member. Learn what you've been missing so you can FINALLY get the disability rating and compensation you've earned for your service.
---
What exactly is restless legs syndrome?
Restless legs syndrome (RLS), also called Willis-Edbom disease, is a neurological and sleep disorder that affects millions of people every year. Restless legs syndrome is often characterized by the following:
An overwhelming urge to move your legs (sometimes arms and trunk), usually due to uncomfortable sensations in the legs
Symptoms often start or worsen when you are resting or inactive, such as when sitting or lying down.
Symptoms improve during activity, such as stretching or walking, at least as long as the activity continues.
Symptoms worsen in the evening or night or only occur in the evening or nighttime hours when a person is less active.
Symptoms are not solely accounted for by another condition (leg cramps, positional discomfort, leg swelling, or arthritis). RLS often causes difficulty in falling or staying asleep, one of the most common complaints of the disease.
These symptoms often occur on both sides of the body and worsen when you sit or lie down, making it challenging to log quality sleep regularly. Disruptive sleep can lead to exhaustion and other medical problems that negatively affect a veteran's daily life.
---
What causes restless legs syndrome?
After you've received your diagnosis from a physician, it's helpful to discuss what could be the cause of your condition. This conversation can help lead to appropriate treatment options (since there is no known cure for RLS). It can also help you service-connect your restless legs syndrome with your military service (or secondary to a service-connected issue) so that you can get a rating for it.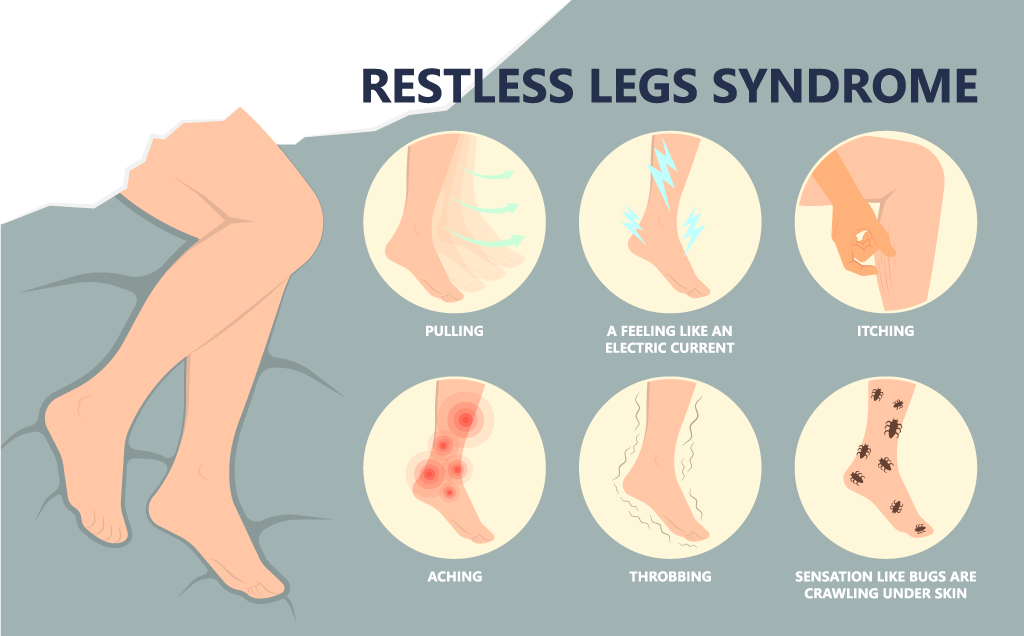 In most cases, the causes of your restless legs syndrome are unknown, though it could be related to the following underlying conditions:
Iron deficiency
Nerve damage
Dysfunction in part of the brain (basal ganglia)
Antidepressants that increase serotonin
Cold and allergy drugs with older antihistamines
Alcohol, nicotine, or caffeine consumption
Antinausea drugs
Antipsychotic drugs
End-stage renal disease (and hemodialysis)
Pregnancy
---
Can mental health issues cause restless legs syndrome?
Restless legs syndrome can be secondary to mental health issue and linked to a mental health diagnosis. For example, one potential cause of restless legs syndrome can be post traumatic stress disorder (PTSD). One way to get a VA rating for restless legs syndrome is to link it to a mental health issue such as PTSD.
PTSD occurs in people who've experienced a traumatic event such as:
War and combat
Natural disasters
Major accidents or injuries
Terrorist acts
Rape (or other Military Sexual Trauma)
Symptoms of PTSD can vary in severity. People can experience past events in vivid detail and have negative thoughts and feelings because of the trauma they experienced. These flashbacks can lead to intense feelings of guilt, fear, horror, and shame.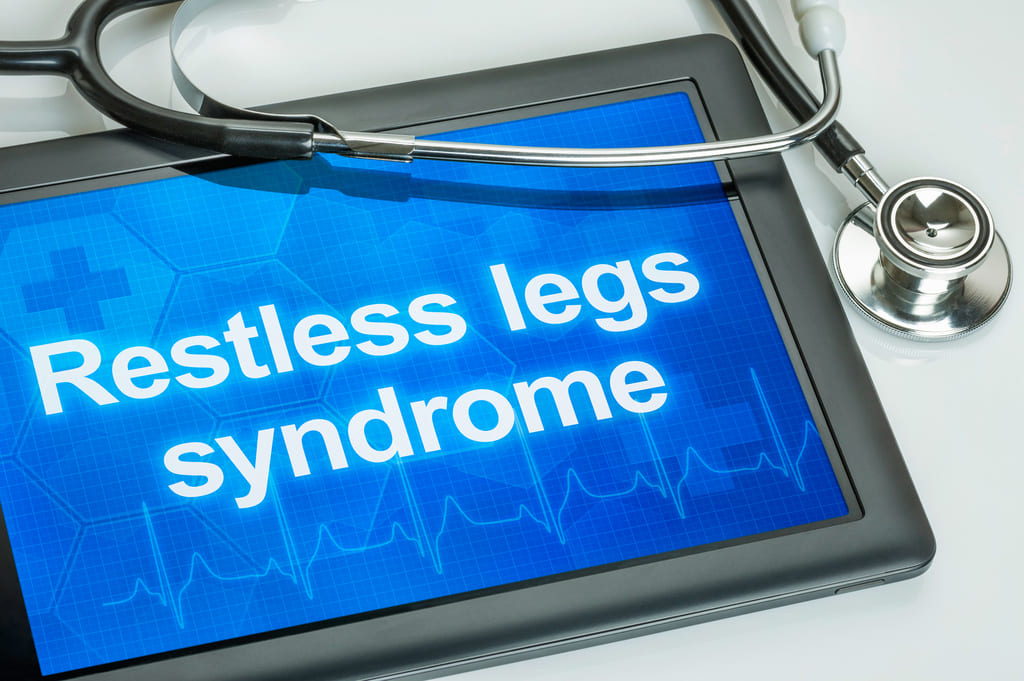 These feelings can cause people experiencing PTSD to avoid things that remind them of the event. They also may experience reactive symptoms such as irritability, outbursts of anger, or difficulty concentrating or sleeping.
Some people can also experience restless legs syndrome as a symptom of PTSD. A 2018 study by the Journal of Trauma & Treatment found seven out of 31 males veterans suffered from RLS along with PTSD.
This means that it's highly recommended that all veterans with PTSD who are also struggling with sleep be evaluated for RLS. If veterans are experiencing insomnia, movements during sleep, nightmares, or tiredness during the day, then a diagnosis of RLS may help speed up treatment and relieve these symptoms, as well as to support a VA rating for restless legs syndrome and for other sleep disorders.
Additional PTSD and Service Connection Resources
---
Is restless legs syndrome considered a VA disability?
Yes. Veterans suffering from RLS may be eligible to be rated for their restless legs syndrome disability. To win a VA rating for restless legs syndrome, a veteran will need three things:
A current diagnosis of restless legs syndrome;
An in-service injury, event, or illness (that caused or aggravated the RLS) and
A medical nexus that links the veteran's RLS to their service (or secondary to a service connected disability)
You may also use a Disability Benefits Questionnaire (DBQ) to support your claim. For restless legs syndrome, use the DBQ for knee and lower leg conditions. The DBQ to use for RLS is "PERIPHERAL NERVES CONDITIONS."
When issuing a VA rating for restless legs syndrome, the VA often considers additional evidence. Once a claim has been filed for RLS, the VA may request a Compensation and Pension (C&P) exam.
During a C&P exam for restless legs syndrome, a VA physician (or VA-contracted physician) may ask you questions about your RLS or military service. They may also physically examine you.
Additionally, they may discuss how often you've sought treatment for RLS and how effective treatments have been in treating the symptoms. Medical evidence is often crucial to winning a restless legs syndrome VA disability claim (as it is for most VA disability claims!) Read more about the importance of medical evidence in winning your claim.
---
What is the VA diagnostic code for restless legs syndrome?
A VA rating for restless legs syndrome falls under Diagnostic Code 8620, which relates to neuritis of the sciatic nerve. Your VA rating for restless legs syndrome depends on the severity of your symptoms, though rating RLS is complicated because there's no definitive medical test available. RLS is rated per leg, and ratings range from mild to severe, as follows:
Mild – 10%
Moderate – 20%
Moderately Severe – 40%
Severe – 60%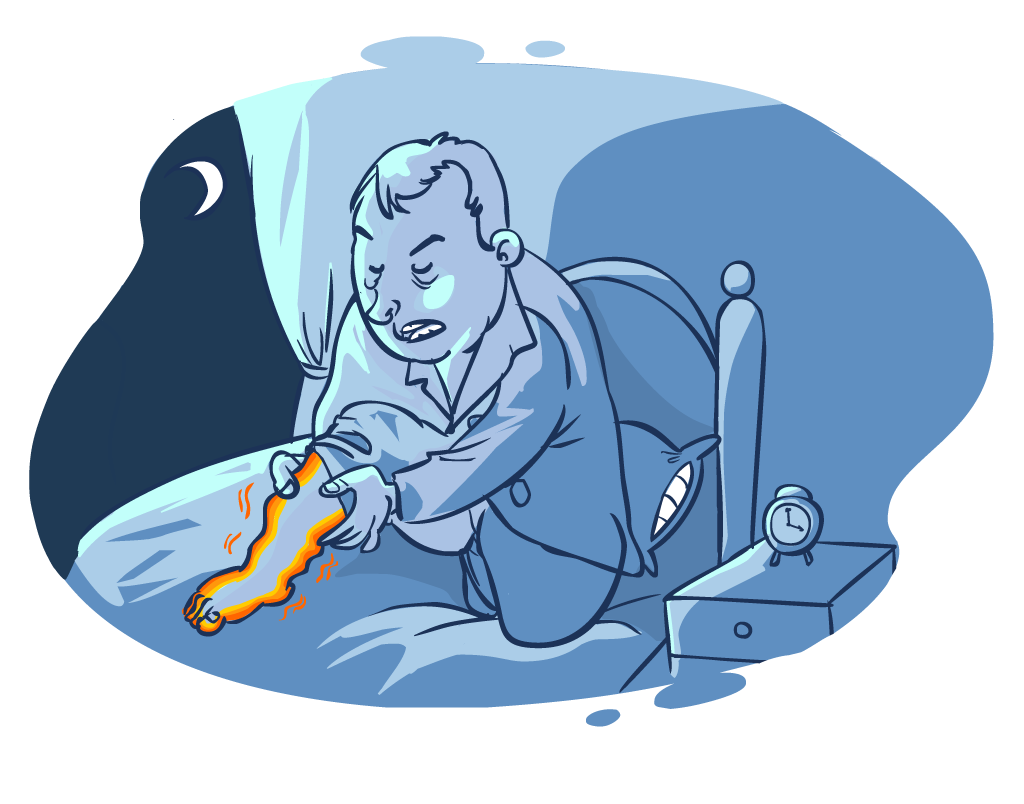 A physician will examine you and see how your symptoms match up with the recognized symptoms for RLS. Restless legs syndrome is considered severe if it's seriously limiting your body's ability to function. You'll be experiencing muscle atrophy, a loss of sensation, and a loss of reflexes.
A moderately severe rating means you're not experiencing muscle atrophy. Moderate means you're experiencing one (or more) of the main symptoms, and they're significantly affecting your body's ability to function.
---
What is the VA disability rating for Periodic Limb Movement Disorder?
Approximately 80 to 90 percent of people who have a VA rating for restless legs syndrome also have periodic limb movement disorder (PLMD), but the reverse is not true. PLMD is characterized by the jerking of the arms or legs that is often associated with sleep disruption.
Though the two are not the same, there is a significant overlap between them. The main difference is that PLMD occurs only during sleep, while RLS occurs while awake and asleep. Additionally, while RLS is felt (but cannot be seen), PLMD results in limb movements that can be seen during a sleep study (or reported by a bed partner).
---
Is there a connection between restless legs syndrome and sleep apnea VA disability?
In general, a secondary service connection can be granted when a condition is caused or aggravated by an already service-connected condition. Veterans could be awarded secondary service connection disability benefits for restless leg syndrome if their already service-connected condition caused (or worsened) their RLS.
For instance, if you're service-connected for sleep apnea and your sleep apnea causes or amplifies RLS, you can file a secondary service connection claim. Alternatively, if you've been service-connected for RLS and it generates (or worsens) sleep apnea, you may also file for secondary service connection. The nature of restless legs syndrome can make it challenging to determine which condition causes the other.
You'll need a professional medical opinion to prove the secondary service connection, linking the service-connected condition to the claimed secondary condition. The opinion should state how the two conditions are linked. You'll also need a current medical diagnosis for the claimed secondary condition.
Take action on your restless legs syndrome!
Restless legs syndrome can be challenging to overcome, and it affects the sleep quality of thousands of veterans every year, which can lead to a host of long-term health problems. Worse, some veterans may not recognize they have it! If you suspect restless legs syndrome is causing or caused by a service-connected disability, or that you have a case that's ratable on its own, seek an independent medical opinion and file a claim.
---
Have questions, or want support from a community of veterans helping veterans?
Don't let confusion overwhelm or stop you from getting the benefits you're owed. Most veterans are underrated for their disabilities and therefore not getting the compensation they deserve. At VA Claims Insider, we help veterans understand and take control of the claims process, so they can get the rating and compensation they're owed by law.
We can help you service-connect your disability and get a higher rating from the VA. We can also help you with the medical evidence needed to win your appeal.
Our process takes the guesswork out of filing a VA disability claim and supports you every step of the way in building a fully-developed claim (FDC) – so you can increase your rating in less time! If you've filed your VA disability claim and have been denied or have received a low rating – or you're not sure how to get started – reach out to us, so you can FINALLY get the disability rating and compensation you deserve.
Take advantage of a FREE VA Claim Discovery Call. We've supported more than 15,000 veterans to win their claims and increase their ratings. NOW IT'S YOUR TURN. You served … you deserve.
---
About the Author
Brian Reese
Brian Reese is one of the top VA disability benefits experts in the world and bestselling author of You Deserve It: The Definitive Guide to Getting the Veteran Benefits You've Earned (Second Edition).
Brian's frustration with the VA claim process led him to create VA Claims Insider, which provides disabled veterans with tips, strategies, and lessons learned to win their VA disability compensation claim, faster, even if they've already filed, been denied, gave up, or don't know where to start.
As the founder of VA Claims Insider and CEO of Military Disability Made Easy, he has helped serve more than 10 million military members and veterans since 2013 through free online educational resources.
He is a former active duty Air Force officer with extensive experience leading hundreds of individuals and multi-functional teams in challenging international environments, including a combat tour to Afghanistan in 2011 supporting Operation ENDURING FREEDOM.
Brian is a Distinguished Graduate of Management from the United States Air Force Academy, Colorado Springs, CO, and he holds an MBA from Oklahoma State University's Spears School of Business, Stillwater, OK, where he was a National Honor Scholar (Top 1% of Graduate School class).