When you're filing a claim for disability compensation from the VA, one of the forms you can include in your claim is VA Form 21-4138. This form is also known as the Statement in Support of Claim.
While it's not a required form in a VA disability claim, VA 21-4138 can be an extremely useful form. At VA Claims Insider we highly recommend taking advantage of VA Form 21-4138 to provide key supporting evidence. It can help to complete what is known as a Fully Developed Claim, which has a higher likelihood of winning and tends to be approved faster.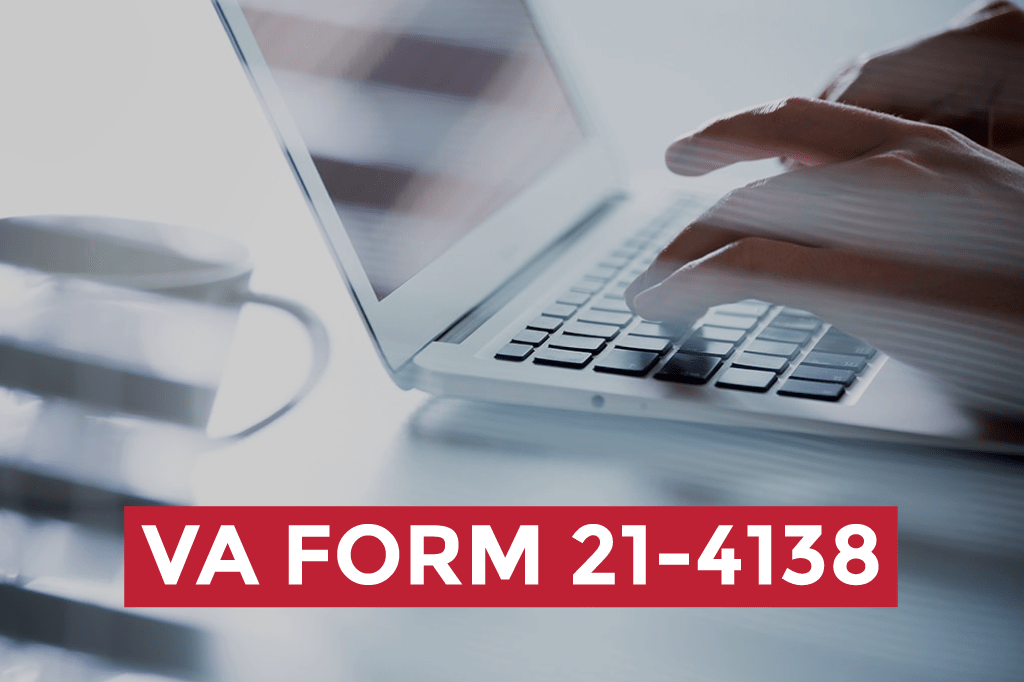 This multi-purpose form (essentially, a blank space used to provide evidence supporting your claim, or anything additional you feel the VA needs to know about your claim) has been offered by the VA for many years.
If you're ready to learn more about ways to use VA Form 21-4138 to increase your chances of winning a VA claim, read on!
---
Keys to Using VA Form 21-4138
1. What can VA Form 21-4138 be used for?
The common and highly recommended use of VA Form 21-4138 is indicated by the form's name: it can be used to write a statement in support of your claim for service connection or an increase in disability rating.
The statement can be either a personal statement signed by you, or what's known as a "buddy letter" supporting your claim, which is a corroborating statement from a friend, fellow veteran/service member, employer, neighbor, spouse, or other family member.
A personal statement is a three- to five-paragraph written narrative that details the facts and circumstances of an individual VA disability condition.
(You can also submit both a personal statement and a buddy letter, or more than one buddy letter!)
Both personal statements and buddy letters are elements of a VA claim that we highly recommend including, especially if your claim is thin on medical evidence from your time in service or in any way more challenging to prove.
These statements can fill in gaps that service or medical records may not cover, confirm the progression or severity of a condition, and attest to its impact in your life and work. This can end up being the deciding factor in your rating, your compensation and even the difference between denial or winning the claim.
You can learn more about writing a great personal statement from this video: "How to Write a WINNING VA Statement in Support of Claim! (4-Step Process)
You can also use VA 21-4138 to either establish initial service connection for a condition OR in a claim requesting an increase in rating (due to the progression or increased severity of a service-connected condition).
Don't use this form for any kind of statement that will not support your claims and that will not shed additional light on your situation.
2. Basic information and ways to file VA Form 21-4138
When filling out the VA form 21-4138, you will need to provide some basic information about yourself and your service, including:
Full name (of the veteran/beneficiary)
Social security number (SSN)
VA file number
Date of birth
Veteran's service number
Telephone number (including area code)
Email address
Mailing address
If any information is missing, it could delay your claim.
The VA form 4138 PDF makes the process of filling out this information easy.
You can submit your statement in support of a claim online instead of filling out and sending the paper form.
3. Use detail to paint a picture
Details reinforce your statement and strengthen your case, and help the VA understand the circumstances surrounding your claim. The more relevant details you provide, the more irrefutable and undeniable the link between your disability and your service. This makes the VA's decision easier.
When giving details in an effort to service-connect a condition, focus on the circumstances during your service that surrounded your current disability. Describe the circumstances surrounding an incident, accident or other related event in as much detail as you remember. Even the responses of witnesses (remembering what people said when it happened) can bring the statement to life.
If details such as times, dates and names elude you now, you can still mention those details generally, noting honestly that you're not sure of the specifics. For example, you could say, "I can't recall the exact date and time, but I know it was in May of 1973, and it was late afternoon" still helps.
If you're providing details for a claim that's requesting a rating increase, the focus should be on how the disability has gotten worse. Again, any details offering a timeline, even if not precise, can be offered.
Whether you're working on an initial service connection or a rate increase, be sure to describe how your disability is negatively affecting your work, life, and social functioning. Be open, honest and vulnerable.
Also note any new conditions or issues the disability has caused. For example, perhaps the injury to your left knee has caused you to favor your right, subsequently causing more wear and tear on the right knee as well. (This might also lead you to file a claim for a secondary condition.)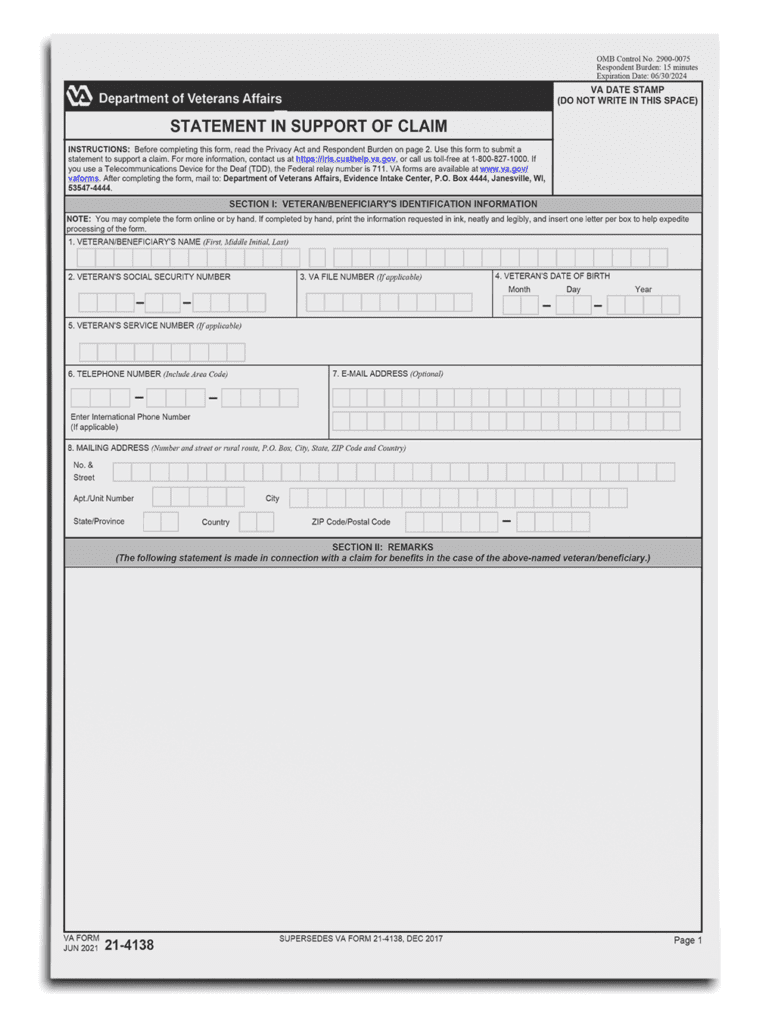 4. Keep it concise and make your points clearly
Although details are important, it's equally important to keep your statements short and sweet. Don't ramble, be redundant or provide extraneous information, as this will weaken your case, make it harder for the evaluator or rater to follow, and slow the process. Include only what you absolutely need to support the claim.
VA Raters are very busy people, so you want to give them the exact information they need to help support the VA disability claim. No more, no less. Again, shoot for three to five paragraphs—not a novel!
5. Make sure your statements are true and accurate
It's crucial that any remarks you make on your personal statement, as with your entire claim, are true and accurate to the best of your knowledge. There is a penalty of perjury for false statements on a VA disability claim. Be sure your statements don't contradict any other information in your claim or any statements you've made to the VA in the past.
If you become aware that any information you provided in the past was incorrect, be sure to use VA form 21-4138 as an opportunity to correct the record. For example, you might write, "In a previous statement dated July 14, 2012, I stated that my sleep apnea began in March of 1984. I have since realized that information was inaccurate, as my medical records show a diagnosis in March of 1983, and my spouse attests to this."
6. Fill in any gaps
If you have written a statement related to this claim in this past, make sure that this new statement fills any gaps left by the earlier statement. For instance, if you wrote a statement about your depression before that focused mostly on your job performance, the current statement is an opportunity to expand on that and mention how the condition impacts your interactions with family. This helps to give the VA the full picture of your disability and all of the ways it affects your life and functioning.
7. Don't hesitate to use form 21-4138!
You can find information online saying that the VA Form 21-4138 is a useless form and could even hurt your claim.
According to VA claims expert Brian Reese, Founder of VA Claims Insider and retired disabled Air Force captain—that's simply false.
"VA Form 21-4138 is still the preferred method for receiving personal statements, according to VA rating officials," Reese says.
At VA Claims insider, where veteran coaches have helped over 15,000 veterans win a higher rating, personal statements and buddy letters are considered critical to round out a fully-developed claim—and form 21-4138 is the best and easiest way to submit these.
---
How to Write a WINNING VA Statement in Support of Claim! (4-Step Process)
---
MAKE SURE YOU GET ALL THE BENEFITS YOU DESERVE
Regardless of what state you live in, it's important that you pursue the monthly compensation payments due to you for disabilities connected to your military service.
Most veterans are underrated for their disabilities and therefore not getting the compensation they deserve. At VA Claims Insider, we help veterans understand and take control of the claims process so they can get the rating and compensation they're owed by law.
Our process takes the guesswork out of filing a VA disability claim and supports you every step of the way in building a fully-developed claim (FDC)—so you can increase your rating in less time!
If you've filed your VA disability claim and have been denied or have received a low rating – or you're not sure how to get started – reach out to us for a FREE VA Claim Discovery Call, so you can FINALLY get the disability rating and compensation you deserve. We've supported more than 15,000 veterans to win their claims and increase their ratings. NOW IT'S YOUR TURN.
---
About the Author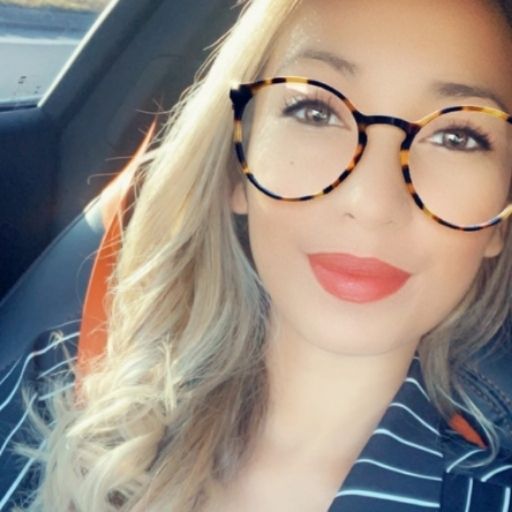 Rachelle Seaberry
Rachelle Seaberry is a veteran coach at VA Claims Insider. She graduated from the University of Florida in Family, Youth, and Community Science with an Area of Specialization in Human Services. Nearing the end of her education, she advocated at the Alachua County Victims Services.
Rachelle grew up as a Navy brat and has since become a dedicated Army spouse. Her spouse is currently serving as a Lieutenant Colonel in the army. Her profound connection to those who served in the Armed Forces is the driving force behind her continued dedication to supporting and serving our veterans. 
You can connect with Rachelle at [email protected]