VA disability and divorce, here's the bottom line: VA disability benefits are "non-divisible" in divorce proceedings.
This means that your ex-spouse does not have a legal claim to your VA disability benefits as part of the division of marital property.
However, VA disability benefits can absolutely be considered when calculating child support or spousal support.
This means that a disabled veteran might be required to make support payments from disability benefits.
However, there are certain restrictions on the enforcement of these orders because state courts can't garnish VA disability benefits.
VA Disability and Divorce: What Happens to VA Disability in Divorce?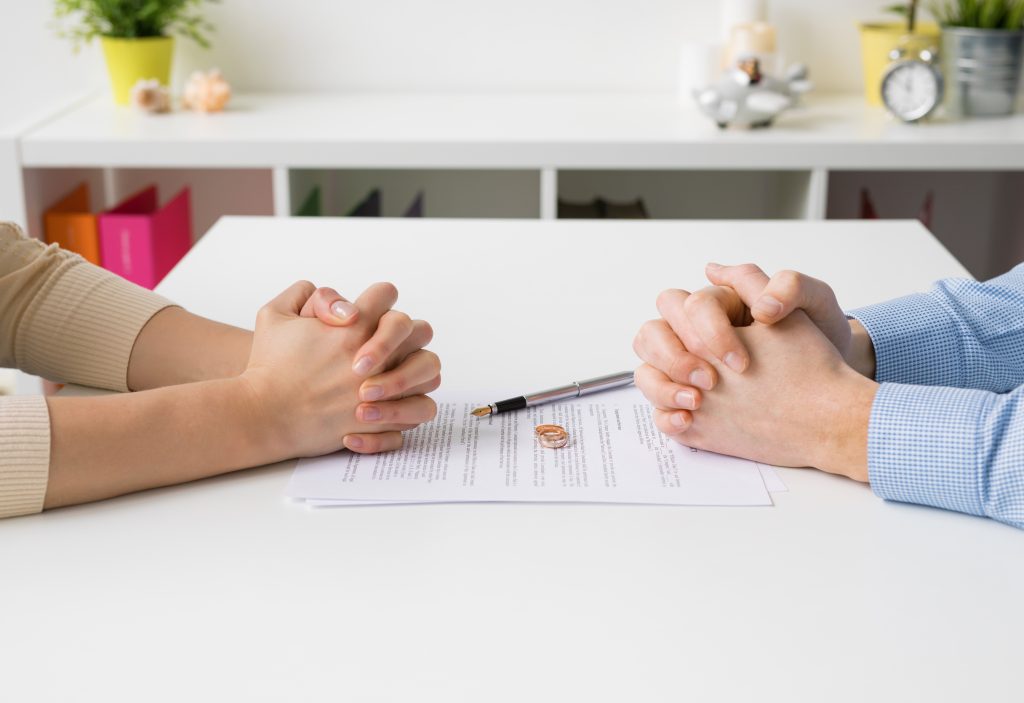 VA disability benefits are separate property and are protected from division as marital property in divorce proceedings.
This means that in most cases, your VA disability benefits are not subject to distribution to your ex-spouse as part of the divorce settlement.
However, there are several important considerations to keep in mind:
Non-Divisible Property: VA disability benefits are typically classified as non-divisible property. This means that they are not subject to division or distribution as part of the property settlement during a divorce.
Spousal Support (Alimony): While the disability benefits themselves cannot be directly assigned as alimony; some state courts may consider the total income available to both parties when determining spousal support (alimony) amounts. However, disability benefits are generally not garnished for alimony.
Child Support: Disability benefits are not typically used for calculating child support payments. Child support is usually calculated based on the non-disabled parent's income.
Dependent Benefits: If you are receiving additional compensation for dependents (such as children), changes in custody or living arrangements resulting from the divorce could potentially impact the eligibility for dependent benefits.
Misuse of Funds: It's important to use your disability benefits for their intended purpose, which is to provide support for you and any dependents. Misusing these funds can lead to legal and financial consequences.
Legal Representation: While your disability benefits themselves are protected, other financial aspects of your divorce settlement, such as property division, retirement accounts, and other assets, may still be subject to negotiation. Consulting with an attorney who specializes in both family law and veterans' benefits is advisable.
State Laws: Divorce laws vary by state, and the specifics of how VA disability benefits are treated can depend on state regulations. It's important to understand the laws in your specific state.
Note: Divorce laws and regulations can be complex, and the interaction between VA disability benefits and divorce can vary based on individual circumstances and state laws.
Will a Divorce Court Divide VA Disability Benefits?
No, a divorce court cannot divide VA disability benefits as part of the division of marital property.
VA disability benefits are non-divisible and are protected from division in divorce proceedings.
This means that the court cannot award a portion of the veteran's disability benefits to the spouse as part of the divorce settlement.
Does My VA Disability Change If I Get Divorced?
Yes, your VA disability benefits can change because of a divorce.
This is because the veteran's spouse and any minor stepchildren, previously factored into benefit calculations, will no longer be categorized as dependents.
However, your service connected VA disability rating won't change in divorce (the two are unrelated).
Promptly updating dependent information following a legal change such as divorce is crucial, as failure to do so could result in overpayments being deducted from future benefits.
You can update your dependent status on VA.gov in a few simple steps.
Can a Divorced Spouse Get Veterans Benefits?
Yes, a divorced spouse can get some veterans benefits if certain eligibility criteria are met.
However, those benefits are limited, and your eligibility will depend on factors such as the length of marriage and length of military service (at least 20 years of marriage, 20 years of service, and a minimum of 20 years of overlap between the two).
For example, if you are a divorced spouse, you may be concerned that your divorce will affect your access to healthcare benefits.
Generally, you may keep your free healthcare benefits through Tricare, if and only if:
Your former spouse spent a minimum of 20 years in the military
You were married to your former spouse for at least 20 years during the period of military service
You do not have health insurance from your employer
Here's a list of other divorced spouse VA benefits:
Military Identification Card: Divorced spouses who meet the 20 years of marriage and 20 years of service are allowed to retain their military identification card.
Military Exchange and Commissary Benefits: This benefit grants veterans and select family members tax-free shopping and discounted goods from participating merchants. Former spouses meeting the above criteria can maintain this privilege even in divorce.
Military Retired Pay: In divorce proceedings, family court judges can legally divide military retirement pay as it's considered marital property (VA disability payments are not marital property). However, this doesn't equate to an automatic 50% share for the divorced spouse. State laws vary.
Survivor's Benefit Plan: Divorced spouses opting for former spouse coverage through a military finance center within a year of divorce finalization can become beneficiaries on the veteran's survivor benefit plan. The beneficiary status ends if the former spouse remarries before age 55, unless that marriage concludes in divorce or the new spouse passes away.
Can I Apply for VA Disability Apportionment?
Yes, you can apply for VA disability apportionment.
Apportionment of veteran's disability benefits is the process of distributing a portion of a veteran's compensation to a dependent spouse, child, or other eligible family member when the veteran is unable or unwilling to provide adequate financial support.
Here are some key points to understand about VA apportionment:
Purpose: The primary purpose of apportionment is to provide financial support to the dependents of a veteran when the veteran's disability or actions prevent them from fulfilling their responsibility to provide support.
Eligibility: Apportionment may be considered when a veteran is receiving disability compensation and has dependents who are not receiving adequate financial support due to circumstances such as separation, divorce, desertion, incarceration, or mental illness.
Dependent Eligibility: Dependents eligible for apportionment can include a spouse, former spouse, child, or other family members who were dependent on the veteran for financial support.
VA Evaluation: The Department of Veterans Affairs (VA) evaluates requests for apportionment on a case-by-case basis. The VA assesses factors such as the veteran's disability, financial circumstances, and the needs of the dependent(s).
Process: To request apportionment, you must apply using the VA Form 21-0788 – Information Regarding Apportionment of Beneficiary's Award. The application typically requires information about the veteran's disability, financial situation, and the reasons why the dependent is not receiving adequate support.
Approval and Adjustment: If the VA approves the apportionment request, a portion of the veteran's disability compensation will be redirected to the dependent(s). The veteran's remaining compensation will be adjusted accordingly.
Discontinuation: Apportionment is not a permanent arrangement. It can be discontinued if the veteran's circumstances change or if the dependent's situation improves.
Legal and Financial Considerations: The process of apportionment involves legal and financial considerations. It's advisable to seek assistance from a veterans' service organization or legal professional when applying for apportionment.
It's important to note that apportionment is distinct from the division of marital property in divorce proceedings.
Remember, VA disability benefits themselves are not divisible as marital property.
Apportionment focuses on providing support to eligible dependents when the veteran's circumstances prevent them from fulfilling their financial responsibilities.
Are You Stuck, Frustrated, and Underrated? WE GOT YOUR SIX!
25,000+ disabled veterans served in our membership programs since 2016.
30% average VA rating increase for veterans who complete our #1 rated Elite program.
Employs 215 teammates; comprised of 74 veterans and 16 military spouses.
Better Business Bureau (BBB) accredited with an A+ rating.
About the Author
Brian Reese
Brian Reese is one of the top VA disability benefits experts in the world and bestselling author of You Deserve It: The Definitive Guide to Getting the Veteran Benefits You've Earned (Second Edition).
Brian's frustration with the VA claim process led him to create VA Claims Insider, which provides disabled veterans with tips, strategies, and lessons learned to win their VA disability compensation claim, faster, even if they've already filed, been denied, gave up, or don't know where to start.
As the founder of VA Claims Insider and CEO of Military Disability Made Easy, he has helped serve more than 10 million military members and veterans since 2013 through free online educational resources.
He is a former active duty Air Force officer with extensive experience leading hundreds of individuals and multi-functional teams in challenging international environments, including a combat tour to Afghanistan in 2011 supporting Operation ENDURING FREEDOM.
Brian is a Distinguished Graduate of Management from the United States Air Force Academy, Colorado Springs, CO, and he holds an MBA from Oklahoma State University's Spears School of Business, Stillwater, OK, where he was a National Honor Scholar (Top 1% of Graduate School class).