Getting a spousal letter supporting sleep apnea is a great way to get this lay evidence.
If you've heard anything about the VA Claim process before, you know that you'll need outside evidence to get what you deserve for your VA claim.
In this guide, we'll answer the common question veterans filing a VA claim for sleep apnea want to know:
"Do I need a spousal letter supporting sleep apnea?"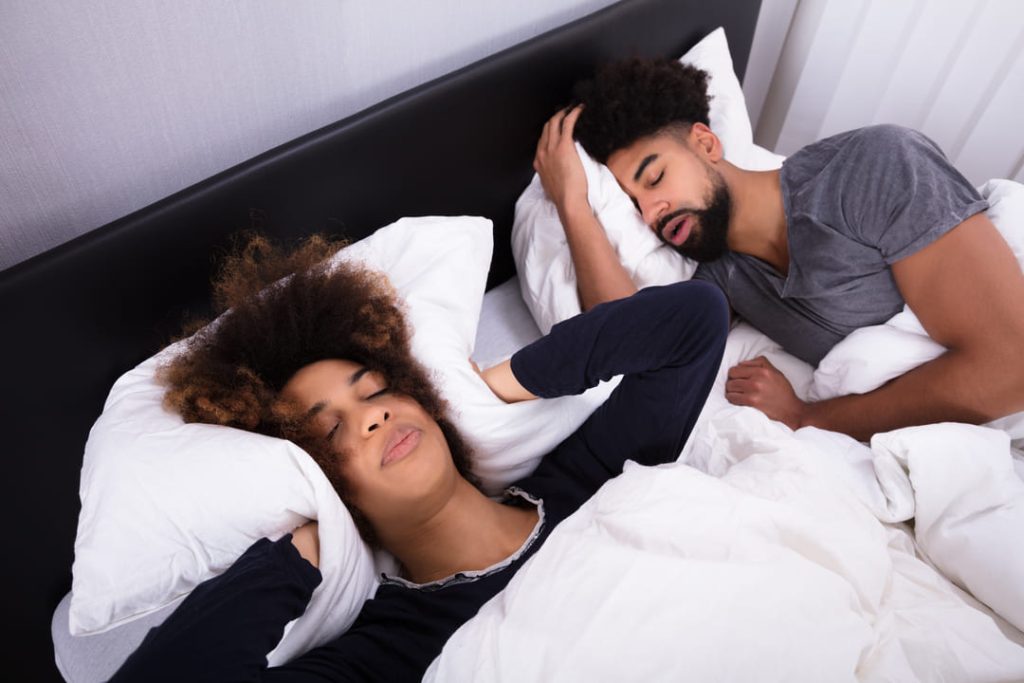 Do I Need a Spousal Letter Supporting Sleep Apnea?
It's not required. However, a spousal letter supporting sleep apnea can be an excellent way to get lay evidence in support of your Sleep Apnea VA claim.
A spousal letter can be especially helpful if it provides information that supports the connection between your sleep apnea and your military service or if it helps to highlight the severity of your condition.
For example, if your spouse has witnessed your symptoms, such as loud snoring, choking, or pauses in breathing during sleep, the spousal letter could describe these observations.
Types of Sleep Apnea
When it comes to sleep apnea, there are several types that you can qualify under.
The three main types are obstructive sleep apnea, central sleep apnea, and complex sleep apnea syndrome.
Symptoms of Sleep Apnea
Regardless of the official diagnosis, all are considered serious medical conditions. According to the Mayo Clinic, primary symptoms of sleep apnea include:
Loud snoring

Episodes where you do not breathe when you are asleep

Gasping for air during sleep

Morning headaches

Difficulty staying asleep

Excessive daytime sleepiness

Difficulty paying attention while awake

Irritability
Qualifying Disability – How the VA Rates Sleep Apnea
The VA considers sleep apnea a qualifying disability and rates veterans from 0%, 30%, 50%, and 100% after a medical diagnosis and service connection.
We deal with dozens of clients who suspect they have sleep apnea. We also deal with many clients who have been diagnosed with it post-military service and do not know how to establish a service connection for sleep apnea.
How to Get Rated for Sleep Apnea
We tell our clients that just having a condition does not merit a disability rating from the VA. It requires several key components, service connection, medical diagnosis, and some proof of life impact or how this disability affects you today. Who knows you best other than your spouse? Have you found yourself waking up to your wife telling you to roll over because of your incessant snoring?
This is where the spousal letter comes into play. This can establish a life impact for a veteran. It can also play a crucial role in firmly establishing service connection as well. A spousal letter can help you if you were married during your service and your wife observed the change in you after you developed sleep apnea.
Did you know that sleep apnea has been medically proven to be secondary to PTSD? You would know this if you were working with a Veteran Coach from VA Claims Insider!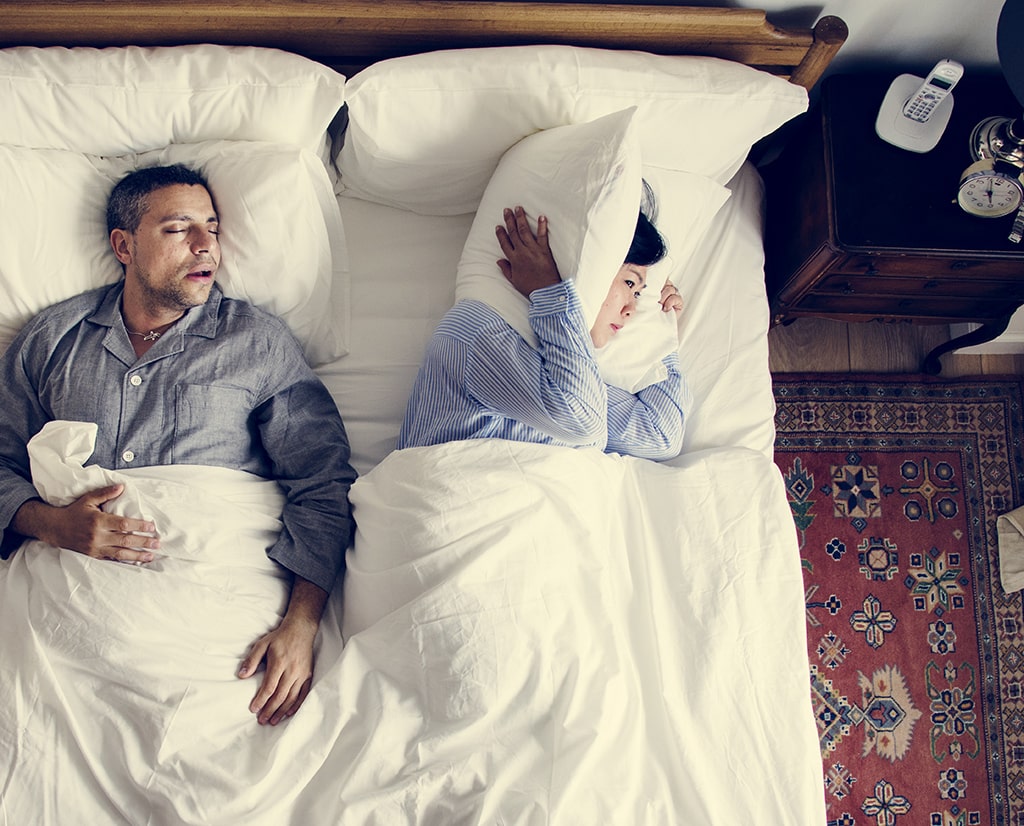 You DESERVE a HIGHER VA rating.
WE CAN HELP.
Take advantage of a FREE VA Claim Discovery Call with an experienced Team Member. Learn what you've been missing so you can FINALLY get the disability rating and compensation you've earned for your service.
Spousal Letter Supporting Sleep Apnea
The spousal letter should have a flow to it. It should clearly describe how he or she knows the veteran and for the length of time. Then in the spouse's own words, talk about the change noticed in the veteran. These changes should include at least some of the symptoms of sleep apnea. Trust me; your spouse will enjoy discussing how your snoring affects them!
This statement should be typed in the Lay Witness Statement VA Form 21-10210. The VA puts a lot of merit in statements from spouses, and remember that these can also be used to establish a service connection.
For example, if the veteran suffered a traumatic event while in service and then developed sleep apnea symptoms, ensure that is discussed in the spousal statement.
There are several factors that lead to the onset of sleep apnea. Regardless of the cause of your sleep apnea, a signed and dated letter from your spouse can go a long way to assisting you in filing a winning claim for this disability.
Additionally, if you need more information about what a letter for your support looks like, check out our additional resources here.
Although spousal letters are helpful, they can also sometimes hurt your claim, so it's better to have a coach guiding you in the process to have the right evidence to support your claim.
Have questions? Feel free to reach out to us. Our Veterans are well-versed in all VA claims and have plenty of experience with sleep apnea claims!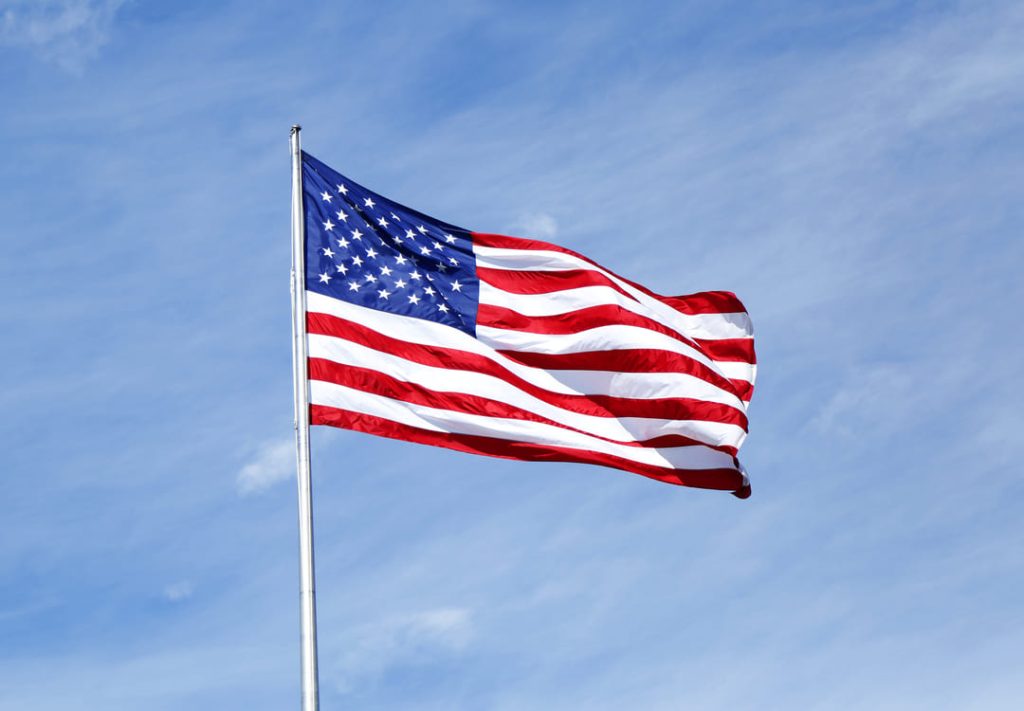 NEED MORE ASSISTANCE?
Most veterans are underrated for their disabilities and, therefore, not getting their due compensation. At VA Claims Insider, we help you understand and take control of the claims process, so you can get the rating and compensation you're owed by law. Our process takes the guesswork out of filing a VA disability claim and supports you every step of the way in building a fully-developed claim (FDC)—so you can increase your rating FAST!
If you've filed your VA disability claim and have been denied or have received a low rating—or you're unsure how to get started—reach out to us! Take advantage of a 
FREE VA Claim Discovery Call
. Learn what you've been missing—so you can FINALLY get the disability rating and compensation YOU DESERVE!
---
About the Author
About VA Claims Insider
VA Claims insider is an education-based coaching/consulting company. We're here for disabled veterans exploring eligibility for increased VA disability benefits and who wish to learn more about that process. We also connect veterans with independent medical professionals in our referral network for medical examinations, disability evaluations, and credible independent medical opinions and nexus statements (medical nexus letters) for a wide range of disability conditions.