This is your Ultimate Guide to State Veteran Benefits in Nevada.
Nevada offers veterans and service members a variety of special benefit programs and exemptions. Nevada has made efforts in the past few years to become more veteran-friendly.
Nevada veterans make up 9% of the state's population, and this veteran population continues to grow. 
We've updated this Best Nevada Veteran Benefits guide to help Nevada veterans find all the best state veteran benefits available.
Let's dive in!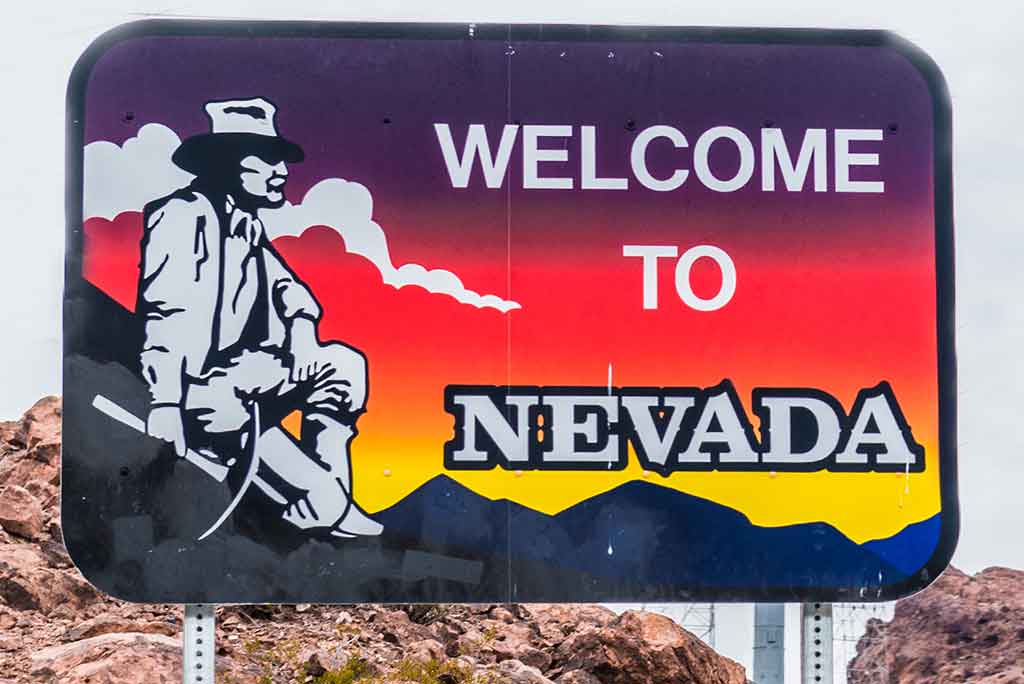 ---
What are the Best Nevada Veteran Benefits?
The best Nevada Veteran Benefits include:
No State Income Tax
Property Tax Exemptions
State Employment Preferences
Tuition Assistance
Vehicle Tax Exemptions
Recreational Privileges
A veteran's (or service member's) military branch, career status, and disability status, as well as residence status, can affect benefit eligibility.  
Nevada veterans have access to special state benefits to promote education and employment, and Nevada has become an increasingly veteran-friendly state.
---
Nevada Property Tax Exemptions for Disabled Veterans
Veterans with wartime service have the choice of applying an annual $2000 exemption towards either vehicle tax or property tax bill.

Eligibility for the Nevada Veteran benefit requires a minimum of 90 days of active duty with at least one day served between wartime dates.
Nevada Disabled Veteran Property Tax Exemption
Nevada disabled veteran benefits include a property tax exemption for disabled veterans with a service-connected disability rating of 60% or more. Veterans at this rating are eligible for a property tax exemption between $10,000 and $20,000.
Surviving spouses of veterans who were eligible for the exemption are also eligible for the property tax exemption as part of Nevada veteran benefits.
In order to determine the value or your local exemptions, contact your local Nevada County Assessor's Office.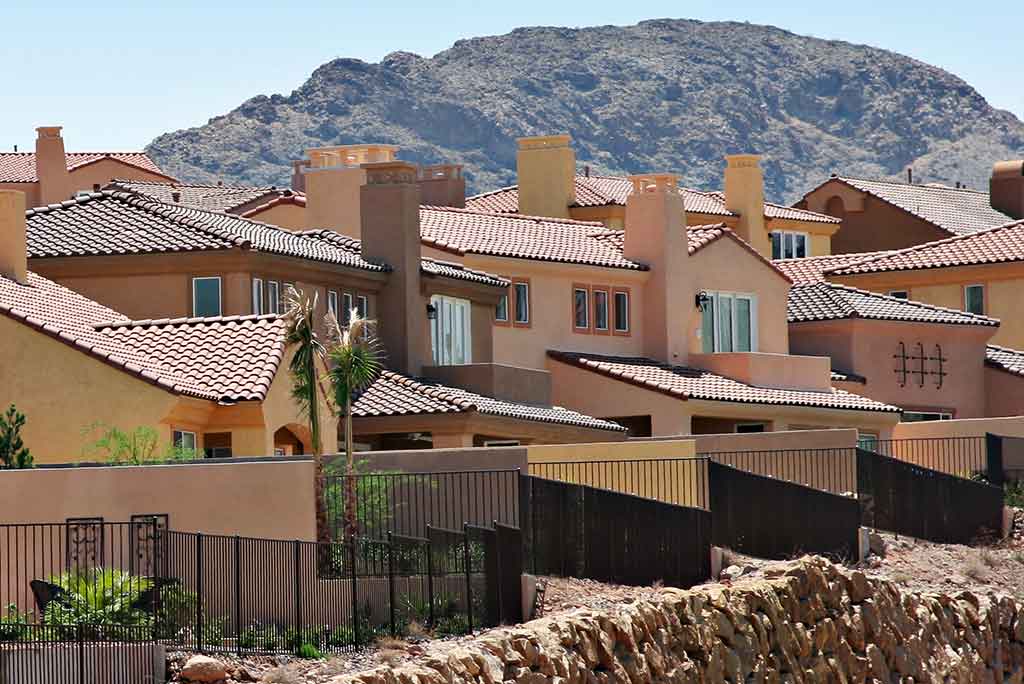 ---
Education Benefits for Nevada Veterans
This state is pushing for more educational-based Nevada veteran benefits and recently expanded to provide incentives for veterans to attend college in Nevada. 
Nevada Veteran In-state College Tuition for Non-Residents
Veterans who are non-residents may be eligible for in-state tuition. You're eligible if you're a veteran who was stationed in Nevada when honorably discharged or you were honorably discharged within five years of enrolling in school. 
College Fees Waivers in Nevada
The Nevada System of Higher Education (NSHE) operates all public colleges in Nevada and charges fees for undergraduate and graduate programs. These fees range anywhere from $233-$287 per credit, depending on the type of degree. The NSHE offers fee waivers for eligible veterans and family members.
Children or Spouses Fee Waivers
The NSHE grants waivers for children and surviving spouses of service members killed while serving in the Nevada National Guard, as well as service members identified as POWs or MIA.
Purple Heart Fee Waiver
Veterans awarded the Purple Heart receive waived registration and lab fees for Nevada public colleges.
Apply with the NSHE for Purple Heart Waivers,
High School Diplomas for Wartime Veterans in Nevada
Nevada's veteran benefits program Operation Recognition issues high school diplomas to eligible veterans of World War II, Korea, and Vietnam.
Veterans who left high school to join the military during World War II, Korea, or Vietnam are eligible to receive a high school diploma if the veteran:
is an honorably discharged member of the armed forces
left high school in any U.S. state before graduation to serve in the war
Diplomas can be requested by guardians of disabled veterans as well as members of a deceased Veteran's family.
Learn more about Operation Recognition in Nevada.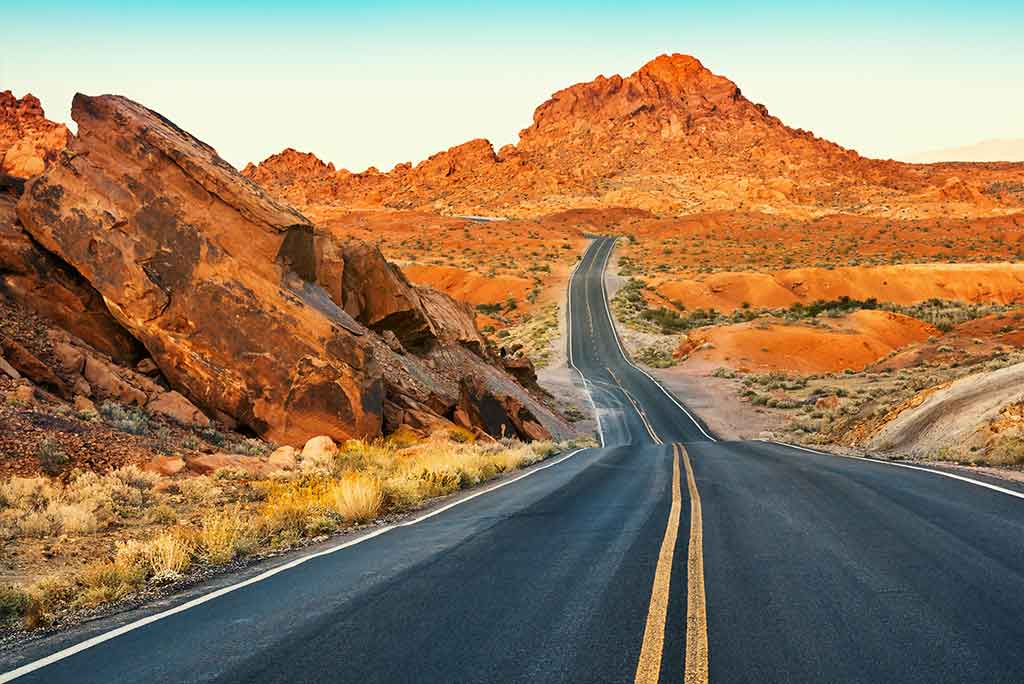 ---
Employment Benefits for Nevada Veterans
Nevada Veteran State Employment Preference
Nevada veteran benefits also include an employment hiring preference for Veterans. Veterans receive a 10-point addition to the passing grade on their state examination.
The Nevada VETNET Job posting board is a great resource for veterans looking for jobs.
Nevada Veterans Employment Service
The Nevada Veterans Employment Service helps veterans improve their chances of finding a job.
Nevada JobConnect Career Centers are staffed by veterans who understand the transitioning process and are uniquely qualified to help other veterans in their job search.
---
Veteran Housing Benefits in Nevada
Nevada Veteran Housing Program: Home is Possible For Heroes
Nevada veteran benefits include lower loans and monthly mortgage payments for veterans through the Home is Possible for Heroes program.
Benefits of this program include a below-market fixed interest rate 30-year loan, with reduced monthly mortgage payments for houses below $548,250.
Veterans also receive a Mortgage Credit Certificate showing all program fees waived, which gives veterans a tax credit for mortgage interest paid.
You're are still eligible even if you've purchased another house before, but you cannot own any other property at closing. This program is intended for veterans who will live in this home as their primary residence.
To be eligible, you must make less than $105,000 annually and have a minimum credit score of 640.
To participate, veterans must use a Home is Possible qualified lender.
Nevada State Veterans Homes
Nevada has two veterans homes. The Southern Nevada State Veterans Home is located in Boulder City, and Northern Nevada State Veterans Home is located in Sparks. 
These homes are meant for veterans with advanced cognitive impairment who require 24-hour skilled nursing or inpatient rehabilitation.
The daily cost of basic care for veterans is $125-$173. However, these rates do not apply for veterans with a disability rating of 70-100%, as care is 100% covered by the VA. 
Learn how to apply to the Southern and Northern Nevada Veterans Homes here.
---
Nevada Veterans Vehicle License and Registration Benefits
Honorably discharged veterans are eligible to have a Veteran designation placed on the front of their driver's license as part of their Nevada veteran benefits.
A variety of military and veteran license plates are also available for purchase from the Nevada DMV. These include Veteran, Medal of Honor, Disabled Veteran, Purple Heart, and Gold Star designations.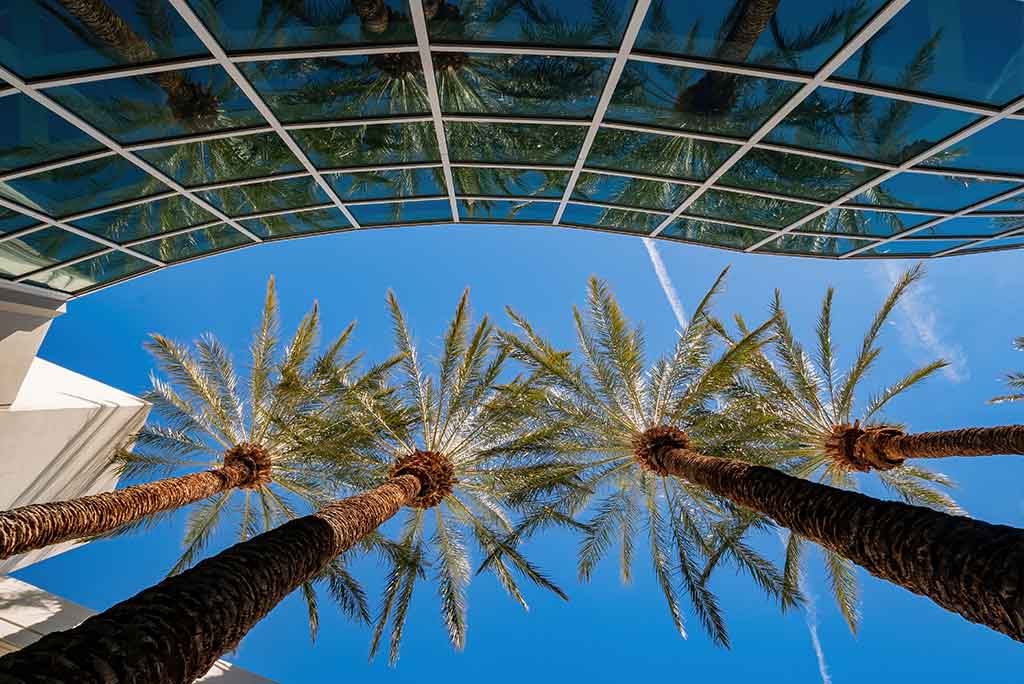 Nevada Vehicle Tax Exemptions
Wartime Veterans are eligible for vehicle tax exemptions on registrations and renewals.
This Nevada veteran benefit may be a good option for veterans who do not own their home, as this is the $2,000 exemption alternative to the property tax exemption. Veterans must choose to apply this exemption to either home or vehicle and cannot use it for both.
To see if you qualify for Nevada veteran benefits at the DMV, you can check dates to see if your military service meets the requirements at NRS 371.103.  
Veterans can also choose to transfer the exemption to a spouse.
Contact your local Nevada County Assessor to determine the amount of the exemption for this benefit. Fill out Form VP 187 for the vehicle tax exemption and Form VP259 to transfer to a spouse.
---
Are There Nevada Veterans Benefits for Recreation?
Nevada veteran benefits include recreational discounts. Nevada hunting licenses are available for Nevada residents stationed outside of Nevada. Hunting and Fishing combination licenses are also available for resident veterans with a disability rating of 50% or more.
These licenses, normally $75, are available for $15 and can be purchased online from the Nevada Department of Wildlife.
---
Miscellaneous Nevada Veteran Benefits
Nevada Attorney General Office of Military Legal Assistance (OMLA)
Veterans looking for civil law legal support can utilize Nevada's pro bono civil legal services, including wills and powers of attorney.
You can file an online Request for Legal Assistance or talk to your local Veterans Service Office for a referral.
Nevada Veterans Memorial Cemeteries
Nevada veteran benefits include a free burial with military honors at one of two veterans' cemeteries designated for eligible veterans and their families.
Veterans who did not receive a dishonorable discharge are eligible for this benefit. Spouses and dependents of veterans are also eligible for a $450 fee.
You can register for the Southern and Northern Nevada Veterans Memorial cemeteries online.
Nevada Uniform Veterans' Guardianship Act
In an effort to keep veterans from homelessness, the Nevada Office of Veterans' Services can act as a financial guardian for veterans who have been rated incompetent by the VA.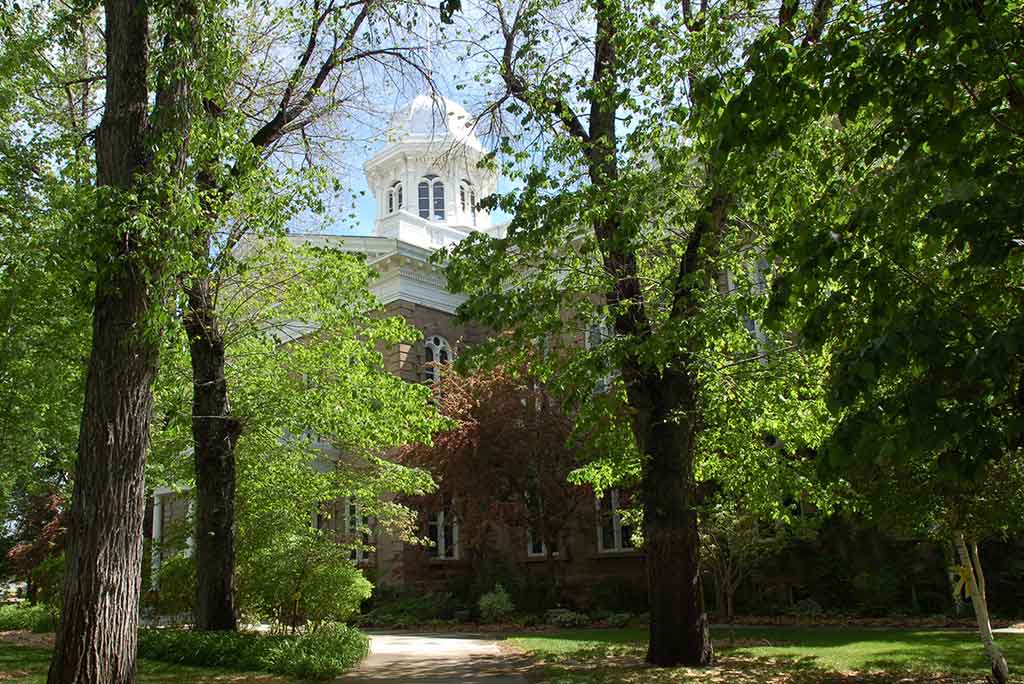 ---
What about state income tax breaks for veterans in Nevada?
Nevada does not charge a state income tax, so there is no state income tax for military pay or military retirement pay.
---
VA Locations and Medical Facilities in Nevada
---
Useful Resources
Nevada Department of Veterans Services
Nevada DMV information for military members and veterans
Contact a Nevada Veteran Services Officers (VSO) online
---
Nevada Veteran Benefits Frequently Asked Questions (FAQs)
Does Nevada offer property tax exemptions for veterans?
Nevada offers honorably discharged veterans an annual $2,000 property tax exemption OR vehicle tax exemption. Veterans must have served a minimum of 90 days of active duty, with one day served between wartime dates.
Disabled veterans with a permanent VA disability rating of 60% or more are eligible for a tiered property tax exemption ranging from $10,000 to $20,000. Eligibility for this exemption depends on Nevada residency, and the veteran must reside in the property as their permanent residence. Surviving spouses married to the veteran for at least five years are also eligible.
Does Nevada offer veterans any legal help?
Yes! The Nevada Attorney General operates the Office of Military Legal Assistance. This office has volunteer attorneys who help veterans with wills and powers of attorney on a pro bono basis. The attorneys can provide resources to help you with additional legal services but cannot provide traditional legal advice. Keep in mind that no attorney/client relationship can be established, but the OMLA is an excellent resource to point you in the right direction for your legal needs.
Are there income tax benefits for Nevada veterans?
Nevada does not charge residents a state income tax.
Does Nevada offer in-state tuition for veterans?
Nevada offers non-residents in-state Nevada tuition if the veteran was honorably discharged within five years of enrollment at a Nevada institution.
Do Nevada veterans receive preferential treatment when seeking employment?
Nevada veterans with an honorable discharge receive a 10-point addition to the Nevada civil service exam for state jobs.
Does Nevada offer employment counseling and assistance to veterans seeking employment?
Nevada offers veterans employment counseling through the Nevada JobConnect Career Centers. Veterans and eligible spouses receive priority of service for training and placement services. Veteran job-seekers also get access to job search workshops that include resume preparation and interviewing skills.
Are there home-buying benefits for Nevada veterans?
Yes, the Nevada Home is Possible for Heroes program offers lower mortgage rates for eligible veterans who make less than $105,000 annually and have a minimum credit score of 640.
Are there Nevada veteran benefits offering reduced recreational fees?
The Nevada Department of Wildlife offers a $15 combination hunting and fishing license to veterans with a disability rating of 50% or more, as well as active duty state residents stationed outside of Nevada.
---
MAKE SURE YOU GET ALL THE BENEFITS YOU DESERVE
Regardless of what state you live in, it's important that you pursue the monthly compensation payments due to you for disabilities connected to your military service.
Most veterans are underrated for their disabilities and therefore not getting the compensation they deserve. At VA Claims Insider, we help veterans understand and take control of the claims process so they can get the rating and compensation they're owed by law.
Our process takes the guesswork out of filing a VA disability claim and supports you every step of the way in building a fully-developed claim (FDC)—so you can increase your rating in less time!
If you've filed your VA disability claim and have been denied or have received a low rating – or you're not sure how to get started – reach out to us for a FREE VA Claim Discovery Call, so you can FINALLY get the disability rating and compensation you deserve. We've supported more than the 25,000 veterans to win their claims and increase their ratings. NOW IT'S YOUR TURN.
---
About the Author
About VA Claims Insider
VA Claims Insider is an education-based coaching/consulting company. We're here for disabled veterans exploring eligibility for increased VA disability benefits and who wish to learn more about that process. We also connect veterans with independent medical professionals in our referral network for medical examinations, disability evaluations, and credible independent medical opinions and nexus statements (medical nexus letters) for a wide range of disability conditions.