Here at VA Claims Insider we have put together this Insider's Guide to all the Mississippi veterans benefits YOU can expect if you live in the Magnolia state!
The Mississippi Veteran Affairs (MSVA) administers a wide range of state benefits for disabled veterans in Mississippi, such as, free benefits and disability claims counselling, state veteran homes, health care, education, pension, home loans and property taxes, insurance, recreational discounts, employment and legal advice, among others.
You can visit the MSVA website to learn more about the activities, services and benefits they can assist with if you are an in-state Veteran or family member of Mississippi disabled veterans. But first, let's jump into all the Veteran benefits and VA benefits the Magnolia State has in store for you!

Overview of Mississippi Military Life
Mississippi's veteran population ranks 34th largest according to the most recent available data from the U.S. Census Bureau (released in July 2019):
Adult Population: 2.3 million (33rd)

Veteran Population: 164,848 (34th)
Mississippi ranks in the top 10 for highest unemployment for vets, and is in the upper 5 states with veterans below poverty level.
Veteran Unemployment: 5.0% (8th overall)

Veteran Poverty Rate: 8.7% (4th)
Mississippi also has an extremely high percentage of disabled veterans.
Veterans with a Disability: 34.9% (4th)
While those numbers can seem discouraging, it's not all bad. Mississippi ranks as THE cheapest state to live in (ranking 1st). Although it somehow is only average when it comes to housing affordability housing affordability (ranking: 18th).
Also, despite being so affordable Mississippi is only ranked 38th when it comes to an overall economic environment for veterans. Part of this is because the median income of veterans in Mississippi is $33,986, one of the lowest in the nation.
Mississippi also ranks low for overall quality of life (39th overall), and this is due to the lowest rated health care for veterans in the nation (51st), lack of good job opportunities and earning potential. There are also few VA locations compared to other states (only 12) although this is in part because the state has a small population and average percentage of veterans as a population (7%).
With all that said, let's take a closer look at the benefits for disabled veterans in Mississippi.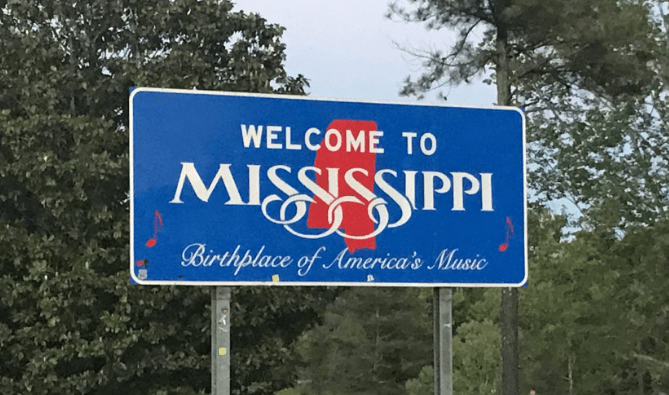 Mississippi VA Benefits: Overview
Mississippi Veterans Benefits Administration- Southeast District
Mississippi Disabled Veterans Benefits: Financial
Privilege Tax
Persons who are 65 or older, blind, deaf, dumb, or with loss of hand or foot, or loss of use of the hand or foot or who can provide documentation that they are 50% disabled to perform physical labor and whose annual gross income is $900.00 or less are exempt from payment of privilege tax for specified businesses.
Ad Valorem Tax
Any Veteran having a service-connected, total disability and who has been honorably discharged from military service shall be exempt from all Ad Valorem taxes on the assessed value of homestead property and to extend such exemption to unremarried surviving spouses of such veterans
Discounted Taxes
$15,000 of military income exempt from state taxes (National Guard only)

Retired military pay exempt from state taxes
Supportive Services for Veteran Families: 601-545-3668, 888-291-0646. Provides temporary financial assistance, case management, assistance with obtaining VA other public benefits. For more information, visit their website here.
Oak Arbor: 601-545-3668. Providing housing assistance to low income veterans in South Mississippi.
Hancock Resource Center: 228-463-8887. Works to stabilize families and strengthen the community by addressing barriers to housing for veterans in Hancock, Pearl River and Harrison counties. Explore their website here.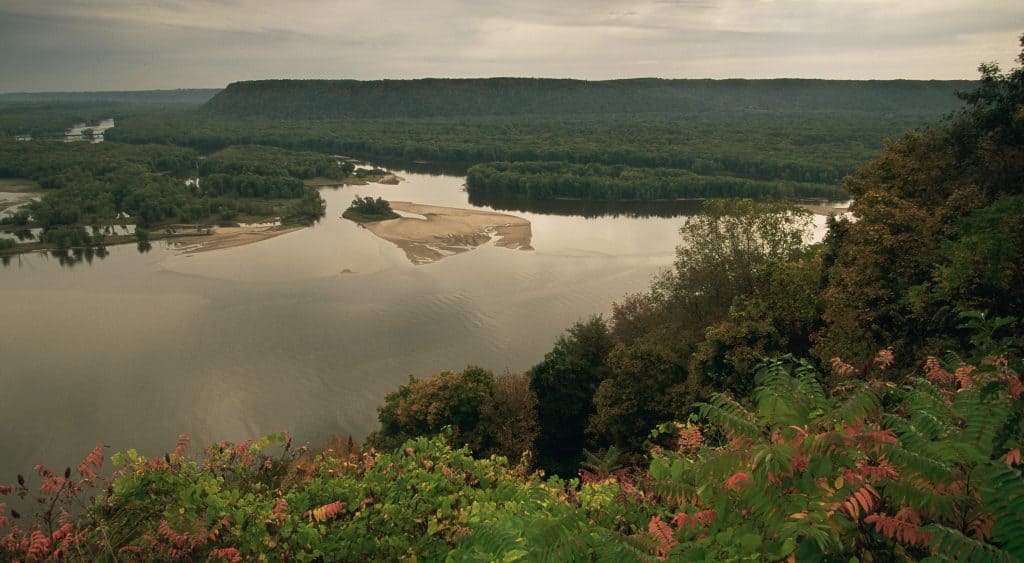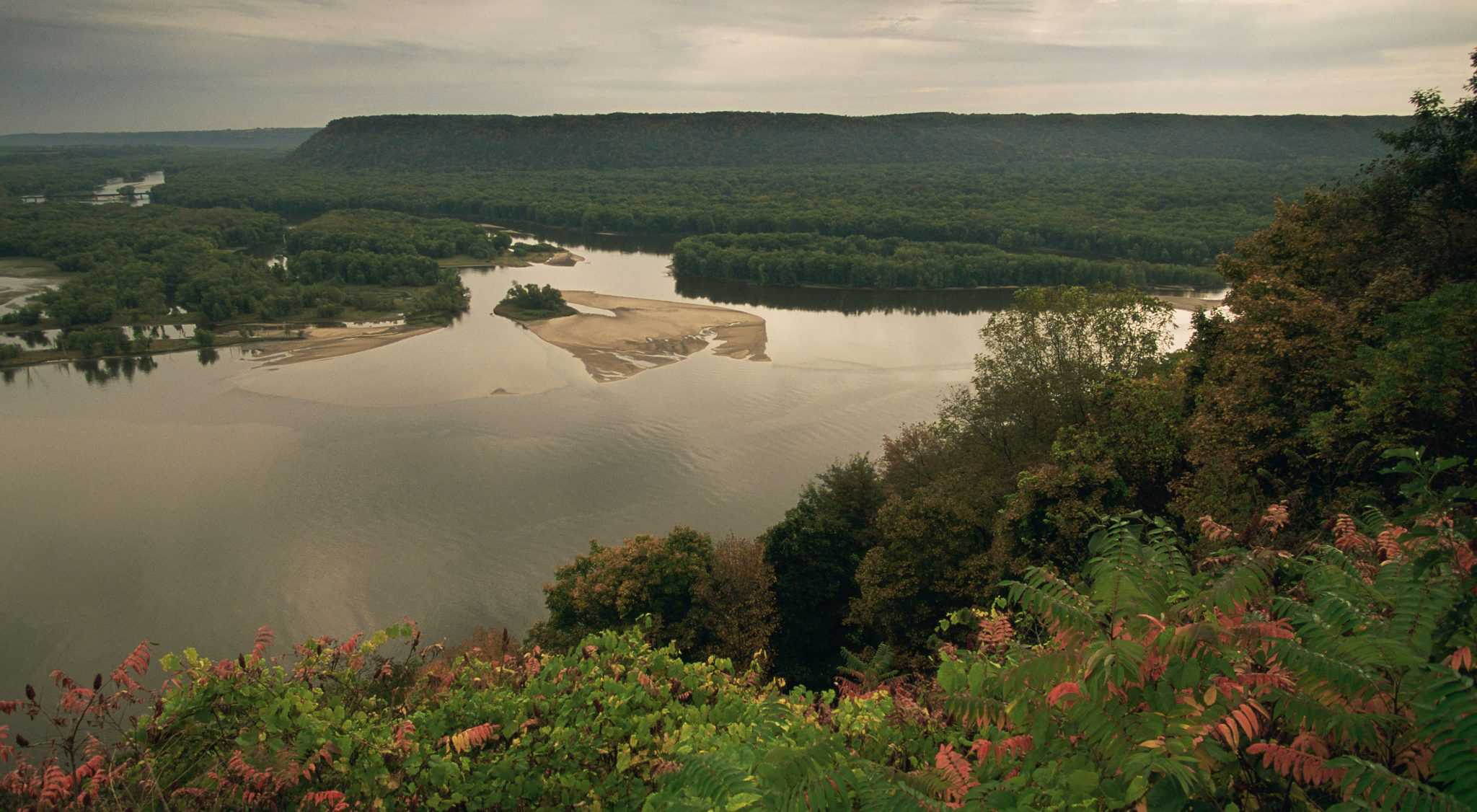 Combat Wounded Veterans of South Mississippi: 228-243-7272. Offers temporary financial assistance to veterans. Caseworkers develop long-term plans for combat wounded veterans and their families to receive benefits.
Crusaders for Veterans: 217-201-1330 or [email protected], Offers temporary financial assistance to veterans in need on a case-by-case basis. Case managers assist with filing disability claims and resources for finding work.
The Airman & Family Readiness Center, Keesler Air Force Base, Biloxi: 228-376-8728, 1-866-301-9436. Provides services for Wounded Warriors, primarily Air Force, coordinates with Air Force Aid Society.
Mississippi Disabled Veterans Benefits: Housing & Healthcare
Mississippi State Veterans Homes
Mississippi VA aims to provide all Mississippi veterans with assistance when they are in need. Our Veterans Homes provide aging and chronically disabled veterans quality care in a complete living environment. They offer veterans access to trained specialists in a variety of healthcare disciplines, advanced medical technology and equipment, full support services and access to nearby amenities.
Mississippi Veteran homes are located at:
Collins Veterans Home
3261 Hwy 49 South, Collins, Ms.39428
Tel: (601) 765-0403/5045
Jackson Veterans home
4607 Lindbergh Drive, Jackson, Ms. 39209
Tel: (601) 353-6142/ (601) 354-6060
Martha Jo Leslie State Veterans Home
310 Autumn Ridge Drive, Kosciusko, Ms.39090
Tel: (662) 289 7044/7824
Oxford Veterans Home
120 Veterans Drive, Oxford, Ms. 38655
Tel: (662) 236-7641/7863

Each of the four State Veterans Nursing Homes has 150 beds and provides skilled nursing home care for eligible Veterans and spouses. Eligibility for admission to the Homes requires that the applicant:
Was active duty in the U.S. Armed Forces and have been discharged under other than dishonorable conditions (applicant must supply Form DD 214 or equivalent report of Separation from Service); or a spouse of a veteran who is currently a resident of a Mississippi State Veterans Home or deceased.

Be or have been a Mississippi resident; however, if no Mississippi resident is waiting for admission, a nonresident may be admitted to the home.

Have had a medical examination be a personal or VA-physician within 30 days of admission and, as a result, demonstrate that he/she:

Does not have a communicable disease;

Does not require medical or hospital care for which the Home is not equipped or staffed to provide; Does not have traits which may prove dangerous to the physical wellbeing of other residents, employees or the veteran.
Applicants must have a medical need for nursing home care and must be able to pay the applicable daily charge for care in the Home. A portion of the cost of care in a Mississippi State Veterans Home is covered by the VA with the remaining cost paid by the veteran or by his/her family; from available funding sources, such as military or civilian retirement; VA compensation or non-service connected pension; social security benefits for personal funds. Indigent veterans may qualify for financial assistance.
Mississippi Veterans Home Purchase Board
The Veterans Home Purchase Board provides low interest mortgage loans for eligible veterans and unmarried surviving spouses to purchase an existing single family home or to construct a new home.
Eligibility requires that the veteran be a Mississippi resident prior to entering military service or be a resident for two (2) consecutive years prior to applying for the loan. The veteran must have or obtain a Certificate of Eligibility for Home Loan Guaranty from the Department of Veterans Affairs (VA) and be discharged from extended active duty under honorable conditions. The unmarried surviving spouse of eligible persons who died as a result of service or service-connected injuries qualifies, as well as the unremarried spouse of any eligible veteran who has not purchased a home since the veteran's death are eligible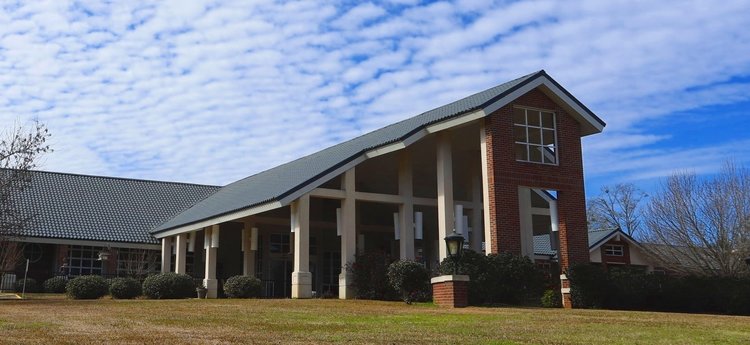 Mississippi Veterans Mental Health Services
MUTEH (Mississippi United to End Homelessness) – Housing and mental health support for veterans and vulnerable populations.
Mental Health Association of South Mississippi: 4803 Harrison Circle, Gulfport, 228-864-6274. Provides resources and support services for those seeking mental wellness and recovery, including drop-in centers in Gulfport and Ocean Springs and other programs.
FOCUS: www.focusproject.org, Families OverComing Under Stress helps active duty and activated reservists of all branches learn how to proactively handle stress and transitions. NMCB Gulfport: 228-822-5736, [email protected], KAFB Biloxi 228-377-3453, [email protected]
Soldier On: 1-866-406-8449. Focused on supporting veterans struggling with issues relating to housing, health care or substance abuse. They also provide peer support, counseling, financial support, employment services and more.
The Vets Center: 228-388-9938. Just south of the VA on Veterans Avenue in Biloxi, the Center offers confidential one-on-one, group and family counseling for veterans and other services. While it is a part of the VA, it operates independently.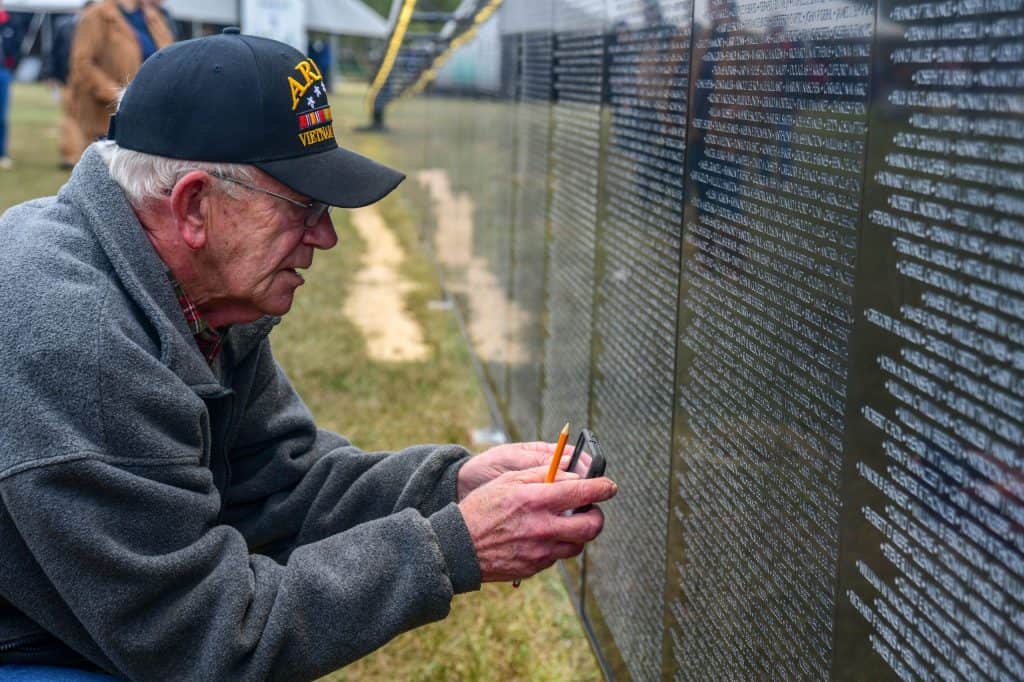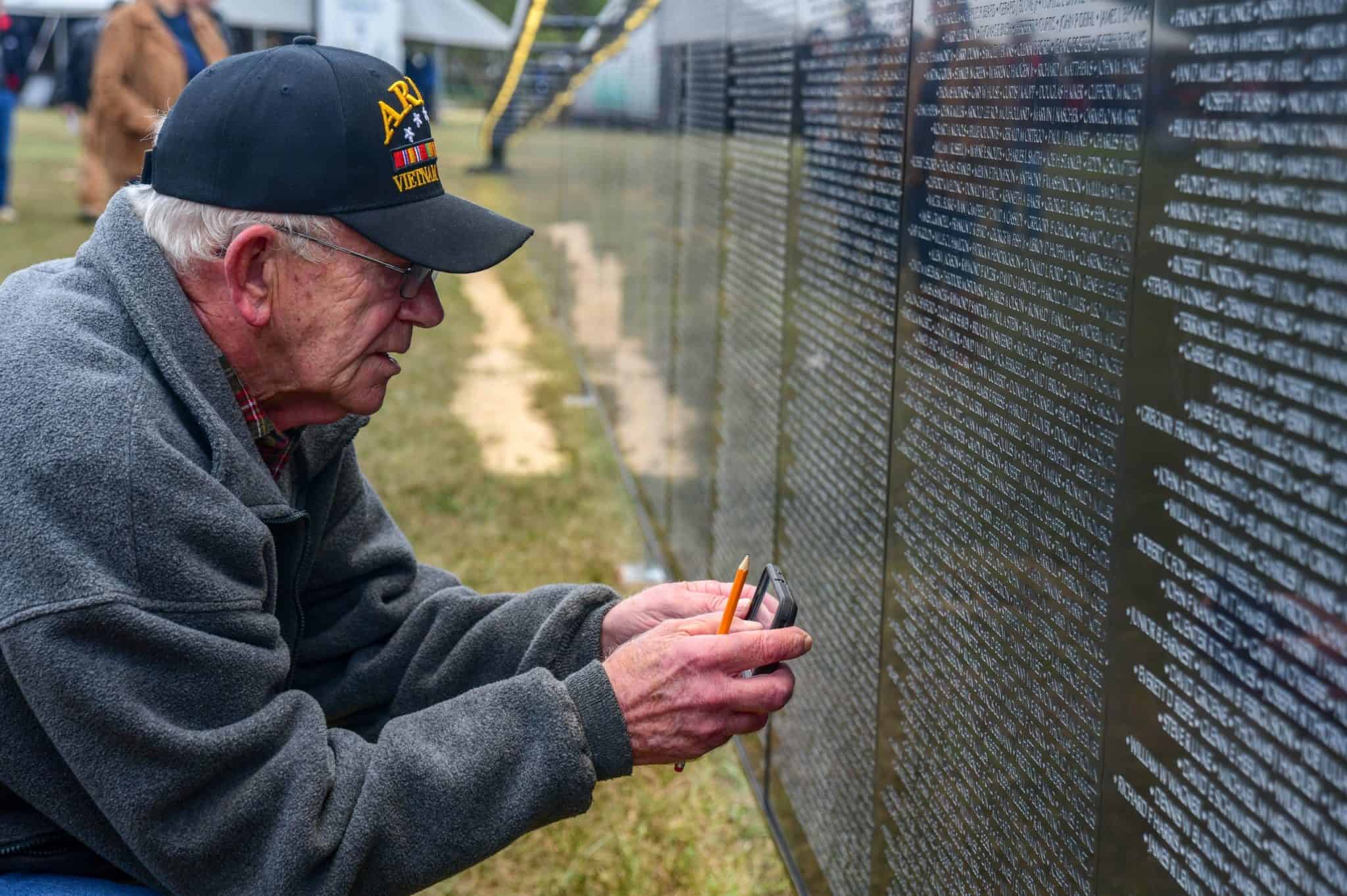 Mississippi Veterans Benefits: Employment
Employment Preference
The State Personnel Board grants each veteran who is fully qualified preference over other applicants for initial or promotional appointments (5 points). Disabled veterans are given additional preference (10 points). In state layoffs, veterans are granted preference and additional preference is given disabled veterans.
Mississippi Veterans State Retirement
Members of the State Public Employees Retirement System who served in the Armed Forces of the United States or who served in Maritime Service during periods of hostility in WWII shall be entitled to up to four (4) years credit for active duty in the Armed Forces or in such Maritime Service, provided they entered State Service after discharge from the Armed Forces or after completion of such Maritime Service. Credit may be extended beyond four (4) years for those persons who can provide positive proof that they were retained in the Armed Forces or such Maritime Service during WWII by causes beyond his control and without opportunity for discharge.
Mississippi Employment Security Commission
Veterans seeking assistance regarding employment or unemployment insurance benefits should contact their local Mississippi Employment Security Commission Office for assistance. MS Employment Security Commission offices are located in larger cities and towns throughout the state.
WIN Job Center: Gulfport, 228-897-6900. Disabled Veterans Outreach Program focuses on veterans who have significant barriers to employment.
Mississippi state capital in Jackson
Mississippi Veterans Benefits: Education
Educational Assistance
Children of any member of the armed services whose official home of record and residence is within the State of Mississippi and who is officially reported as being either a prisoner of a foreign government or missing in action can receive an eight-semester scholarship, without cost, exclusive of books, food, school supplies, materials and dues or fees for extracurricular activities at any state supported college or university within the State.
The Adjutant General is authorized to pay the tuition for any member in good standing with the active Mississippi National Guard who is enrolled within the State of Mississippi in an accredited institution of higher learning and who is not eligible for GI Bill educational assistance and who meets requirements specified in Mississippi law.
Military personnel stationed in Mississippi are classified as state residents for the purposes of payment of tuition at state colleges and universities.
Education Discounts
The Mississippi Education Assistance Program pays tuition up to $250 per hour, maximum $4,500 per year for eligible national guard members to obtain associates and bachelor's degrees

In-state tuition rates for non-resident active duty personnel and national guard members

Tuition waivers for children or spouses of disabled veterans or service members that have died in action at in state schools
The University of Southern Mississippi's Center for Military Veterans, Service Members and Families: 601-264-4629, 228-214-3244. www.usm.edu/military-veterans. Provides full support for service members and veterans and their families who are pursuing a higher education degree at USM.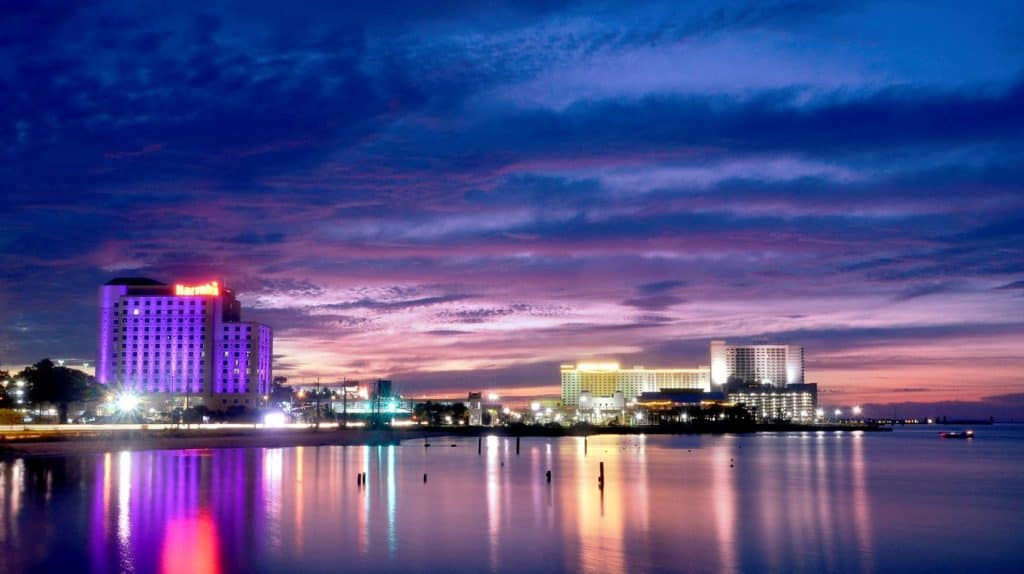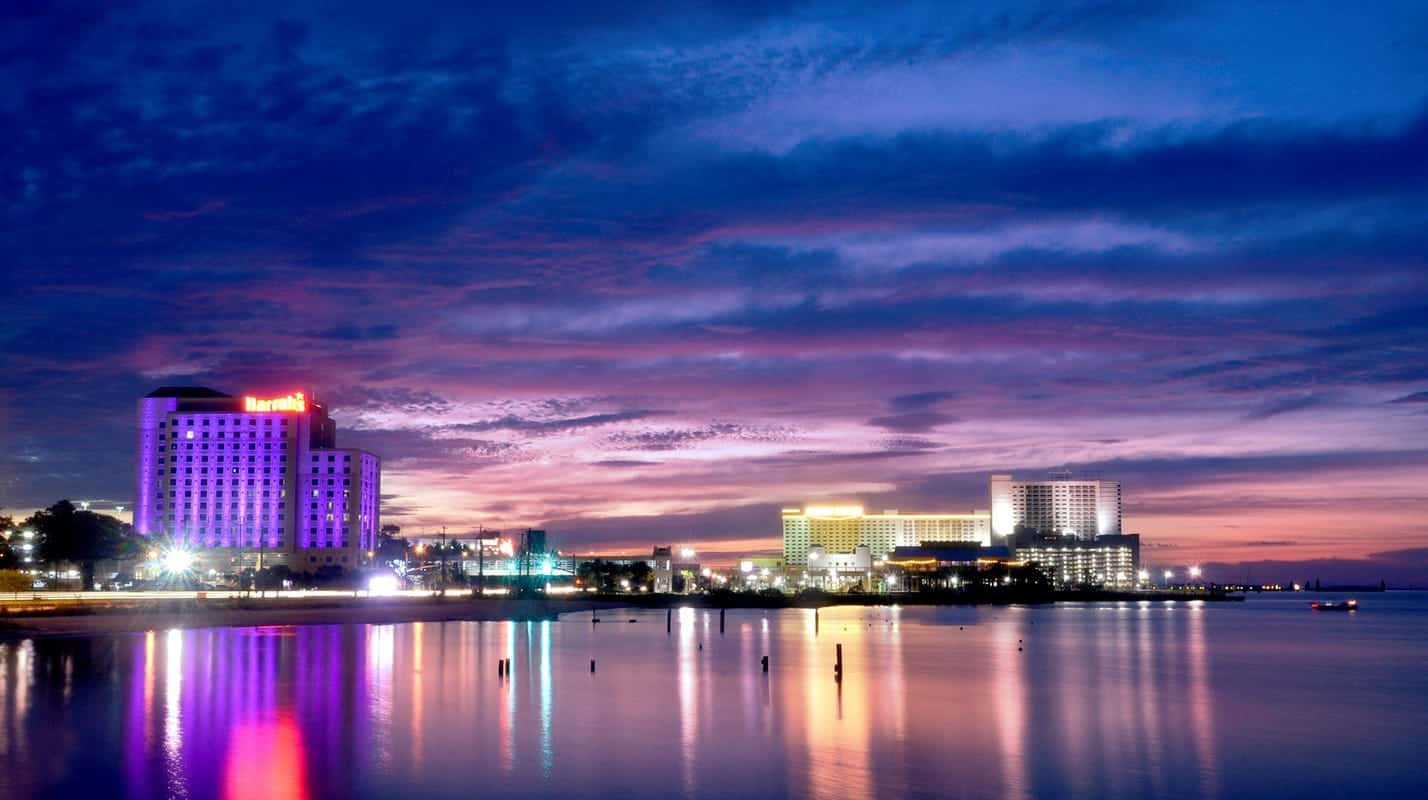 Mississippi Veterans Benefits: Recreational Discounts, Licenses & Passes
Hunting and Fishing Licenses
Veterans who have a total service-connected disability from the Veterans Administration are not required to purchase a hunting or fishing license, but must have on their person proof of age, residency and disability status while engaged in hunting or fishing.
Concealed Weapon Permit Fee Exemption
Any veteran with a service-connected disability is exempt from concealed weapon permit fees and renewal fees.
The veteran must be a resident of the state for 12 months or longer immediately preceding the filing of the application. The residency requirement may be waived if they have a valid permit from another state, are active military personnel stationed in Mississippi, or are a retired law enforcement officer establishing residency in the state.
All-American Way: 228-238-6407. https://www.facebook.com/TheAllAmericanway. Organizes outdoor events (fishing, hunting, snow skiing, whitewater rafting, kayaking) for wounded veterans, Wounded Spirits PTSD support group, and equine therapy for PTSD and TBI.
Combat Veterans Motorcycle Association: 321-720-1211 or [email protected]. Helps veteran care facilities provide a warm meal, clothing, shelter and guidance, or simply to say "thank you" and "welcome home."
Mississippi Disabled Veteran Benefits: Vehicle Licenses, Plates & Privileges
Vehicle License Plates
Photos of Mississippi Veteran and military license plates can be viewed on the website for the Mississippi Department of Revenue http://www.dor.ms.gov.

Once you enter the Dept. of Revenue website click on Tag/Titles, then click on Special Plates and then click on Available License Plates. Color photos of available speciality plates will be displayed.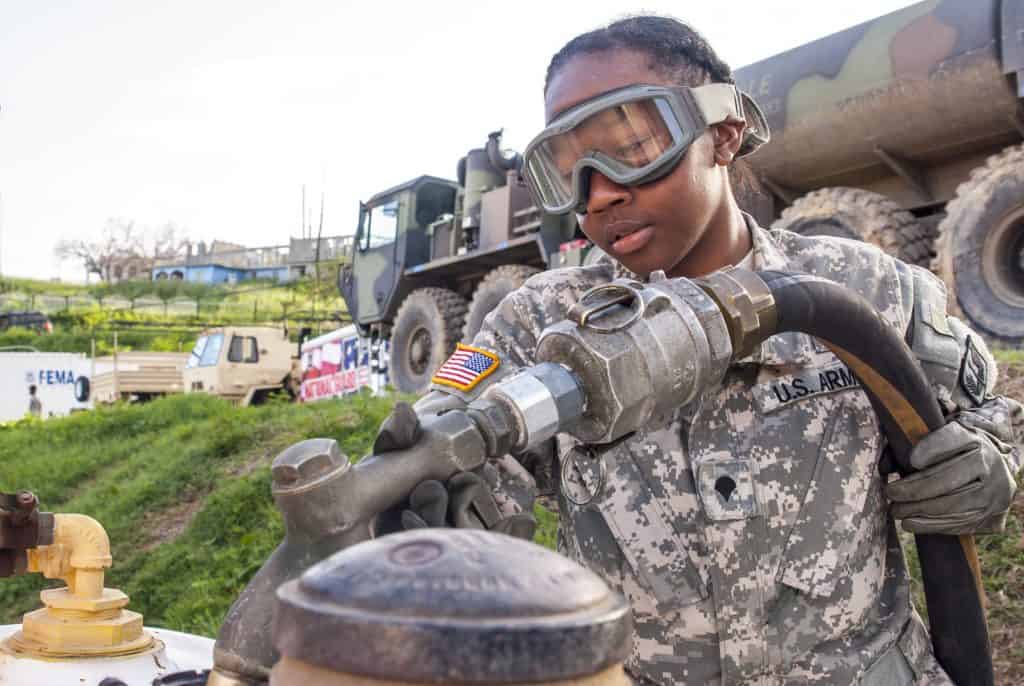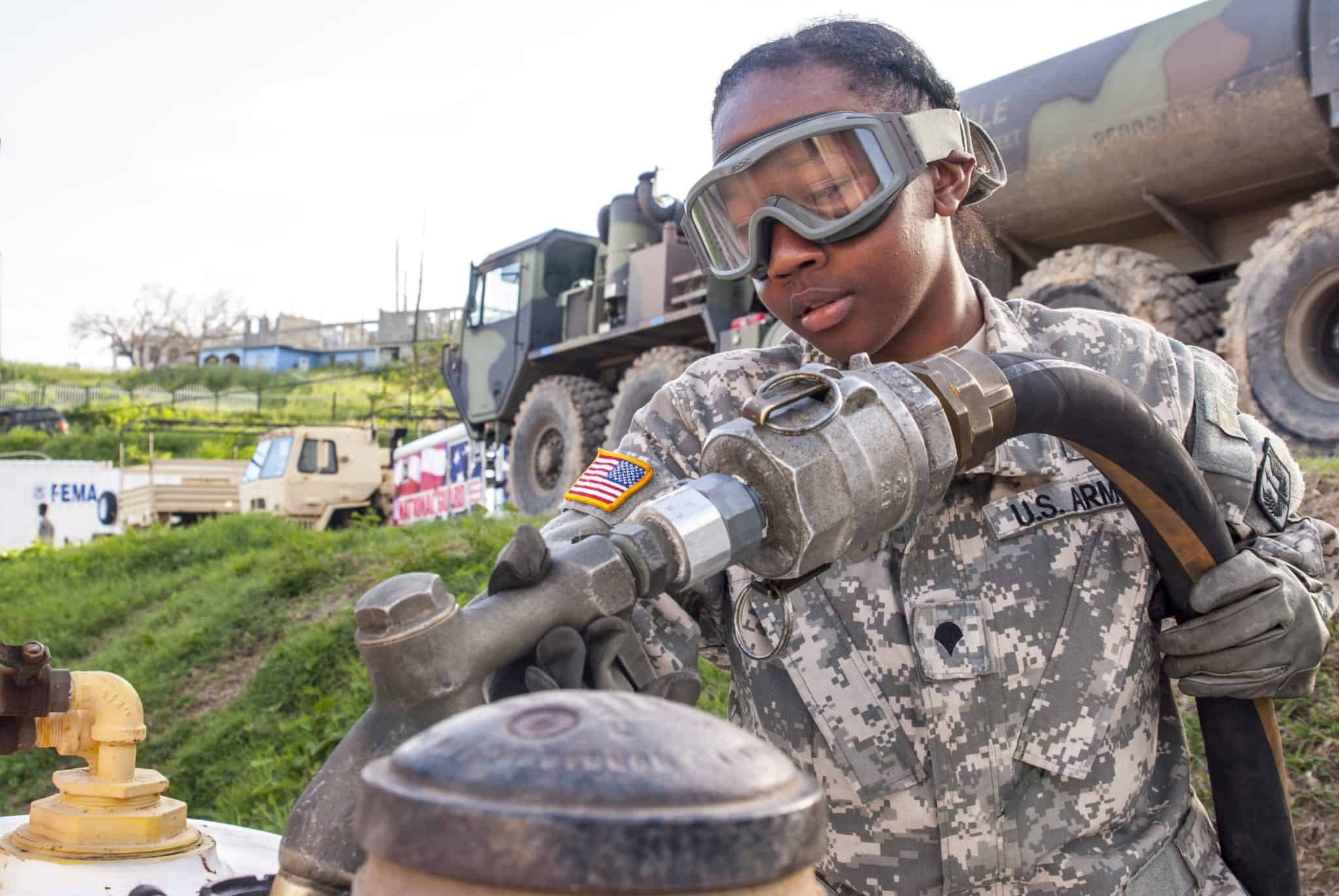 Mississippi State Facilities
Veterans Health Administration – VISN Offices
| | | | |
| --- | --- | --- | --- |
| Station ID | Facility | Address | Phone |
| 10N16 | VISN 16: South Central VA Health Care Network | 715 S. Pear Orchard Road, Ridgeland, MS 39157 | 601-206-6900 |
| 614 | Holly Springs CBOC | 1700 Crescent Meadow Dr, Holly Springs, MS 38635 | 662-252-2552 |
| 614 | Tupelo VA Clinic | 1114 Commonwealth Blvd, Tupelo, MS 38804 | 662-840-6366 |
| 586 | G.V. (Sonny) Montgomery VA Medical Center | 1500 E. Woodrow Wilson Avenue, Jackson, MS 39216 | 601-362-4471 |
| 520 | Gulf Coast Veterans Health Care System | 400 Veterans Avenue, Biloxi, MS 39531 | 228-523-5000 |
| 586GF | Columbus VA Clinic | 824 Alabama St, Columbus, MS 39702 | 662-244-0391 |
| 586GC | Greenville VA Clinic | 1502 S Colorado St, Greenville, MS 38703 | 662-332-9872 |
| 586GD | Hattiesburg VA Clinic | 5003 Hardy Street, Tower B, Suite 402, Hattiesburg, MS 39402 | 601-296-3530 |
| 586GA | Kosciusko VA Clinic | 405 West Adams, Kosciusko, MS 39090 | 662-289-2880 |
| 586GG | McComb VA Clinic | 1308 Harrison Ave, McComb, MS 39648 | 601-250-0965 |
| 586GB | Meridian VA Clinic | 2103 13th St, Meridian, MS 39301 | 601-482-3275 |
| 586GE | Natchez VA Clinic | 105 Northgate Drive, Suite 2, Natchez, MS 39120 | 601-442-7141 |
| 0737V | Biloxi Vet Center | 288 Veterans Ave, Biloxi, MS 39531 | 228-388-9938 |
| 0709V | Jackson Vet Center | 1755 Lelia Dr. Suite 104, Jackson, MS 39216 | 601-985-2560 |
| | | | |
| --- | --- | --- | --- |
| 323 | Jackson Regional Office | 1600 E. Woodrow Wilson Avenue, Jackson, MS 39216 | 800-827-1000 |
| 323 | Intake Site At Keesler Air Force Base | VA Medical Center 400 Veterans Ave. Bldg 2 Room 1040, Biloxi, MS 39532 | |
| 832 | Biloxi National Cemetery | 400 Veterans Avenue Bldg. 1001, Biloxi, MS 39531 | 228-388-6668 |
| 866 | Natchez National Cemetery | 41 Cemetery Road, Natchez, MS 39120 | 601-445-4981 |
| 838 | Corinth National Cemetery | 1551 Horton Street, Corinth, MS 38834 | 901-386-8311 |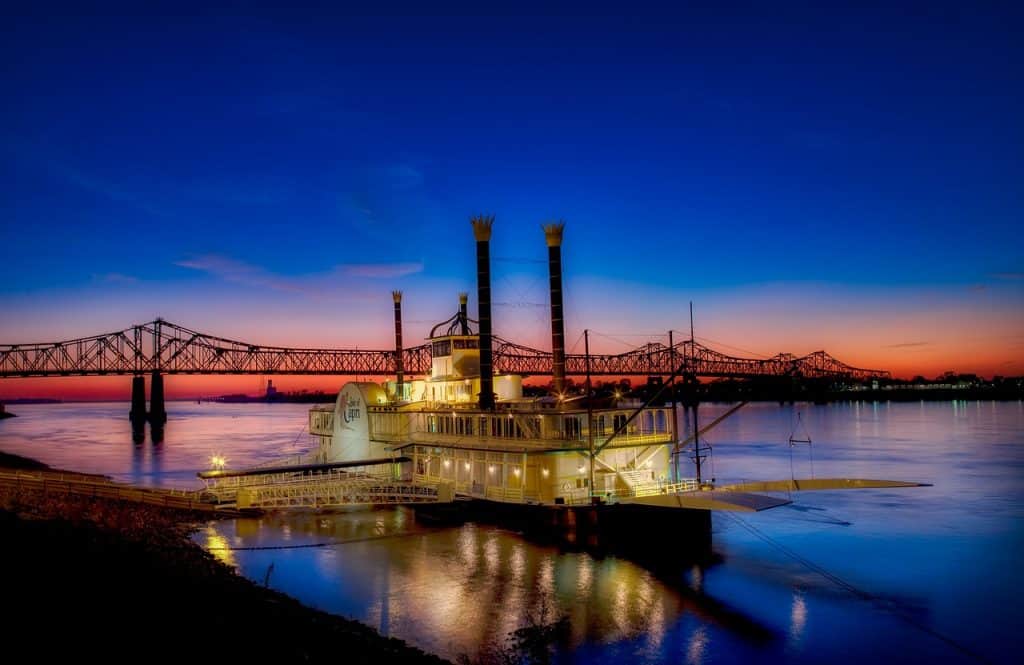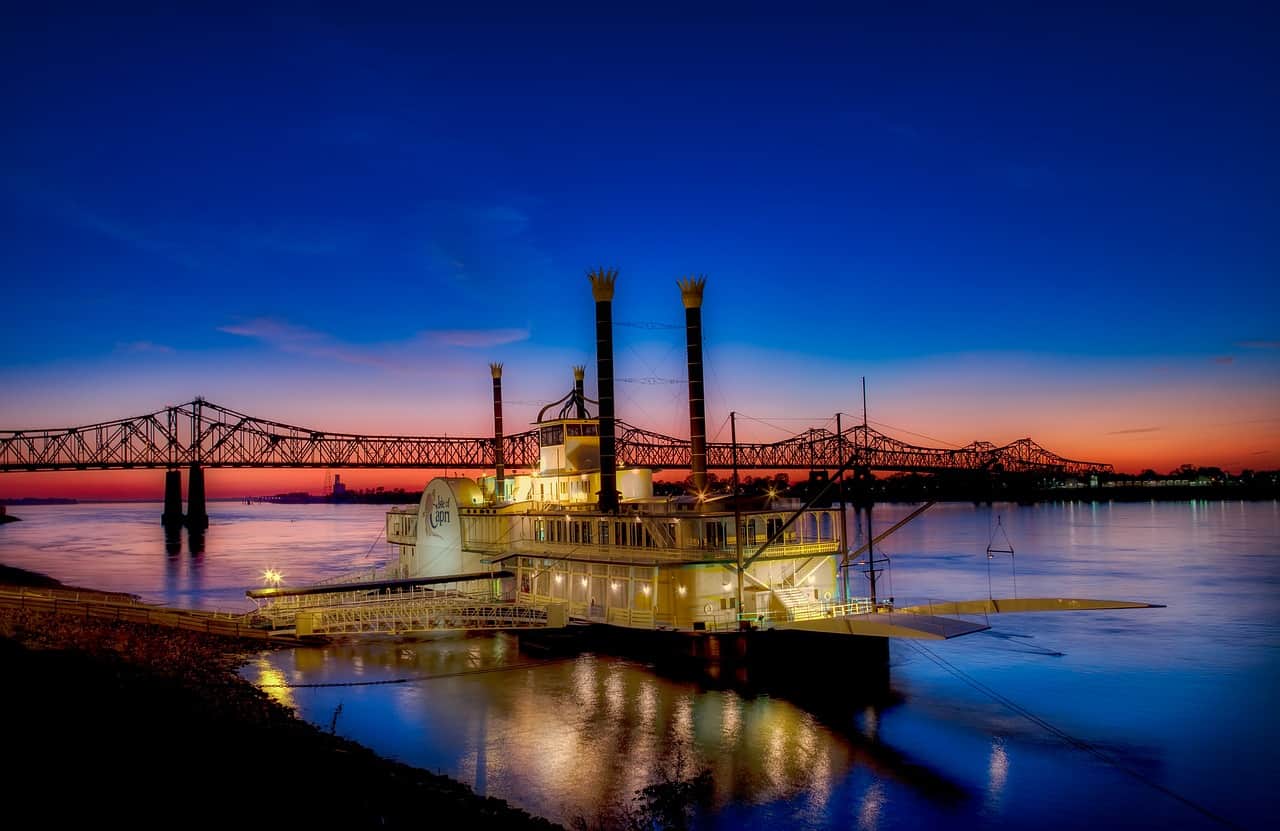 Mississippi Veterans Benefits: Conclusion
It's no secret that Mississippi is a proud state, and proud of their veterans. They take seriously the care of their vets, but the reality is also that Mississippi is a poor state with limited resources.
While Mississippi provides a decent amount of benefits for its veterans, the fact is that it is considered by some to be one of the most difficult states for veterans to live well in.

This is due strongly to the lack of great employment options for veterans, but also because Mississippi's access to health care isn't as strong as other states.
Mississippi is also fairly average as far as additional benefits for veterans go. The state lacks the infrastructure of veteran care that some states (with even smaller veteran populations) have.
Mississippi State Veterans Portal
If you're already in Mississippi and are looking to make the most of your Mississippi veteran benefits, you will want to visit the state portal for veterans at https://www.msva.ms.gov/
There you will find access to many of Mississippi's benefit programs, as well as more information regarding each benefit available.
For a complete list of VA hospitals, treatment centers, and other resources in Mississippi, you can also go to the Mississippi VA directory at the VA Facilities Directory.
We're Veterans helping Veterans Worldwide™, and since 2016 we've helped 10,000+ Veterans just like you INCREASE their VA disability rating!
---
About the Author
Brian Reese
Brian Reese is one of the top VA disability benefits experts in the world and bestselling author of You Deserve It: The Definitive Guide to Getting the Veteran Benefits You've Earned (Second Edition).
Brian's frustration with the VA claim process led him to create VA Claims Insider, which provides disabled veterans with tips, strategies, and lessons learned to win their VA disability compensation claim, faster, even if they've already filed, been denied, gave up, or don't know where to start.
As the founder of VA Claims Insider and CEO of Military Disability Made Easy, he has helped serve more than 10 million military members and veterans since 2013 through free online educational resources.
He is a former active duty Air Force officer with extensive experience leading hundreds of individuals and multi-functional teams in challenging international environments, including a combat tour to Afghanistan in 2011 supporting Operation ENDURING FREEDOM.
Brian is a Distinguished Graduate of Management from the United States Air Force Academy, Colorado Springs, CO, and he holds an MBA from Oklahoma State University's Spears School of Business, Stillwater, OK, where he was a National Honor Scholar (Top 1% of Graduate School class).