Memorial Day 2022
SIX MILES NORTH of downtown sits the Nashville National Cemetery. One of 155 national cemeteries maintained by the VA's National Cemetery Administration, the U.S. government acquired most of the cemetery's 65 acres immediately following the Civil War.
The remains of more than 36,000 soldiers from all wars are interred here, including 16,485 known Union Civil War soldiers. The cemetery is also the final resting place for 4,141 unknown soldiers in unmarked graves.
Like many Nashvillians, I often drive past this cemetery without considering its significance (or even its existence). It's not that I'm ungrateful or lack patriotism. But like so many of us, daily commutes can become mundane.
Today, as I drive through the limestone archway at the entrance for the first time, I'm humbled by the sheer size of the cemetery. Rows of white granite headstones dominate the landscape. Trees accent the rolling hills and provide shade in the summer heat.
When I reach the far west side of the cemetery, I decide to stop my car and get out. As I walk around reading the names on the headstones, one immediately stands out.
John H Roberts – Tennessee.
Private 319th Infantry, 80th Division,
World War II
May 20, 1922-December 30, 1944
He would've been 100 years old today.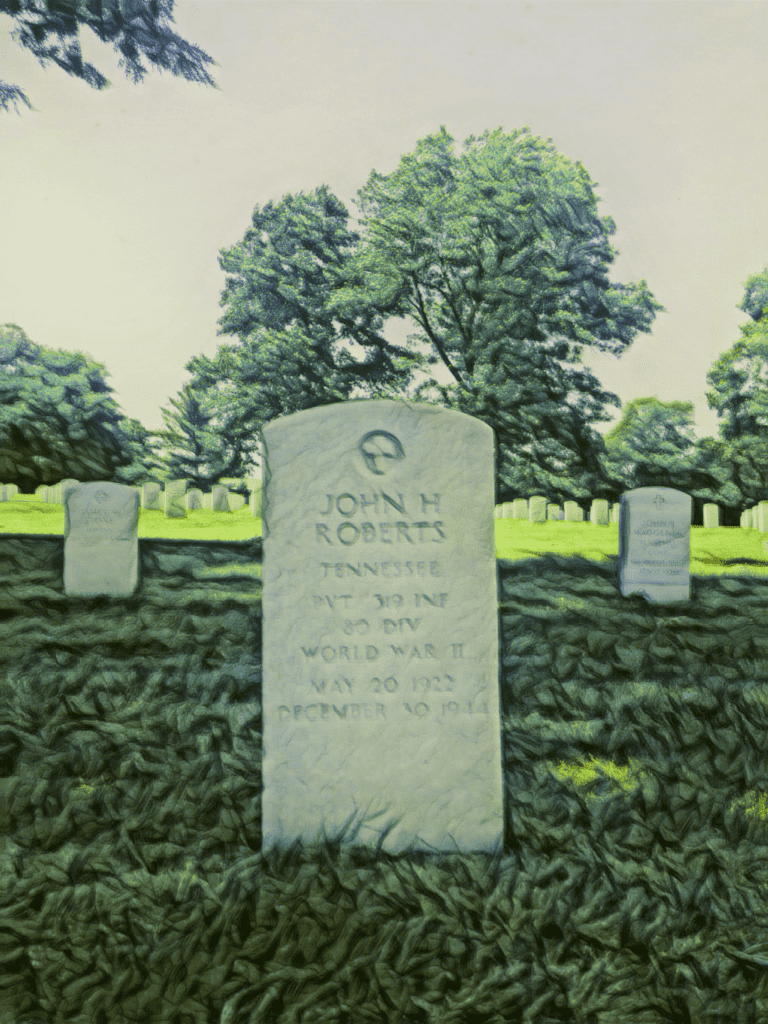 This Memorial Day, hundreds of boy scouts and other volunteers will walk the manicured lawns and decorate the graves with small American flags—symbols of the sacrifice that Private Roberts and so many have made to keep our country free.
What is Memorial Day?
Memorial Day is a day of remembrance for the men and women who have died while serving in the United States Armed Forces. It's a day to honor those who have made the ultimate sacrifice for our country.
When is Memorial Day 2022?
Memorial Day is observed on the last Monday in May. This year, Memorial Day falls on May 30, 2022.
The History of Memorial Day
Memorial Day was first observed on May 30, 1868, as Decoration Day, and it was established to commemorate the Union soldiers who had died during the Civil War.
Over two dozen cities and towns claim to be the birthplace of Memorial Day. While Waterloo, N.Y., was officially declared the birthplace of Memorial Day by Congress in 1966, it isn't easy to prove the holiday's origins.
Over 100 years after the holiday was first established, Congress declared Memorial Day a federal holiday in 1971. Memorial Day was moved from May 30 to the last Monday in May to create a three-day weekend.
Memorial Day weekend now marks the unofficial start of summer for many Americans.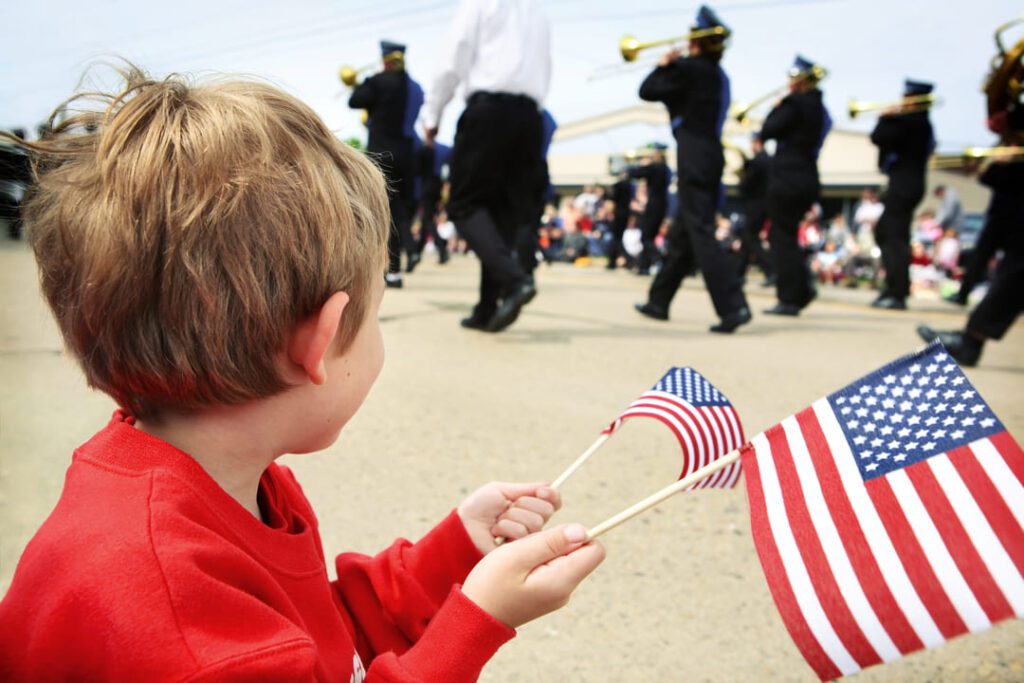 What's the difference between Memorial Day and Veteran's Day?
Memorial Day is not to be confused with Veterans Day; Memorial Day is a solemn day to remember and honor those who have died serving our country, while Veterans Day celebrates the service of all U.S. military veterans.
Memorial Day is also a day to reflect on the cost of freedom and remember the brave men and women who paid the ultimate price. It's a day of remembrance, and it's an integral part of our national history. The holiday is also a day to honor the families of fallen soldiers. They've sacrificed as well, and they deserve our support and admiration.
Memorial Day Traditions
Traditionally, people visit cemeteries and memorials on Memorial Day, and volunteers often place American flags on each gravesite at national cemeteries.
We can show our support for the fallen and their families by flying the flag at half-staff. A national moment of remembrance often takes place at 3 pm local time.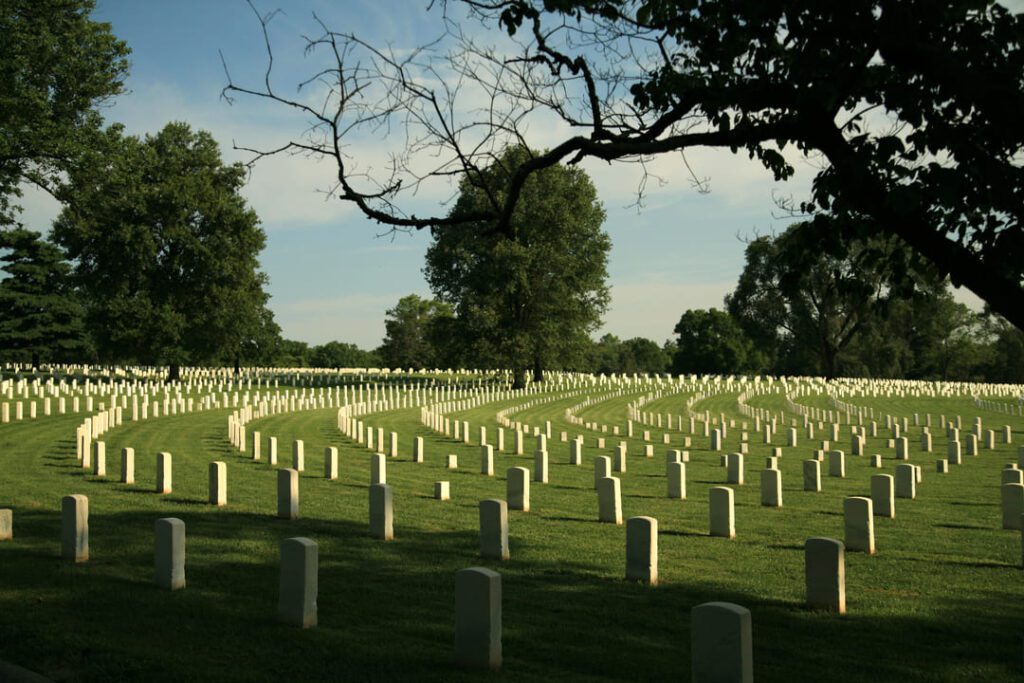 The History of the Poppy on Memorial Day
One tradition on Memorial Day is to wear red poppies. The red poppy became associated with Memorial Day because of the poem "In Flanders Fields." The poem was written by Lieutenant Colonel John McCrae, a Canadian doctor who served in World War I. He wrote the poem after he witnessed the death of his friend and fellow soldier, Lieutenant Alexis Helmer.
How to Observe Memorial Day
While some people visit the graves of fallen soldiers, others take part in Memorial Day parades or attend Memorial Day concerts. Some choose to spend time with family and friends or reflect on the meaning of Memorial Day in silence.
There are many ways to honor and remember those who have made the ultimate sacrifice for our country. No matter how you choose to remember those who have died serving our country, Memorial Day is an important day to reflect on the sacrifices made for our freedoms.
Our national cemeteries serve as a somber reminder that our freedom is not free. The rows of graves are more than just graves on hallowed grounds—they're husbands, wives, fathers, mothers, sisters, and brothers; they're heroes.
It's up to us to ensure that heroes like Private John H Roberts are never forgotten.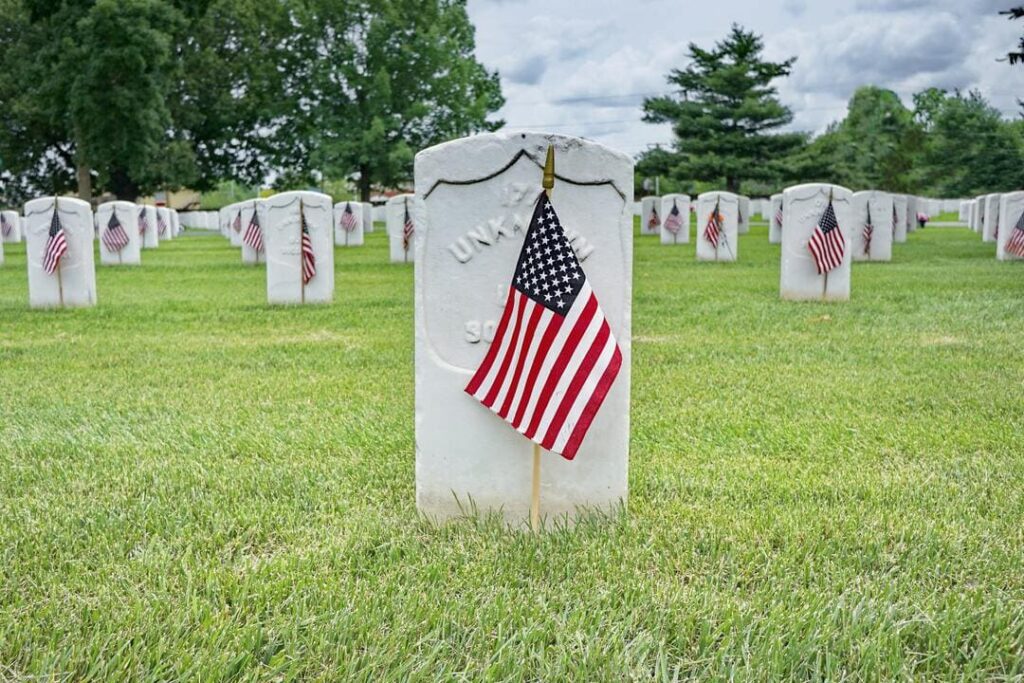 You DESERVE a HIGHER VA rating.
WE CAN HELP.
Take advantage of a FREE VA Claim Discovery Call with an experienced Team Member. Learn what you've been missing so you can FINALLY get the disability rating and compensation you've earned for your service.
NEED MORE ASSISTANCE?
Most veterans are underrated for their disabilities and therefore not getting the compensation they're due. At VA Claims Insider, we help you understand and take control of the claims process, so you can get the rating and compensation you're owed by law.
Our process takes the guesswork out of filing a VA disability claim and supports you every step of the way in building a fully-developed claim (FDC)—so you can increase your rating fast!
If you've filed your VA disability claim and have been denied or have received a low rating—or you're unsure how to get started—reach out to us! Take advantage of a FREE VA Claim Discovery Call. Learn what you've been missing—so you can FINALLY get the disability rating and compensation you deserve!
We've supported more than 15,000 veterans to win their claims and increase their ratings. NOW IT'S YOUR TURN.
---
About the Author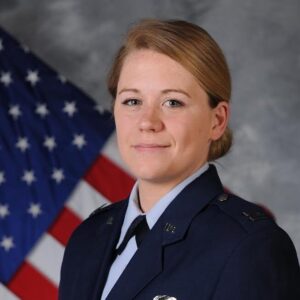 Trisha Penrod
Trisha Penrod is a former active-duty Air Force officer. As an Intelligence Officer, she led teams of analysts to apply advanced analytic skills to identify, assess, and report potential threats to U.S. forces.
Trisha attended the U.S. Air Force Academy and holds an MBA from Webster University. After receiving an honorable discharge in 2018, Trisha worked as a growth marketer and utilizes her analytic skills to help others accomplish their business goals.