A Guide to the Best 2022 Benefits for Veterans in the State of Maine
Whether you're currently serving as a member of the U.S. Armed Forces or you're a veteran, there are many Maine veteran benefits, exemptions, and resources available to support you and honor your service.
Maine's veteran population of 113,000 makes up nearly 9.6 percent of the state's total population. If you served, Maine veteran benefits you might pursue include a variety of financial, career counseling, housing, educational, DMV, and recreational benefits.
A veteran's (or service member's) military branch, career status, and disability status as well as residence status can affect benefit eligibility.
The Maine Bureau of Veterans' Services administers many of the veteran programs and benefits in Maine. The bureau operates seven field offices throughout the state to accommodate the needs of veterans like you!
VA Claims Insider has built this complete guide of Maine veteran benefits to help you find all the benefits you earned! Read on to learn more about the top Maine veteran benefits (including Maine disabled veteran benefits) for 2022.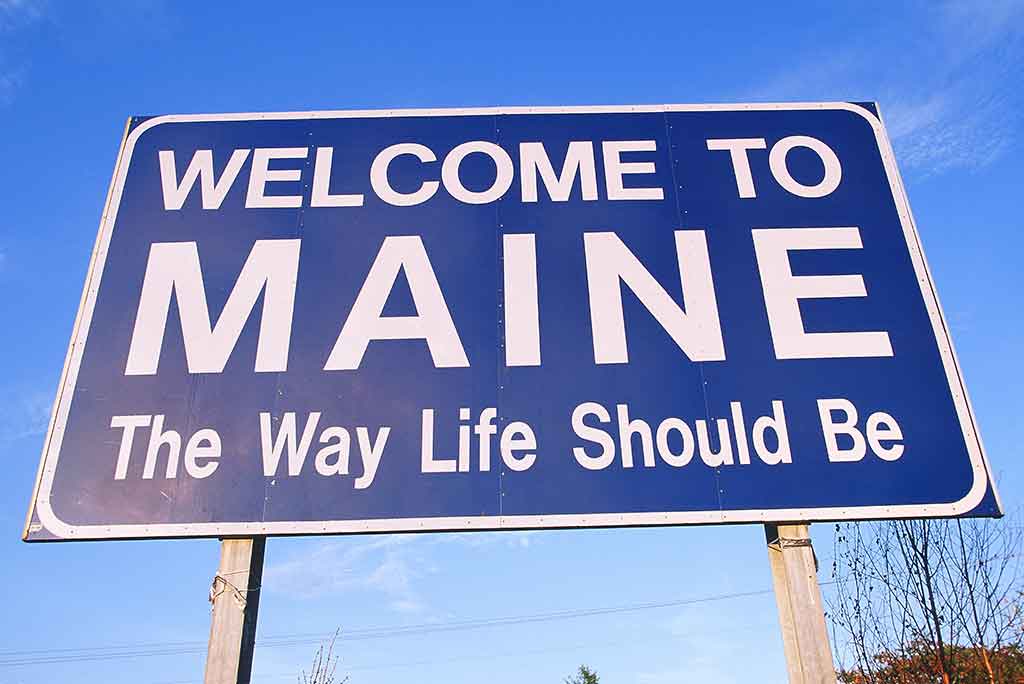 ---
Maine Disabled Veteran Benefits Include Property Tax Exemptions
Veterans, their unremarried surviving spouses, and minor children who own and occupy their property may be eligible for a $6,000 property tax exemption in Maine. To be eligible, veterans must be a state resident and one of the following:
Served during a period of war and age 62 or more
Received a 100 percent disability rating from the VA
Surviving parents over the age of 62 may also claim these Maine veteran benefits if they receive compensation based on the service-connected death of their child.
Paraplegic veterans who receive a grant from the VA for specially adapted housing may receive an exemption up to $50,000.
For more information and to apply, contact your local tax assessor's office by April 1 for the current year exemption.
---
Income Tax Exemptions for Maine Veterans
One of the excellent Maine veteran benefits is the limited income tax for veterans and service members! Veterans are not taxed on military retirement pay. Maine service members who are residents of the state do not have to pay state income tax if they're stationed outside of Maine. Non-resident military spouses stationed in Maine also do not have to pay Maine income tax on income earned in the state.
Maine income tax ranges from 5.8 percent to 7.15 percent, depending on income.
Service members must still file a state income tax return.
You can learn more about Maine's military state income tax policies with Maine's Revenue Service.
---
Maine Veteran Benefits for Education
In addition to the federal programs available to all U.S. veterans, Maine has excellent educational benefits for veterans and their families.
There are many military-friendly colleges in Maine. According to the VA, in 2017, 66 Maine schools received Post 9/11 GI bill funds for 1,864 students totaling over $11 million dollars.
Maine Resident Tuition for Nonresident Military Service Members and Dependents
Maine's in-state tuition policy for veterans is one of the top Maine veteran benefits! Since 2014, Maine has offered in-state tuition at all University of Maine System schools to all current and former military members with an honorable discharge, regardless of whether or not they're receiving federal GI Bill benefits.
Additionally, any military dependents using the GI Bill towards tuition are granted in-state tuition rates even if they exhaust the GI Bill program benefits.
College Credit for Military Experience in Maine
Maine's public university system uses the Prior Learning Assessment system to award college credit for military training. The state uses the recommendations made by the American Council on Education to award academic credit toward a degree for education and training received in the military.
To claim college credit for military training, request a transcript from your military service branch at Air University for the Air Force and Joint Services Transcript for all other branches and contact your local Prior Learning Assessment contact.
Maine Veterans Upward Bound Program (VUB)
Maine veteran benefits include help in developing skills required to get into college, tailored to their individual needs. This includes everything from academic skills assessment to computer literacy. If you served at least 181 days on active-duty or were activated from the Reserves for 30 days or more, and received an honorable discharge, you may be eligible.
To qualify, you must have been out of school for at least five years, have a service-connected disability, have had parents that did not have a bachelor degree, or have a taxable income that falls within federal guidelines.
All veterans are encouraged to contact the program to determine eligibility at (207) 780-4627 or [email protected].
Maine Veterans' Dependents Educational Benefits Program (VDEB)
Maine offers spouses and dependents of eligible veterans a 100 percent tuition waiver at any University of Maine System Institution, Maine Community College, or the Maine Maritime Academy.
There are several ways to meet eligibility for this tuition waiver. Veterans can meet the requirement with a 100 percent permanent and total (P&T) disability rating. Veterans who were killed in action, were MIA/POW for more than 90 days, or died from a service-connected disability are also eligible.
The service member must have entered service from Maine, or if living, must be a resident for at least five years for the dependent or spouse to claim these educational Maine veteran benefits.
Learn how to apply on the Bureau of Veterans' Services website.
Tuition Assistance for Members of the Maine National Guard
Maine offers a 100 percent tuition waiver for Maine's National Guard members to attend all of the schools in the University of Maine and Maine Community College Systems. Members can use this benefit for either full or part-time enrollment toward a bachelor or associates degree for up to 130 credit hours.
Members must serve in the Maine National Guard for at least one year beyond the end of term in which they receive the tuition assistance.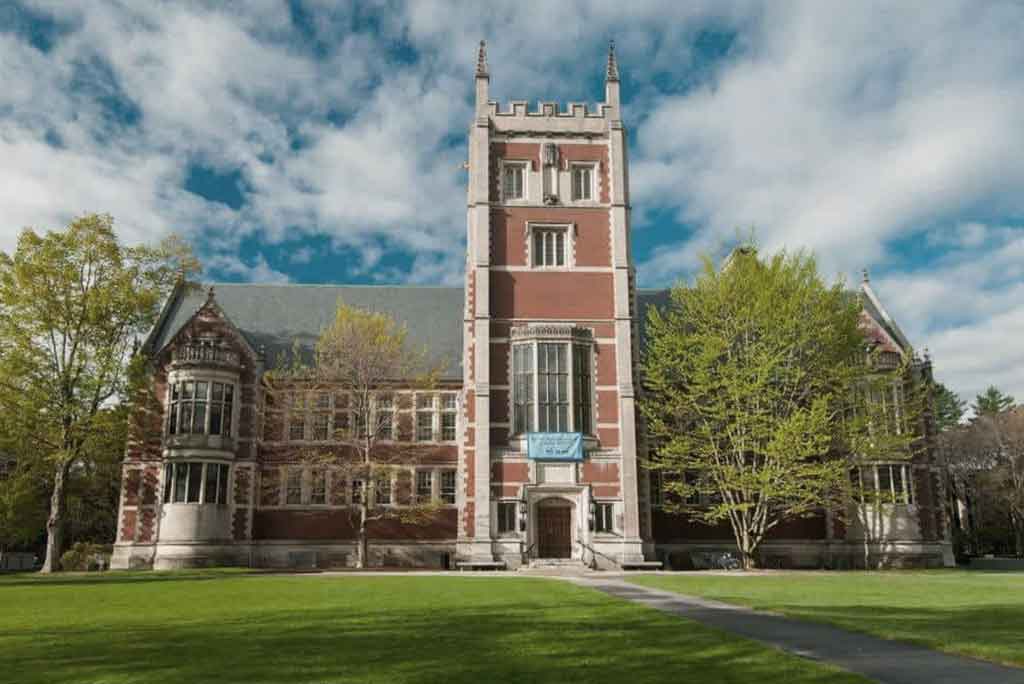 ---
Maine Veteran Benefits for Employment
There are a number of Maine veteran benefits that offer support with employment, and many resources are available to help veterans and their families find jobs and advance their careers.
Maine Veterans' Employment Preference
Veterans and disabled veterans receive preference when applying for federal, state, county, and local government jobs in Maine.
Maine offers interview preference to veterans and gold star spouses. Veterans must have an honorable discharge to receive preference. As long as veterans and Gold Star spouses meet the minimum requirements for the position, they're guaranteed an interview for the position.
If veterans and spouses who apply aren't hired, the Maine Bureau of Human Resources will help the veteran with guidance on other state jobs that are open.
You can contact the Bureau of Human Resources at (207) 624-7761.
Maine Veterans Services Employment Assistance
Maine provides specialized employment and training services at Maine CareerCenters throughout the state for veterans and spouses. You can get help finding a new job, learning new skills, or accessing other resources available to you.
You're an eligible veteran if you served and received a discharge other than dishonorable. Spouses are eligible if the veteran has any service-connected disability rating, or was MIA/POW.
Get help with job seeker services at your local CareerCenter.
Maine Veteran Professional and Occupational Licensing Initiative
As a veteran, you may have job skills that require licensing in the civilian marketplace. Maine offers an accelerated professional licensing process in various career fields for service members, veterans, and spouses.
You can learn more about the initiative and if your career field applies here.
---
Financial Assistance Programs in Maine
Maine Veterans' Emergency Financial Assistance (VEFA)
Emergencies happen, and Maine has a program to help veterans when they do. Maine veteran benefits include a fund to help veterans with unforeseen emergency expenses when they don't have sufficient savings to cover expenses.
A few example of emergencies the fund has covered in the past include:
Home damage due to fire, flood, or hurricane
Illness of a veteran or family member that results in hardship
Veteran homelessness
The Bureau will approve up to $2,000 for any condition that puts a veteran at risk of not having basic necessities. Contact the Bureau of Veterans' Services at (207) 430-6035 to request financial assistance.
Maine Military Family Relief Fund for National Guard Members
Members of the Maine National Guard may be eligible for loans and grants for emergencies. Members must show proof of residency and military membership along with any supporting documentation (car repair estimates, rental agreements, utility bills, bank statements, etc).
Contact the Maine National Guard Family Program Officer at (888) 365-9287 or n[email protected] for more information.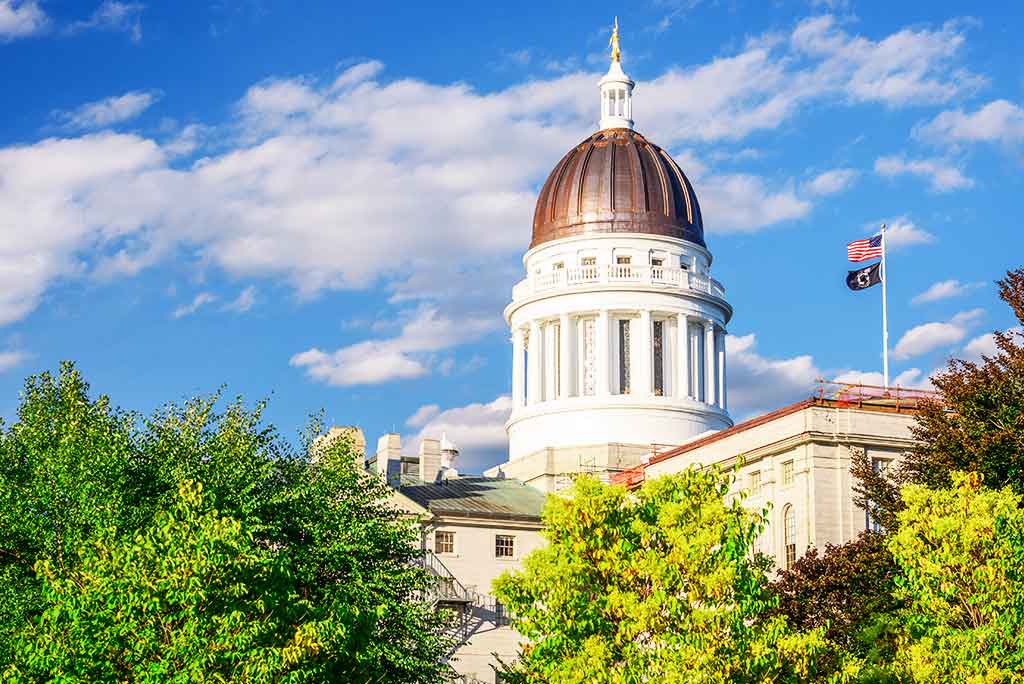 ---
Maine Veteran Benefits for Housing
MaineHousing SaluteME Home Loans for Veterans
The MaineHousing SaluteME loan is a great Maine veteran benefits option. If you meet income and price purchase limits, you may qualify for a discounted loan.
Mortgage rates for eligible veterans are about .25 percent lower than market rates. The Salute Home Again program also waives the first-time homebuyer requirement.
Veterans must have received an honorable discharge and have served 180 days within a war zone to be eligible.
Maine Veterans' Homes
Maine veteran benefits include six Veterans' Homes within the state. These homes are resident-centered facilities committed to providing exceptional care, compassion and support that veterans and families have earned.
The homes are located throughout the state in Augusta, Bangor, Caribou, Machias, Scarborough, and South Paris.
An honorable discharge as well as Maine residency at the time of application is a criterion for admission, as is medical need for nursing home placement. Veterans have first priority. Spouses, surviving spouses, and Gold Star Parents of eligible veterans are also eligible based on availability.
Qualifying veterans may also receive a VA daily stipend to offset their cost of care.
Services and features include:
Assisted living and residential care
Long term care
Short term skilled nursing care
Rehab and therapy
Dementia and memory care
Respite care
The team of healthcare professionals at each location will work with you to develop a customized plan based on your needs and wants.
Contact Maine Veterans' Homes to learn more about eligibility and admission.
---
Veteran Health Care in Maine
List of VA Locations in Maine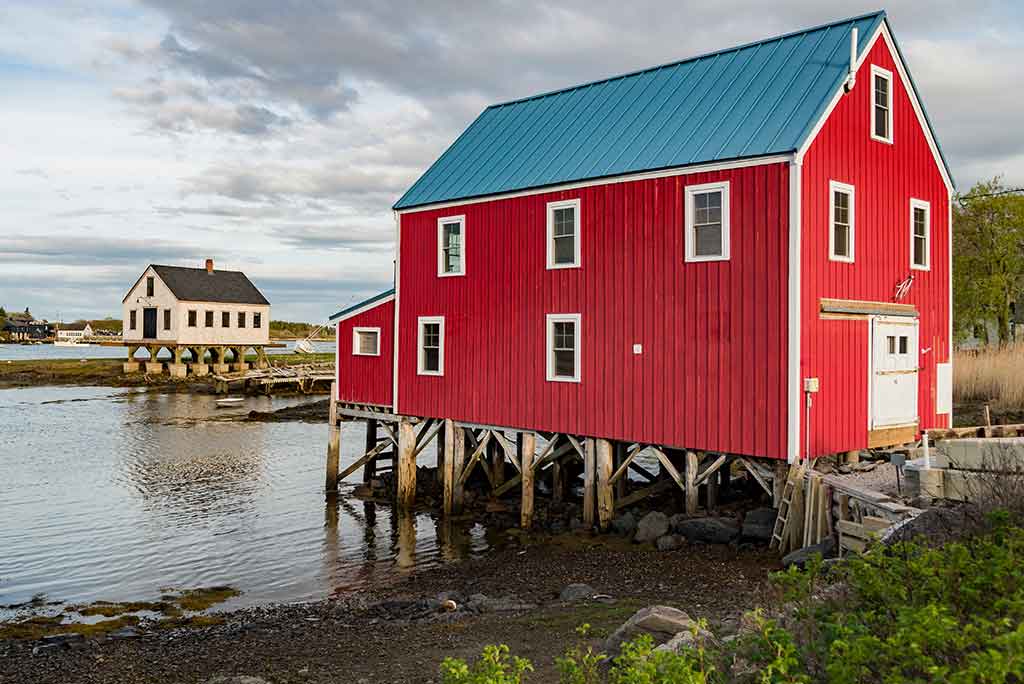 ---
Maine Veteran Benefits at the DMV
Maine Military Service Designation on Driver's License
An additional Maine veteran benefit is the option to request a Veteran designation at no additional cost on the front of a Maine driver's license or ID card at renewal.
The "Veteran" printed on the lower right hand of the license allows honorably discharged Maine veterans to validate their honorable service with a government-issued ID card.
To apply for the designation, veterans must provide proof of residency and service with a DD214 at the local Bureau of Motor Vehicles.
Free Vehicle Registration in Maine
There are no vehicle registration fees for vehicles under 26,000 pounds for veterans with these license plates:
Purple Heart Plate
Disabled Veteran Plate
Medal of Honor Plate
Former Prisoner of War Plate
Pearl Harbor Survivor Plate
Disabled Veteran License Plates
Maine disabled veteran benefits include a disabled veteran license plate for veterans who have a 100 percent permanent and total (P&T) disabled VA rating. In addition to free vehicle registration, the veteran's vehicle is exempt from sales tax and any titling fees.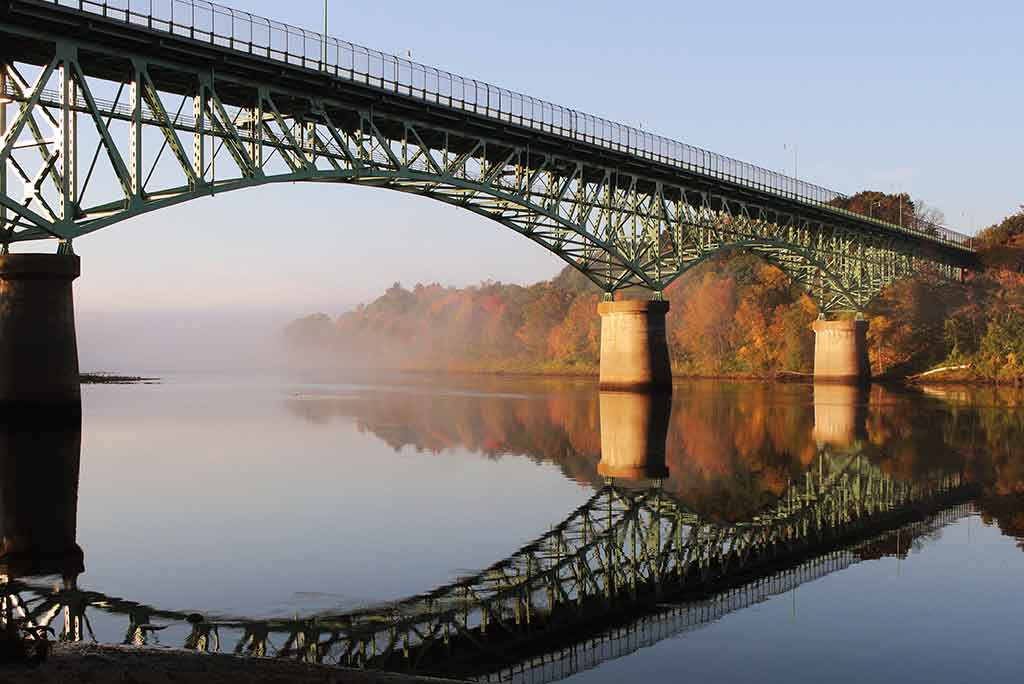 ---
Are there recreational Maine veterans benefits?
Maine lives up to its name as "The Pine Tree State," offering many outdoor recreational benefits for veterans, including discounts for hunting and park passes.
Free Park Entry for Veterans and Service Members
Maine veteran benefits include free access to state parks for state residents. Veterans who are residents of Maine with an honorable discharge are eligible for a free lifetime pass to most state parks as well as state-run historic sites and museums. Service members home on leave are eligible for a free year-long day-use park pass as well. Contact the Bureau of Veteran Services at (207) 430-6035 for more information.
Discounted Camping for Disabled Veterans in Maine
Veterans who are residents of Maine with a 100 percent disabled disability rating are exempt from reservation and camping fees for family camping. Spouses and children are also exempt.
Adaptive Sports Program for Maine Disabled Veterans
Maine disabled veteran benefits include adaptive sports. The Veterans No Boundaries program offers free rehabilitative programs for veterans and their families. Programs include summer (fishing, hiking, cycling) and winter (alpine skiing, snowboarding, snowmobile tours) activities. Both the summer and winter programs include all equipment, instruction, lodging and food. Veterans must have a disability to participate.
You can learn more about the Veterans No Boundaries program online.
Hunting and Fishing Licenses for Maine Disabled Veterans
Veterans with a service-connected disability of 50 percent or greater are eligible for several types of free lifetime licenses including fish, trap, or hunt. These licenses include archery, muzzleload, bear, migratory bird, pheasant, spring/fall wild turkey, coyote night hunt, and crossbow. One expanded archery antlerless deer permit and one expanded archery (either sex) permit may be granted. If you meet certain qualifications, veterans may also be granted a license to guide.
You can apply by email at [email protected].
Controlled Moose Hunt for Disabled Veterans
Maine Department of Inland Fisheries and Wildlife (IF&W) operate an annual controlled moose hunt. Permits, guides, and equipment are all provided free of charge. Disabled veterans are eligible to join the lottery every year beginning March 1st.
Free Lobster, Crab, and Scallop Licenses for Disabled Veterans
In 2020 Maine created a law to offer free noncommercial lobster, crab, and scallop fishing licenses to disabled veterans. Veterans are eligible if they're a resident of Maine with a service-connected disability rating of 50 percent or higher.
To apply, veterans should fill out the application for either the Lobster and Crab Fishing License or the Scallop License.
Mail to:
Licensing Division
Department of Marine Resources
21 State House Station
Augusta, ME 04333
---
FAQs
Are there property tax exemptions for Maine veterans?
Yes, 100 percent P&T disabled veterans or wartime veterans over the age of 62 receive a property tax exemption in Maine up to $6,000, which reduces the taxable value of a veteran's home. Surviving spouses, minor children, and surviving parents of eligible veterans may also apply for this benefit. Paraplegic veterans who receive specially adapted housing benefits from the VA may also be eligible for an exemption up to $50,000.
Are there income tax benefits for Maine veterans?
Active service members who are residents of Maine do not have to pay state income tax if they're stationed outside of Maine. There is no tax on military retirement pay or military disability pay.
Does Maine award college credit for military training?
The University of Maine System Institution considers military training and experience and awards credit appropriately based on the state's Prior Learning Assessment system.
Do Maine veterans receive preferential treatment when seeking employment?
Maine veterans with an honorable discharge and Gold Star spouses receive a guaranteed interview for a state job as long as they meet the minimum requirements for the job.
Does Maine offer employment counseling and assistance to veterans seeking employment?
Yes, Maine CareerCenters throughout the state offer priority service and benefits to veterans and eligible spouses who are seeking employment, apprenticeship, and educational opportunities.
Does Maine offer any special financial assistance to veterans and their families?
The Veterans' Emergency Financial Assistance fund provides up to $2,000 to cover emergency expenses and prevent homelessness for veterans and their family members. The Maine Military Relief Fund also provides loans and grants to members of the Maine National Guard.
Are there home-buying benefits for Maine veterans?
Yes, the Maine SaluteME loan offers mortgage rates about .25 percent lower than market rates to eligible veterans.
Are there Maine veteran benefits offering reduced recreational fees?
The Maine Department of Veterans' Services offers free hunting and fishing licenses to disabled veterans with a service-connected disability of 50 percent or more. These licenses include lobster, crab, and scallop permits. The state also runs a guided moose hunt with all expenses paid for disabled veterans. Veterans can enter the lottery each year by March 1st to apply for the moose hunt. 100 percent permanently disabled veterans who are also Maine residents can camp for free. Resident veterans and service members are eligible for free entry into most state parks.
---
MAKE SURE YOU GET ALL THE BENEFITS YOU DESERVE
Regardless of what state you live in, it's important that you pursue the monthly compensation payments due to you for disabilities connected to your military service.
Most veterans are underrated for their disabilities and therefore not getting the compensation they deserve. At VA Claims Insider, we help veterans understand and take control of the claims process so they can get the rating and compensation they're owed by law.
Our process takes the guesswork out of filing a VA disability claim and supports you every step of the way in building a fully-developed claim (FDC)—so you can increase your rating in less time!
If you've filed your VA disability claim and have been denied or have received a low rating – or you're not sure how to get started – reach out to us for a FREE VA Claim Discovery Call, so you can FINALLY get the disability rating and compensation you deserve. We've supported more than 15,000 veterans to win their claims and increase their ratings. NOW IT'S YOUR TURN.
---
About the Author
About VA Claims Insider
VA Claims insider is an education-based coaching/consulting company. We're here for disabled veterans exploring eligibility for increased VA disability benefits and who wish to learn more about that process. We also connect veterans with independent medical professionals in our referral network for medical examinations, disability evaluations, and credible independent medical opinions and nexus statements (medical nexus letters) for a wide range of disability conditions.