Hi Veterans, this is Brian Reese from VA Claims Insider. I've compiled this jam-packed Insider's Guide to all the Indiana Veterans Benefits you can expect if you call the Hoosier state your home!
The Indiana Department of Veterans' Affairs (IDVA) administers a wide range of disabled veteran benefits programs in Indiana, such as free benefits and disability claims counselling, state veteran homes, health care, education, pension, home loans and property taxes, insurance, recreational discounts, employment and legal advice, among other Indiana state veterans benefits.
You can visit the IDVA website to learn more about the activities, services and benefits they can assist with if you are an in-state Veteran or family member of an Indiana disabled veteran. But first, let's jump into all the Indiana veterans benefits and VA benefits Indiana has in store for you!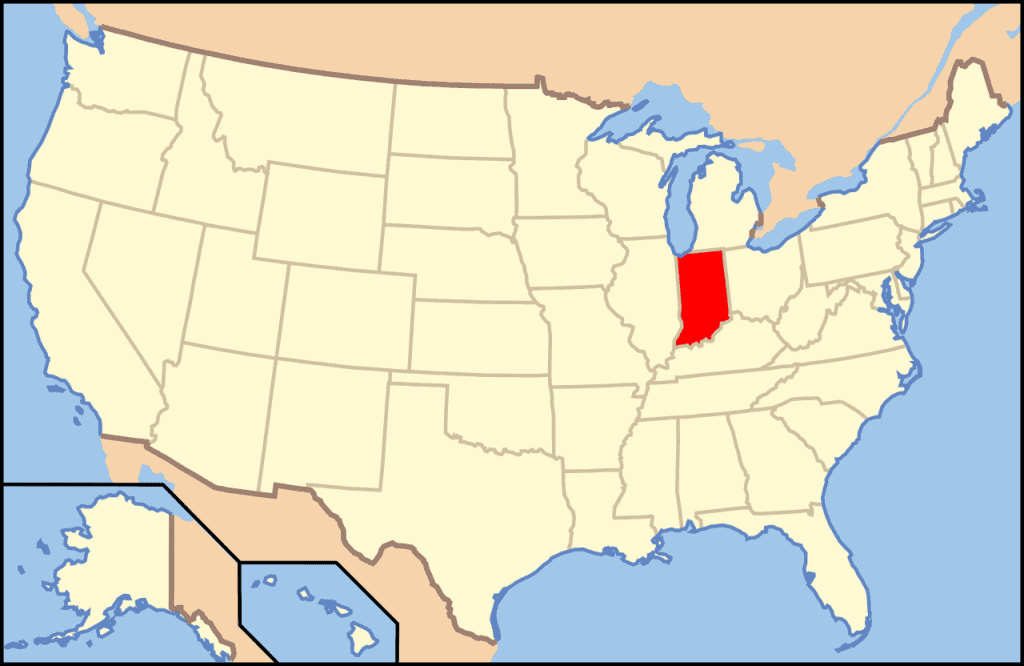 Overview of Indiana Military Life
Indiana's veteran population ranks 16th according to the most recent available data from the U.S. Census Bureau (released in July 2019):
Adult Population: 5.1 million (17th)
Veteran Population: 386,929 (12th)
Indiana is in the average rankings of unemployment for vets, and is in the upper 20 of states with veterans below poverty level.
Veteran Unemployment: 4.1% (29th overall)
Veteran Poverty Rate: 7.4% (15th)
Indiana is also in the top 20 of states with their percentage of disabled veterans.
Veterans with a Disability: 31.2% (16th)
Indiana ranks as one of the cheapest states to live in (ranking 9th) and has the third lowest cost of housing in the U.S. (housing affordability ranking: 3rd). However, despite being so affordable Indiana is only ranked 27th when it comes to an overall economic environment for veterans. The median income of veterans in Indiana is $35,981, one of the lowest in the nation.
Indiana also ranks low for overall quality of life (45th overall), although this is mostly due to the lack of good job opportunities and earning potential. There are also few VA locations compared to other states (only 18) despite having a large percentage of veterans as a population (8%).
With all that said, let's take a closer look at Indiana veterans benefits.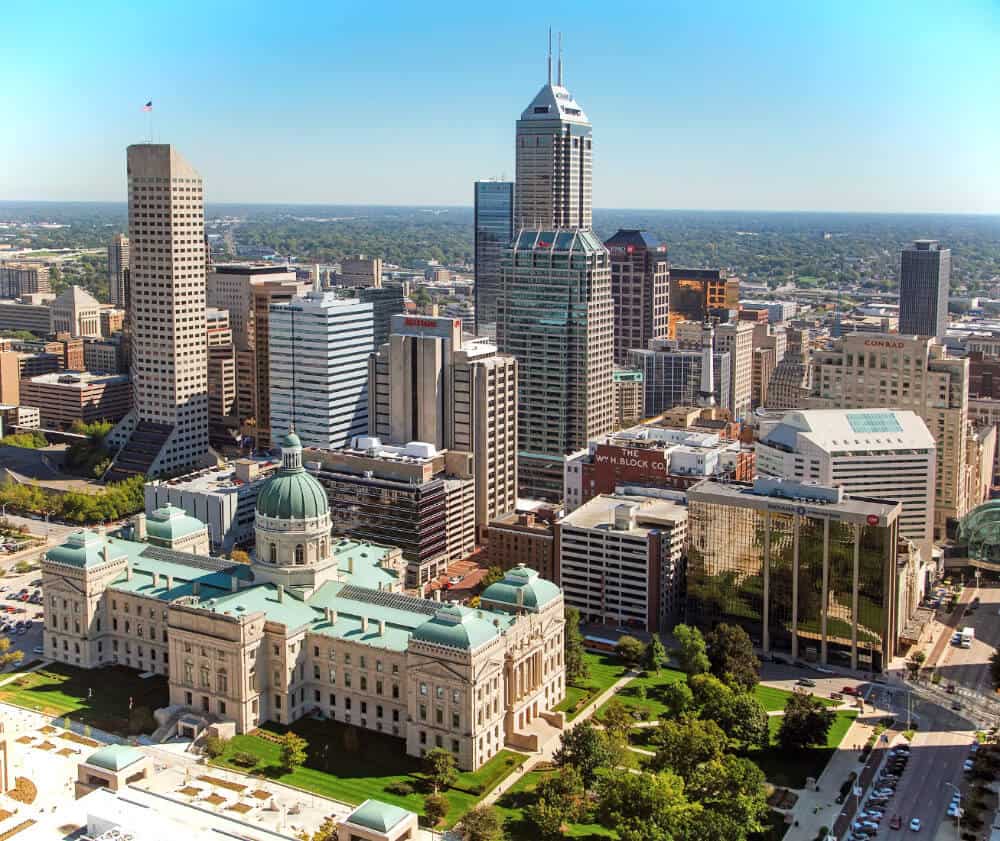 VA BENEFITS INDIANA: OVERVIEW
Veterans Benefits Administration – Northeast District
Indianapolis Regional Office: 575 N Pennsylvania St. Indianapolis, IN 46204
Indiana Veterans Benefits: Financial
Income Tax
Up to $6,250 plus 25% of retired pay and SBP payments are tax-free in 2019. That will increase to 50% in 2020, 75% in 2021 and 100% for tax years after 2021.
Disabled Veteran Property Tax Deduction
Property tax deductions are available to disabled Hoosier veterans who have an honorable discharge. This amount is deducted from the value of your home for tax purposes, leaving you with a smaller property tax bill.
A $24,960 dollar deduction is available to wartime veterans who have at least a 10% VA disability OR
Up to a $14,000 deduction is available to veterans who are at least 62 with at least a 10% VA disability OR who have a VA total disability
Note: This deduction is not available if the assessed value of the real property owned by the veteran is in excess of $200,000.
Military Family Relief Fund (MFRF)
The MFRF emergency grant may be used by the families for needs such as food, housing, utilities, medical services, transportation and other essential family support expenses which have become difficult to afford. A grant up to $2,500 may be awarded.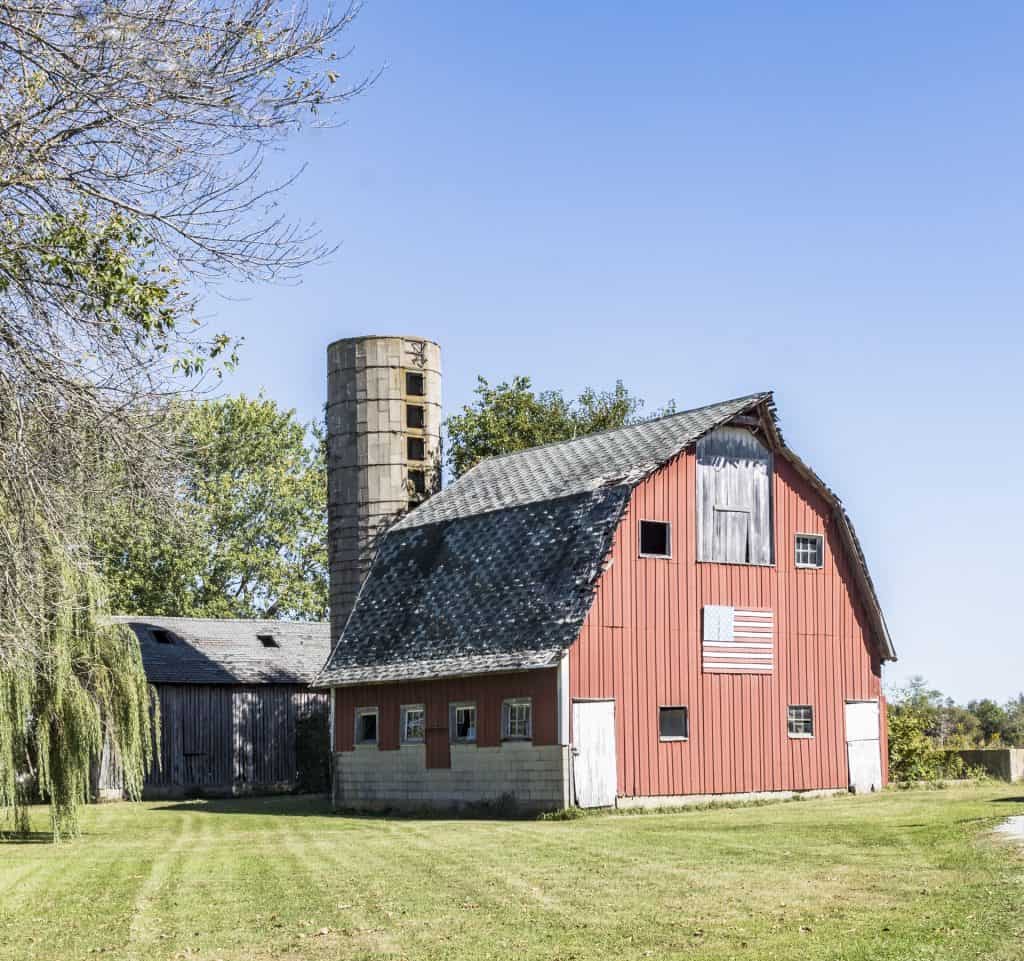 Indiana Veterans Benefits: Housing & Healthcare
The Indiana Veterans' Home is located in West Lafayette, Indiana.
Originally created to care for veterans of the Civil War, the Indiana Veterans' Home welcomed its first resident in 1896. Located on 250+ acres in West Lafayette, IVH is a full-service care facility offering a complete array of services for residents.
For more information, visit their website here.
Eligible Applicants
The Indiana Veterans' Home is operated by the State of Indiana for the care of honorably discharged Indiana veterans and their spouses.
In order to be eligible for admission to the Indiana Veterans' Home, an individual must be:
An honorably discharged veteran of the United States armed forces, or the spouse (or surviving spouse) of an honorably discharged veteran of the United States armed forces.
An Indiana resident for at least one (1) year immediately preceding application for admission.
Residency waivers may apply for service members who enlisted from, or discharged to, the state of Indiana.
All applicants must pass a criminal background check conducted by the Indiana Veterans' Home to be eligible for admission.
Eligible Dates of Service
There is no wartime service requirement in order to be eligible to apply for admission to the Indiana Veterans' Home. We accept all periods of service.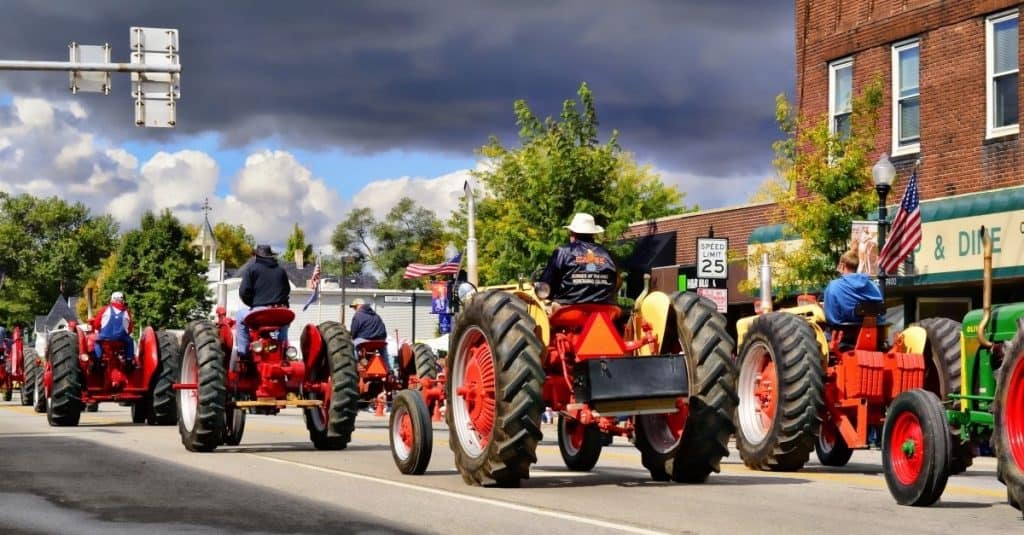 Indiana Veteran Employment Benefits
State Employment Veterans Preference
Indiana offers veterans preference in state government jobs for honorably discharged veterans.
Military CDL Skills Waiver Program
The BMV may waive the required drive skills test for veterans with specific training and were truck drivers during their military service when they apply for an Indiana Commercial Driver's License.
Next Level Veterans Program
The state will help you apply for a job with dozens of corporations, and if hired will pay you $5,000 to relocate to Indiana. Check out their website for more information.
Indiana Veteran Education Benefits
Free Tuition For Children of Disabled Veterans
Indiana offers free or discounted tuition at state schools to children of disabled veterans, Purple Heart Recipients and their children, and children of former POW/MIA. The veteran must have:
joined the military from Indiana or been a resident of Indiana for 5 years before they or their children can apply
served in a wartime period (including August 2, 1990 – present) or
received a Purple Heart Medal
The child student can be as old as 32 years of age, but must not have reached their 33rd birthday when first applying for the benefit. If the veteran is at least 80% disabled the discount is 100%; if the veteran is rated at less than 80% disability the discount is the rated disability plus 20%.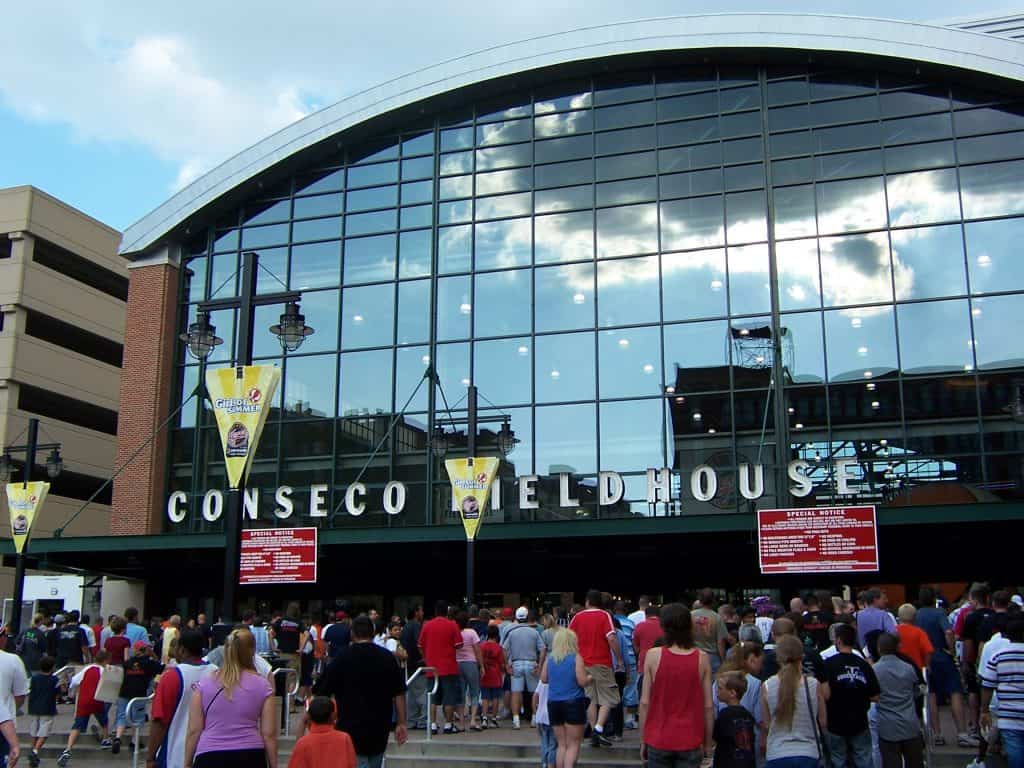 Indiana Veterans Benefits: Recreational Discounts, Licenses & Passes
State Parks
A Hoosier Golden Passport provides unlimited admission to all Indiana State owned parks, recreation areas, reservoirs, forests, historic sites, museums, memorials and other Department of Natural Resource (DNR) facilities. The pass is good for one calendar year.
Persons eligible for a Disabled American Veteran license plate may purchase the Hoosier Golden Passport at DNR facilities around the State. If you have Disabled American Veteran plates on the vehicle simply drive to the gate and the attendant will sell you the Hoosier Golden Passport. If you do not have the plate but believe you are eligible you will be given a form to request the plate, which you must send to the Indiana Department of Veterans Affairs for verification.
Hunting And Fishing Licenses For Disabled Veterans
Any Indiana resident who is service-connected disabled by the U.S. Department of Veterans Affairs may purchase a license to hunt and fish in the State of Indiana for a reduced fee.
Indiana Disabled Veteran Benefits: Vehicle Licenses, Plates & Privileges
DISABLED HOOSIER VETERAN LICENSE PLATES
IDVA needs to verify the disability is a mobility issue for the eligibility determination for the Disabled Hoosier Veteran License plate as per IC 9-18.5-5-1. The Veteran must be 50% service connected disabled by the United States Department of Veterans Affairs with at least 60% of that disability attributed to a mobility disability, OR the service connected disability precludes the Veteran from walking without pain or difficulty. If it is unclear that your service connected disability is causing you pain or difficulty while walking we may require a letter to be signed by your doctor.
Per Senate Enrolled Act No. 262 effective July 1, 2018, a person who has been issued or is otherwise eligible for the Disabled Hoosier Veteran License plate can obtain a Permanent DHV parking placard from the Indiana Bureau of Motor Vehicles. This parking placard does afford the same no fee at legal metered spaces parking privileges as the Disabled Hoosier Veteran License Plate.
Reference IC 9-18.5-8-4.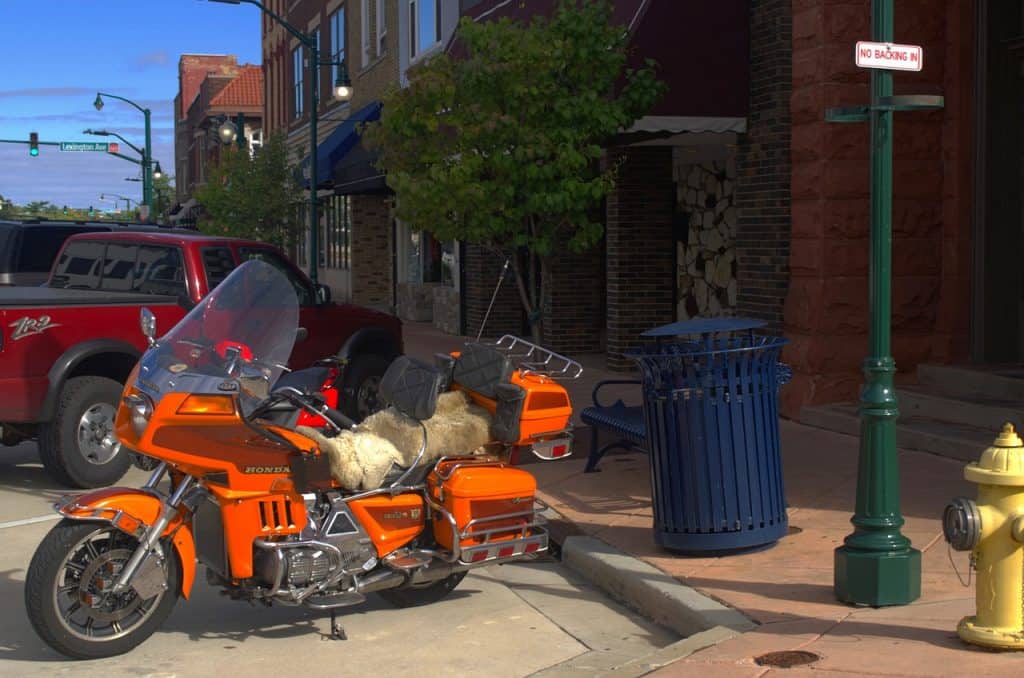 Indiana Veterans VA Healthcare Facilities
Veterans Health Administration – VISN 12: VA Great Lakes Health Care System
Veterans Health Administration – VISN 15: VA Heartland Network
Veterans Benefits Administration – Northeast District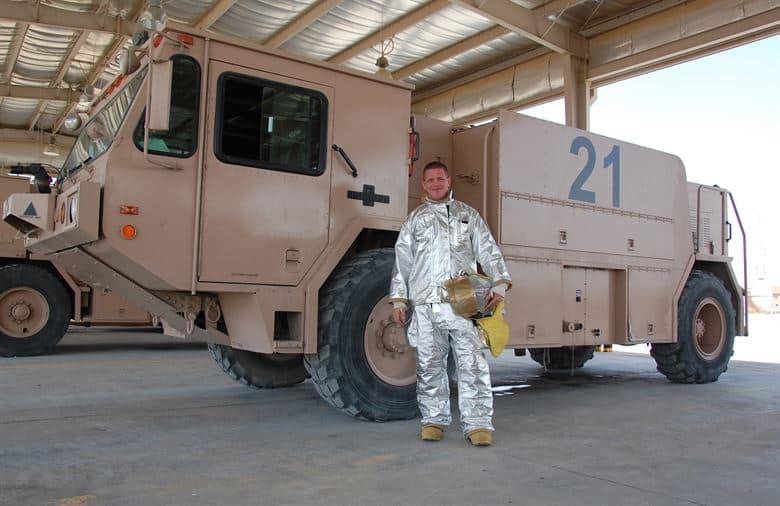 Indiana National Guard
Indiana Veterans Benefits: Conclusion
While Indiana provides a decent amount of benefits for its veterans the fact is that it is considered by some to be one of the most difficult states for veterans to live well in.
This is due strongly to the lack of great employment options for veterans, but also because Indiana's access to health care isn't as strong as other states.
Indiana is also fairly average as far as additional benefits for veterans go. However, despite having a large amount of veterans by percentage, Indiana lacks the infrastructure of veteran care that some states with even smaller veteran populations have.
If you are already in Indiana and are looking to make the most of your Indiana veteran benefits, you will want to visit the state portal for veterans at https://www.in.gov/dva/
There you will find access to many of Indiana's benefit programs, as well as more information regarding each benefit available.
For a complete list of VA hospitals, treatment centers, and other resources in Indiana, you can also go to the Indiana VA directory here.
Resource: https://www.in.gov/dva/
About the Author
Brian Reese is a VA expert, author, and founder of VA Claims Insider – "The Most Trusted Name in Education-Based Resources for Veterans."
More than 300,000 military members and veterans come to the VA Claims Insider and Military Disability Made Easy websites each month to get educated on the VA and DoD disability process.
Learn more >> About VA Claims Insider HERE. <<
Brian's frustration with the 8-step VA disability claims process led him to create "VA Claims Insider," which provides disabled veterans with tips, strategies, and lessons learned to win their VA disability compensation claim in less time.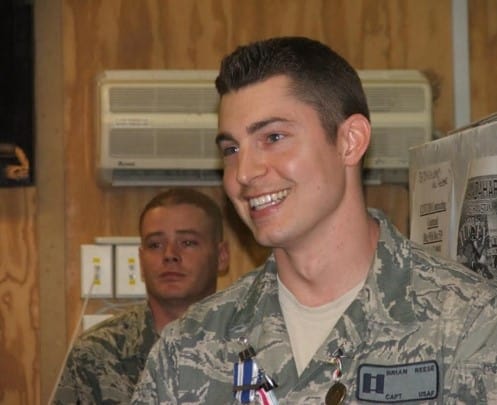 Brian Reese VA Claims Insider
He is also the CEO of Military Disability Made Easy, which is the world's largest free searchable database for all things related to DoD disability and VA disability, and has served more than 6,000,000 military members and veterans since its founding in 2013.
Veterans can download one of his #1 most downloaded FREE eBooks right here right now: "The Secret Guide to 833 Ratable VA Disabilities" by clicking HERE now.
Brian is a former active duty Air Force officer with extensive experience leading hundreds of individuals and multi-functional teams in challenging international environments, including a combat tour to southern Afghanistan in 2011 in support of Operation ENDURING FREEDOM.
Brian is a Distinguished Graduate of Management from the United States Air Force Academy, Colorado Springs, CO and he holds an MBA from Oklahoma State University's Spears School of Business, Stillwater, OK, where he was a National Honor Scholar (Top 1% of Graduate School class).