If you're looking for a list of the Best Veteran Charities, this ultimate guide is for you.
This comprehensive list of the Top 75 Best Veteran Charities provides important information about non-profits that offer free support and resources to veterans.
Let's begin.
List of the 75 Best Charities for Veterans [2024]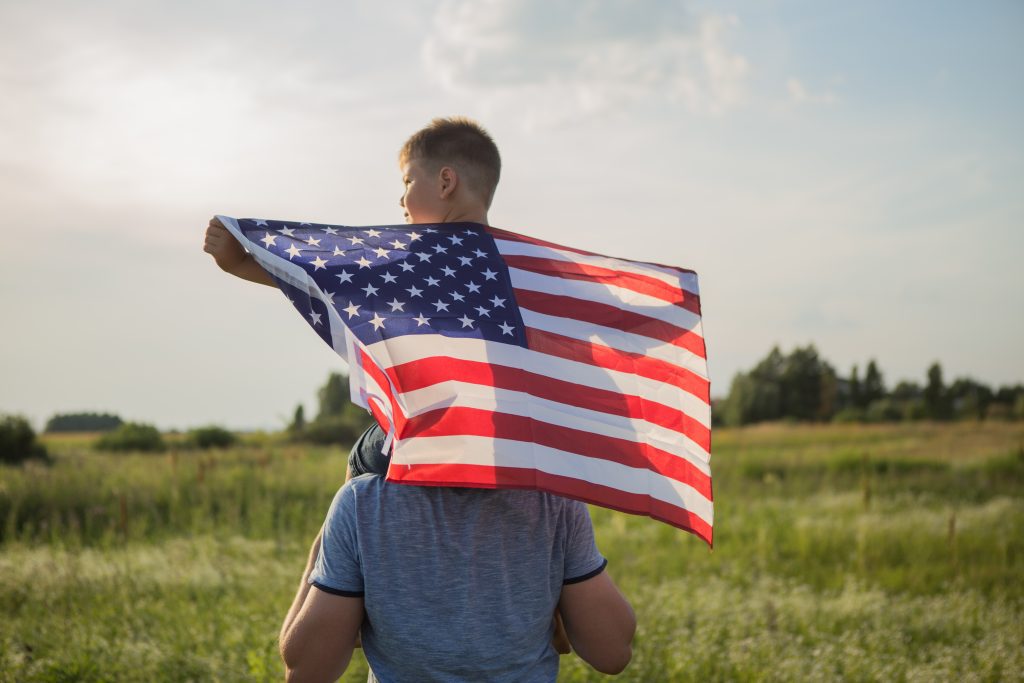 This list of the Top 75 Veteran Non Profit Organizations is broken out into 9 categories: General Services, Education and Scholarships, Employment and Job Training, Fitness, Sports and Entertainment, Homelessness and Housing, Hunting, Fishing, and Outdoors, PTSD and Mental Health, Service Dogs, and Transitioning Veteran Charities.
Category 1: General Services
#1. Cell Phones for Soldiers
Cell Phones for Soldiers is a national nonprofit dedicated to providing cost-free communication services to active duty military members and veterans. Since 2004, the charity has provided more than 400 million minutes of airtime to service members deployed around the world, by recycling more than 25 million cell phones and reducing the impact on landfills.
#2. Code of Support Foundation
The Code of Support Foundation supports PATRIOTlink, a cloud-based resource solution that provides access to cost-free veteran's services for service members, veterans, caregivers, and their families. Service agencies and government organizations that support veterans and the caregiver population can also use this service.
#3. Green Beret Foundation
The Green Beret Foundation serves the army's special forces, our nation's most elite soldiers. It provides help for wounded Green Berets and their families, as well as the families of those who gave their lives for our country. The foundation believes Green Berets are our nation's greatest assets. Every day, it connects them with the right resources to prosper and thrive, because given the opportunity, our nation's most elite soldiers become our nation's best leaders.
#4. Iraq and Afghanistan Veterans of America (IAVA)
IAVA's mission is to serve and empower our post-9/11 veteran's community: "We believe these dynamic men and women represent America's future—our next greatest generation. They are our true north, and everything we do is designed to focus on them and the positive future they bring to the world."
#5. Just Our Soldiers' Helpers (JOSH)
JOSH is an IRS-approved 501(c)(3) nonprofit organization that is volunteer led and operated. Located in Florida, it ships care packages to troops deployed around the world. Everyone associated with JOSH volunteers their time and resources to accomplish its mission.
#6. Military OneSource (MOS)
Military One Source is a one-stop shop for military families. It provides information on health, career planning, parenting, finances, legal issues, recreation, special needs, and more. The site also provides podcasts, webinars, discussion boards, moderated chats, and current news feeds. MOS staff will research local community resources on a case-by-case basis for any need a family may have, from counseling to childcare to auto repair. Counselors are trained at the master's level or higher and licensed to practice independently. They are available 24/7 at 1-800-342-9647 and can provide up to twelve free confidential counseling sessions per issue.
#7. Operation: Care and Comfort (OCC)
Operation Care and Comfort provides support and comfort to "adopted" units of deployed US military service members serving in Iraq, Afghanistan, and other conflict regions. Working within communities and through donations received from all over the country, OCC assembles and ships care packages to adopted units every month until they return home. They currently support up to 200 units monthly.
#8. Operation Gratitude
Operation Gratitude's mission is to forge strong bonds between Americans and their military and first responder heroes through volunteer services projects, acts of gratitude, and meaningful engagement in communities nationwide.
#9. Operation Homefront
Operation Homefront is an accredited national nonprofit that aims to help military families become "strong, stable, and secure" by providing valued programs and aid to veterans.
#10. Operation Troop Appreciation (OTA)
OTA provides wish-list items for deployed military units around the globe, with a special focus on those serving in Afghanistan, the Middle East, and Africa. The wish-list items are intended to ease the burden of deployment, contribute to safety, and enable our troops to perform more effectively. OTA has provided items for over 190,000 troops since 2004. And since 2014, the Welcome Home Program has been helping to prevent homelessness and provide a hand-up for veterans experiencing poverty today.
#11. Tragedy Assistance Program for Survivors (TAPS)
TAPS is a national organization that provides peer-based emotional support and compassionate care for anyone grieving the loss of someone who died during or because of military service to the United States. TAPS has assisted more than 100,000 surviving family members as well as casualty assistance officers, chaplains, and others supporting bereaved military families since 1994.
#12. United Service Organizations (USO)
With over 250 centers worldwide, the USO works to support the military and vets with a variety of programs and services—from entertaining our troops and helping soldiers stay connected with their families to assisting vets with transitioning back into their communities.
#13. Veterans of Foreign Wars (VFW) Foundation
The VFW Foundation seeks to provide unique and urgently needed services that improve the lives of veterans, military personnel, and their families, all the while supporting positive citizen involvement for the betterment of US communities. One of the VFW's main services is to operate as your VSO. They offer free VA claims services, representing vets to the VA.
#14. Vietnam Veterans of America (VVA)
VVA's goals are to promote and support the full range of issues important to Vietnam veterans, to create a new identity for this generation of veterans, and to change public perception of Vietnam veterans. Founded in 1978, VVA is a national nonprofit organization that advocates for Vietnam vets through legislation, community support, and local and national events that recognize veterans from all service eras. Its mission is to ensure that Vietnam vets get the care and respect they have earned.
#15. Yellow Ribbon Network
Those who have worn the uniform and their spouses, family members, and caregivers can use the Yellow Ribbon Network as a tool to simplify their search for support. One request can lead to a plethora of nonprofits that can help.
Category 2: Education and Scholarships
#16. Blue Star Families (BSF)
Blue Star Families strengthens military families every day. Through career development, caregiving, and leading research on military family life, they strive to better understand and provide solutions to the challenges facing today's military families. Founded by military spouses in 2009, the organization has engaged tens of thousands of volunteers and served more than 1.5 million military family members annually, including wounded and transitioning service members and their loved ones. Free BSF worldwide membership includes military spouses, children, parents, and friends, as well as service members, veterans, and civilians.
#17. Bob Woodruff Foundation
Bob Woodruff, a journalist, was critically injured while reporting for ABC's World News Tonight in 2006. He spent thirty-six days in a medically induced coma, and his wife, Lee, was introduced to many families of service members dealing with post-traumatic stress and traumatic brain injuries. Although Bob eventually recovered, the Woodruff family made it their mission to help the military and veterans struggling with these issues and many more. Today, the Bob Woodruff Foundation has invested more than $125 million, awarded more than 585 grants, and reached more than 12 million vets and military families.
#18. Children of Fallen Patriots Foundation
As a scholarship program for children who have lost a parent in the line of duty, the Children of Fallen Patriots Foundation provides much-needed support for struggling military kids and surviving spouses.
#19. Folds of Honor
Since 2007, Folds of Honor has carried forth a singular, noble mission: to provide educational scholarships to spouses and children of America's fallen and disabled service members. It is truly one of the best veteran charities and grants up to $5,000 per year in academic scholarships for the dependents of eligible disabled veterans.
#20. Freedom Alliance
Freedom Alliance's mission is to advance the American heritage of freedom by honoring and encouraging military service, supporting our troops, defending the freedom and sovereignty of the United States, and promoting a strong national defense. They help provide college scholarships to the children of fallen American heroes.
#21. Gary Sinise Foundation
The Gary Sinise Foundation was established under the philanthropic direction of a forty-year advocate for our nation's defenders, actor Gary Sinise. Its outreach supports those who sacrifice to defend our country: active duty service members, veterans, first responders, and their loved ones. Although their mission is broad, the organization has created nine key programs to show gratitude for our American heroes through entertainment, family support, and acts of appreciation. The foundation works to ensure that the sacrifices of America's defenders and their families are never forgotten.
#22. Intrepid Family of Foundations and Museum
Intrepid promotes awareness and understanding of history, science, and service through collections, exhibitions, and programming to honor our heroes, educate the public, and inspire young people. The Intrepid Family of Foundations funds the Intrepid Sea, Air & Space Museum; the Fisher House Foundation; the Intrepid Fallen Heroes Fund; and the Intrepid Relief Fund, making a difference in the lives of countless military service members, veterans, and their families through aid and educational experiences.
#23. Pat Tillman Foundation
Since 2008, the Pat Tillman Foundation has provided academic scholarships, professional development opportunities, and a national network to empower the Tillman Scholar community. These scholars are making a difference in the fields of healthcare, business, public service, STEM, education, and the humanities.
#24. Starfish Foundation
The Starfish Foundation raises funds for scholarships to assist individuals to attend programs for emotional healing, including providing programs for military veterans to heal the emotional wounds of war. They aim to provide funds for those unable to pay for participation in Taking It Lightly and Renewal, programs designed for emotional healing and trauma recovery, and Healing Warrior Hearts, free retreats for veterans.
#25. ThanksUSA
ThanksUSA provides need-based college, technical, and vocational school scholarships and pathways to employment for children and spouses of our troops.
Category 3: Employment and Job Training
#26. FourBlock
FourBlock helps veterans build professional networks, and relationship building is at the core of all the programs and content. Everything they do supports the opportunity for a transitioning veteran to have a conversation with a hiring manager, so they both can learn from each other, discuss career opportunities, and begin to build a relationship that may lead to meaningful employment.
#27. Hire Heroes USA
Hire Heroes USA provides free job search assistance to US military members, veterans, and military spouses, while helping companies connect with opportunities to hire them.
#28. The Mission Continues
The Mission Continues is dedicated to the empowerment of veterans as community-based leaders. This national organization invests in veterans and under-resourced communities, developing new skillsets and equipping a growing veteran volunteer movement with the tools to drive positive change.
#29. Train Our Troops
The vision of Train Our Troops is to provide each US veteran and their spouse with skillsets that will give them a competitive advantage in the crowded marketplace, whether they want to start a brand-new career or simply build their existing résumé to make themselves more professionally valuable. Train Our Troops focuses on getting veterans and their spouses trained, prepared, and engaged in the marketplace to obtain solid positions, allowing them to better support their families and excel in their individual careers.
#30. USA Cares
USA Cares provides financial and advocacy assistance to post-9/11 active duty US military service personnel, veterans, and their families. They have assisted thousands of veterans and military families facing hardships related to service.
Category 4: Fitness, Sports, and Entertainment
#31. Bikers Inc
Through the Bikers Helping Veterans program, Bikersinc helps bridge the gap between the battlefield and the home front by assisting returning veterans. Started in 2012 by a veteran with a passion for motorcycles and for helping other people, the organization has mainly focused on fellow veterans from the start. As time went on, a few friends stepped in to assist with program ideas and additional funding.
#32. Team Red, White & Blue (RWB)
Team RWB exists to guide veterans through a journey with real-life and virtual opportunities focused on building a healthier lifestyle, because a strong focus on mental and physical health is critical to ensuring veterans' best days are ahead. Their mission is to enrich the lives of America's veterans by connecting them to their community through physical and social activity.
#33. Veteran Tickets Foundation (Vet Tix)
Vet Tix supports military personnel, veterans, and their families by providing free tickets to sporting events, concerts, and family activities (with a small delivery fee). The Tickets for Troops program are dedicated to giving back to those who have given so much. By teaming up with major sports teams, leagues, promoters, organizations, venues, and everyday event ticket holders, the organization provides free tickets to military members and veterans. To date, more than 15 million event tickets have been given out in all fifty states and Washington, DC, to service members, veterans, and their families. You can submit a wish list for tickets! Vet Tix accepts tax deductible ticket donations from individuals and companies, then donates them to veterans for free through the Hero's Wish program. Other discounts are available as well. To learn more, visit VetTix.org.
#34. XSports4Vets
XSports4Vets is dedicated to helping our nation's heroes through extreme sports, saying, "We utilize as many veteran extreme sports as we can to take the edge out of civilian life. Some of us have wounds left over from combat; others can't be seen—but we all benefit from getting out and meeting people that have been in our shoes."
Category 5: Homelessness and Housing
#35. Alpha Omega Veterans Services
Alpha Omega Veterans Services is a 501(c)(3) nonprofit charitable organization that provides displaced and homeless veterans with the social services needed to totally reintegrate them back into society. Services include food, shelter, and clothing; referrals for training in vocational, educational, and job placement goals; community service referrals; individual and group counseling; and other offerings and facilities designed to meet their physical, social, and psychological needs. The organization promotes veterans' health, security, happiness, and usefulness in society. During their program, every veteran receives intensive counseling on both an individual and group basis to deal with combat or service-related conditions such as anger management, substance abuse, combat stress, PTSD, and other mental health disorders.
#36. Fisher House Foundation
The Fisher House Foundation is a national not-for-profit organization established to provide support for the Fisher House program that provides free housing and "a home away from home" for the families of patients receiving medical care at major military and VA medical centers. Since its founding in 1990 by Zachary and Elizabeth Fisher, the organization has helped more than 430,000 families, saving them more than $547 million in out-of-pocket costs for housing and transportation.
#37. Genesis Joy House Homeless Shelter
The Genesis Joy House Homeless Shelter facilitates social change and empowers veterans and community by providing enrichment programs and counseling services to improve quality of life. Their supportive transitional housing programs offer homeless female veterans a chance to realize their potential and achieve their dreams.
#38. Homes for Our Troops (HFOT)
HFOT is a publicly funded 501(c)(3) nonprofit organization that builds and donates specially adapted custom homes nationwide for severely injured post-9/11 veterans with conditions such as multiple limb amputations, partial or full paralysis, and/or severe traumatic brain injury. The homes restore some of the freedom and independence veterans sacrificed while defending our country and enable them to focus on their family, recovery, and rebuilding their lives. Since its inception in 2004, nearly 90% of the organization's expenditures have gone directly to program services for veterans. HFOT builds homes where veterans choose to live and provides ongoing assistance after home delivery.
#39. Military Warriors Support Foundation
The Military Warriors Support Foundation is a 501(c)(3) nonprofit charity founded by Lieutenant General Leroy Sisco (Ret) in 2007. Its mission is to provide support and programs that facilitate a smooth and successful transition for combat-wounded heroes and Gold Star families. Programs focus on housing and homeownership, recreational activities, transportation assistance, and leadership development. The organization awards mortgage-free homes and payment-free vehicles to combat-wounded heroes and Gold Star spouses. In addition to the home or vehicle, the families receive family and financial mentoring.
#40. New England Center and Home for Veterans (NECHV)
NECHV was founded in 1989 and is one of the nation's largest private resource providers for veterans of every era who face challenges or are at risk of homelessness.
#41. Swords to Plowshares
A community-based nonprofit 501(c)(3) organization, Swords to Plowshares is dedicated to supporting nearly 3,000 homeless, low-income, and at-risk veterans in the Bay Area every year. They offer employment and job training, supportive housing programs, permanent housing placement, counseling and case management, and legal services.
Category 6: Hunting, Fishing, and Outdoors
#42. America the Beautiful National Park Pass for Military Members and Their Families
An America the Beautiful National Park Pass is your ticket to more than 2,000 federal recreation sites. Each pass covers entrance fees at national parks and national wildlife refuges as well as standard amenity fees at national forests and grasslands, and at lands managed by the Bureau of Land Management and Bureau of Reclamation. A pass covers entrance and standard amenity fees for a driver and all passengers in a personal vehicle at per-vehicle-fee areas (or up to four adults at sites that charge per person). The pass is available free of charge to US military members and dependents in the army, navy, air force, marines, and Coast Guard as well as army reserve and National Guard members.
#43. Freedom Hunters
Freedom Hunters is a 501(c)(3) military outreach program dedicated to honoring those who protect our freedoms. Freedom Hunters reflects the outdoor community's appreciation for our troops by taking select active duty and combat veterans, families of fallen heroes, children of the deployed, and those wounded or injured on outdoor adventures. The organization's mission is empowered by the generous support of many sportsmen, conservation groups, state agencies, outfitters, corporations, and landowners.
#44. Sierra Club's Military Outdoors (SCMO)
SCMO is at the forefront of a national movement to ensure every veteran in America has an opportunity to get outdoors when they return home after service. SCMO organizes outdoor trips for veterans, other service members, and their families because time spent in nature provides a unique experience to foster mental and physical health, emotional resilience, and leadership development.
#45. Trinity Oaks
Trinity Oaks is a 501(c)(3) nonprofit organization founded on the premise that active participation in the outdoors is a powerful, healing, and fundamentally life-changing experience. Its mission is to use hunting, fishing, and outdoor activities to give back and make a meaningful difference in the lives of others. Outdoor activities cause a philosophical change within participants, profoundly impacting the wellness of our society. Since 2007, Trinity Oaks has impacted thousands of people who otherwise would not be able to afford the experience of the outdoors.
#46. Veterans Expeditions
Veterans Expeditions empower veterans to overcome challenges associated with military service through outdoor training and leadership. The goal is to create an outdoor community that builds trust, comradeship, and support networks among veterans during trips and in their home communities. The organization creates opportunities for employment in the outdoor industry and related fields and improves veterans' quality of life.
Category 7: PTSD and Mental Health
#47. Boot Campaign
At Boot Campaign, the mission is to unite Americans to honor and restore the lives of veterans and military families through individualized life-improving programs. Fewer than 50% of military personnel and veterans who experience invisible wounds receive care, compared to 83% who have visible wounds. Boot Campaign's comprehensive health and wellness program targets the five most common invisible wounds: PTSD, traumatic brain injury, chronic pain, self-medication, and insomnia.
#48. BR Soldier Outreach
The fundamental purpose of BR Soldier Outreach is to provide comfort items from home to deployed military personnel serving selflessly around the globe. Since 2017, the organization has overseen the gathering, packing, and shipping of thousands of pounds of comfort items.
#49. Courage Foundation
The Courage Foundation's mission is to foster post-traumatic growth, restore purpose, and transform lives through integrative self-awareness, physical health, mental toughness, emotional resilience, and spiritual well-being. The foundation educates, equips, and empowers veterans living with post-traumatic stress (PTS) with the skills, resources, and training to thrive. It seeks to restore a sense of purpose, hope, and connection for veterans with PTS who desire to cultivate more meaningful and courageous lives.
#50. Give an Hour
Give an Hour's mission is to develop national networks of volunteers capable of responding to both acute and chronic conditions in our society. Harnessing the skill and expertise of volunteer professionals increases the likelihood that those in need will receive the support and care they deserve. The organization works to match military personnel and veterans struggling with mental health and well-being with volunteer health professionals who can help them recover and has provided more than 389,000 hours of service.
#51. Operation: Heal Our Heroes (HOH)
HOH supports veterans by raising awareness and funds to combat PTSD and eradicate the staggering suicide epidemic. The nonprofit partners with organizations that can effectively provide the attention and care required for the thousands of service members who have endured and continue to bear the psychological burdens associated with our country's time at war.
#52. H.E.R.O.E.S. Care
H.E.R.O.E.S. Care is a collaborative effort among well-established nongovernmental organizations designed to provide complete and proactive support for members of all branches of the military and their families through pre-deployment, deployment, family reintegration, and post-deployment. The program consists of a network of tens of thousands of trained caregivers and thousands of professional mental health care and service providers working together to provide an unprecedented system of support for military members and their families.
#53. Operation Second Chance (OSC)
OSC is an organization of patriotic citizens committed to serving our wounded, injured, and ill veterans. They support veterans and their families by building relationships and identifying and supporting immediate needs and interests, and they are dedicated to promoting public awareness of the many sacrifices made by our armed forces.
#54. Permission to Start Dreaming Foundation
The Permission to Star Dreaming Foundation's mission is to help veterans and first responders throughout the Pacific Northwest access effective long-term solutions to transform post-traumatic stress into post-traumatic growth.
#55. Project Healing Waters Fly Fishing
Project Healing Waters Fly Fishing is dedicated to the physical and emotional rehabilitation of disabled active military service personnel and disabled veterans through fly fishing and associated activities, including education and outings. The organization brings a high-quality, full-spectrum fly-fishing program to an ever-expanding number of disabled active military service personnel across the VA healthcare system, military hospitals, and the Warrior Transition Command.
#56. Project Sanctuary
Believing that when one person serves, the whole family serves, Project Sanctuary takes a human-centered, solutions-based approach to helping military families heal and move forward in life. Through innovative long-term programming focused on connectedness, they restore hope and empower families to recover and thrive.
#57. Soldiers' Angels
Soldier's Angels is a national nonprofit organization providing aid and comfort to the men and women of the United States Army, Marines, Navy, Air Force, and Coast Guard as well as their families and a growing veteran population. A team of volunteers assists veterans, wounded and deployed personnel, and their families in a variety of unique and effective ways.
#58. Stop Soldier Suicide
Stop Soldier Suicide is a national nonprofit organization leading the fight to end military and veteran suicide. They serve all service members, veterans, and military families from every branch and every generation, regardless of discharge status. They have a unique, proactive, and disruptive approach, focused on meeting at-risk individuals where they are. Their team provides personalized care and continued case management to help identify specific needs. Whether it's mental health support, housing assistance, or any other service, they work tirelessly to find the right and most effective tools. When you reach out to Stop Soldier Suicide, you'll be connected with a wellness coordinator who will provide personalized attention, support, and assistance.
#59. Veteran's PATH
Veteran's PATH enables returning veterans to discover meaning, purpose, and joy in their lives through mindfulness, meditation, and a safe community. Through practical tools of meditation and mindfulness, physical and outdoor experiences, and a community of camaraderie, veterans rediscover peace, acceptance, transformation, and honor in a new journey forward. The Chopra Foundation and Veteran's PATH are now partnering to provide 1 million veterans with access to proven mind-body tools and support via classes, workshops, and other programs. Additionally, the partnership will use innovative technologies to provide immediate, confidential 24/7 support—for veterans by veterans.
#60. Warrior Bonfire Program
The Warrior Bonfire Program provides opportunities that improve the lives of Purple Heart recipients on their lifelong journey of recovery and healing. The program creates activity-based stress-free environments that promote camaraderie and therapeutic healing.
Category 8: Service Dogs
#61. Guardian Angels Medical Service Dogs
Guardian Angels Medical Service Dogs was established for the charitable purposes of rescuing, raising, and training the highest caliber medical service and assistance dogs; pairing highly trained dogs with individuals afflicted by disabilities, including a focus on veterans with combat wounds; building and restoring independence and improving quality of life for both the recipient and the dog, while minimizing reliance on government, communities, caregivers, and families; advancing successful service dog training practices by promoting appropriate trainer education and contributing to related research studies; and pursuing increased public awareness and education regarding current disability laws and contributing to new and enhanced laws regarding service dogs.
#62. Healing4Heroes
Healing4Heroes focuses on rescuing dogs from local shelters, pairing them with veterans at no cost to the veteran, and providing all the training to help them become ADA compliant. The dogs are trained to help veterans through inhibitive situations in their daily lives.
#63. K9s for Warriors
Determined to end veteran suicide, K9s for Warriors is the nation's largest provider of trained service dogs to military veterans suffering from PTSD, traumatic brain injury, and/or military sexual trauma. The organization supports veterans by using a scientifically proven process, pairing them with a trained service dog, and supporting them during and after the program.
#64. MK9s Service Dogs
MK9s Service Dogs provides highly trained service dogs to meet specific veteran needs at no cost to the qualified and deserving veteran.
#65. NEADS
NEADS World Class Service Dogs (formerly known as National Education for Assistance Dog Services and Dogs for Deaf and Disabled Americans) was established in 1976 and has trained over 1,900 service dog teams since its founding. The organization offers fully trained service dogs for United States veterans who have a permanent physical disability, hearing loss, MS, or other progressive conditions. These disabilities do not need to be service related.
#66. Patriot PAWS
Patriot PAWS trains service dogs of the highest quality and provides them at no cost to disabled American veterans and others with mobile disabilities to help restore their physical and emotional independence. Patriot PAWS intends to build partnerships with state and community organizations to help develop and support this goal.
#67. Pets for Vets
Pets for Vets is a nonprofit whose mission is to help veterans and pets create new beginnings together, healing emotional wounds of military veterans by pairing them with a shelter dog specially selected to match their personality.
#68. Semper K9 Assistance Dogs
Semper K9 rescues dogs from shelters and trains them to be service dogs at no cost for disabled service members.
#69. Southeastern Guide Dogs
Southeastern Guide Dogs provides dogs to veterans living with PTSD and other challenges, such as hearing loss, seizures, and balance issues.
#70. Working Dogs for Vets
Working Dogs for Vets is one of the nation's largest service dog providers, offering service dogs and training to disabled heroes in need, empowering them as they return to civilian life with newfound independence, and reducing suicide and overcrowding in animal shelters. They have volunteers and heroes in every state and continue to grow daily. Contact them if you are a disabled veteran in need of a service dog.
Category 9: Transitioning Veteran Charities
#71. Backpacks for Life
Backpacks for Life's mission is to provide a unique and personalized support system for homeless and at-risk veterans who are struggling to reintegrate back into civilian life. They want veterans of all eras to be able to seamlessly and confidently reintegrate and thrive—equipped with the right tools and solutions to do so. Through two main programs, they effectively support and empower veterans, reigniting the flame inside of them.
#72. The Honor Foundation (THF)
The Honor Foundation is a unique transition institute created exclusively for the US Special Operations community. They provide a clear process for professional development and a diverse ecosystem of world-class support and technology. Every step is dedicated to preparing these outstanding men and women to continue to realize their maximum potential during and after their service career. THF exists to serve others with honor for life so that their next mission is always clear and continues to impact the world.
#73. Hope for the Warriors
Hope for the Warriors, founded in 2006, has several areas of focused aid to benefit different needs of veterans, including sports and recreation, community development and engagement, transition services, and health and wellness.
#74. Navy SEAL Foundation
The Navy SEAL Foundation provides immediate and ongoing support and assistance to the Naval Special Warfare community and its families.
#75. Semper Fi & America's Fund
Semper Fi & America's Fund serves all branches of the military. This fund provides emergency financial assistance to veterans who are wounded, are critically ill, or were injured during their service. The nonprofit also supports vets and their families to smoothly transition back into their communities.
About the Author
Brian Reese
Brian Reese is one of the top VA disability benefits experts in the world and bestselling author of You Deserve It: The Definitive Guide to Getting the Veteran Benefits You've Earned (Second Edition).
Brian's frustration with the VA claim process led him to create VA Claims Insider, which provides disabled veterans with tips, strategies, and lessons learned to win their VA disability compensation claim, faster, even if they've already filed, been denied, gave up, or don't know where to start.
As the founder of VA Claims Insider and CEO of Military Disability Made Easy, he has helped serve more than 10 million military members and veterans since 2013 through free online educational resources.
He is a former active duty Air Force officer with extensive experience leading hundreds of individuals and multi-functional teams in challenging international environments, including a combat tour to Afghanistan in 2011 supporting Operation ENDURING FREEDOM.
Brian is a Distinguished Graduate of Management from the United States Air Force Academy, Colorado Springs, CO, and he holds an MBA from Oklahoma State University's Spears School of Business, Stillwater, OK, where he was a National Honor Scholar (Top 1% of Graduate School class).