Going to jail can feel like the end of the world, especially for incarcerated veterans. You signed up to defend others from harm—now you're being confined so that you will not be a harm to others. 
Aside from the emotional distress, you may be especially concerned about finances—especially if you are supporting a family. If you are receiving military benefits, will they continue?
The first thing you should know is that you are not alone. According to the latest available statistics from the Department of Justice, there are more than 107,000 veterans in U.S. prisons. 
You should also know that, depending on your sentence, there is a chance that you can continue to receive your VA disability payments and other VA benefits.
And finally, you should know that there are many resources to help defend your rights, maintain benefits when possible, support your family, and move forward toward a bright future after you serve your prison sentence.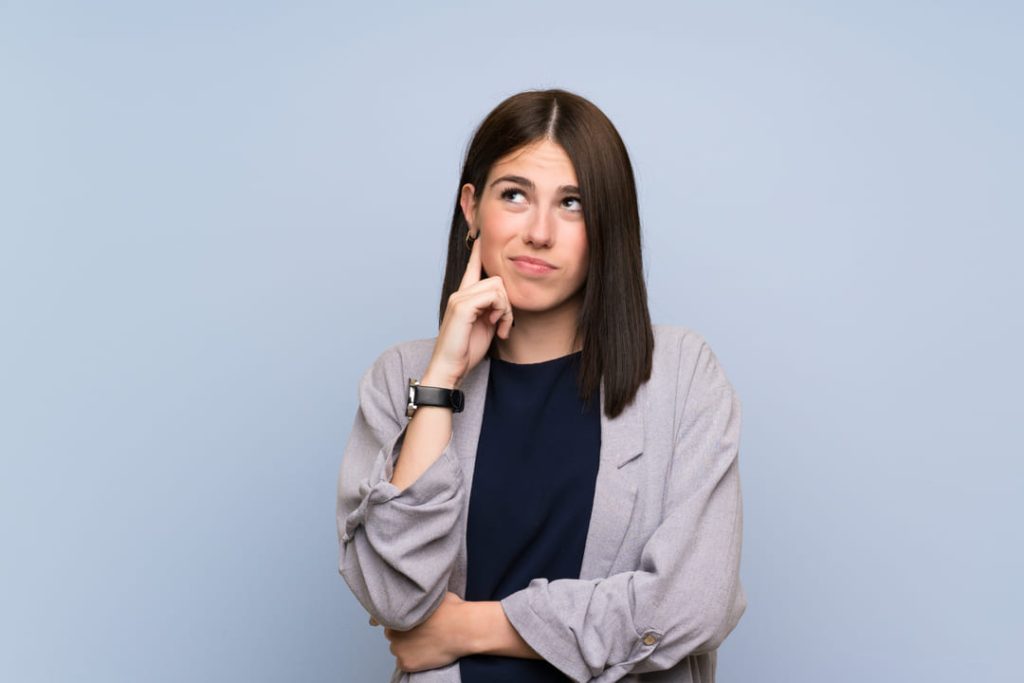 Will I Still Receive my VA Disability Payments in Prison? 
This depends on whether you were convicted of a felony or misdemeanor.
For felonies:
If you have a VA rating for a service-connected disability, you should be receiving regular payments. This payment will continue for the first 60 days of your prison sentence for your felony conviction.
On the 61st day, your benefits will be reduced as follows:
If you have a VA rating of 20% up to 100%, your monthly payments will be downgraded to the 10% rating level.
If you have a VA rating of 10%, your monthly payments will be cut in half.
After you have served your prison sentence, you will receive the payment of benefits at the full rate to which you are entitled.
For misdemeanors:
Your VA disability compensation will not change, no matter how long you are in prison. You will continue to receive the same monthly VA disability payments as you always have.
What if I am Participating in a Work Release Program, Living in a Halfway House, or Under Community Control?
These situations are treated the same as a misdemeanor. There will be no change to your VA disability payments while you serve out your sentence under these arrangements.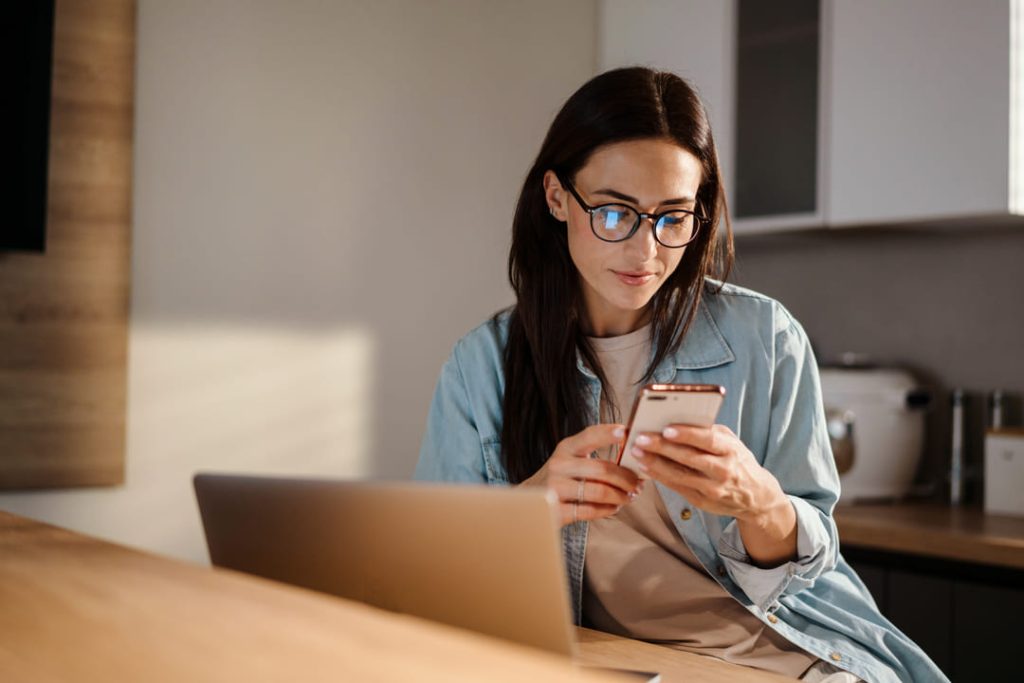 How Does the VA Know That I'm Going to Prison?
The Department of Veterans Affairs (VA) is alerted of individuals whose incarceration might require the reduction or termination of VA benefits. This happens through a computer matching agreement with the Bureau of Prisons (BOP), Department of Justice, and an information exchange agreement with the Social Security Administration (SSA). VA also receives notice of the incarceration of beneficiaries and dependents through unofficial sources.
The VA strongly encourages Veterans to notify VBA if they become incarcerated to ensure benefits are reduced or discontinued if necessary to avoid any possible overpayments. VA is required by law to retroactively recover the overpayments to the extent the Veteran or beneficiary was not entitled to receive this money
On the other hand, if you do report your situation right away, they can start the clock on the 60 days and give your family adequate time to apply for apportionment so that they don't experience a loss of income once your 60 days are up. Read on to learn more about apportionment.
Is There Any Way My Family Can Continue to Receive my VA Disability Payments While I'm in Prison?
While the arrangements described above are the rule, there are some exceptions, and one of them applies to families. This exception is called "apportionment."
Apportionment is based on the idea that while the financial needs of the imprisoned veteran have changed, the needs of their family have not. They are still depending on their veteran's military benefits to get by, and going without them will be a significant hardship. 
With apportionment, your family can receive the difference between what you received pre-prison and what you are receiving now. For example, if your benefits are downgraded from 70% compensation to 10% on the 61st day of your felony conviction, your family can receive a monthly payment for the difference.
To apply for this, your dependent (either a spouse, child or children, and/or dependent
parent(s)) should complete VA Form 21-0788. Apportionment may be granted based on your family's:
Monthly Income
Net worth
Monthly living expenses
If you have more than one dependent, the VA will apportion all or part of the disability compensation not paid to an incarcerated veteran on the basis of individual need. The payment will be issued directly to your dependents.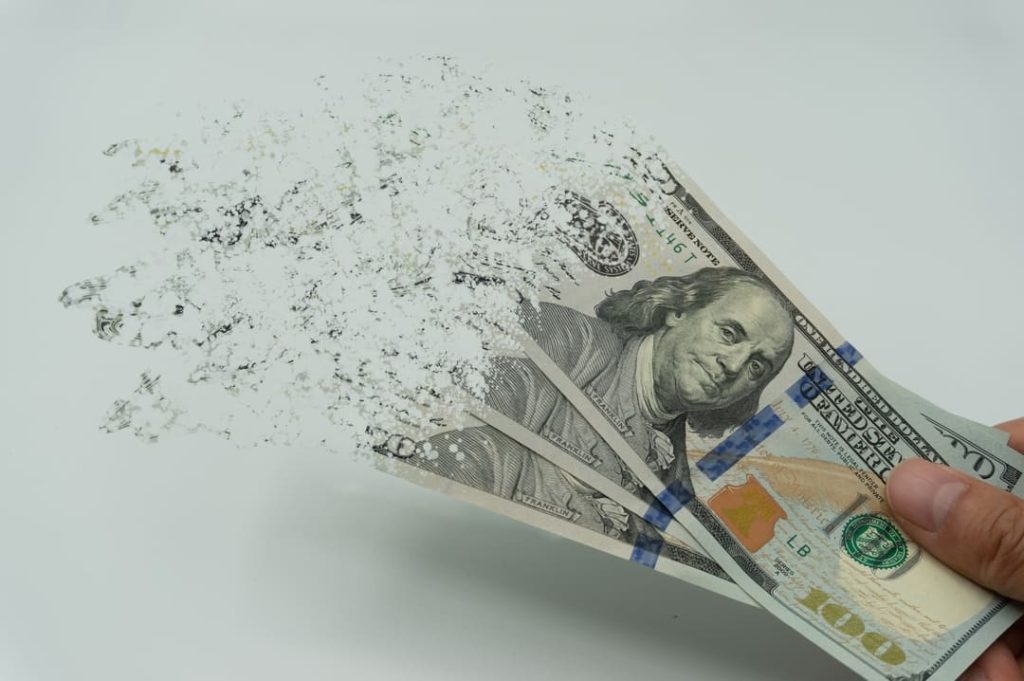 What Happens to my VA Benefits when I'm Awaiting Trial?
Nothing! Charges have no bearing on your benefits. Your benefits will continue until you are convicted.
What If my Conviction is Overturned?
If your conviction is overturned in an appeal, you are entitled to the VA disability compensation that you lost during your prison term. Contact the VA, and they will issue you a retroactive payment for the disability benefits that you lost while in prison. If your dependents are receiving apportionment, you could still get the retroactive payment; it will just be diminished by the apportionment amount.
What About After I'm Released?
After you're released, you will receive the payment of benefits at the full rate to which you are entitled.
Can I Apply for a Higher VA Disability Rating While in Prison?
At different points in life, veterans may realize that they have service-connected mental or physical health problems that qualify them for additional compensation. This can happen in prison, and it is well within veterans' rights to apply for an increased VA disability rating while in prison.
An example might be a veteran who suffers with low-level PTSD symptoms resulting from experiences in the military (combat, sexual assault from another military member, etc.). They may know that there is something wrong with their mental health but feel that the symptoms aren't bad enough to visit a doctor. Their prison experience could kick their PTSD symptoms into high gear.
Another example would be a service-connected foot injury that you received a VA rating for pre-prison. The foot injury has changed the way you walk and stand, and you begin to develop hip and back pain connected to your foot injury.
While in prison, you can file a claim for your hip/back pain secondary to your foot injury claim. If your claim is granted, the rules for receiving compensation while in prison will not change. For example, let's say you have committed a felony and are past your 60 days of imprisonment. Your new VA rating puts you up to 80%, but you will still only receive compensation at 10% until you are released. After your release, you will begin receiving compensation at the 80% level.
Apportionment can come into play here, too. If you get a higher disability rating after day 60 of your felony prison term, your family can receive the difference between your 10% payment and the new rating until you get out of prison.
What About Fugitives or Parole Violations?
Becoming a fugitive will backfire in a big way. If you have a felony and go on the run to avoid prison, or if you violate the terms of your parole or probation, you can forget about your VA benefits (disability, pension, etc.) while you are on the run. What's more, your family will not be eligible for apportionment.
Once you are no longer a fugitive, your veterans benefits can be restored, but only after you submit yourself to arrest and get a court document declaring that you are no longer a fugitive.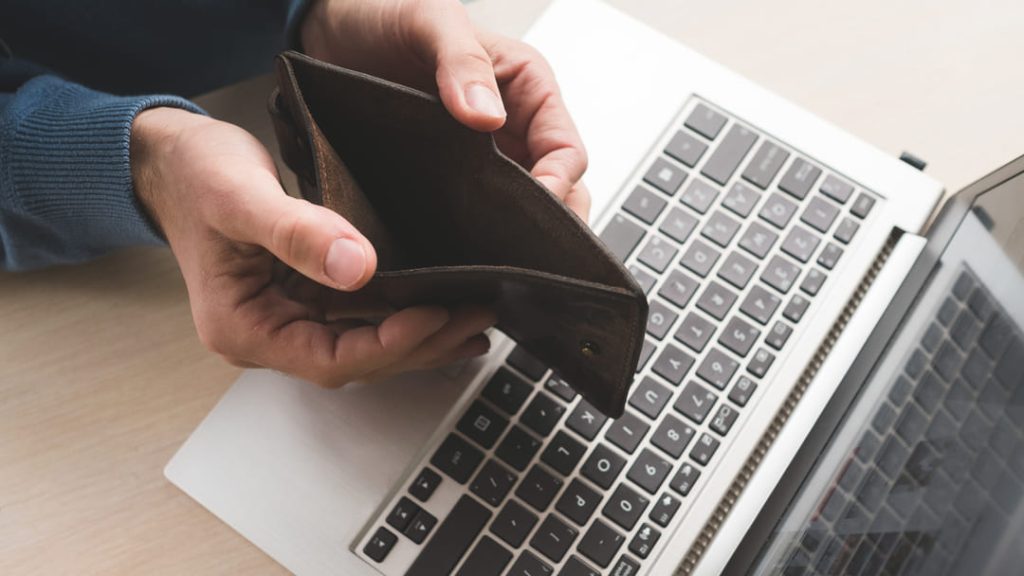 What About my Other Military Benefits (Pension, Healthcare, GI Bill, Etc.)?
Disability payments are just one veteran benefit affected by prison time. Here's a look at others: 
Pension – If you have a pension with the VA and you are in prison for longer than 60 days, your pension will terminate after 60 days, regardless of whether you were convicted of a misdemeanor or felony. This is different from VA disability benefits, which only terminate after 60 days for felony convictions.
Your pension will resume as of the day of your release as long as you give notice within one year following your release. Otherwise, your pension will resume the date such notice is received. For pension purposes, after your incarceration has terminated you will not need to submit a new report of income and net worth
While there is no guarantee that your pension will be reinstated after you are released from prison, there is a good possibility as long as you meet VA qualifications, but you will have to apply. Failure to notify the VA of a veteran's incarceration could result in the loss of all financial benefits until the overpayment is recovered.
If you have family members who depend on your pension, they can apply to have it apportioned during your prison time.
Healthcare – Your VA healthcare benefits will not be interrupted by your prison sentence; however, you will not be able to use them while in prison. (You will have to use the prison's healthcare system instead.) Even still, your healthcare benefits will remain intact, and you can resume them once you are released from prison. 
GI Bill and Other Education Benefits – This benefit can help pay for your college or for a family member's college. Your eligibility for this benefit depends on the nature of your crime. If you committed a misdemeanor, you are eligible for the full benefits of the GI bill, even if you're in prison for more than 60 days. If you are in prison for a felony, you will get a trimmed-down version of the GI bill that only covers tuition, fees, and school supplies (not related living expenses).  
Here's a recap of how military benefits will change with imprisonment: 
| | | |
| --- | --- | --- |
| | Changes after day 60 of felony imprisonment? | Restored after prison? |
| Disability | Lowered for felony; unchanged for misdemeanor | Yes |
| Pension | Terminated for felony and misdemeanor | Yes, as long as you meet VA qualifications |
| Healthcare | Unchanged (although you will be limited to using prison healthcare during your sentence) | Unchanged |
| GI Bill | Lowered for felonies (not for misdemeanors) | Yes |
What Other Resources are Available to Incarcerated Veterans who are Charged or Convicted? 
· Veterans Trauma Court (VTC). These grant-funded state courts are dedicated to active duty military members or veterans who are affected by substance abuse or trauma-related disorders. They work to offer an alternative to prison.
·      Veterans Justice Outreach (VJO). This organization exists to keep veterans off the streets. There is a high rate of homelessness among military veterans, and homelessness is highly correlated with prison time (people without shelter are 9 times more likely to serve prison time than those with access to shelter).  VJO can also connect veterans with legal assistance programs.
·      The Health Care for Re-Entry Veterans (HCRV) Program. This program offers education and housing resources to help veterans transition from prison life into civilian life.
We'll Walk With You on Your VA Benefits Journey
At VA Claims Insider, most of our staff members are veterans who understand the many challenges that go along with having served—be they physical health challenges, mental health challenges, homelessness, and/or imprisonment.
We stand ready to support you with your VA benefits questions and make sure that you are getting all the assistance you are legally entitled to as a veteran of the United States military.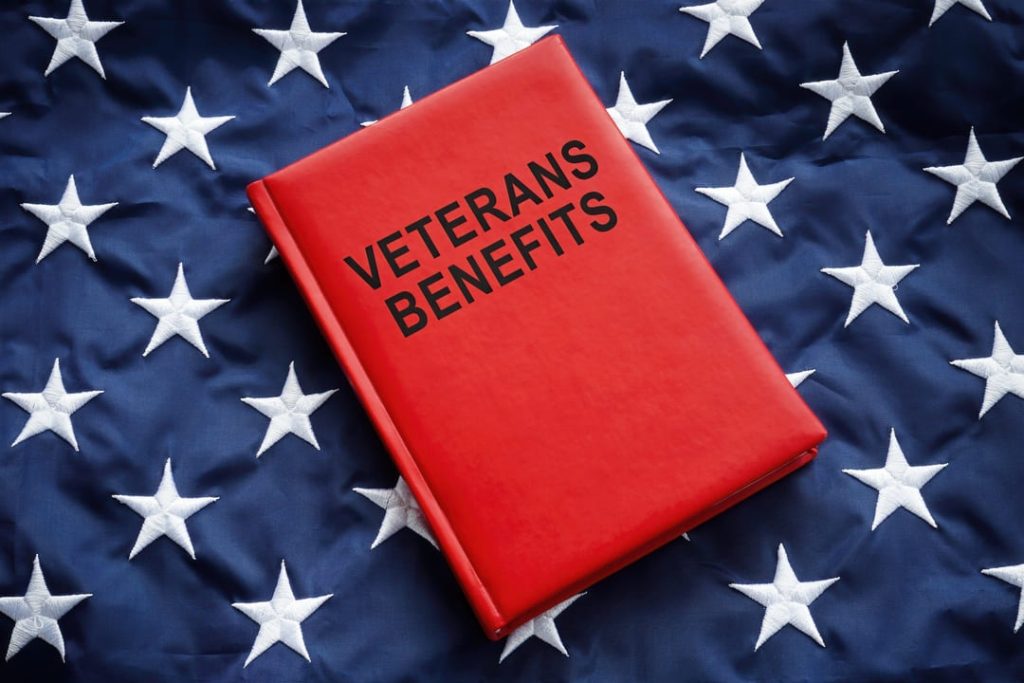 NEED MORE ASSISTANCE?
Most veterans are underrated for their disabilities and, therefore, not getting their due compensation. At VA Claims Insider, we help you understand and take control of the claims process, so you can get the rating and compensation you're owed by law. 
Our process takes the guesswork out of filing a VA disability claim and supports you every step of the way in building a fully-developed claim (FDC)—so you can increase your rating FAST! If you've filed your VA disability claim and have been denied or have received a low rating—or you're unsure how to get started—reach out to us! Take advantage of a FREE VA Claim Discovery Call. Learn what you've been missing—so you can FINALLY get the disability rating and compensation YOU DESERVE!