The California Department of Veterans Affairs (aka, "CalVet") exists to serve California veterans and their families.
With nearly 1.6 million veterans living in California, CalVet exists to help veterans get the state and federal benefits and services they have earned and deserve as a result of their selfless and honorable military service.
>> Click HERE to download the FREE California Veterans Resource Book 8th Edition
Okay, let's jump into the details where I'll cover both California veterans benefits and California disabled veteran benefits.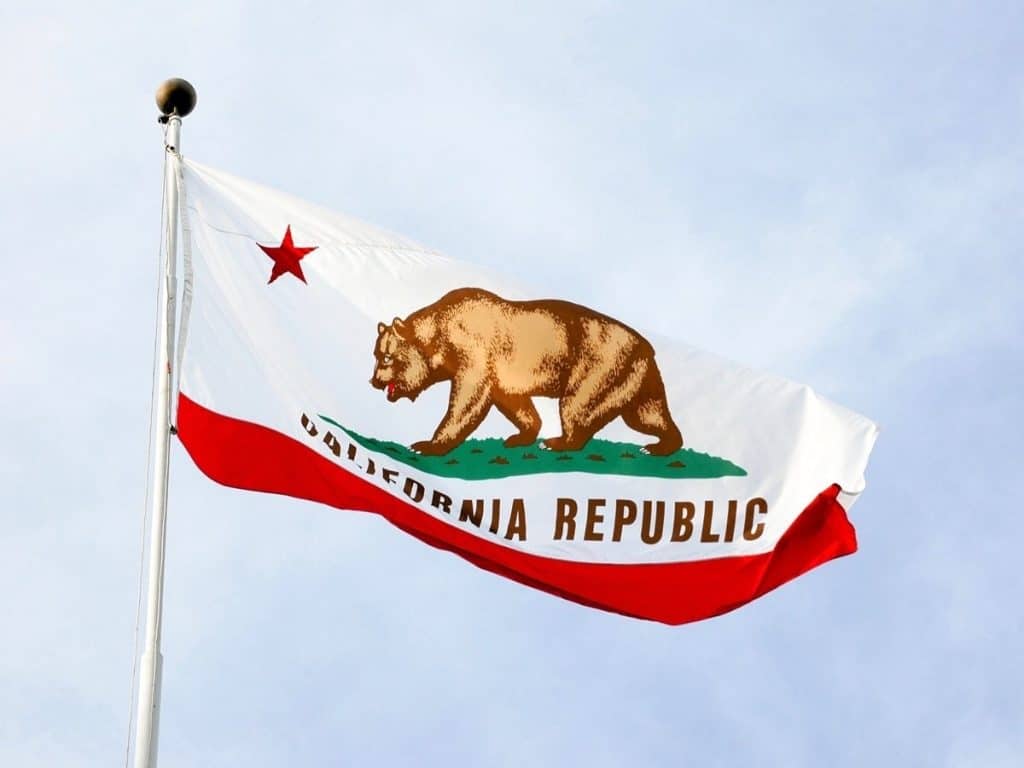 Overview of California Veterans Benefits
California can be difficult to evaluate when it comes to deciding whether or not it is one of the more desirable states for disabled veterans to live in. 
On one hand, California has a high cost of living and does not present as many opportunities for veterans to get back to self-sustainability with their incomes. We can tell this by the low rate of veteran-owned businesses, and the high rates of unemployment and homelessness for veterans in the state. 
On the other hand, California is one of the most generous states when it comes to benefits for veterans. California also does a good job of providing accessibility for disabled veterans to medical care. 
According to the most recent available data from the U.S. Census Bureau (released in July 2019), California ranks first in a couple of categories:
Adult Population: 30.4 million (1st)
Veteran Population: 1.56 million (1st)
California is in the top 10 of worst places for veterans to work, but decent benefits keep the veteran poverty level at a more average rate.
Veteran Unemployment: 5.2% (7th highest)
Veteran Poverty Rate: 7.1% (23rd highest)
Despite having the most veterans, California is in the middle of the states with its percentage of disabled veterans. 
Veterans with a Disability: 29.2% (30th)
High costs in California tend to make it especially difficult for veterans living on VA disability compensation to stay above the poverty line. The state has the least affordable housing for veterans out of any state. 
California also ranks extremely low for having businesses run by veterans (49th) and is tied for leading the nation in veteran homelessness. 
However, despite the high costs of living, California regularly ranks high in providing a high quality of life and also happens to rank fairly high in the healthcare it provides veterans. 
With all that said, let's take a closer look at California benefits available to disabled veterans!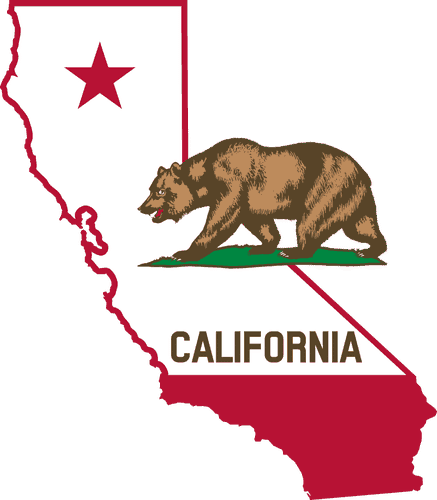 VA Benefits California
The California Department of Veterans Affairs administers a range of state-sponsored benefits for disabled veterans and their dependents such as financial, housing, employment, education, recreation, and other benefits.
You may want to start your quest for all the benefits California has to offer disabled veterans at one of the Veteran Benefits Administration's Regional offices. There are three that cover the state of California.
Veterans Benefits Administration
California Veterans Benefits: Financial
Disabled Veterans Property Tax Exemption in California
California gives a property tax exemption for the home of a disabled veteran or an unmarried spouse of a deceased disabled veteran.
There is a basic $100,000 exemption or a low-income $150,000 exemption (if you make less than $58,754 per year) available to a disabled veteran who is blind in both eyes, has lost the use of two or more limbs, or is rated totally disabled by the VA or military.
An unmarried surviving spouse may also be eligible if the service person died as the result of service-connected injury, a disease incurred while on active duty, or as the result of active duty.
This exemption has no personal wealth restriction. The exemption is only available on a principal residence. The home may only receive one property exemption.
The issues regarding these exemptions are complex, and the eligibility requirements are specific. Consult the local assessor's office for detailed requirements regarding these exemptions. For more information about California property tax exemptions, click here.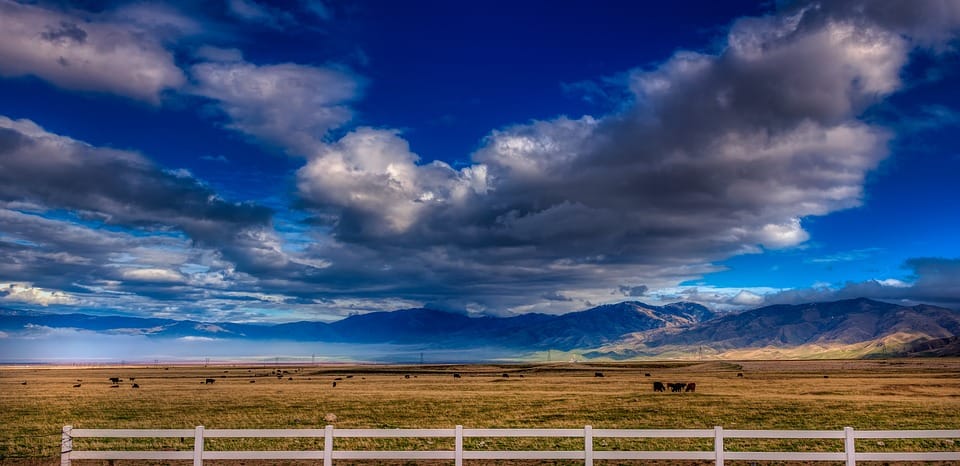 Calvet Farm and Home Loans
The State of California offers farm, home, mobile home, construction, home improvement, and rehabilitation loans to honorably discharged veterans. The loans have highly competitive rates, quick processing as well as flood, earthquake, and disaster coverage. All veterans with an honorable discharge and at least 90 days of active service may be eligible.
For more information about Calvet Home and Farm loans, click here to go to the website or access their Home Loans Fact Sheet.
California Workforce Investment Board (WIB)
For financial assistance for veterans seeking a job in California, contact the Workforce Investment Board at 777 12th Street, Suite 200, Sacramento CA 95814, or call them at 916-324-3425.  You may also visit their website at www.cwib.ca.gov/.
Click this link to learn more about Unemployment Benefits in California.
California Military Family Relief Fund
The California Military Family Relief Fund (CMFRF) was established to provide short term, financial assistance in the form of grants to California National Guard members and/or families impacted by mobilization and deployment.
For information about eligibility criteria and to explore other disabled veteran financial assistance programs in California, visit the Calvet Financial Assistance page here.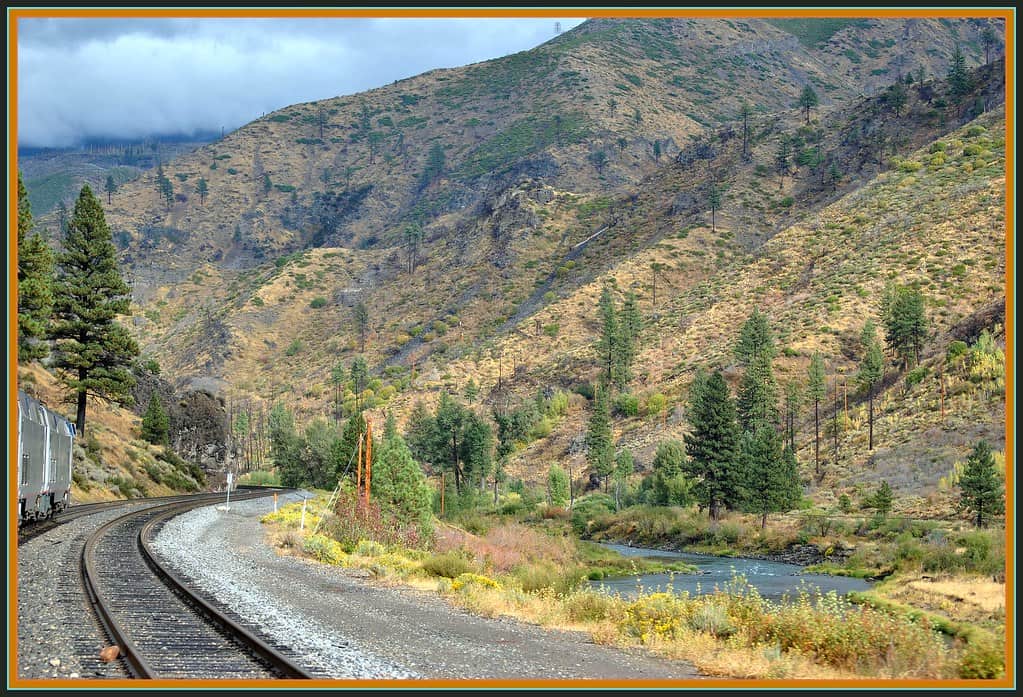 California Veterans Benefits: Healthcare & Housing
California VA Veteran's Health Administration Centers
California Department of Mental Health
California's public mental health system offers traditional mental health treatment like crisis intervention and medications, as well as a variety of rehabilitation services to address the recovery needs of adults with serious and persistent mental illnesses and children with serious emotional disturbances. To learn more, access the telephone number based on the county where you reside, any time, day or night. You can also learn more about available services through the website.
Veterans can access enhanced benefits through the Veterans Benefit Enhancement Project. There is also a veteran-focused Network of Care offering services by county related to:
Crisis Intervention
TRICARE
Housing
Military Services
Employment
Veterans Services
To learn about services in your area, go to the website, select the service type, state and county and hit "Go."
Substance Abuse
California takes Veteran's health seriously, and understands that humane, personalized care is often needed to overcome the debilitation of addiction and substance abuse. CAlVet has put together a Facts Sheet with links to programs and points-of-contact for smoking cessation, opioid dependency, alcohol and drug abuse. 
If you are currently in an emotional crisis and need immediate help, please call the Suicide Prevention Lifeline to speak with a crisis counselor. 1-800-273-TALK (8255).  Veterans choose prompt 1.
California State Veterans Homes
The mission of the CalVet Homes is "to provide the state's aged or disabled veterans with rehabilitative, residential, and medical care and services in a home-like environment." This mission acknowledges the tremendous sacrifice California veterans have made and recognizes them for their noble service to our nation.
The first Veterans Home in California was established in 1884 for Civil War veterans. Today, CalVet Homes provide long-term care to resident veterans. The eight current Homes are a system of live-in, residential care facilities offering a comprehensive plan of medical, dental, pharmacy, rehabilitation services, and social activities within a homelike, small community environment.
Residents engage in a wide range of activities including social events, dances, patriotic programs, volunteer activities, arts and crafts, computer access, shopping trips, and other off-site activities. Residents live in an atmosphere of dignity and respect.
The Homes range in size from 60 residents on a 20-acre site to over 1,000 residents on 500 acres. Veterans who are age 55 and above and discharged from active military service under honorable conditions are eligible to apply for admission. The age requirement is waived for disabled or homeless veterans needing long-term care.
Locations:
For a complete list of VA hospitals, treatment centers, outpatient clinics and other resources in California, you can go to the VA's online directory for California.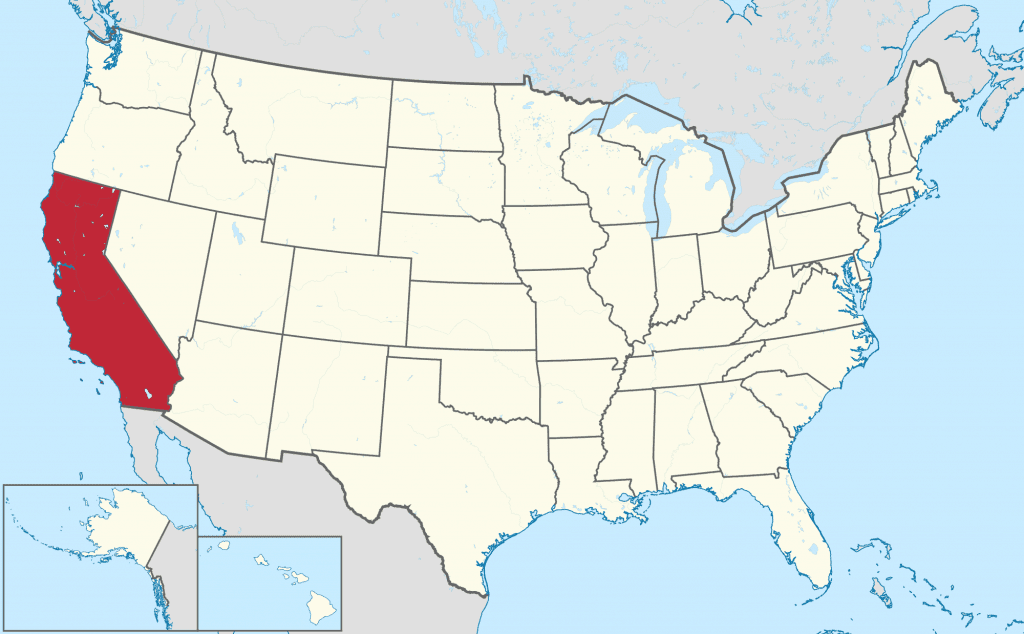 California Veterans Benefits: Employment & Business Opportunities
Veterans Employment Preference
Honorably discharged veterans and their spouses; or surviving spouses of 100% disabled veterans are automatically ranked at the top of the eligibility list when they pass a test for state employment. 
Business License, Tax and Fee Waiver
Honorably discharged veterans who hawk, peddle, or vend any goods from a fixed location may be eligible for a waiver of the municipal, county, and state business license fees, as well as other taxes and fees. This doesn't apply to the sales of alcoholic beverages.
Disabled Veteran Business Enterprise Opportunities
Certified veteran-owned businesses can participate in the state goal of awarding 3% of all state contracts to disabled veterans through the Disabled Veteran Business Enterprise (DVBE) Program.
Who May Be Eligible: Veterans with a service-connected disability rated at 10% or greater who own at least 51% of a business, and who meet other eligibility criteria.
Visit the California Department of Veterans Affairs website, http://calvet.ca.gov, for contact information and benefits assistance.
California Veterans Benefits: Education
California National Guard Education Assistance
The California National Guard Education Assistance Award Program (CNG EAAP) covers all or a portion of costs at selected state universities and community colleges. Guard members must remain in an active status while attending school.
There are some GPA, academic program, and enrollment requirements. To learn more, visit the CNG EAAP website here: https://nationalguard.csac.ca.gov/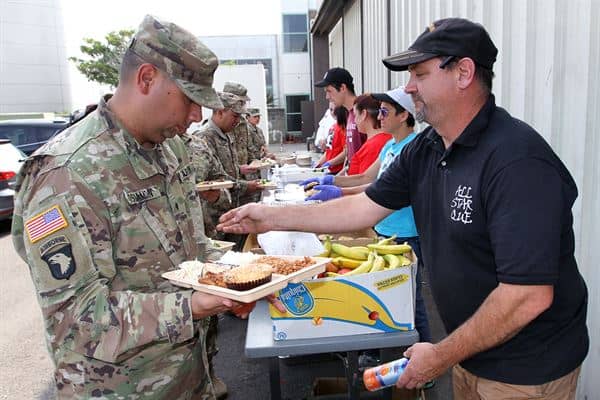 Cal Vet Fee Waiver Program Explained
The Cal Vet Fee Waiver program provides a waiver of mandatory system-wide tuition and fees at any State of California Community College, California State University, or University of California campus. There are 4 different classes of eligibility.
Who is eligible:
Plan A
A child between 14 – 27 of a service-connected, totally disabled veteran or a veteran whose death was officially rated as service-connected is eligible. If the child is a veteran, the age limit is extended to age 30;
The spouse of a totally service-connected disabled veteran; also the unmarried surviving spouse of a totally service-connected disabled wartime veteran
Any dependent of any veteran who has been declared missing in action, captured in the line of duty by hostile forces, or forcibly detained or interned in the line of duty by a foreign government or power.
The veteran must have served at least one day of active duty during a period of war, or awarded a campaign or expeditionary medal. You cannot get Plan A and VA Chapter 35 benefits at the same time. There are no income restrictions.
To be eligible, the event which caused basic entitlement to benefits (i.e., the date the veteran died of service-connected causes or the date the VA rated the veteran as totally disabled as a result of service-connected disabilities) must have occurred prior to the child's 21st birthday.
Plan B
The child of a veteran who has a service-connected disability, or had a service-connected disability at the time of death, or died of service-related causes is eligible. There are income limits. Under Plan B, wartime service is not required and there are no specific age requirements. Children are the only dependents eligible under this plan. There is no prohibition against receiving VA Chapter 35 benefits and this plan.
Plan C
Any dependent of any member of the California National Guard, who was killed in the line of duty, died of a disability which was received in the line of duty or was permanently disabled in the line of duty. Surviving spouses who have not remarried are also eligible.
Plan D
Medal of Honor recipients and their children under 27 may qualify. Benefits under Plan D are limited to undergraduate studies only, and applicants are subject to both income and age restrictions. There is no prohibition against receiving concurrent VA Chapter 35 benefits.
The fee-waiver program details are covered in-depth on the California Department of Veterans Affairs website here: California College Fee Waiver program

California Veterans Benefits: Recreational Discounts, Licenses & Passes
Disabled Veteran Hunting & Fishing Licenses
Any veteran with a 50% or greater service-connected disability may be eligible for reduced annual fees for fishing and hunting licenses – you DO NOT have to be a California resident for this benefit.
Current fee schedule and application instructions are available here: https://www.calvet.ca.gov/VetServices/Pages/Fishing-and-Hunting-Licenses.aspx. There is also a permit application for Disabled Archers linked at the bottom of the page.
State Park Admission
Any honorably discharged war veteran who is a California resident with a 50% or a more service-connected disability, a former POW, or Medal of Honor recipient can get a free pass, called the Distinguished Veteran Pass, to all California state parks.
This includes camping and day use. The pass is not valid at units operated by local government, private agencies, or concessionaires and it is not valid for special events, group campsites, and commercial use or for supplemental fees. There may be a convenience fee to make online reservations. To find out more, click here: https://www.calvet.ca.gov/VetServices/Pages/State-Parks-and-Recreation-Pass.aspx
National Park Admission
The National Parks Access Pass is a benefit that California Department of Veteran's Affairs doesn't want you to miss out on. This is a lifetime pass for U.S. citizens or permanent residents with permanent disabilities. Documentation of your disabled veteran status will be required.
The pass provides access to, and use of, Federal recreation sites that charge an Entrance or Standard Amenity. The pass admits the pass holder and passengers in a non-commercial vehicle (not to exceed 4 adults), at per-person fee areas (children under 16 are admitted free).
The pass can only be obtained in person at the park, is non-transferable and generally does NOT cover or reduce special recreation permit fees or fees charged by concessionaires. However, at many sites the Access Pass provides the pass owner a discount on Expanded Amenity Fees (such as camping, swimming, boat launching, and guided tours).
For More information, please visit the USGS Website.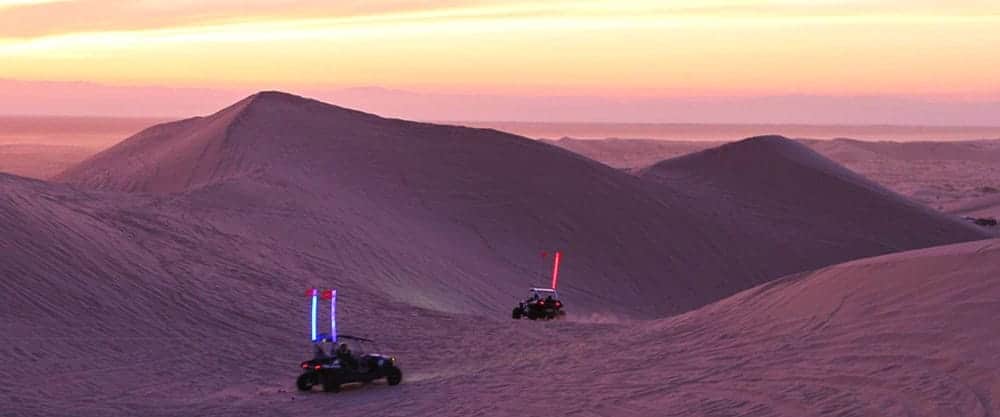 California Disabled Veteran Benefits: Vehicle Licenses, Plates & Privileges
Motor Vehicle Registration Fees Waived
Medal of Honor recipients, ex-POWs, and some permanently and totally disabled veterans may be eligible for a waiver of registration fees and free license plates for one passenger motor vehicle, or one motorcycle, or one commercial motor vehicle of fewer than 8,001 pounds unladen weight.
Disabled Veteran License Plates
Waiver of registration fees and free "DV" handicap parking license plates for one passenger motor vehicle, or one motorcycle, or one commercial motor vehicle of fewer than 8001 pounds unladen weight. for 100% disabled veterans.
Forms and ordering instructions for license plates and vehicle fee waivers are available here: https://www.calvet.ca.gov/VetServices/Pages/License-Plates.aspx
California Veterans Benefits: Burial
The Department of Veterans Affairs' (VA) National Cemetery Administration maintains 142 national cemeteries in 40 states (and Puerto Rico) as well as 33 soldier's lots and monument sites. In the state of California, there are 9 National cemeteries located across the state providing burial benefits for disabled veterans and honorably discharged veterans. Click any of the links to learn more.
California Veterans Benefits: Conclusion
California has a wonderful array of benefits, passes and programs to make a disabled vet feel welcome and respected. But it may not the best state to live in if you're on a limited housing budget or need transportation assistance, due primarily to the large and often congested network of interconnected suburbs which make up the great state of California.
If you are in California and are looking to make the most out of their benefits extended toward veterans, you will want to visit the state portal for veterans at https://www.calvet.ca.gov/. There you will find access to many of California's benefit programs as well as more information regarding each benefit available. 
About the Author