Around a million veterans are currently receiving disability compensation for hearing loss that includes benefits for moderate hearing loss. It is one of the most common disabilities among veterans and also one of the easiest to receive a disability rating for.
There are a number of ear disabilities described by the VA which can qualify a veteran for compensation. Some of these are:
Perforated eardrums
Meniere's syndrome
Chronic otitis externa
Cancer in the ear
Peripheral vestibular disorders
Chronic suppurative otitis media
Chronic nonsuppurative otitis media
If you're experiencing even moderate hearing loss, we recommend you take the following steps to receive a disability compensation rating.

Get a Current Diagnosis
If you don't have a current diagnosis, GET YOUR BUTT TO THE DOCTOR! The VA is very strict about the type of diagnosis it accepts when considering hearing loss for disability compensation. They require that you undergo a hearing exam administered by a licensed audiologist. The exam is to include two tests for the VA to accept the diagnosis.
The first test is the Maryland CNC Test. This measures hearing loss by using a 50-word test scoring how well you recognize speech.
The second test is the Puretone Audiometric Test. This test measures the faintest tones you can pick up through listening. Most people will recognize it as the test where you wear headphones and raise your hand when you hear beeps.
Remember, a diagnosis from your primary care doctor will not be counted as evidence by the VA.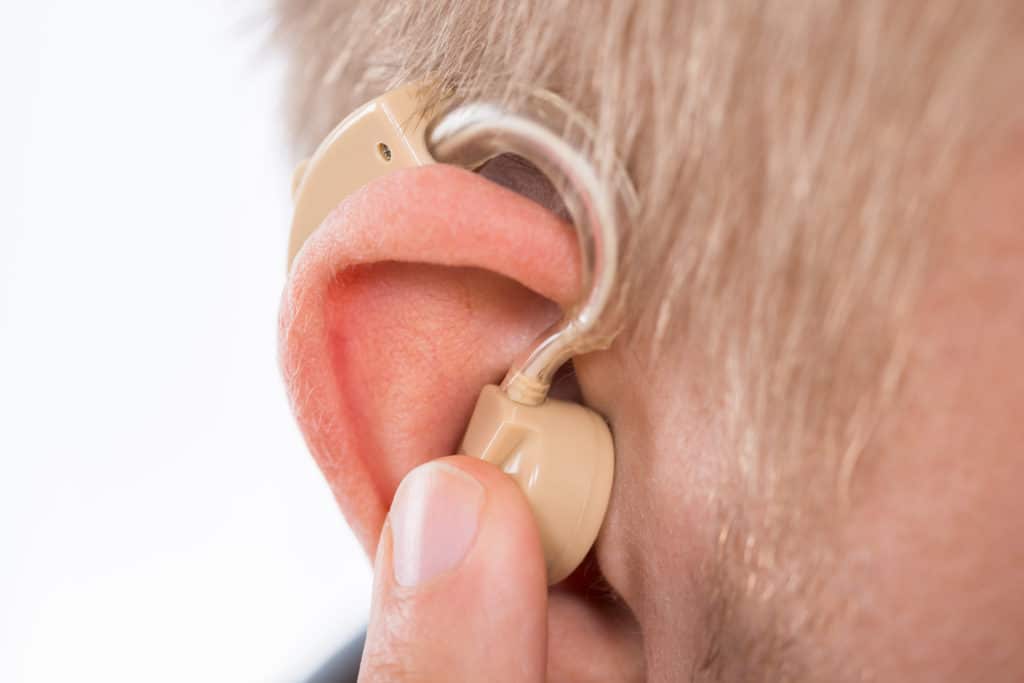 Evidence of an Event or Injury Which Caused the Condition
Make sure you have the evidence of what initiated the hearing loss. This could be exposure to artillery fire, bombs, flight lines, combat service, or even occupational specialties such as mechanical work where there are regularly loud noises putting a strain on your ears. You can obtain this evidence through medical records, your service records, or buddy letters. Buddy letters from a battle buddy can make the connection for the VA of where you were and what happened. To see an example and learn how to write a GOOD buddy letter, check it out here!

Medical Opinion With an Explained Nexus
A medical nexus opinion is where a professional explains the link between your military service experience and how it affected your hearing loss. This is just as crucial as the evidence of the initiating event. It's where the VA will look to determine how likely it is that your experience led to your hearing loss.
In a nexus letter, the doctor will review your medical records and statements and give their opinion as more or less likely than not that your disability was caused by a specific incident. These letters are crucial for the success of your claim!
Your doctor won't write a nexus letter for you? This is why we have the VACI medical team! If you're tired of being told no for your letter, this is the only way to get access to them!

VA Ratings for Hearing Loss
The average VA ratings for hearing loss are 0% or 10%. To qualify for a higher rating there needs to be fairly severe hearing loss.
However, there are other ratings for hearing loss depending on the condition causing it. Some of those conditions and those ratings are:

Cancer. This is entitled to a 100% rating while active and for the six months after treatment has been terminated.
Peripheral Vestibular Disorders (inner ear issues which cause dizziness). If dizziness regularly occurs and leads to staggering, it can be rated at 30%. For occasional dizziness, you will receive a rating of 10%.
Loss of Ears. The loss of one ear automatically qualifies for a 30% rating. A loss of both ears will receive a 50% rating.
Perforated Eardrum. Receive a rating of 0%.
Getting the Benefits for moderate hearing loss you Deserve
If you've experienced even moderate hearing loss, you deserve to get the benefits designated for you. By filing a claim now and getting a VA disability rating, it will also be easier to obtain future benefits if your hearing loss worsens.
When you're ready to file or re-file any type of VA Disability Claim, sign up now through this link! You'll hear from one of our coaches within the week!
Deserve a HIGHER VA Rating?
Learn more about how VA Claims Insider can help you get the rating you DESERVE!
Speak with a VA Disability expert and start for FREE! 
---
About the Author
About VA Claims Insider
VA Claims insider is an education-based coaching/consulting company. We're here for disabled veterans exploring eligibility for increased VA disability benefits and who wish to learn more about that process. We also connect veterans with independent medical professionals in our referral network for medical examinations, disability evaluations, and credible independent medical opinions and nexus statements (medical nexus letters) for a wide range of disability conditions.