As a veteran, you deserve to receive the benefits you are entitled to as quickly and easily as possible. The good news is that the VA has a program designed specifically to help you do just that.
The Fully Developed Claim (FDC) program is significant for veterans seeking VA benefits, providing a streamlined process that can significantly reduce the time it takes to receive a decision on your claim. In this veteran's guide, we'll explain the VA fully developed claim, how it works, and why it matters for you in 2023.
Whether you're a first-time filer or a seasoned veteran navigating the VA claims process, understanding the FDC program can help you get the benefits you deserve faster and with less stress. So, let's dive in and learn more about this valuable program.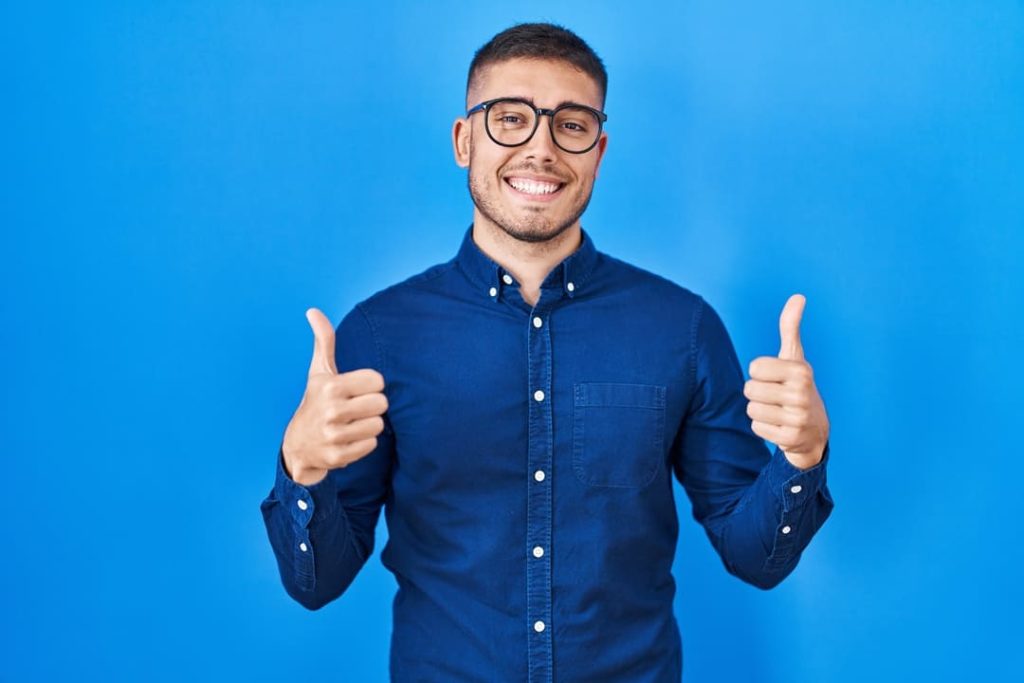 You DESERVE a HIGHER VA rating.
WE CAN HELP.
Take advantage of a FREE VA Claim Discovery Call with an experienced Team Member. Learn what you've been missing so you can FINALLY get the disability rating and compensation you've earned for your service.
What is a Fully Developed Claim (FDC)?
A Fully Developed Claim is a type of VA disability claim that can expedite the claims process and often results in faster decisions for you. But what exactly does that mean, and how does it work? You may be familiar with the VA's duty to assist, which requires the VA to help you gather evidence and information needed to support your claim. This falls under a Standard Claim.
The FDC program is designed to make your VA claims process as simple and efficient as possible by eliminating the time the VA would spend researching your records under their duty to assist. A Fully Developed Claim allows you to submit all necessary evidence and documentation upfront, so the VA can review and make a decision on your claim without requesting additional information that can often cause delays in the traditional claims process.
Fully Developed Claim Versus Standard Claim
When you file an FDC, you're responsible for submitting all required documentation, medical records, and evidence in support of your claim when you initially file. This includes any relevant medical records, service records, or other evidence that supports your claim.
A standard, or traditional claim, means the VA will gather evidence on your behalf.
With a Fully Developed Claim, the VA can review your claim without needing to request additional information, which means the decision-making process can be completed much more quickly. You must submit all of your evidence at once with this type of claim, which means you must thoroughly understand the VA's requirements before you file.
If you submit a Fully Developed Claim, but the VA determines that they need additional non-federal records to make a decision on your claim, they will simply remove your claim from the FDC program and process it as a standard claim.
One of the key benefits of filing an FDC is that it can result in faster decisions on your claim. Without the need for back-and-forth communication with the VA, the FDC program can help reduce stress and anxiety during the claims process.
Additionally, because you are responsible for submitting all necessary evidence up front, you have greater control over the claims process. This can help ensure that all relevant information is considered in your claim.
So, if you're looking to expedite your VA claims process, reduce stress and anxiety, and have greater control over your claim, the Fully Developed Claim program may be a great option for you. In the next section, we'll discuss how to file an FDC and what you need to know to ensure a successful application.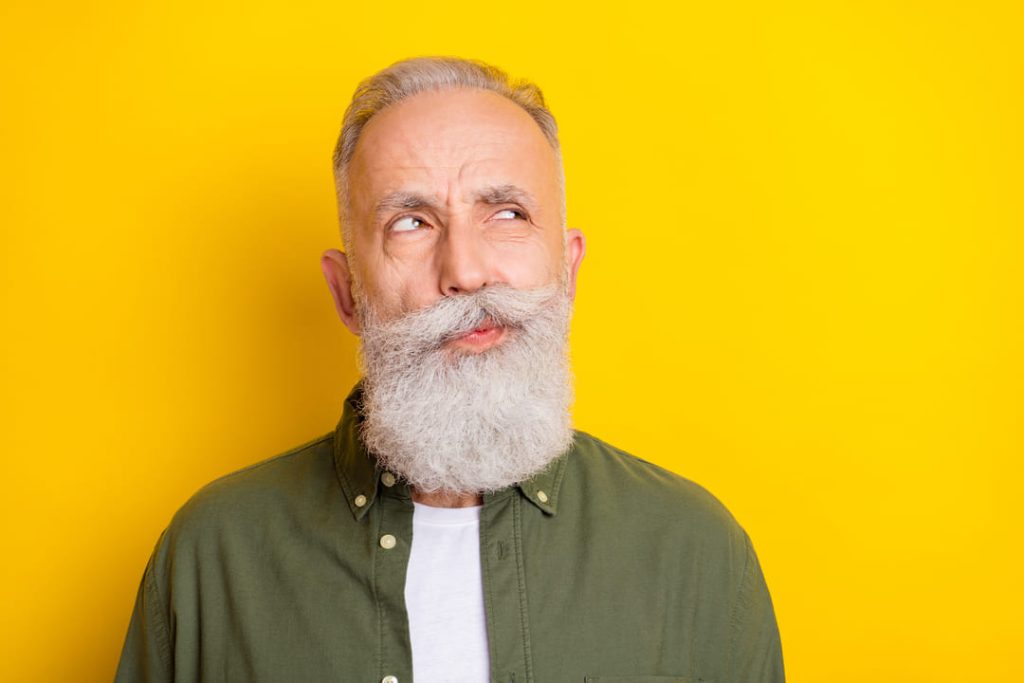 What goes into a Fully Developed Claim?
You only need three separate elements to file a fully developed claim in 2023: a current diagnosis, an in-service event, injury disease, or aggravation of a previous condition, and a medical nexus linking the two.
However, there's a fourth element that we recommend you include in your claim to improve the chances of getting the rating you deserve: severity of symptoms.
1. Current Medical Diagnosis
First, you must have a medical diagnosis of a disability condition documented in a medical record. The diagnosis can be found in your Service Treatment Records (STRs), VA medical records, or private treatment records. If you believe you have a disability condition but don't have a diagnosis, it's crucial to visit a doctor to get one.
The best way to prove your medical diagnosis is by uploading medical records (either VA or private treatment records) showing a current diagnosis supporting your Fully Developed Claim. If you are missing any information, you may receive a VA development letter from the VA asking you to provide additional evidence.
2. In-service Event or Injury
There must be evidence that you suffered an event, injury, or disease in service, or aggravated a condition while serving. However, if you're filing a claim for a secondary condition (you already have a service-connected condition that has caused another condition), as long as your primary condition is service-connected, this meets the VA's requirement.
3. Proving Service Connection
Second, you need to demonstrate that your disability condition was either caused or worsened by your active-duty military service (the "Nexus") or it's due to or aggravated by another service-connected disability rated at 0% or higher for secondary service connection.
The most effective way to prove service connection is by obtaining an Independent Medical Opinion from a private healthcare provider, who can diagnose you and provide a Medical Nexus Letter. A nexus letter confirms your diagnosis and also provides scholarly research in support of proving your service connection for your claimed condition. If the VA denies service connection, they may not have found a "nexus" for service connection, so it's crucial to provide them with the necessary evidence.
4. Severity of Symptoms
Lastly, your final VA rating percentage for a particular disability depends on the severity of your symptoms. Generally, more severe symptoms lead to higher VA rating percentages. You can see how this works in 38 CFR, Part 4, Schedule for Rating Disabilities, where symptoms and keywords are directly tied to the disability rating percentage the VA will assign you.
Medical evidence is usually the key here. Depending on your condition, you can help prove your current severity of symptoms by writing a personal statement in support of your claim, discussing how your disability condition affects your work, life, and social functioning. Be honest and describe your experiences on your worst days.
Medical evidence includes:
All private medical records connected to your claimed condition, such as reports from your doctor, X-rays, or test results from non-VA hospitals or treatment centers
Records of any medical treatment you received for the claimed condition during your military service
Any military personnel records related to your claimed condition
Any related health records that you don't possess but which the VA can request on your behalf from a federal facility, like a VA medical center or clinic
Even though you're collecting all of this evidence yourself, you can still ask the VA to help you find the correct information and evidence before you file your Fully Developed Claim.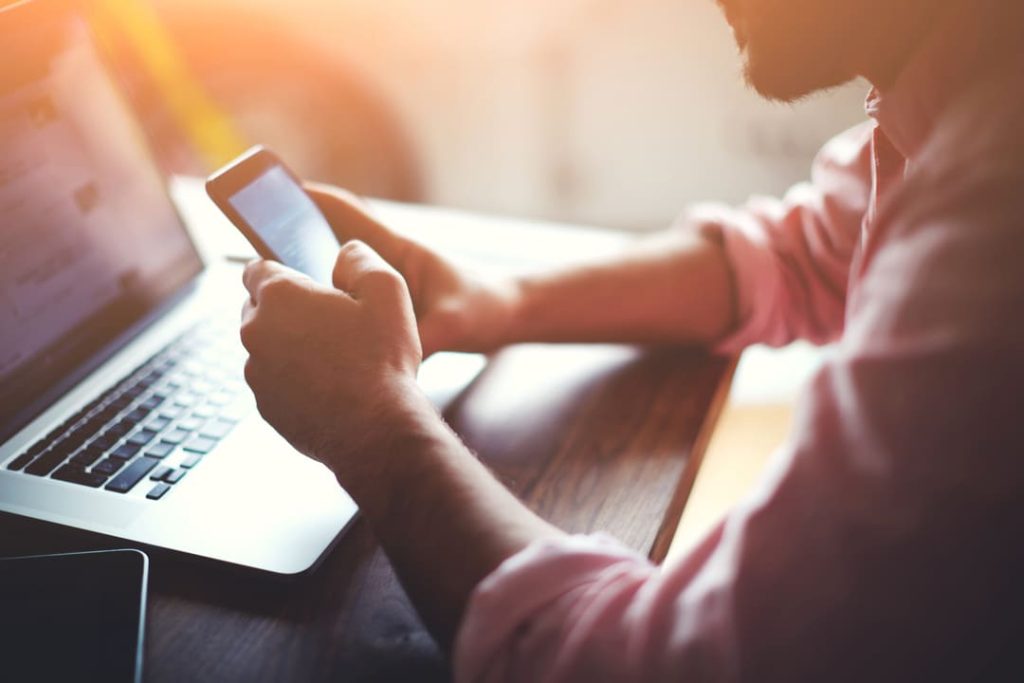 Filing your Fully Developed Claim
To ensure your claim is processed under the Fully Developed Claims program, make sure to follow these steps when submitting your application:
Complete the application – Submit your completed Application for Disability Compensation and Related Compensation Benefits (VA Form 21-526EZ). You can submit this online, via mail, or at your local VA office. Make sure to check the box that says "Fully Developed Claim Program" or "FDC Program" and not "Standard Claim" on the application.
Provide evidence – Turn in all the proper evidence (supporting documents) you have or can easily obtain along with your claim. Make sure to keep copies of all the evidence you turned in so you know exactly what information the VA has.
Certify – Confirm that there is no more evidence the VA might need to decide your claim.
Attend VA medical exams – If required, go to any VA medical exams necessary for the VA to decide your claim. The VA will inform you if any exams are needed.
If you submit additional information or evidence after filing your Fully Developed Claim, the VA will remove your claim from the FDC program and process it as a standard claim.
If the VA decides your claim before one year from the date they receive it, you'll have the remainder of that one-year period to submit any additional information or evidence to support your claim.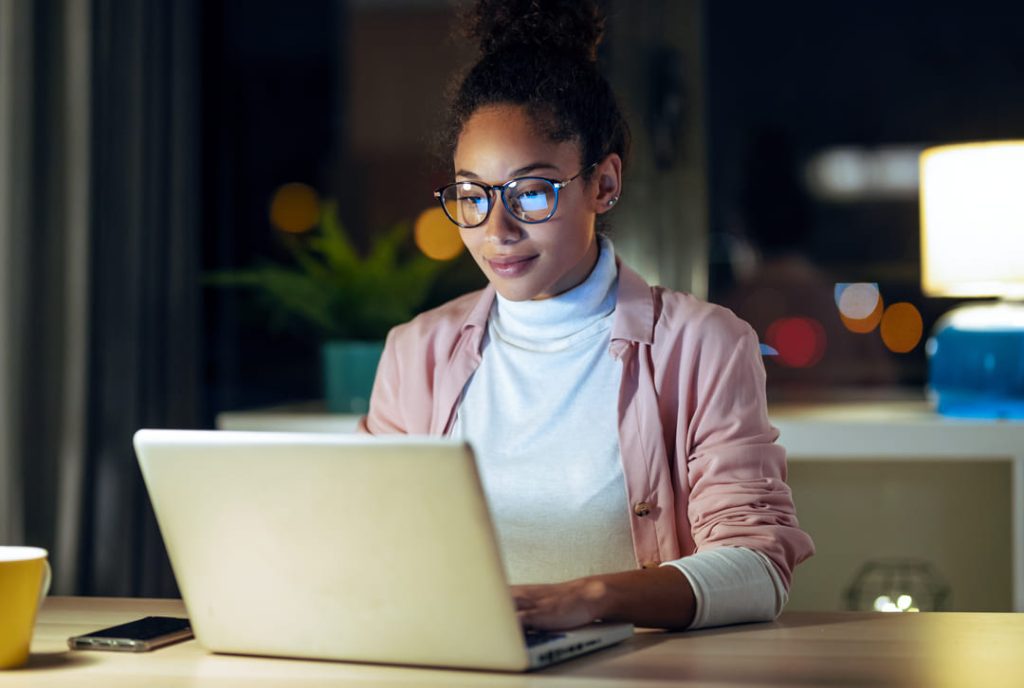 VA Fully Developed Claim Timeline 2023
If you submit all the evidence your claim needs and are able to submit a VA Fully Developed Claim in 2023, you will most likely receive a decision on your VA disability claim in 3-5 months from when you submit your claim.
As of April 2023, the average Fully Developed Claim takes 122 days to process and give you a decision. A standard claim takes 130 days on average.
Here are the 8 steps and how long they generally take in 2023:
STEP #1: Claim Received: 7 and 14 days
STEP #2: Under Review: 7 to 21 days
STEP #3: Gathering of Evidence: This step is the longest phase in the VA claim process and usually takes 30-60 days, and is where submitting a Fully Developed Claim helps shorten the timeline
STEP #4: Review of Evidence: 7 to 14 days
STEP #5: Preparation for Decision: 7-14 days
STEP #6: Pending Decision Approval: 7 to 14 days
STEP #7: Preparation for Notification: 7 to 14 days
STEP #8: Decision Notification Sent: The final step in the VA claim process takes 7-10 days
Several factors can influence the time it takes the VA to process your claim. Being aware of them can help you understand any delays you may experience. These factors include:
Initial claims – If you're filing an initial claim, it may take longer because the VA needs to request your treatment records and personnel file.
Number of disability conditions – The more conditions you include in your claim, the longer it may take for the VA to make a decision.
Type of claim – Filing a Fully Developed Claim can speed up the process, while Standard Claims require more development by a Veteran Service Representative (VSR), such as obtaining additional records.
Quality of medical evidence – If your medical evidence isn't clear, a VSR may need to gather more information, which can delay your claim.
Scheduling Compensation and Pension (C&P) exams – The time it takes to schedule and complete C&P exams can impact your claim's processing time. Some exams can be done in person, while others may be conducted virtually or through a records review.
C&P exam results – If the VA Rater needs additional information from the examiner or if the Disability Benefits Questionnaire (DBQ) wasn't completed correctly, your claim might be delayed.
VA Claims Backlog – The backlog can affect when a VA Rater gets assigned to your case, impacting processing times. Right now the backlog is going up, so the sooner you file the better!
Quality Review – The VA randomly selects three claims per month (on average) from each Veteran Service Representative (VSR) and Rating Veteran Service Representative (RVSR) for a quality review assessment, which can slow down the process for those claims.
Keep in mind that approval timelines vary from days to years, depending on all the factors mentioned above. Pending claims are at a 10-year high, with over 795,000 claims that have been received by the VA.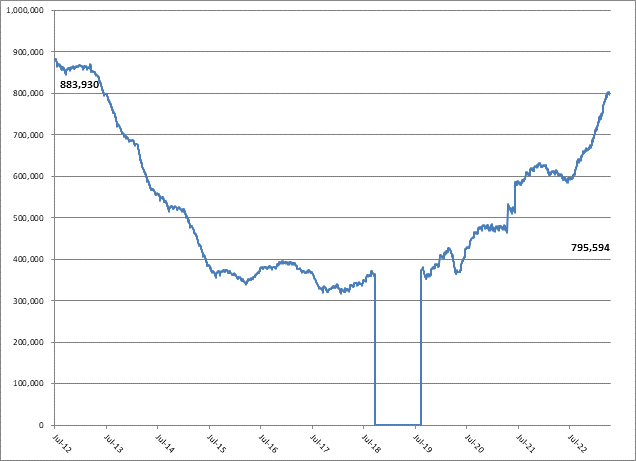 https://www.benefits.va.gov/reports/mmwr_va_claims_inventory.asp
Make Sure to File a VA Fully Developed Claim to Get the Compensation You Deserve
The VA Fully Developed Claim program has been a game-changer for veterans seeking disability benefits. By filing an FDC, you can expedite the claims process, receive a decision in a shorter time frame, and reduce stress during the process. As we continue into 2023, understanding and taking advantage of the FDC program can significantly impact your claims experience.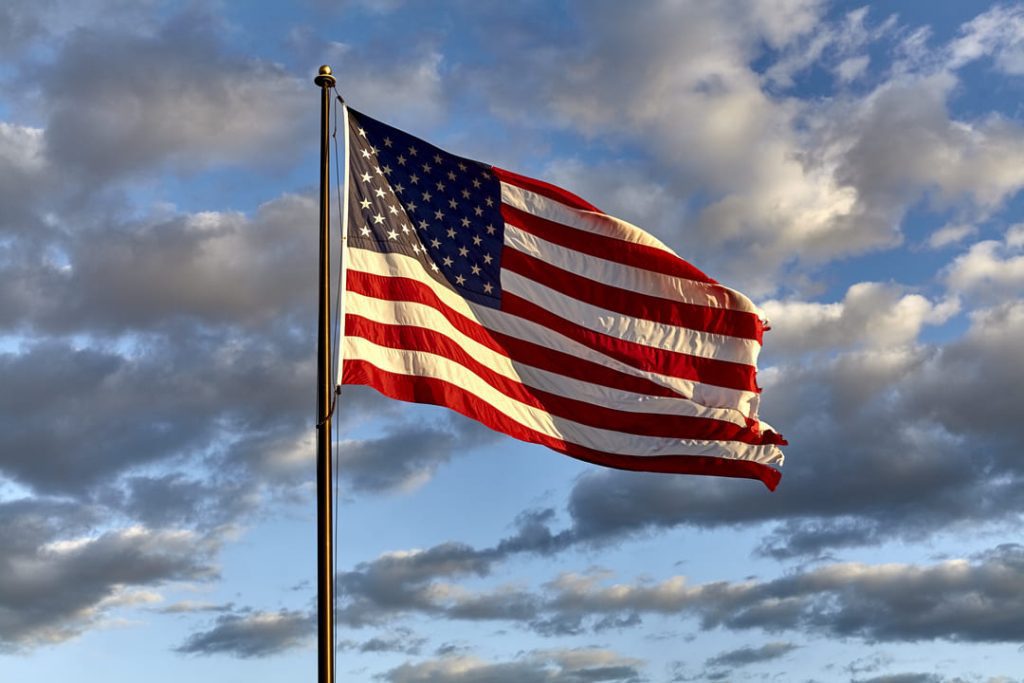 NEED MORE ASSISTANCE?
Most veterans are underrated for their disabilities and, therefore, not getting their due compensation. At VA Claims Insider, we help you understand and take control of the claims process, so you can get the rating and compensation you're owed by law.
Our process takes the guesswork out of filing a VA disability claim and supports you every step of the way in building a fully-developed claim (FDC)—so you can increase your rating FAST! If you've filed your VA disability claim and have been denied or have received a low rating—or you're unsure how to get started—reach out to us! Take advantage of a FREE VA Claim Discovery Call. Learn what you've been missing—so you can FINALLY get the disability rating and compensation YOU DESERVE!