How to Get a VA disability for Knee Replacement
Beat up knee joints are fairly common among Veterans. Between jumping out of planes, carrying and lifting heavy gear, and weekly marches, those joints definitely endured wear and tear while in the service.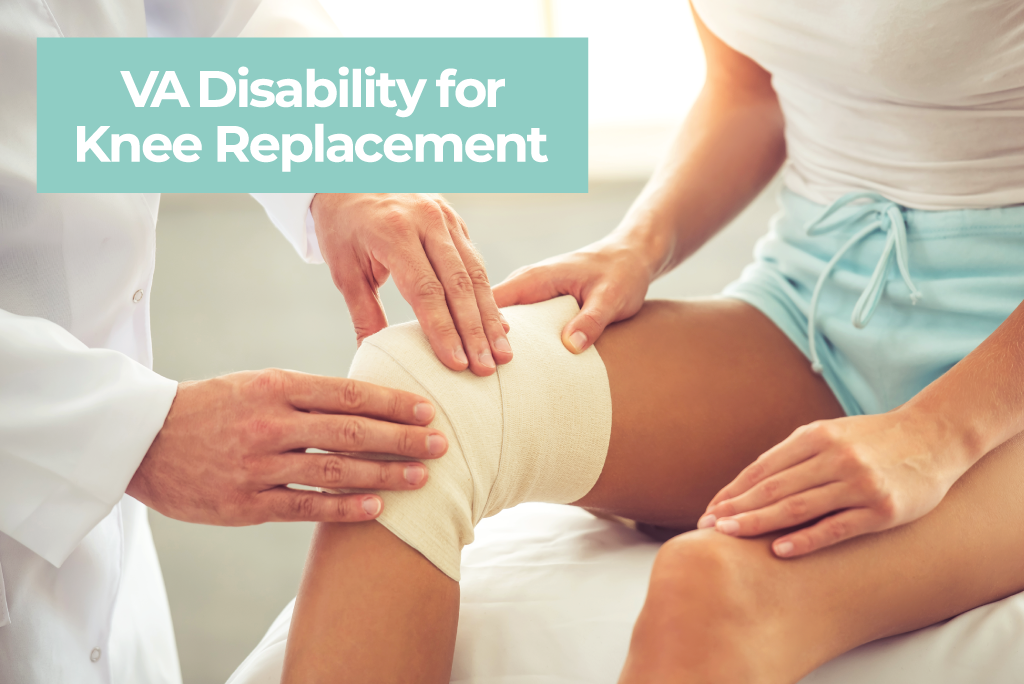 If you're experiencing constant pain in your knee and loss of range of motion, you may be starting to think about a knee replacement and discussing it with your physician.
When temporary pain relief like OTC medication and physical therapy aren't cutting it anymore, many Veterans opt for a partial or total knee replacement to gain mobility and alleviate constant discomfort.
Knee replacement surgery is performed over 700,000 times per year in the United States with the average of the patient being 50-80 years of age.
If you are a Veteran with surgery in the foreseeable future, you'll want to know all about VA disability for knee replacement and how to get a service connection.
First, let's take a look at who is a good candidate for the surgery and what exactly the procedure entails. Then, we will dive into how options for getting a service connection along with VA ratings for knee disabilities.

---
VA Disability Ratings for Joint Replacements
---
Common Reasons for Knee Replacement Surgery
Several factors can play a role in needing a partial or full knee replacement. To get a VA disability rating for a knee replacement, you'll want to have a clear understanding from your doctor regarding what caused and/or contributed to your knee pain, ultimately leading to your need for knee replacement surgery. This will help establish your service connection (which we will get into below).
Common reasons and contributing factors to needing knee replacement surgery include:
Osteoarthritis
Rheumatoid arthritis
Gout
Unusual bone growth
Knee injury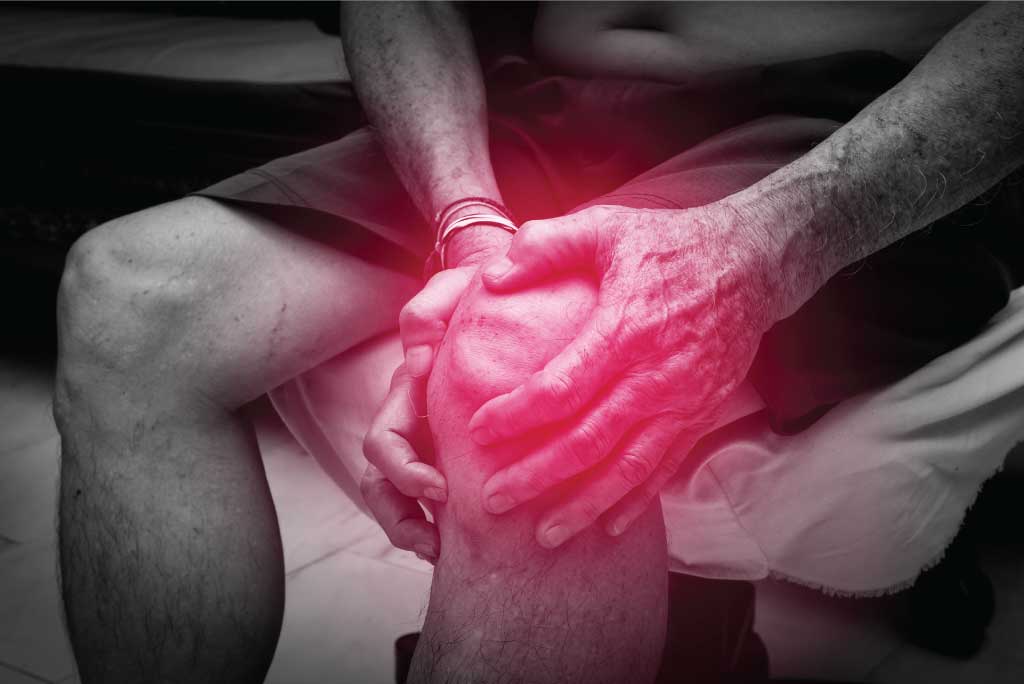 There are a few telltale signs that it may be time for knee replacement, but, ultimately, you'll want to discuss your symptoms with your doctor to determine if you're the right candidate for a partial or full knee replacement.
Indicators that you may benefit from knee replacement survey include:
Your knees are swollen and stiff
Painful motion or weakness in your knees most of the day, even when you are resting
Climbing stairs, walking, and getting out of a chair can be consisting of severe painful results
Physical therapy and medicine are not providing enough relief
Your knee cartilage is damaged to the point that your bones are rubbing together in your knee
Knee Replacement Surgery has been perfected through the years and is now one of the most common procedures performed in the United States.
There are two types of surgeries; partial knee replacement and full knee replacement. Knee replacements last around 25 years, but if you're especially hard on your knees it could be more like 15 or 20 years.
If you're a Veteran in your forties and contemplating knee replacements surgery, consider that if you're hard on your knees, you may need a second procedure in your sixties, which is sometimes harder to recover from.
During the procedure, the surgeon will remove the diseased compartments in the knee and replace them with a metal implant. You can anticipate spending a few days in the hospital following the surgery, where you'll be recovering and working with physical therapy.
Within a few weeks, patients usually experience more mobility and less pain in their knees.

---
Total Knee Replacement Surgery vs. Partial Knee Replacement Surgery
The knee has three main compartments. If you're experiencing a form of arthritis in your knee, only one compartment may be affected. If that is the case, then you may be a good candidate for a partial knee replacement.
If all three compartments are affected by arthritis, then your doctor will probably recommend a total knee replacement, which results in all of the compartments being replaced with prosthetics.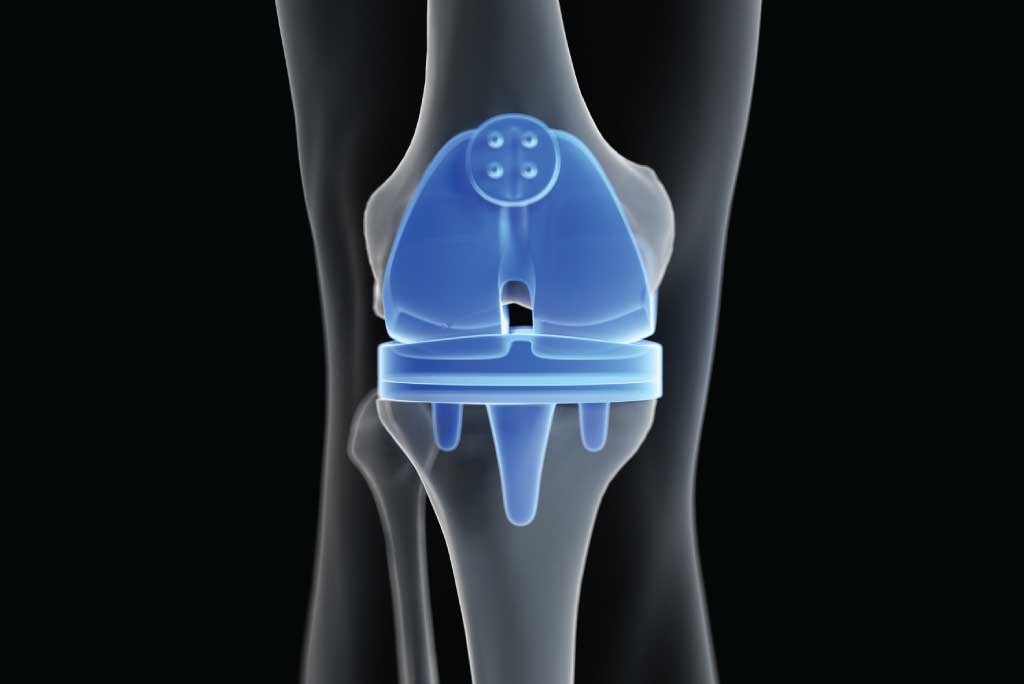 A total knee replacement, diagnostic code 5055, is automatically given a 100 percent rating for the first year after surgery. After one year has passed, you'll be asked to attend a compensation and pension examination, where the severity of the condition will be determined.
Veterans should be fully prepared to report any loss of function and symptoms they experience so the VA has a full understanding of the severity of the condition following surgery.
Afterward, you'll be given a new rating following the examination. The minimum rating for a total knee replacement is 30 percent. Unlike total knee replacements, partial knee replacements are rated based on any symptoms caused by the replacement and do not have their own diagnostic code.
---
Service Connection for VA Disability for Knee Replacement
To receive a VA disability for a knee replacement, you'll want to identify the link between your knee condition and your time in the service. This service connection is critical to winning the coverage you deserve. There are three ways knee conditions may be linked to your time in the service, ultimately leading to your need for knee replacement surgery.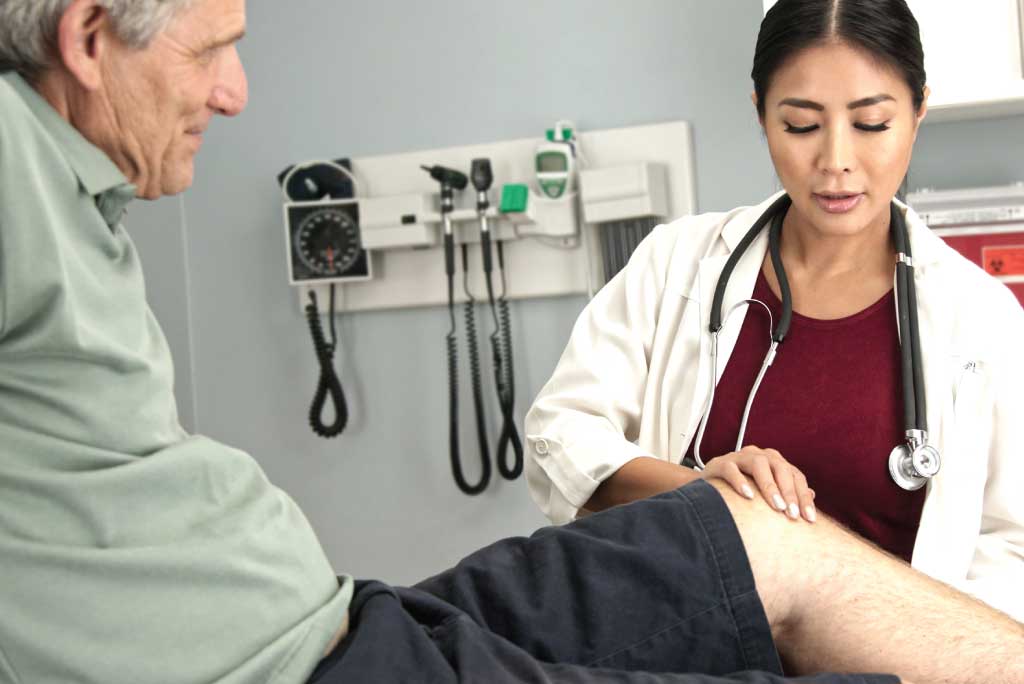 Direct Service Connection
A direct service connection for a VA disability for knee replacement is an event in the service that directly caused your knee injury. For example, maybe you were required to jump off a platform resulting in a knee injury. To get a direct service connection for your VA disability for knee replacement you'll need:
A current medical diagnosis of the disability
Record of the event that caused the injury to your knee
A medical nexus that links the in service event to the injury
A current diagnosis (such as arthritis) that is linked by a doctor to the in-service event when you injured your knee
Secondary Service Connection
A secondary service connection means that you have a service-connected condition that caused the current condition in your knee that you are providing for your VA disability for knee replacement claim.
For example, if you injured your left hip in the service, and walk differently to compensate for the hip pain, that altered walking could cause your knee condition. Now you have a knee condition that is secondary to your service connected hip injury.
Aggravation
Maybe you had the knee condition already, but a service-connected injury has caused it to become worse. For example, let's say you injure your foot in the service. That service-connected injury then aggravated your previously existing knee condition, making it worse.
Maybe your knee condition was mild before, but due to the service-related injury in the foot, the knee condition has become quite severe.
---
VA Rating for Knee Conditions that May Lead to a Knee Replacement
The rating needed for a VA disability for knee replacement can be a little confusing due to the fact that a Veteran may be able to receive multiple ratings for the same knee, depending on the severity of his or her condition. You can receive different ratings depending on the movement involved in the knee.
For example, a Veteran may have trouble bending and straightening their knee. In this case, they would receive a rating for both Limited Flexion of the Knee and Limited Extension of the Knee. Any of the below conditions may lead to a knee replacement.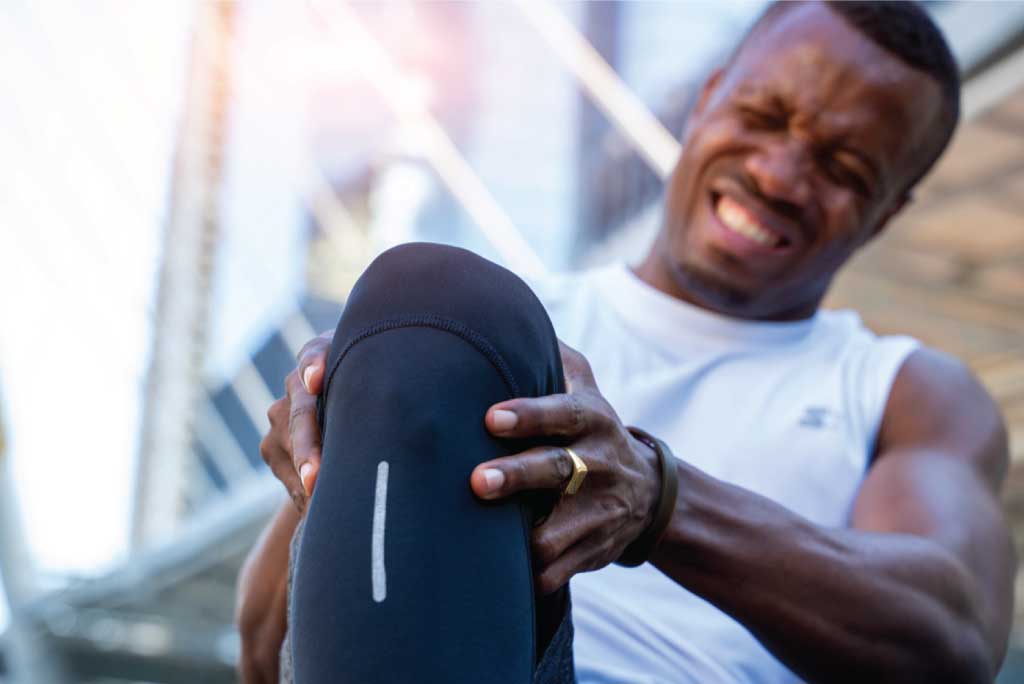 Limited Flexion of the Knee: One of the most common knee conditions among Veterans, this refers to the motion of the knee moving in toward the body. It is important to note that the VA measures the motion for the knee, not pain, to determine the rating.
Limited flexion of the knee is most commonly assigned a 10 percent rating, although the highest rating a Veteran can receive is 30 percent. It is rated under diagnostic code 5260.
Limited Extension of the Knee: This motion refers to how the knee moves outward, away from the body, unable to completely straighten. It is rated under diagnostic code 5261 and ranges from 0 to 50 percent rating according to how much the knee can or cannot straighten.
Instability of the Knee: Too much side-to-side motion or frequent dislocation of the joint can indicate weakness in the affected knee.
Ratings for a VA disability for knee replacement – Veterans are assigned a 0, 10, 20, or 30 percent disability rating for this condition according to the instability present in the knee. In order to get a 30 percent rating, the highest possible, the knee needs to dislocate on a regular basis. The diagnostic code for instability of the knee is 5257.
Learn more about a VA disability for knee replacement here: 38 cfr 4.71a – Schedule of Ratings – Musculoskeletal System
---
Final Thoughts on Your VA Disability for Knee Replacement
Keep in mind that if pain is occurring in both knees simultaneously, the VA will bestow further compensation according to the disability ratings assigned.
So, whether you're experiencing knee pain, instability, or swelling in the knee, you can take steps to get the rating you need to qualify for a VA disability for knee replacement. Many Veterans benefit from this common orthopedic procedure and get the compensation they deserve.
---
Are you looking into a VA Disability for Knee Replacement?
Check out our Education-Based Membership Programs
Our education-based membership programs include access and permission to use our proprietary resources, which includes reduced rates to independent medical professionals in our referral network for medical examinations, disability evaluations, and credible VA Nexus Letters (Independent Medical Opinions) for a wide range of disability conditions.
We serve Veterans LIVE 24/7/365 and in-community, in a "Done With You" Mastermind concept with fellow disabled Veterans from around the world.
Learn How VA Claims Insider can Help You with Your VA Disabilty for Knee Replacement!
---
About the Author
About VA Claims Insider
VA Claims insider is an education-based coaching/consulting company. We're here for disabled veterans exploring eligibility for increased VA disability benefits and who wish to learn more about that process. We also connect veterans with independent medical professionals in our referral network for medical examinations, disability evaluations, and credible independent medical opinions and nexus statements (medical nexus letters) for a wide range of disability conditions.