Our dedicated team at VA Claims Insider compiled a resource guide for giveaways and holiday discounts for Veterans this holiday season.
We are happy to help you find resources to get the most out of your holidays! Below you'll find resources for discounts and giveaways as well as dealing with the unique stressors of being in a military family.
Deals and Holiday Discounts for Veterans
Click below to download our Veteran Holiday Discount Guide that we created specifically with you in mind.
Thanksgiving Meals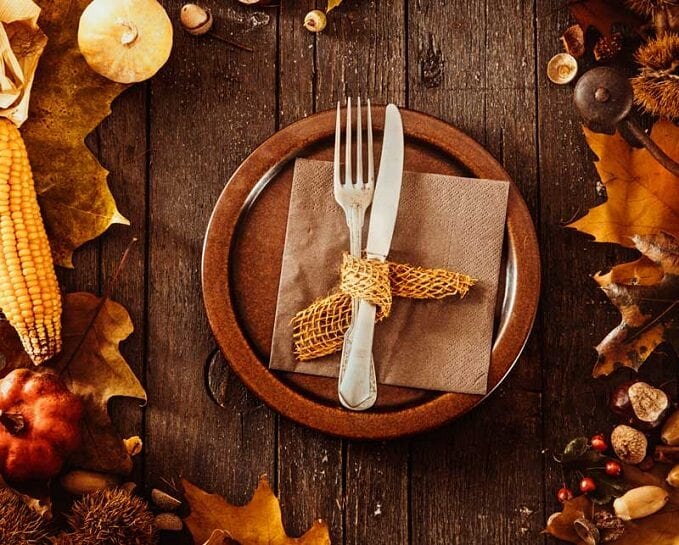 Many different organizations offer Veterans free meals for Thanksgiving. Local Veterans of Foreign Wars and American Legion posts usually prepare Thanksgiving meals for free. This year due to COVID-19 a lot of these organizations are giving away gift cards for groceries instead of turkeys.
Adopt-A-Service-Member programs for Thanksgiving are very popular, such as this one run by Operation Homefront. You can also contact your local MWR office to find out specific Thanksgiving programs available near you.
Trees for Troops
Trees for Troops is a fantastic organization delivering free Christmas trees to military members of all branches, delivering over 18,000 trees in 2019 alone! The organization delivers trees directly to many different military bases across the U.S., usually during the first weekend in December.
You can find out more information here. Get in contact with your local Family Readiness Program or MWR office for more specific information and find out how to sign up.
If you aren't near one of the bases for Trees for Troops, there are still plenty of stores that offer holiday discounts for Veterans and service members.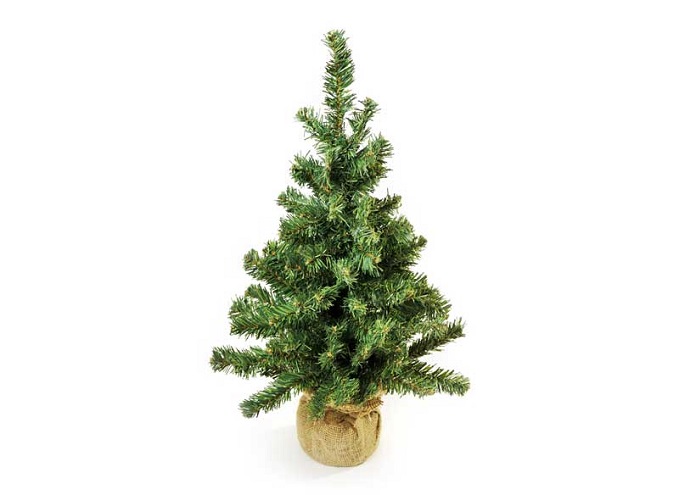 More Holiday Discounts for Veterans
Many popular stores offer holiday discounts to Veterans and active duty military for items like decorations, wreaths, and of course, Christmas trees! Several of these stores offer both real and artificial Christmas trees, so you can choose what you like.
Here are some options for you and your family, just bring your military ID:
Christmas Gift Giveaways
Whether you are a military family in need, or you are looking to give back to the military community, there are plenty of opportunities to both give and receive help.
Full Circle Home
Full Circle Home helps deployed troops by sending a Christmas gift to their loved ones back home. These gifts help recognize the sacrifices made by those at home and serve as a reminder of appreciation and love.
If you are a deployed service member, you can sign up here to send a gift set to a special person in your life.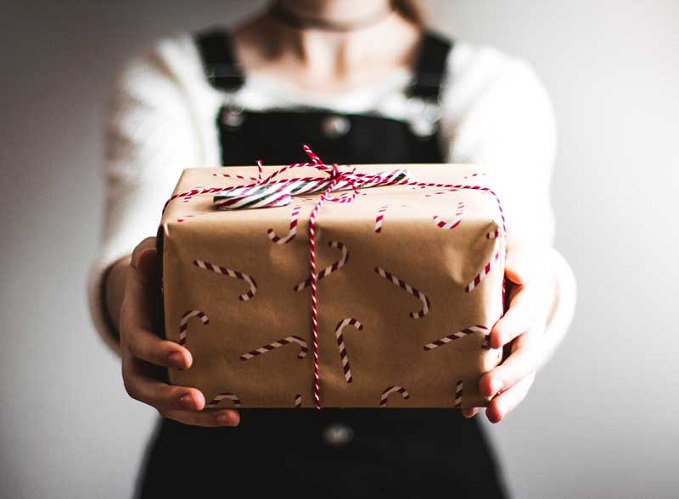 Operation Christmas Spirit
The mission of Operation Christmas Spirit is to express gratitude and share appreciation for the sacrifices of activity duty military families.
The organization has an Adopt-A-Family Program as well as programs that give toys to children and gifts for single service members.
Eligibility includes:
Rank of E1 to E5
Any rank with 4+ children
Any rank with justification of need
You can apply for Operation Christmas Spirit support here.
YMCA Operation Holiday Joy
Operation Holiday Joy provides food and gifts to junior enlisted service members and their families during the holidays. Since their inception in 2004, over 25,000 baskets of food and 320,000 toys have been donated to service members and their families.
Many different Armed Services YMCA locations participate in the program.
You can find your local branch here.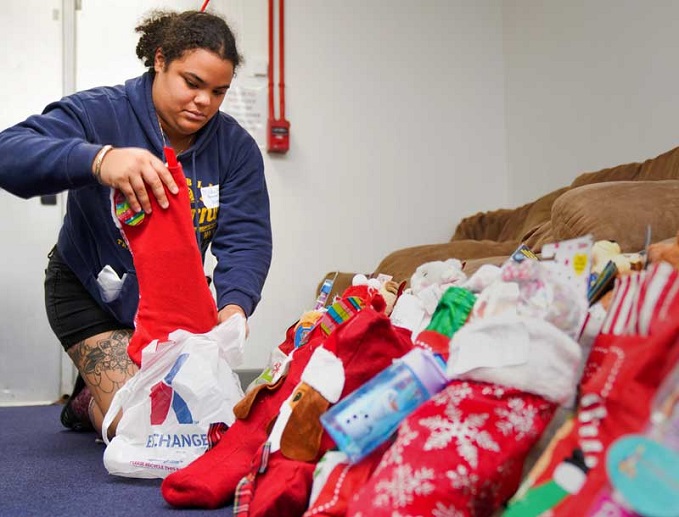 Veterans' Service Organizations
Your local Veterans' Service Organizations (VSO) also provide a large variety of holiday support to Veterans and their families.
This often includes Adopt-A-Family Programs, holiday meals, grocery gift cards, and toy drives. You can look up your local VSOs here.
USO
This year the USO has a program called USO Holidays 2020. Each USO has different programs going on throughout the holidays with everything from Thanksgiving and Christmas meals, to photos with Santa, and gift giveaways.
With 230 locations worldwide, there are probably free holiday events, holiday discounts for Veterans and giveaways near you!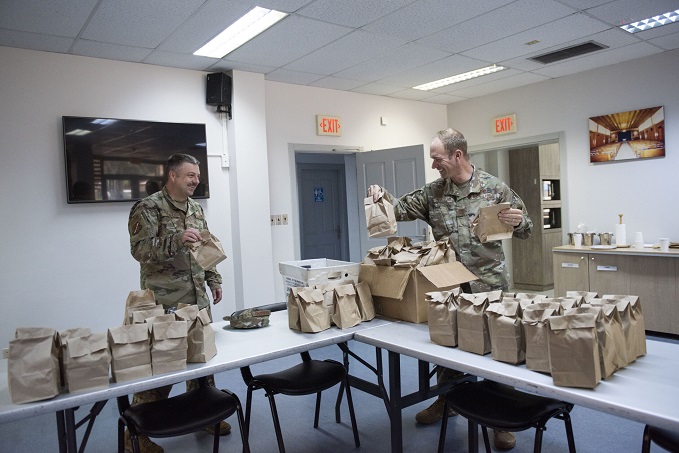 Soliders' Angels
Soldiers' Angels matches volunteer donors with military families in need through their Adopt-A-Family program. At a minimum the military family gets presents for the kids and a grocery gift card to help buy holiday dinner.
If interested in applying, you'll need to demonstrate financial need and meet one of the following:
Deployed and rank of E1 through E6
Family of a Post 9-11 wounded, ill, or injured service member or Veteran
Family is enrolled in HUD/VASH program
You can sign up for holiday support here. The Adopt-A-Family application window closes on December 7th, 2020.
Spirit of Sharing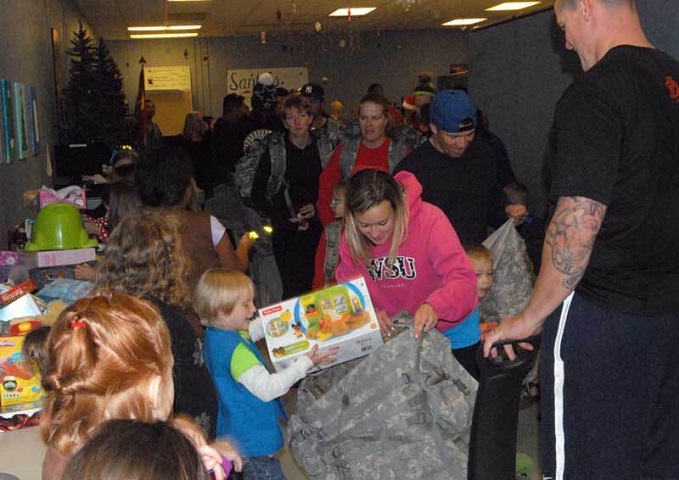 The Spirit of Sharing (SOS) focuses on helping military families in Southern California. While they provide assistance throughout the entire year, they put special emphasis on the holiday season.
They've provided toys and food for over 1,500 children since 1998.
The organization has an Adopt-A-Family Program as well as toy and food drives. Families can be nominated here.
Financial Assistance
Operation HomeFront
Operation HomeFront offers help current and former service members who need help getting through short-term financial struggles. To be eligible you must meet one of the following criteria:
Rank of E1-E6
Suffered a post 9/11 wound, illness, or injury in the line of duty 
You will also need to submit household income information. You can also check out the local events near you for holiday toy drives and holiday meal events for both Thanksgiving and Christmas.
Stipends
Family Separation Allowance
If you are a service member on an unaccompanied tour, you may be entitled to Family Separation Allowance (FSA) of up to $250 per month.
You'll need to fill out DD Form 1561 to substantiate FSA.
Family Subsistence Supplemental Allowance
The Family Subsistence Supplemental Allowance (FSSA) is a DoD program that assists eligible service members with feeding their families. The goal is to increase the total household income to the level that your family is no longer eligible for the Supplemental Nutrition Assistance Program (SNAP).
Eligibility for service members is based on total household income less than 130% of the Federal Poverty Line. See the table below for examples:
| Number of Family Members | Federal Poverty Line | Eligibility at 130% |
| --- | --- | --- |
| 1 | $12,760.00 | $16,588.00 |
| 2 | $17,240.00 | $22,412.00 |
| 3 | $21,720.00 | $28,236.00 |
| 4 | $26,200.00 | $34,060.00 |
| 5 | $30,680.00 | $39,884.00 |
| 6 | $35,160.00 | $45,708.00 |
| 7 | $39,640.00 | $51,532.00 |
| 8 | $44,120.00 | $57,356.00 |
The rate of FSSA depends on household income and number of dependents, but you may be eligible for a non-taxable monthly entitlement up to $1100. You can visit the FSSA website to see if you qualify.
Travel Holiday Discounts for Veterans and Service Members
Many different holiday discounts for Veterans are available for your travel plans this season.
Veterans Advantage is an organization partnering with many different businesses to bring holiday discounts for Veterans and service members. You can get the following discounts by verifying your military status with Veterans Advantage.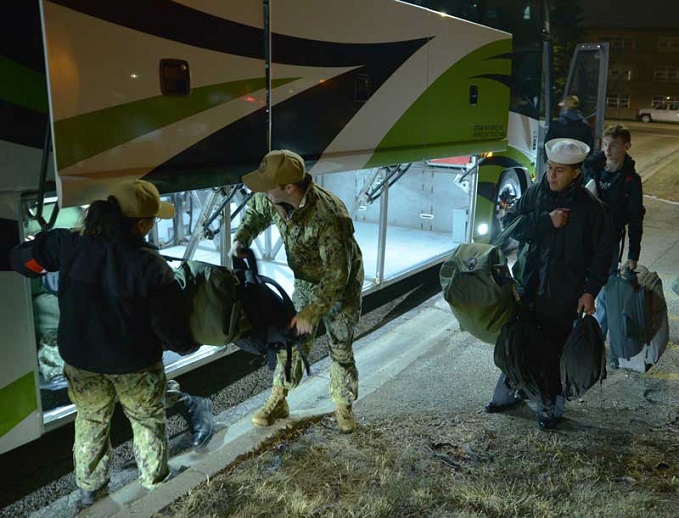 Airline Holiday Discounts for Veterans and Service Members
American Airlines offers the highest airfare discount at 10% off. Alaska Airlines, JetBlue, Hawaiian Airlines, and United Airlines also offer 5% off their fares.
One of the most military friendly options for air travel is Southwest Airlines. They offer military rates for active duty passengers, which are usually cheaper than their mid-level tickets and are sometimes available last minute.
Just call the airline and ask for the active duty military rate at 1-800-I-FLY-SWA. You don't need to register for Veterans Advantage to take advantage of Southwest's military policy. You may even discover that they have some holiday discounts for Veterans and service members that are not listed on their website. Just ask!
Car Rental Holiday Discounts for Veterans and Service Members
Car rental holiday discounts for Veterans involve a bit more searching, as they can vary. Here are some of the top rental car discounts available.
Hotel Holiday Discounts for Veterans and Service Members
If you are traveling this holiday season and staying at a hotel, always ask if they have a military discount. Even if the hotel didn't make it onto this list, they may have a military special!
Extended Stay America offers the highest military discount on this list, at up to 40% off of your stay.
The following chains all offer up to 20% off:
Choice Hotels and Econo Lodge offer up to 15% off. Choice Hotels include Cambria Suites, Comfort Inn, Comfort Suites, Sleep Inn, Quality Inn, MainStay Suites, Econo Lodge, and Rodeway Inn.
Finally, Hilton Hotels offer up to 10% off your stay.
The Armed Forces Vacation Club is a great option for longer-term stays, as they have affordable vacation rentals for the whole family starting at $359 per week.
Basic membership is free, but if you book at least several months in advance you'll have more options as the deals go fast.
Mental Health for You and Your Families During the Holidays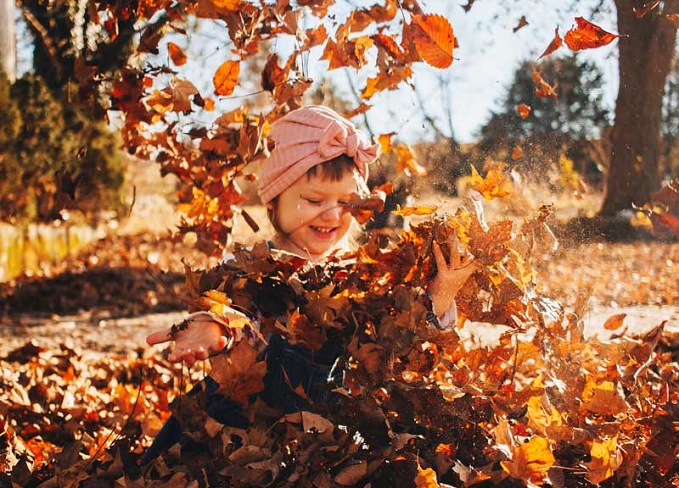 Even with all of the holiday discounts for Veterans and support options for service members, the holiday season for Veterans with mental health issues can be rough.
We included a few resources below to help lower stress levels and focus on enjoying the holiday season.
Wellness Resources for Dealing with Stress
Developing healthy habits for coping with stress can help curb problems down the road.
The Importance of Self-Care
Self-care for everyone involved is a great way to ensure the smoothest holiday season. Healthy habits will help you push through the holiday season with a smile on your face. Here are a few self-care tips:
Take time for yourself – even if only 5-10 minutes a day
Try a few minutes of meditation
Keep up with exercise throughout the holidays
Make sure you aim for 6-8 hours of sleep
We know there are many temptations, but eating healthy foods as much as possible will keep you happy and healthy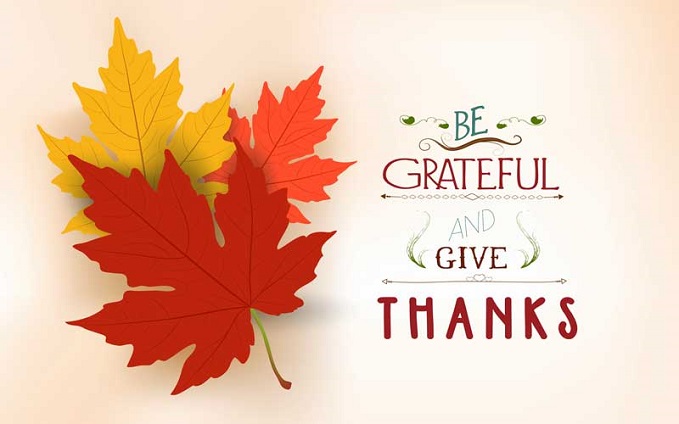 Meditation and Mindfulness
Lifestyle practices, like meditation, can make a big difference in your daily outlook. The ability to be mindful will help you stay present and enjoy the holidays instead of getting caught up in the small things.
Mindfulness Coach 2 is an app developed by the VA to help Veterans learn how to practice mindfulness. The VA also has guided meditation audio files that will help you gradually learn how to practice meditation.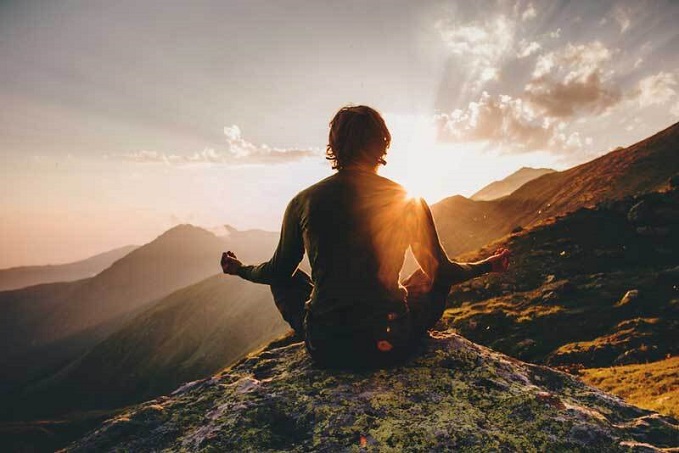 Use an App to Help Relax
Breathe2Relax is a helpful app that focuses on simple relaxation and stress management techniques. You can easily follow along with step by step instructions to improve your quality of life for free. The app is available for both Apple and Android devices.
Calm is another app used for sleep and meditation.
Millions of people use Calm to experience better sleep, lower stress their levels and decrease anxiety. There is a free version of the Calm app that has some restrictions or you can try a free 7-day trial of the premium version. After the free trial, the premium costs about $70-a-year, or a little less than $6 per month.
It's Okay to Seek Professional Help
It takes strength to seek help. Sometimes Veterans need more help than family or friends can give, and that's okay. We debunk several of the myths surrounding Mental Health here. Know that you aren't alone!
Dealing with Being Apart Through the Holidays
It's never easy to be separated from loved ones, and the holidays can be especially difficult no matter how many holiday discounts for Veterans or giveaway programs you can find.
Sometimes you just want to commune with your family or loved ones. If someone in your family is geographically separated, make an effort to stay connected with them.
Here are a few ideas on staying connected:
Spend the holidays together virtually.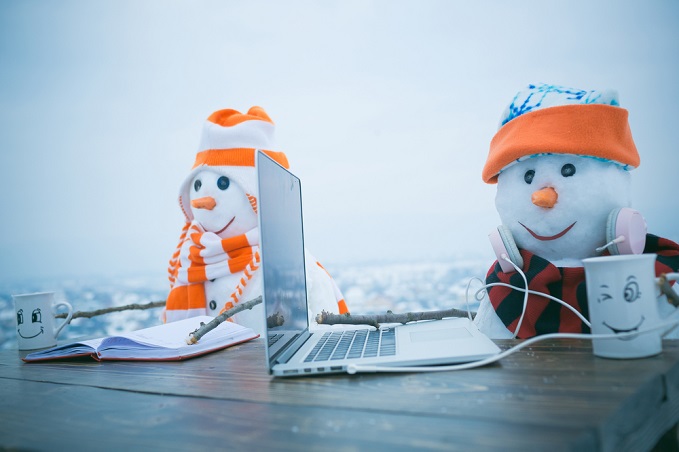 Plan a time with your loved one to connect via FaceTime, Skype, Zoom or another video chat service of your choice. Make them feel connected to an event back home, even if you have to plan it around their availability.
Send physical items to a deployed loved one.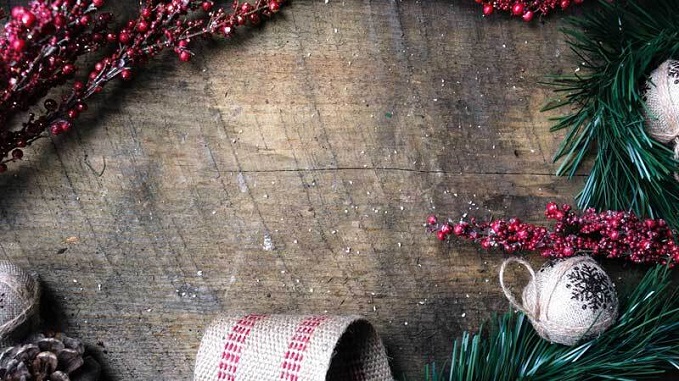 This can be letters, photos, crafts, food you've made or anything that will make your service member feel loved. Letters and care packages are very much appreciated, especially during the holiday season.
Get involved in your local community.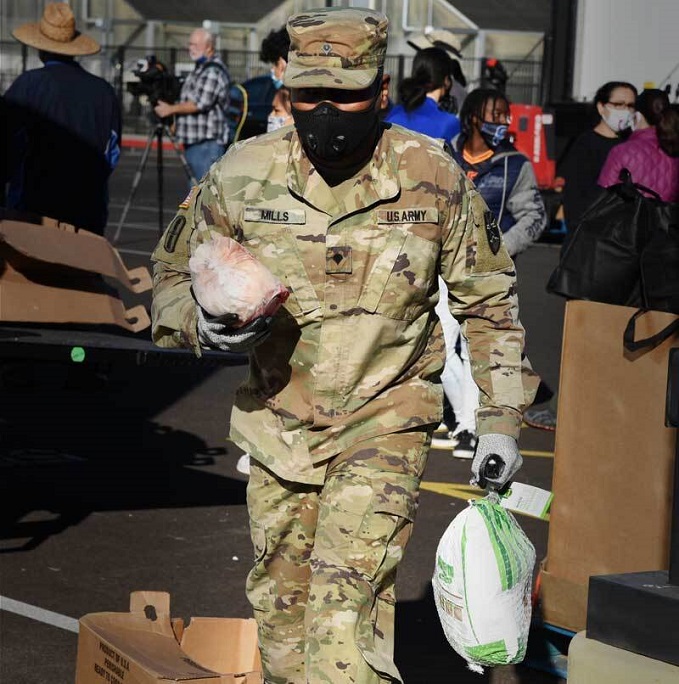 We know 2020 has been a tough year for many, and everyone at VA Claims Insider wishes you a wonderful holiday season!
We hope you and your family will take advantage of the programs and holiday discounts for Veterans and service members that are available, but should you want more, be sure to check out our post on "Best Discounts for Veterans in 2021 with 300+ Top Discounts Revealed."
Enjoy the season as much as possible and from all of us here at VACI, Happy holidays!
The appearance of U.S. Department of Defense (DoD) visual information does not imply or constitute DoD endorsement.
Are you STUCK, FRUSTRATED and UNDERRATED?
You are not alone! We are Veterans helping Veterans!
Become an Elite Member and work with our Veteran Coaches to get the rating you deserve! 
---
About the Author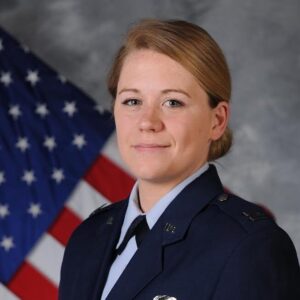 Trisha Penrod
Trisha Penrod is a former active-duty Air Force officer. As an Intelligence Officer, she led teams of analysts to apply advanced analytic skills to identify, assess, and report potential threats to U.S. forces.
Trisha attended the U.S. Air Force Academy and holds an MBA from Webster University. After receiving an honorable discharge in 2018, Trisha worked as a growth marketer and utilizes her analytic skills to help others accomplish their business goals.