It's been 20 years since you separated from the United States Military, and you notice recurring headaches, anxiety, and memory loss. You also feel confused about specific environments, and you do not know why. You faithfully served for 20 years, and you enjoy every minute of it. After you, you have transitioned into the civilian realm, and have a great job. The symptoms mentioned above that the Veteran correlates to Chronic Organic Brain Syndrome, which is severe and may worsen if not treated properly. Organic Brain Syndrome is commonly occurring in older adults. However, they can affect younger adults as well.
As we get older, our brain capacity starts to deteriorate, therefore forgetting things quickly. In Chronic Brain Syndrome, it is evident that the person begins to forget simple tasks and will get frustrated. Their cognitive functions may not be working correctly, such as understanding language. It is imperative to understand what you are dealing with and what your options are going forward. While you can get VA Disability Compensation for this, you must know what to get checked out by the doctor.
What are the Symptoms of Chronic Organic Brain Syndrome?
Depending on the cause of the syndrome, the symptoms will vary. As a result, the Veteran will experience the following:
Constantly being a confused state
Difficulty remembering short-term events and simple things
Feeling anxious at all times
Recurring headaches (those suffered a concussion, or TBI will have more)
Difficulty to concentrate or focus
Driving is difficult
Vision changes
The symptoms listed above are the most commonly found in people experiencing Organic Brain Syndrome. It is essential to know if you start experiencing signs, it would be in your favor to contact your physician and get yourself checked out. One of the reasons why these symptoms occur may or may not be dangerous, however, it is best to sure to ask your physician just in case. The trip to your primary care physician might be the determining factor to do some tests.
While the symptoms may occur in older adults, they can be present in younger adults. Younger adults might be affected, so it's also wise to contact your primary care physician if the symptoms become more prominent.
We mentioned earlier that the symptoms vary depending on the causes. We will now discuss what can cause Organic Brain Syndrome.
Causes of Chronic Organic Brain Syndrome
We've heard of older adults that have experienced dementia, Alzheimer's disease, or Parkinson's Disease. You might personally know someone, or someone in your family is currently battling going through the disorders.
The causes we are referring to are a neurodegenerative disease that can lead to the Chronic Organic Brain Syndrome, which can vary from person to person.
The following is a list of causes that contribute to the syndrome:
Parkinson's Disease
Alzheimer's Disease
Prion Disease
Huntington's Disease
Dementia
Multiple Sclerosis
Listed below are descriptions of these diseases and how it can lead to Organic Brain Syndrome.
Parkinson's Disease — a neurological disorder that progresses over time, and the person will have trouble with movement.
Alzheimer's Disease – this is a form of dementia, which is memory loss and difficulty comprehending certain things. Alzheimer's can severely inhibit one from enjoying daily life activities.
Prion Disease – occurs when your brain functions abnormally due to a protein trigger.
Huntington's Disease – the nerve cells in your brain continuously break down, which affects the physical body, emotions, and thinking abilities. Unfortunately, there is no cure.
Dementia – memory loss and your mental capacity deteriorate throughout time.
Multiple Sclerosis – the Central Nervous Systems (CNS) affected by the immune system attacking myelin, a protective layer of nerve fibers. The effect is inflammation and scar tissue, which makes it difficult for your brain to send signals to the body.
What Type Of Risks Are Involved?
Depending on your current lifestyle, the risk will vary from person to person. If exposed to heavy metals daily, you can increase your risk of Chronic Organic Brain Syndrome. The exposure of heavy metals, which include lead and mercury, has a direct effect on the nervous system causing damage over time. With heavy metals as a high risk, you are apt to have a deteriorated mental function.
Other risk factors include:
Overage 60 years old
A cardiovascular disease
Diabetes, especially Type II
Playing sports with a high risk of head trauma (football)
These risk factors mentioned above are what patients have experienced in the past. It is essential to keep yourself active even after 60 years old. Along with keeping yourself busy, such as walking, you will help yourself by lessening the chances of being diagnosed with Chronic Organic Brain Syndrome.
Diagnosis
Some believe that Chronic Organic Brain Syndrome is caused strictly by a mental disorder. That is false. The symptoms are quite similar to mental disorders, such as depression and schizophrenia. For a diagnosis to be accurate, the medical professional will run diagnostic tests. The tests will be a sure way of differentiating symptoms of a mental disorder.
These tests are:
MRI Scan (Head) – utilizes magnets and radio waves to show detailed pictures of the brain
CT Scan (Head) – uses X-ray images to create images of the brain, eye sockets, and sinuses. The CT scan shows the soft tissue.
Positron Emission Tomography (PET) scan – uses a special dye that includes radioactive tracers injected into a vein. The tracers spread throughout the body. Anybody damage will show up.
Electroencephalogram (EEG) is measuring electrical activity in the brain. We will detect any issues with electrical activity.
Treatment
Each person will have different treatments for these brain injuries depending on the cause of the syndrome.
Treatments include:
Ample rest to ensure injuries give time to heal
Pain medications
Antibiotics which clears the infections for the brain
Surgery for severe brain damage
Occupational therapy to learn everyday skills
Physical therapy for strength, coordination, and flexibility
These treatments will need to happen consistently. There is no one-time treatment and will need to be recommended by your primary care physician. You, primary care physician, will prescribe the duration and the frequency of the procedures. It is recommended to ask your physician any questions if unsure about the treatments.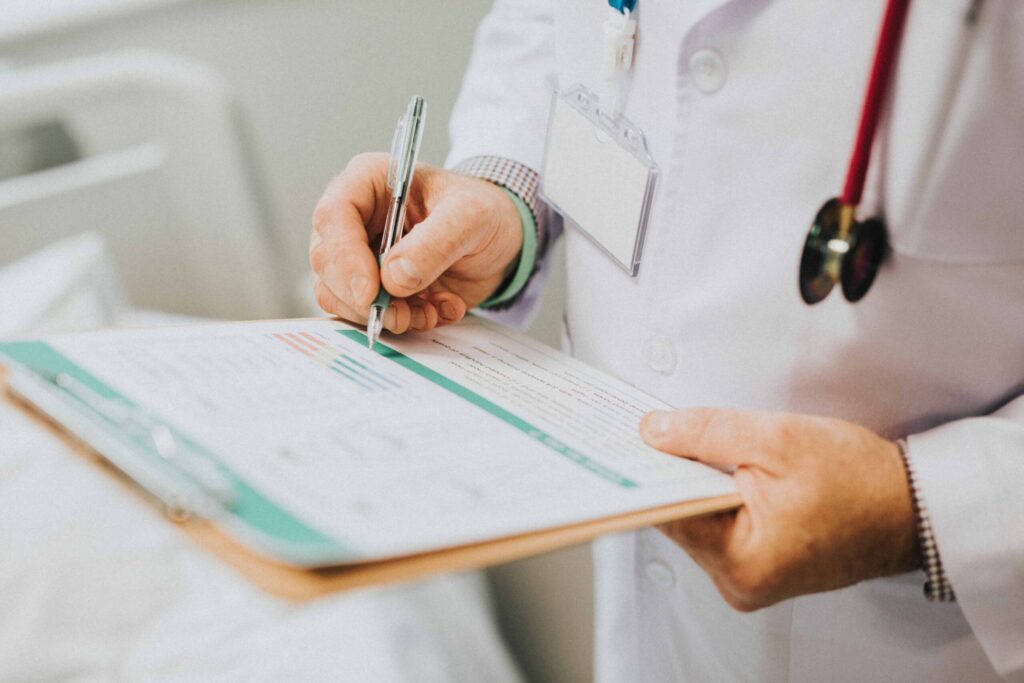 What's Next?
Need help with claiming for your Chronic Organic Brain Syndrome?
VA Claims Insider (VACI) has all the resources for you to process your claim promptly. VA Claims Insider has a robust team of Veteran Coaches who can work with you to get the resources and information you need. Tired of waiting around for the VA?! Sign up here to start working with your own coach on your VA Claim!