Hi Veterans, Brian Reese here from VA Claims Insider, and today, I'm covering Virginia veterans benefits. If you live in (or may be moving to) this historic Commonwealth, then read on because this guide is for you!
The Virginia Department of Veterans Services (DVS) administers a range of state-sponsored benefits for veterans and their dependants such as financial, housing, employment, education, recreation, and other benefits. You can visit the DVS website to learn more about the activities, services and benefits they can assist with if you are an in-state Veteran or family member of a Virginia disabled veteran.
VA Claims Insider has built this Insider's Guide to Virginia veterans benefits and it's FREE as our gift to you. So kick back with a cold drink and get ready to explore the Southern hospitality of Virginia!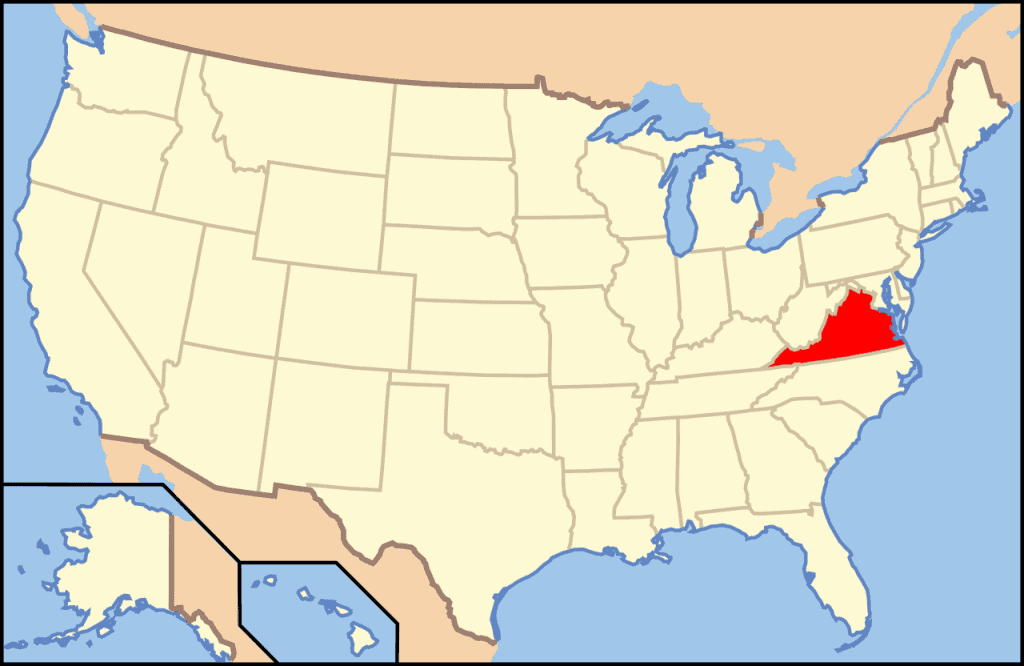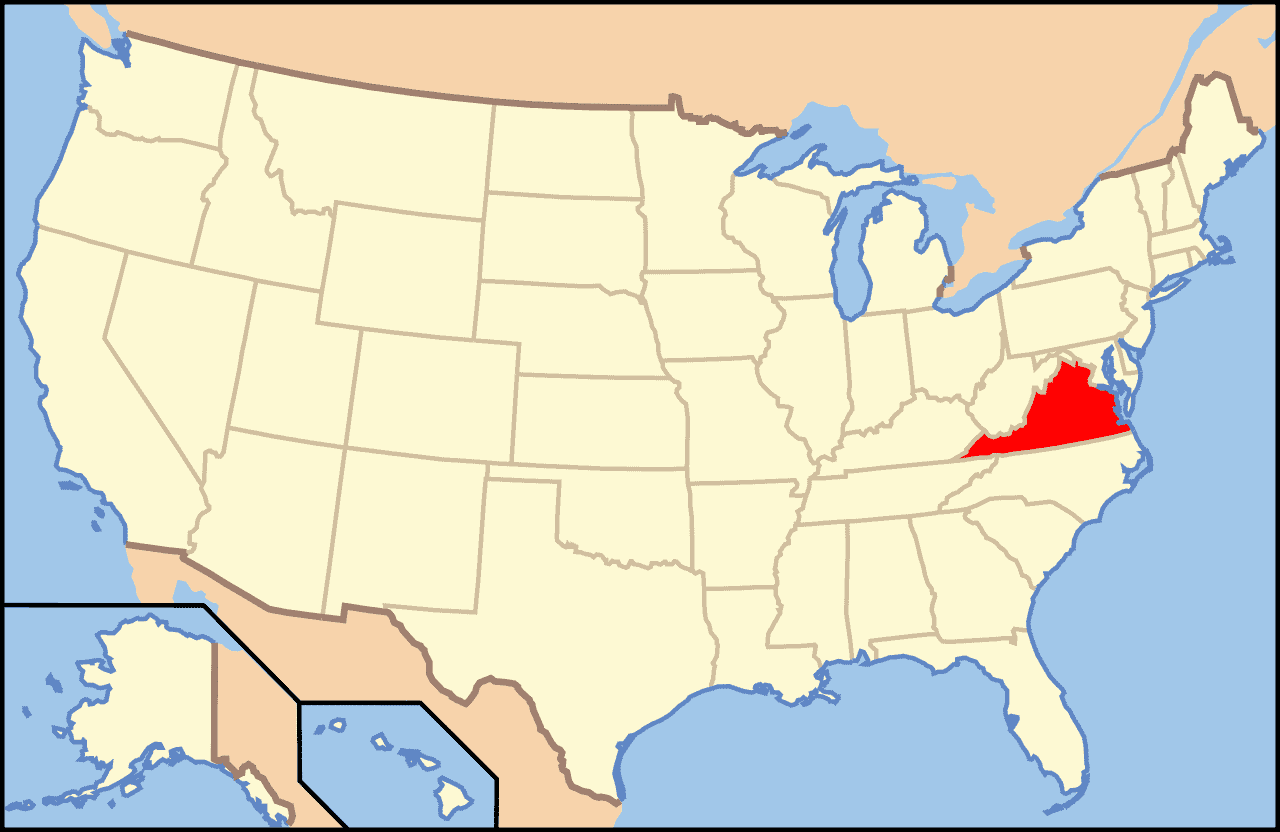 Overview of Virginia Military Life
According to data from the U.S. Census Bureau released in July 2019, The State of Virginia has the 7th largest veteran population among all the states. Below are some quick facts about Virginia's veteran population as compared to the rest of the states:
Veteran population: 10.6% (687,271) (7th)
Adult civilian population: 6.5 Million (12th)
Veteran unemployment: 2.7% (45th)
Veteran poverty rate: 4.5% (lowest)
Veterans with a disability: 22.2% (49th)
The Commonwealth is home to 32 military and training bases, second in the nation only to California which has 41 bases. It's also home to the Virginia Military Institute (VMI), a public military college in Lexington, Virginia founded in 1839 that is the first public Senior Military College in the United States.
All four branches of the service have at least one base in Virginia, but Norfolk, VA is home to the U.S. Navy's fleet of aircraft carriers for the East coast. With so many Virginia veterans, let's take a deep dive into Virginia veterans benefits.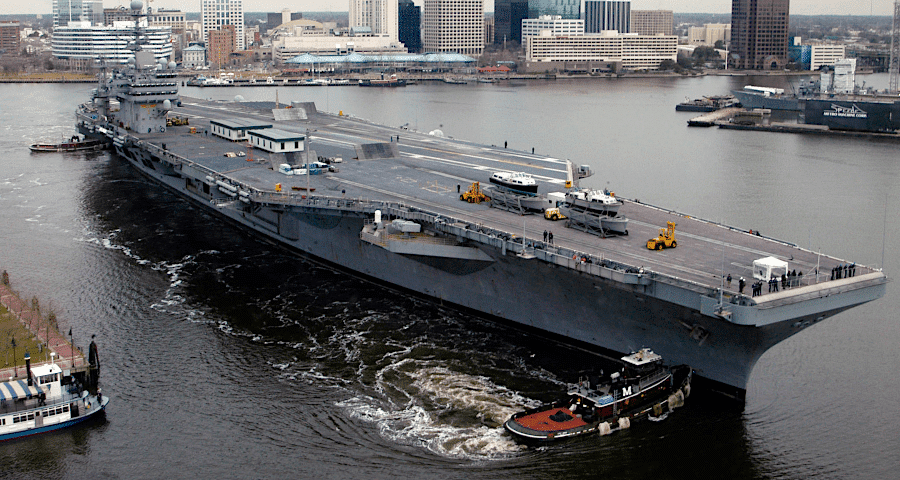 Virginia Veterans Benefits: Financial Benefits
Income Tax
Up to $15,000 of military basic pay may be exempted from Virginia income tax.
Disabled Veterans Real Estate Tax Exemption
Veterans with a VA 100% disability are exempt from property taxes on their home. The surviving spouse may also be eligible.
Virginia Veterans Benefits: Housing & Healthcare Benefits
Virginia Veteran's Health Administration Centers
Veterans Health Administration – VISN 5: VA Capitol Health Care Network
Veterans Health Administration – VISN 6: VA Mid-Atlantic Health Care Network
Facility
Address
Phone
Hampton VA Medical Center
100 Emancipation Drive, Hampton, VA 23667
757-722-9961
Hunter Holmes McGuire
VA Medical Center
1201 Broad Rock Boulevard  
Richmond, VA 23249

804-675-5000
Salem VA Medical Center
1970 Roanoke Boulevard, Salem, VA 24153
540-982-2463
540-982-2463
Charlottesville CBOC
590 Peter Jefferson Pkwy, 2nd Floor, Suite 250, Charlottesville, VA 22911
434-293-3890
Chesapeake CBOC
1987 S. Military Hwy, Chesapeake, VA 23320
757-722-9961
Danville CBOC
705 Piney Forest Rd, Danville, VA 24540
434-710-4210
Fredericksburg at Southpoint CBOC
10401 Spotsylvania Ave., Suite 300, Fredericksburg, VA 22408
540-693-3140
Fredericksburg CBOC
130 Executive Center Parkway  
Fredericksburg, VA 22401
540-370-4468
Lynchburg CBOC
1600 Lakeside Dr, Lynchburg, VA 24501
434-316-5000
Staunton CBOC
102 Lacy B. King Way, Staunton, VA 24401
540-886-5777
Tazewell VA Clinic
388 Ben Bolt Ave Tazewell, VA 24651
276-988-8860
Virginia Beach CBOC
244 Clearfield Ave, Virginia Beach, VA 23462
757-722-9961
Wytheville CBOC
165 Peppers Ferry Road, Wytheville, VA 24382
276-223-5400
Norfolk Vet Center
3132 Lynnhurst Blvd, Chesapeake, VA 23321
757-623-7584
Richmond Vet Center
4902 Fitzhugh Avenue, Richmond, VA 23230
804-353-8958
Roanoke Vet Center
1401 Franklin Rd SW Suite 200  
Roanoke, VA 24016
540-342-9726
Virginia Beach Vet Center
324 Southport Circle, Suite 102  
Virginia Beach, VA 23452
757-248-3665
Veterans Health Administration – VISN 9: VA MidSouth Healthcare Network
Bristol VA Clinic
2426 Lee Highway, Bristol, VA 24202
276-645-4520
Jonesville VA Clinic
32613 Wilderness Road, Suite 101
Jonesville, VA 24263
276-346-2595
Marion VA Clinic
4451 Lee Highway, Marion, VA 24354
276-783-2126
Norton VA Clinic
654 Highway 58 East, Norton, VA 24273
276-679-8010
Vansant VA Clinic
1941 Lover's Gap Road, Suite A
Vansant, VA 24656
276-597-2305
Veterans Benefits Administration – Northeast District
Veterans Benefits Administration – Southeast District
Roanoke Regional Office
210 Franklin Rd, SW. Roanoke, VA 24011
800-827-1000
Intake Site At Fort Eustis IDES
IDES BLDG, 579 and 576 Jefferson Ave, Ft. Eustis, VA 23604
800-827-1000
Intake Site At Fort Lee
1403 Mahone Ave, Fort Lee, VA 23801
Intake Site At Langely Air Force Base
45 Nealy Ave. Bldg 15 Ste. 100, Hampton, VA 23665
Intake Site At Little Creek Naval Amphibious Base
Fleet & Family Support Center
Norfolk, VA 23511
Intake Site At Norfolk NB
Regional TAP Office Building U93
Norfolk, VA 23511
Intake Site At Oceana Naval Air Station
Fleet & Family Support Center
Norfolk, VA 23511
Intake Site At Portsmouth Naval Hospital
Fleet & Family Support Center
Norfolk, VA 23511
Roanoke Regional Loan Center
116 North Jefferson Street
Roanoke, VA 24016
800-827-1000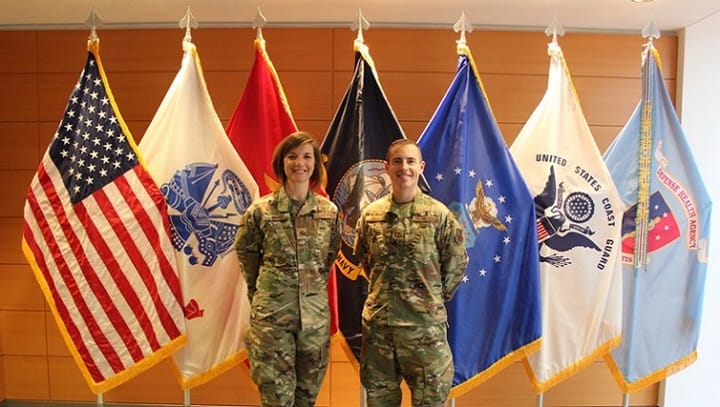 Virginia Veterans Benefits: State Veterans Homes
The Virginia Department of Veterans Services (DVS) State Veterans Homes provide affordable, long-term nursing care for Virginia's veterans. The veterans care centers in Richmond and Roanoke are first-class facilities designed to enhance quality of life with a clean, caring, and dignified setting appropriate for those men and women who have served our country with honor. Two additional care centers are under construction.
Sitter & Barfoot Veterans Care Center (Richmond)
Named after two Medal of Honor recipients – Colonel Van Barfoot and Colonel Carl Sitter – The Sitter & Barfoot Veterans Care Center (SBVCC) is located on the campus of the McGuire VA Medical Center in Richmond, Virginia and is operated by the Virginia Department of Veterans Services. This single-level facility features 200 single-occupancy rooms in four nursing units: two 60-bed skilled nursing care units, one 40-bed skilled nursing care unit and one 40-bed secure Alzheimer's dementia unit with enclosed courtyards.
SBVCC accepts payment from private insurers, Medicare and Medicaid. Most veterans also qualify for the VA per diem facility credit.
Admission Criteria:
Honorable discharge from the U.S. Armed Forces
Virginia residency at the time of admission or entry into active duty from Virginia
Meets medical requirements for nursing home care
Address:
Sitter & Barfoot Veterans Care Center
1601 Broad Rock Blvd.
Richmond, VA 23224
Contact: Kim Elliott
(804) 371-8000
[email protected]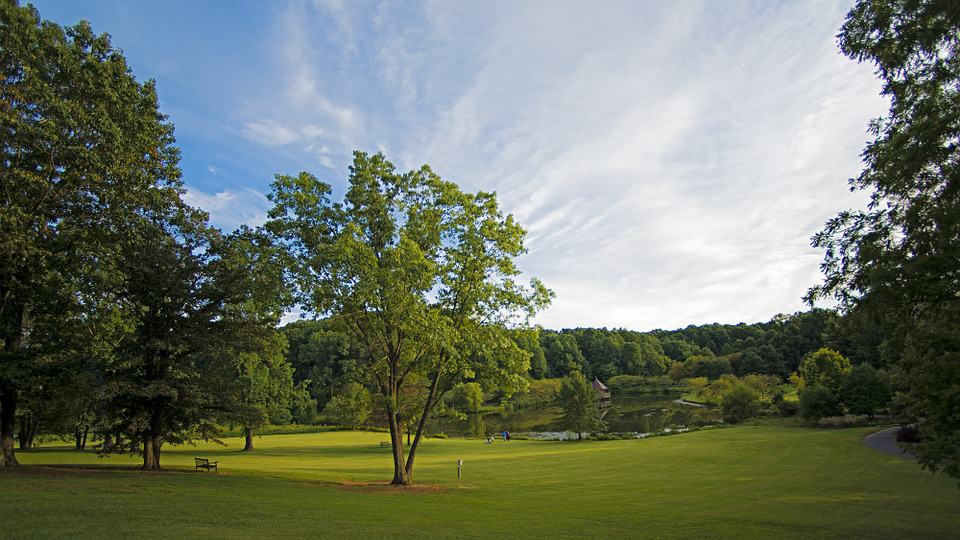 Virginia Veterans Benefits: Care Center (Roanoke)
The Virginia Veterans Care Center (VVCC) is one of two state homes for veterans in the Commonwealth of Virginia providing affordable, high quality, comprehensive nursing, short-term rehabilitative, and domiciliary care to Commonwealth of Virginia residents who are admitted to the VVCC.
The Virginia Veterans Care Center has 224 beds in the facility and provides comprehensive, high quality care with on-site laboratory work, x-rays, physical therapy, podiatry care, and many other ancillary health care services. The Salem VA Medical Center is also located next door for additional services for those qualified.
Additionally, the building and grounds offer an array of amenities to include wheelchair accessible nature trails and deck, library, chapel, barber shop, and billiard room. The facility is nestled in the landscape of the Blue Ridge mountainside and has been enjoyed by our veterans since it was opened on Veterans Day, 1992.
Address:
Virginia Veterans Care Center
4550 Shenandoah Avenue
Roanoke, VA 24017
Contact: Heather Whiteheart, Director of Admissions/Marketing
(540) 982-2860 (phone)
(540) 982-1907 (fax)
[email protected]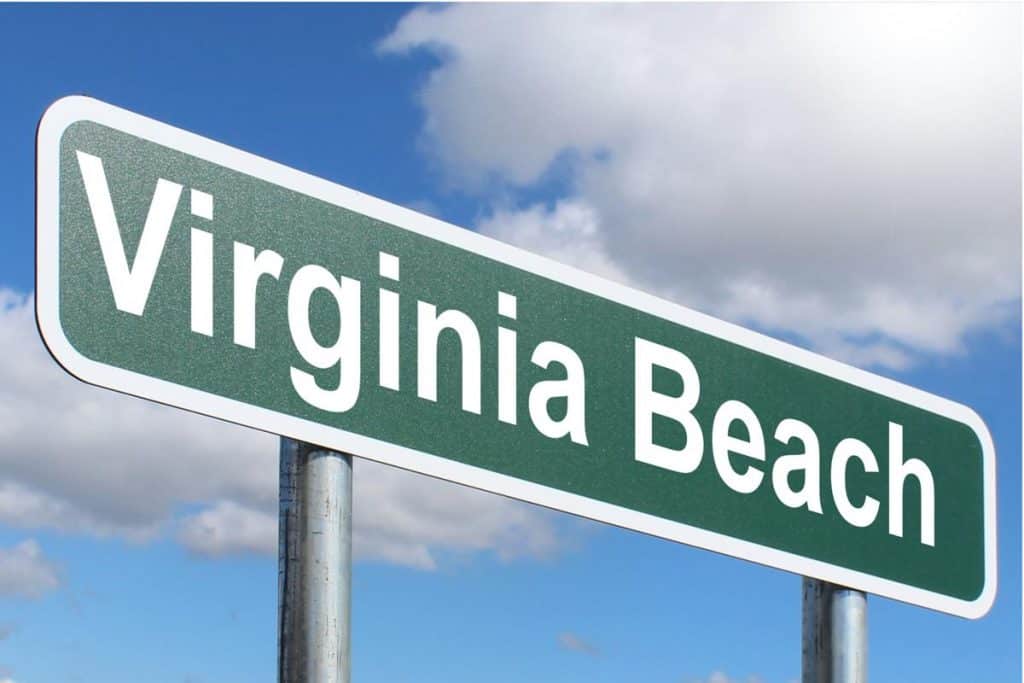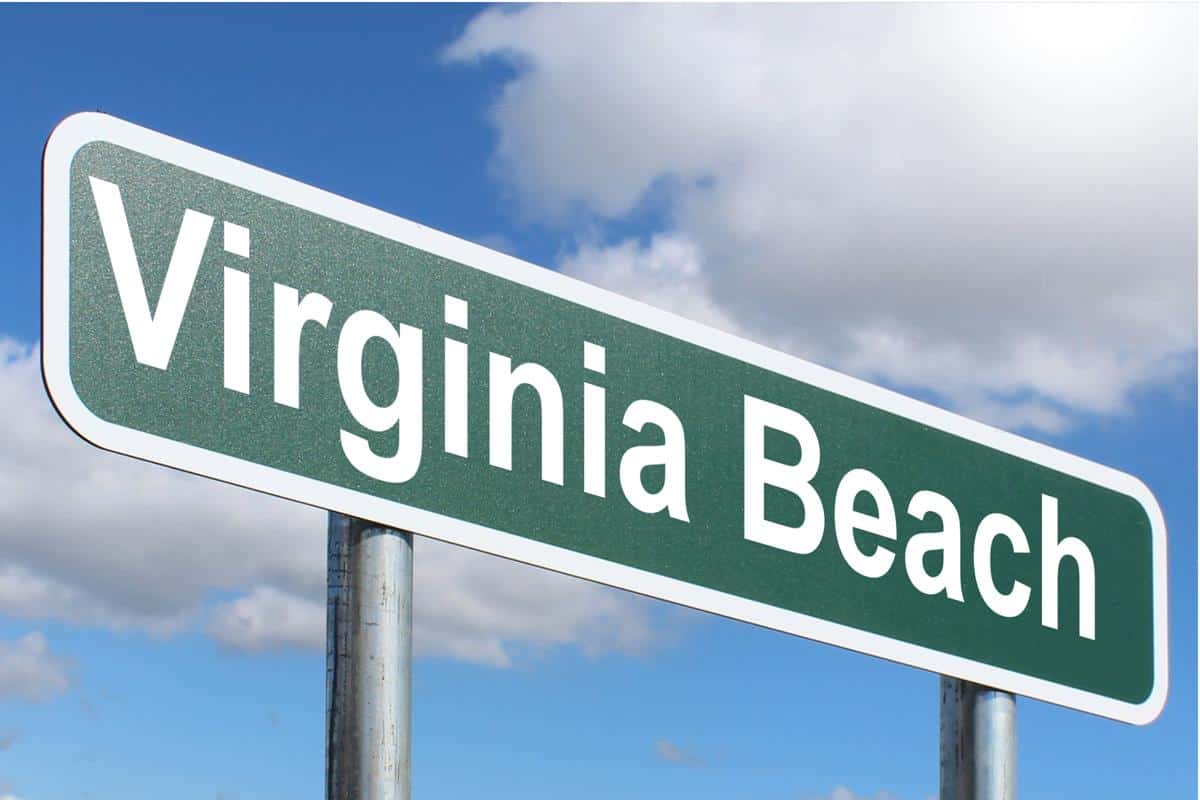 Virginia Disabled Veteran Benefits: Employment Benefits
Veterans Preference For State Jobs
Veterans seeking state employment can get a 5% addition to their test score. Disabled veterans can get a 10% addition.
Virginia Values Veterans (V3) Program
A program of the Commonwealth of Virginia Department of Veterans Serviceswhose mission is to educate and train employers throughout the Commonwealth on the Value of Virginia's Veterans, and to help employers connect with these personnel assets to maximize the productivity of their workforce.
Virginia Veterans Benefits: Education Benefits
Virginia Military Survivors and Dependants Education Program
The Military Survivors and Dependents Program provides educations benefits to spouses and children of military service members killed, missing in action, taken prisoner, or who became at least 90 percent disabled as a result of military service in an armed conflict.
This program may pay for tuition and fees at any state-supported college or university in Virginia. Benefits are available for up to 36 months.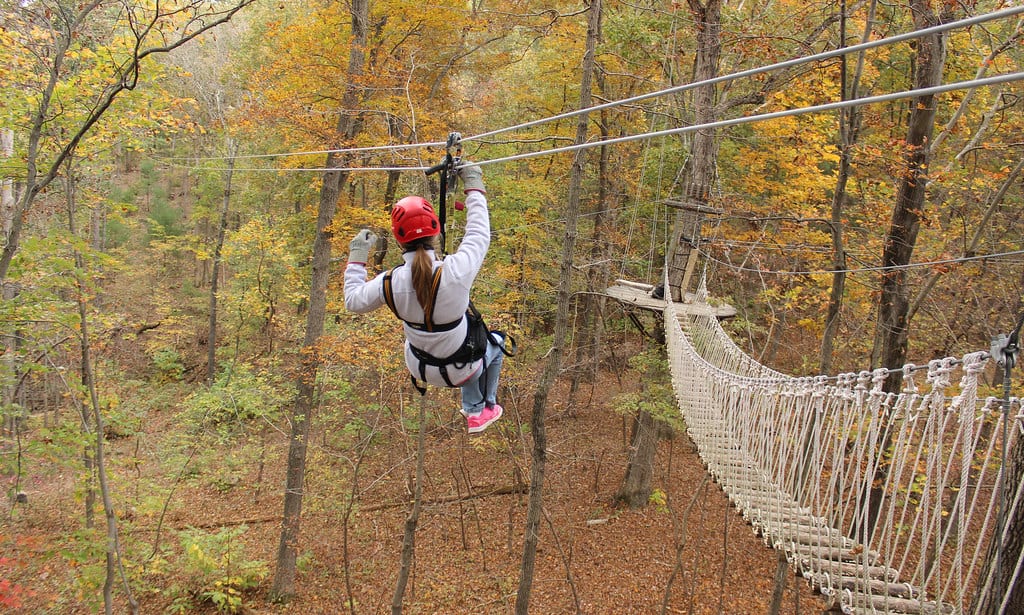 Virginia Disabled Veteran Benefits: Recreational Discounts, Licenses & Passes
Disabled Veteran Hunting & Fishing Licenses
Virginia offers a free lifetime hunting and fishing license, and a discounted saltwater license for Virginia resident veterans who are permanently and totally service-connected disabled.
Veterans with at least 70% VA disability can get discounted hunting and freshwater fishing licenses
State Park Admission
Veterans with 100% VA disability are eligible for free admission and parking and admission for the pass holder and anyone needed to assist them at Virginia state parks.
The pass also covers boat launch and horse trailer parking and a 50% discount on camping, swimming, shelters and equipment rental.
Virginia Veterans Benefits: Vehicle Licenses, Plates & Privileges
Veteran License Indicator
In Virginia as of July 1, 2018, Veterans of the U.S. Armed Forces have the option of adding a veteran indicator to their driver's license or ID card. Having the word "veteran" appear on your driver's license or ID card is a convenient way to demonstrate your veteran status. This option is offered by DMV on behalf of the Department of Veterans Services (DVS).
Resource: Virginia Department of Veteran Services
Virginia Veterans Benefits: Burial
Veteran And Eligibility Dependent Requirements;
According to the Virginia Dept. of Veteran's Services website:
Any member of the U.S. armed forces who dies on active duty, who retires from military service or who is honorably discharged is eligible for burial in one of Virginia's state veteran cemeteries.
Veterans legal spouse [widow or widower] and unmarried minor children under the age of 21 may be eligible for burial in a Virginia veteran's cemetery. Additionally unmarried adult children who become permanently incapable of self-support because of physical or mental disability before the age of 21 may also be interred. Other U.S. military service members and civilians may be eligible.
National Cemetery Administration – North Atlantic District
Alexandria National Cemetery
1450 Wilkes St.
Alexandria, VA 22314
703-221-2183
Ball's Bluff National Cemetery
Ball's Bluff Battlefield Regional Park
Leesburg, VA 20176
540-825-0027
City Point National Cemetery
10th Ave. and Davis St.
Hopewell, VA 23860
804-795-2031
Cold Harbor National Cemetery
6038 Cold Harbor Road
Mechanicsville, VA 23111
804-795-2031
Culpeper National Cemetery
305 US Ave. Culpeper, VA 22701
540-825-0027
Danville National Cemetery
721 Lee St. Danville, VA 24541
704-636-2661
Fort Harrison National Cemetery
8620 Varina Rd. Richmond, VA 23231
804-795-2031
Glendale National Cemetery
8301 Willis Church Rd. Richmond, VA 23231
804-795-2031
Hampton National Cemetery
Cemetery Rd. at Marshall Ave.
Hampton, VA 23669
757-723-7104
Hampton National Cemetery (VAMC)
Emancipation Drive, Hampton, VA 23667
757-723-7104
Quantico National Cemetery
18424 Joplin Rd. Triangle, VA 22172
703-221-2183
Richmond National Cemetery
1701 Williamsburg Rd.
Richmond, VA 23231
804-795-2031
Seven Pines National Cemetery
400 E Williamsburg Rd.
Sandston, VA 23150
804-795-2031
Staunton National Cemetery
901 Richmond Ave.
Staunton, VA 24401
540-825-0027
Winchester National Cemetery
401 National Ave.
Winchester, VA 22601
540-825-0027
Virginia Veterans Benefits: Conclusion
With so many military bases and veterans, both active duty and retired, the state of Virginia is a VERY friendly place to live if you're a disabled military veteran. You might be interested to know that Virginia is one of the top three states for a veteran to live in retirement, according to new research by WalletHub that studied 27 key metrics, ranging from veterans per capita to employment opportunities to tax friendliness.
With a relatively low cost of living, temperate climate, easy access to state parks and dozens of military bases and VA healthcare facilities to provide services, it may make a Virginia lover out of you!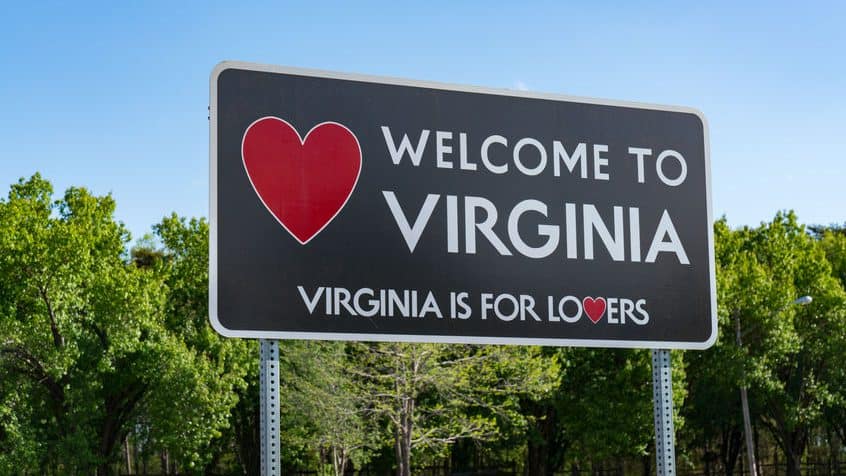 Deserve a HIGHER VA Rating? WE CAN HELP.
Join our premier education-based membership program, VA Claims Insider Elite, connect with an expert-level Veteran Coach (VC) within minutes, and finally get the rating you deserve. Click the button below to start for FREE.
---
About the Author
Brian Reese
Brian Reese is one of the top VA disability benefits experts in the world and bestselling author of You Deserve It: The Definitive Guide to Getting the Veteran Benefits You've Earned (Second Edition).
Brian's frustration with the VA claim process led him to create VA Claims Insider, which provides disabled veterans with tips, strategies, and lessons learned to win their VA disability compensation claim, faster, even if they've already filed, been denied, gave up, or don't know where to start.
As the founder of VA Claims Insider and CEO of Military Disability Made Easy, he has helped serve more than 10 million military members and veterans since 2013 through free online educational resources.
He is a former active duty Air Force officer with extensive experience leading hundreds of individuals and multi-functional teams in challenging international environments, including a combat tour to Afghanistan in 2011 supporting Operation ENDURING FREEDOM.
Brian is a Distinguished Graduate of Management from the United States Air Force Academy, Colorado Springs, CO, and he holds an MBA from Oklahoma State University's Spears School of Business, Stillwater, OK, where he was a National Honor Scholar (Top 1% of Graduate School class).