After working for weeks on your claim, the last thing anyone wants is to find out their application was denied. We have the top three reasons claims get denied, and what you can do to prevent this from happening.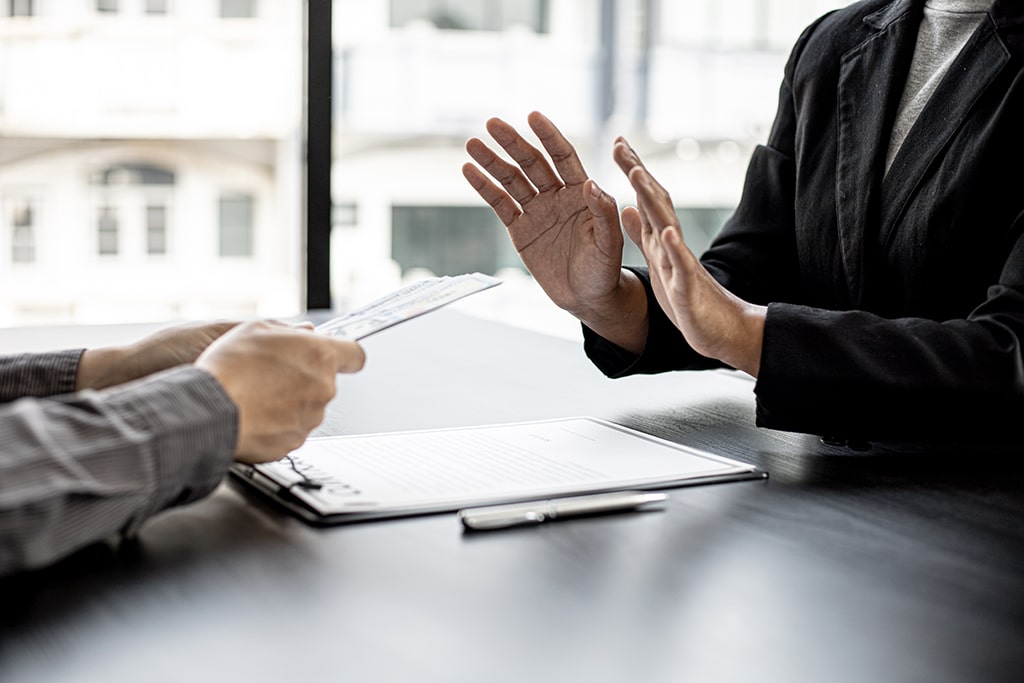 Reasons Claims get Denied #1 | No Service Connection
If your disability does not have a clear service connection, then you have no base for a claim. For example, if you have a pain in your knee but no doctor's records or a reason why from service your knee hurts, this is not a service connection. You need to figure out what event created the pain in your knee. Pair that with your military medical records and an exam from a doctor back home to solidify your diagnosis. If you are not in possession of your military medical records, try to obtain them to add to your file.
If your military records are missing, proof of the accident can be achieved through buddy letters. By having others write letters on your behalf, they can vouch for you in the place of medical records.
Reasons Claims get Denied #2 | Failure to Show Up for Your Appointment
Not showing up for your scheduled appointment is the best way to get your claim immediately dismissed. When your C&P exam is scheduled, you must show up. This is the easiest part of the whole process, but it is also the most common reason why claims get denied. If you cannot make it to your scheduled exam, ask to reschedule. If an emergency comes up and you unexpectedly are not able to make your appointment, write a letter to the VA explaining why and asking to reschedule. This rule also goes for your DBQ exam. Having a doctor provide a solid DBQ can make your claim, so make sure to attend this appointment!
Reasons Claims get Denied #3 | Filing Incomplete Claims
We understand the want just to get your claim turned in, but turning in a file before it is completed is really hurting yourself in the long run. By submitting incomplete applications, you are preventing yourself from getting the full benefits you could qualify for. Gain a copy of your C-File, get your buddy letters, show up to all of your appointments, and include all necessary information. Complete all the steps, and you will speed up the time it takes until you are receiving your compensation checks.
Overall, be very specific in everything you submit! Make sure you describe which leg you have pain is, what you think the pain is from, and if this is a previous condition. You do not want to leave your VA examiner guessing on anything.
If you complete all these steps and your claim is still denied, take the time to appeal it.
Top 3 Reasons WHY VA Claims Get DENIED (*LIVE* with Brian Reese VA)
Become an Insider!
We're Veterans helping Veterans Worldwide™, and since 2016 we've helped 10,000+ Veterans just like you INCREASE their VA disability rating!
---
About the Author
VACI
VA Claims insider is an education-based coaching/consulting company. We're here for disabled veterans exploring eligibility for increased VA disability benefits and who wish to learn more about that process. We also connect veterans with independent medical professionals in our referral network for medical examinations, disability evaluations, and credible Independent Medical Opinions & Nexus Statements (Medical Nexus Letters) for a wide range of disability conditions.