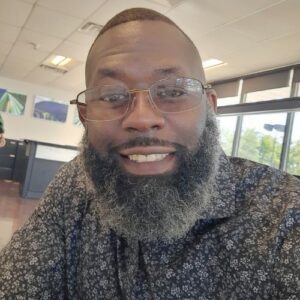 Samuel Wells
Business Development Representative, Engagement
A little about Samuel
I am an Army Vet, served in the Army for 8 years. Loved It! I am a father of 8 kiddos. My wife and I are the new hip version of The Brady Bunch aka The Wells Bunch. I have 4 kiddos and my Wife has 4 kiddos. I was born and raised in Tacoma Washington, now living in Fort Worth Tx. Fun Fact, I like to dance and I am scared of clowns due to the old classic movie IT.
I was 19 when I joined. I served 8 years in the Army. Follow my parent's footsteps. My father and mother are both Army Vets. I was a Combat Engineer 12B. I volunteered to join the Army. It was an honor to fight for my country just like my parent did before me. That is my inspirational experience. I do have service-connected disabilities. I had a very hard time getting my rating.
I chose to work for VA Claims Insider because I love my Vets. I am an Army Vet and I wanted to help. Plus I needed a career change and had a desire to work from home.