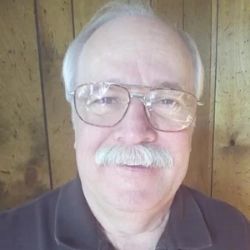 Donald Nadon
Veteran Coach
A little about Donald
I am the proud father of two daughters.  Both have completed their college education in their chosen fields of study.  They live in California with their mom (a protective, caring, and loving mother) and step-father (a good guy by the way). I live in Arizona with my partner Patricia. Together we live a quiet and private life traveling and enjoying the country in our free time. Constantly redecorating the interior of our home for each season of the year and every possible holiday and special occasion you can think of.
I have had two primary careers in my life, the first as a professional retailer and the other as a licensed insurance agent. I am quite organized, detail-oriented, and very much enjoy working with people even though in my personal life I prefer to avoid interacting with others as much as possible.
Growing up I saw first-hand the poor care and treatment of my immediate family members who served and were injured in service. My own personal experience with the VA made me walk away and deal with my issues on my own.  When I heard about VA Claims Insider, when I listened to Brian Reese, our founder, and CEO, I knew this is where I needed to be and it is where I have found camaraderie, purpose, and satisfaction.
I enlisted in the USAF late in life (23 years old). I served in USAF Europe (USAFE)  from April 1978 to September 1982 at RAF Upper Heyford, England. I was in the 20th Security Police Squadron, rose to the rank of SSgt (E-5), and was dual posted as the Wing Security Controller and Emergency Security Operations (ESO)  NCO up until the time I  rotated out to Grand Forks AFB where I completed my separation from the Air Force.
I served during the Cold War so I did not see any combat.  We were trained to fight in a nuclear, chemical, and biological (NBC) battlefield environment. Training in our NBC suits was horrible since once your suit was "sealed up" you could not break the seal until you were off your post and delivered to a secure clean environment to get out of the suit and clean up and eat. For my service as a Wing Security Controller and Emergency Security Operations (ESO) NCO I was awarded the Air Force Commendation Medal.
I have never pursued trying to establish a service connection with the VA for any of the conditions/issues that I have. Like too many of my fellow veterans, I have chosen to deal with them on my own and deny that I was hurt by my time in service. Like so many veterans I have paid dearly in my personal relations for that choice.