We all know veterans who file for a PTSD VA disability benefits and are not awarded anywhere near what they deserve. Maybe this is your case! Or maybe you are frustrated because you provided all the documents, filled out the forms, and are just confused as to why they did not get the claim they deserve.
Fear not, I have listed some of the most common reasons as to why a PTSD VA Disability Benefits claim is denied!

#1. Insufficient Evidence
Insufficient evidence is one of the main reasons why many PTSD claims are being denied. For you to win your PTSD VA disability benefits claim, make sure you gather sufficient evidence to prove that you are eligible.

This can include buddy letters, statements in support of your claim, NEXUS letters, all military medical evidence, and anything else which you can add to support your claim!
#2. Lacking PTSD Stressor
Not a clear enough service-connected PTSD stressor can cause a claim to be denied. All veterans filing for a PTSD VA disability benefits claim should have enough background of a combat or non-combat PTSD stressors. To get a good VA disability PTSD rating, you need to show the VA you have PTSD and what causes it.
What this means is, describe what the specific instance is that caused your PTSD. A great resource explaining this can be found here.
#3. Veteran's Discharge Status Issues
Receiving a dishonorable discharge would result in denial of your PTSD claim. Veteran's discharge status is an essential factor in winning a claim. Keep in mind that the VA does not allow VA disability payments to the veterans who have dishonorable discharges.

Go back and see if changing your discharge status is an option
#4. Veterans Benefits Administration Mistake
Veterans benefits administration mistake is also a factor in why a large number of PTSD benefits claims are denied. If you think the VA wrongly denied the claim, then file the PTSD VA disability appeal as soon as possible.

Another option that we see frequently is due to the C&P examiner. If you have a bad C&P exam, read this post and do your part to ensure this does not happen to other Vets.
Since we already discussed the factors on why a PTSD VA Disability benefits claim got denied, I will take you now to the necessary steps for how to win your VA Claim
#1. Choose who to reach out to
It is essential to get statements and testimonials from people you served with and make use of them for your claim (buddy letters). Sometimes veterans records are insufficient enough to support your claim. So, you need witnesses to prove that you experienced a traumatic event. Keep in mind that you're going to need to prove a traumatic event during active-duty service to win 100% of your PTSD benefits claim.
Here is a form for you to use to gather the necessary information and documents for buddy letters. This will make it simple and tell you exactly what you need.
#2. Fill out your application with correct information
Errors in your PTSD VA disability benefits claim application can break even a solid claim. It is critical to double-check the information you included in your application before you submit your documents to the VA. It is a lot safer to not commit any errors in filing the forms. This is as well a simple trick that can save you lots of time later on.
#3. Patience is key
Processing a VA claim takes time. Don't expect that your PTSD VA Disability benefits claim will be approved right away. The waiting time is unfair to the veterans, but successful claims are done for those who waited during the entire process.
#4. Sufficient medical records and reports
Veterans who have strong medical evidence are more likely to win their PTSD VA disability benefits claim in no time. Make use of the documents and reports from medical doctors, psychologists, and vocational experts. Medical reports are essential to your application for your PTSD veterans disability benefits claim, and your lawyers would eventually make use of them in almost every claim that you have.
If you do not have a doctor which will fill out these necessary documents, take a look at this for another option.
About the Author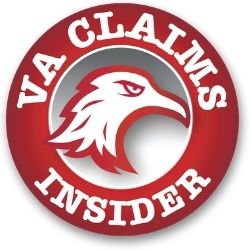 VA Claims insider is an education-based coaching/consulting company. We're here for disabled veterans exploring eligibility for increased VA disability benefits and who wish to learn more about that process. We also connect veterans with independent medical professionals in our referral network for medical examinations, disability evaluations, and credible Independent Medical Opinions & Nexus Statements (Medical Nexus Letters) for a wide range of disability conditions.